On this day of unbridled amore, I offer my lifelong love affair with running…
As a runner who's been running longer than most of you have been alive, I frequently get asked why I run. Grandma runs, y'all. (* or Choochie, as I'm called of late…is this the name that's gonna stick?!)
Folks who know me assume it's because I love to eat cake. Lots and lots of cake. Folks who don't know me, but have seen my facebook posts of cake, assume it's because I love to eat cake. Lots and lots of cake.
That's only partially true.
I've been running since I was 10-years-old. After training for the Little Olympics in 6th grade, I started purposely running because it got me out of the house and allowed me time to think and be, but mostly it allowed me a freedom of spirit and soul I didn't know existed until I started running.
I continued to run into my teens, even though it was the 70s and running in West Texas was considered odd behavior. I was more myself when out on the streets than any other time. I was safe and strong and me.
I ran through my pregnancy, even though it was the 80s and people yelled at me on the streets because they thought I was injuring my unborn child. (I should have had a shirt that said: MY DOC OK'D THIS RUN!)
I ran through the 90s and finally folks started to get it and dare I say some of them understood it. She's a runner. Like that explained everything.
I ran through the New Millennium, the beginning of the 21st Century, and was joined by so many of you. We runners were becoming a friendly pack, always ready to encourage and welcome a new member.
I suffered a significant injury in the late fall of 2013 that forced me to stop running. The time off has allowed me to look back and reevaluate some things and to reaffirm others.
I'm hoping my injury heals soon. When it does, I'll continue running on. For the same reasons. And a few new ones, as I enter unknown territory as an older woman and the changes that it brings (Oh, stop it!).
Running is my sacred escape, a solitary exercise in strength and peace and finding my way, even after all these years.
I run for me. I compete against me. It's a renewal of spirit and soul each time I tie my shoes and hit the road.
I am capable. I am strong. I am determined. I am a runner.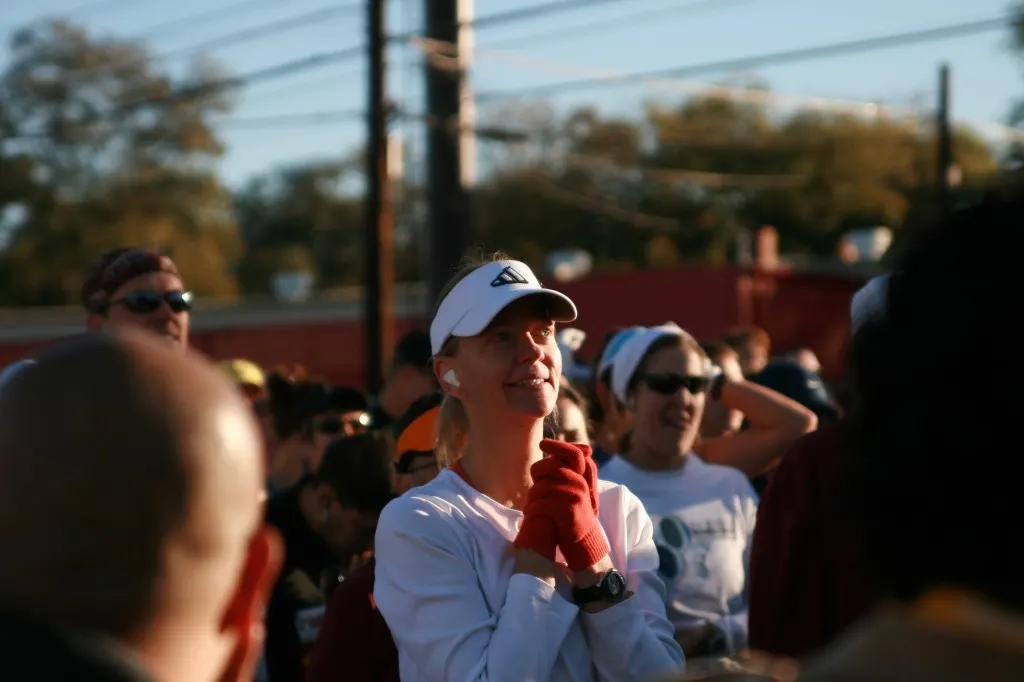 What about you? Where do you find your strength?