Halloween is a tradition-filled holiday and I want to share one of ours:
Filled Chocolate Cookies.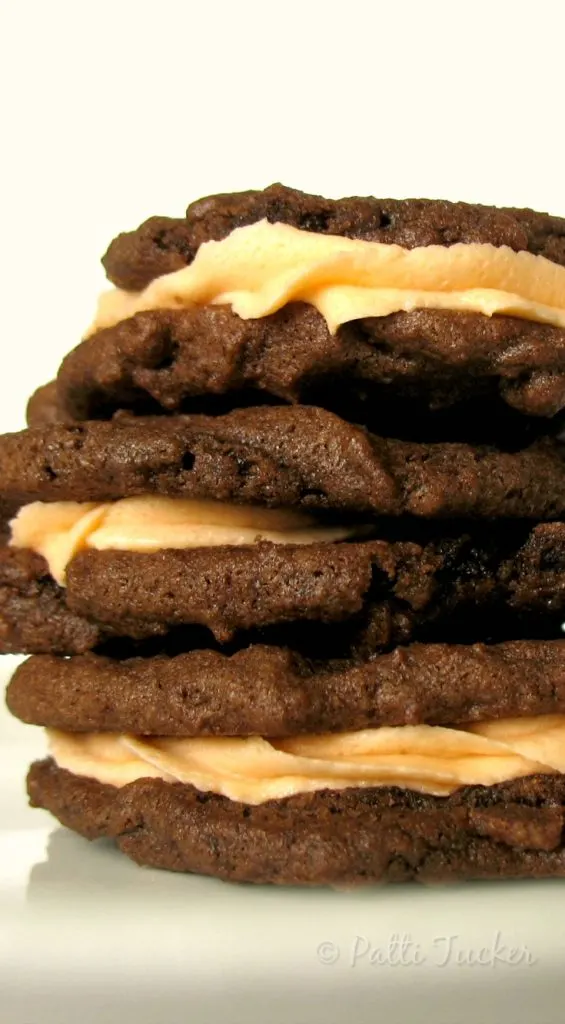 Oh, momma!
The dark chocolate cookies covers the spooky appeal of the day, and the POW! of the orange-filling speaks of jack-o-lanterns.
Plus, they're delicious, so there's that.
Of course, these aren't just for Halloween.
You can fill them to suit any of your occasion needs or just make them because you're worth it.
YOU'RE WORTH IT!
WARNING: If you add these to your holiday traditions, understand that anyone and everyone who is lucky enough to mainline one of these cookies will expect you to fulfill your holiday duties every year from here on out.
It's the baker's burden of becoming a dealer to those addicted.
FILLED CHOCOLATE COOKIES
Ingredients:
Cookies:
1 1/4 cup of butter, softened
2 cups sugar
2 eggs
2 teaspoons vanilla
2 cups unsifted all-purpose flour
3/4 cup cocoa
1 teaspoon baking soda
1 teaspoon salt
Filling:
1/4 cup butter, softened
2 1/4 cups confectioners sugar
4 tablespoons cream or half-and-half
4 tablespoons granulated Jello mix, orange flavor (twist!)
Instructions:
Cookies:
Cream butter and sugar in large mixer bowl.
Add vanilla and eggs; blend well.
Combine by whisking flour, cocoa, baking soda and salt.
Gradually mix into creamed mixture.
Drop by teaspoons onto ungreased cookie sheet, leaving space for cookies to expand.
Bake at 350° 8-9 minutes.
Do not over-bake. Cookies will be soft. They will puff during baking and flatten as they cool.
Cool on cookie sheet until set (about one minute), then remove to wire rack and cool completely.
Press cookies together in pairs with Orange Cream Filling.
Filling:
Cream butter and sugar. Add Jello mix. Add cream to spreading consistency. Fill cookies.
Happy Baking, Y'all!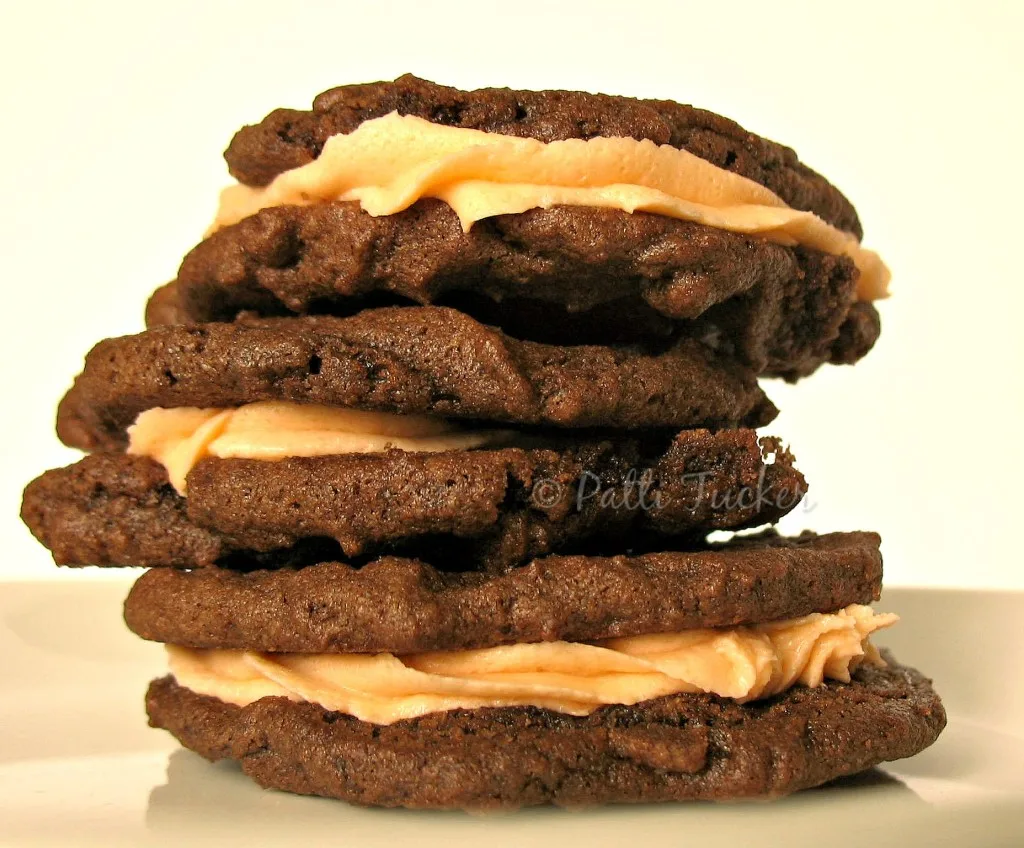 ~If you are a mainliner, please consider sharing this post on social media. Smooches!~