Who doesn't love a new cookie find that not only lives up to your expectations, but exceeds it? WHO?!
People of the Internet, I hereby declare these Chocolate Bomb Buttermilk Cookies, almost the very best cookies I've ever had. I dare say they are the best chocolate cookie I've ever made.
[Tweet "These are genuine slap-yo-momma good (IT'S JUST AN EXPRESSION! DON'T ACTUALLY SLAP HER!)"]
Whoa. That's some big talk coming outta my mouth (even by my standards!).
There's something about the slight tang of buttermilk juxtaposed with the semi-sweet chocolate chips that gives you a serious OMG! when you take that first bite. No hyperbole, just facts, Jack. I know this because, I watched Garry's delighted reaction mirror mine when he had them for the first time. It's the stuff of perfect cookie dreams, I tell ya!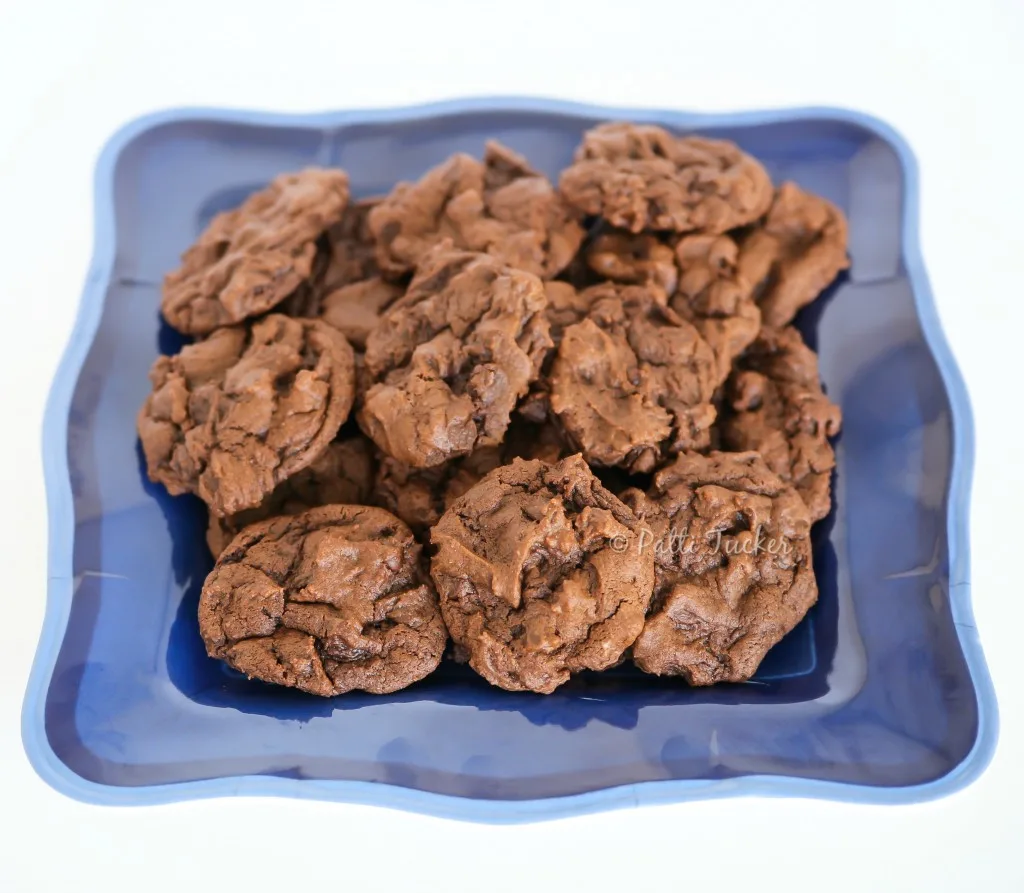 Chocolate Bomb Buttermilk Cookies
Ingredients
2 cups flour
1/2 teaspoon baking soda
1/2 teaspoon salt
1/2 cup butter, unsalted, melted
3/4 cup cocoa powder
2 cups sugar
2 teaspoons vanilla - preferably homemade
2/3 cup buttermilk
14 -16 oz. semi-sweet chocolate chips (I use mix of regular sized and minis)
Instructions
Preheat oven to 350 degrees. Line cookie sheets with parchment paper. Set aside.
In a medium bowl, combine flour, baking soda, and salt. Whisk to combine. Set aside.
In a large bowl, whisk the cocoa powder and melted butter until very smooth. Stir in the sugar, vanilla, and buttermilk until well combined.
Add the flour mixture to the chocolate mixture in thirds, stirring each time just until combined. Stir in the chocolate chips.
Scoop cookie dough onto prepared cookie sheets by heaping tablespoonfuls about 2" apart. Bake for 10 to 12 minutes, until cookies are puffed, edges are set, and center is still moist.
Place cookie sheets on wire racks for 5 minutes, then remove cookies onto wire racks to cool completely.
Store tightly covered.
Notes
https://ohmrstucker.com/chocolate-bomb-buttermilk-cookies/
These are currently in my must have rotation, my go-to if I need to bring dessert to a get-together, or my gotta-haves for a personal high-five to myself after any kind of day.
These are genuine slap-yo-momma good (IT'S JUST AN EXPRESSION! DON'T ACTUALLY SLAP HER!). I think you know me well enough now to know I wouldn't, couldn't, SHAN'T!, steer you wrong.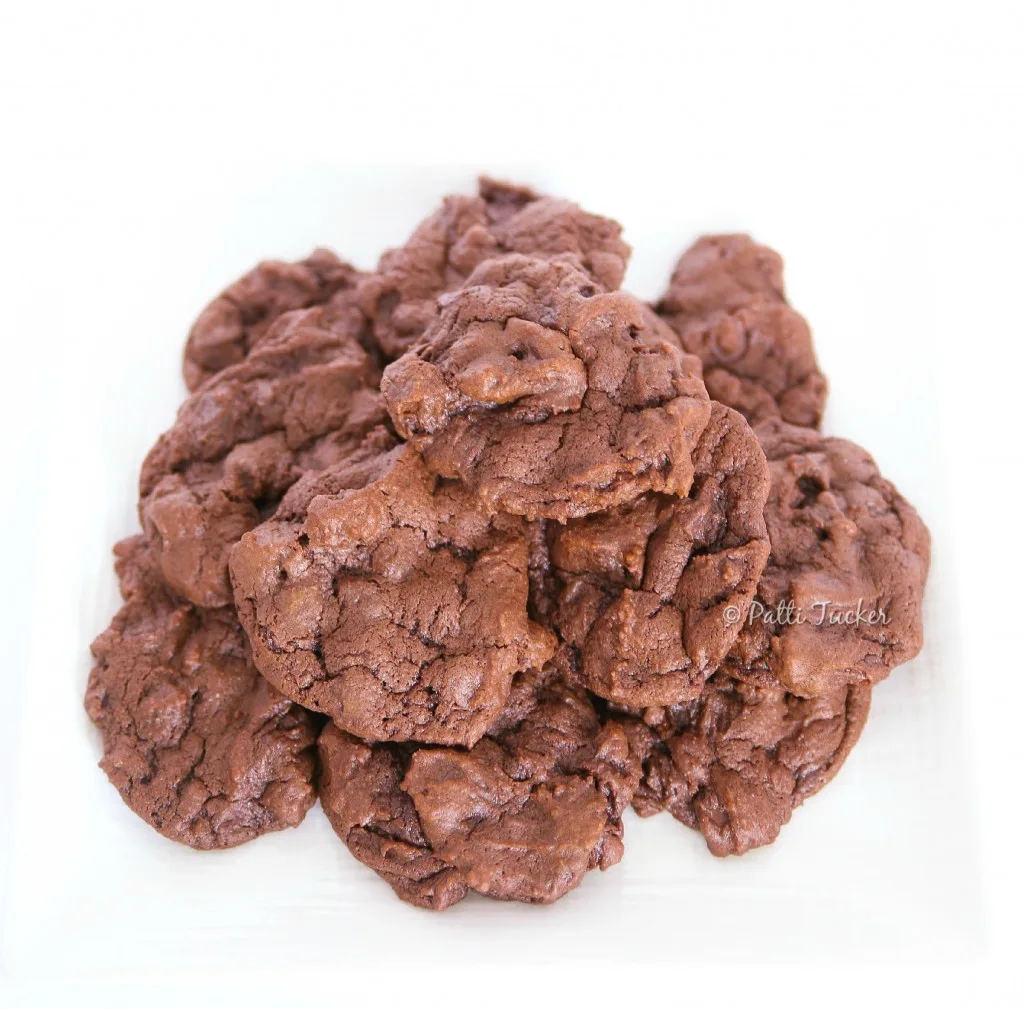 Your happiness is my happiness and these chocolate cookies bombed with chocolate chips are going to make you happy. #trust
Thank you Joy, for introducing me to the very best chocolate chocolate chip cookies I have ever had. You can thank her too once you've made these.
Get to baking, mah babies.