Nope. Not drunk. OMT still knows how to spell. F-u-n. Happy?
Years ago, in the days before digital, I taught myself how to use a camera. All these years lata, I'm still having phun with photos.
Witness: I took this at a friend's ranch.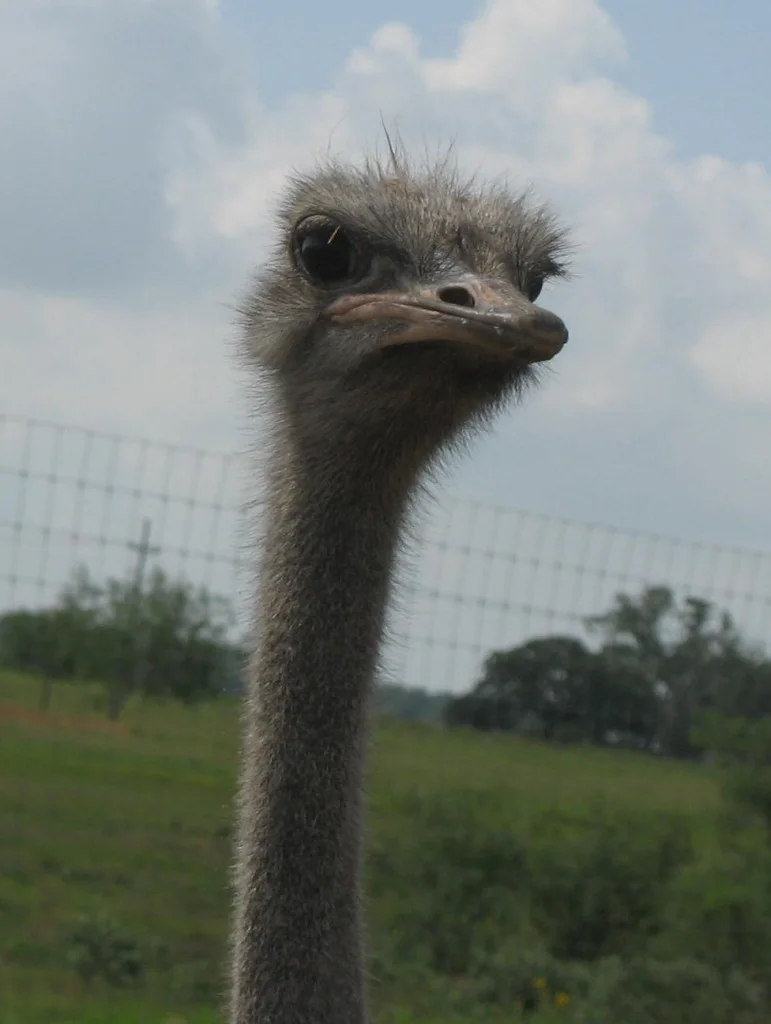 Don't be fooled by those gorgeous eyes, this ostrich would have loved to peck mine out.
We were feeding the flock and I wanted a pic, but I didn't want to get so close that I would actually lose an eye. I was thrilled to get this shot. And keep both eyes.
Thank God for zoom technology and quick responding power windows.
I love the expression; he (she?) makes me laugh. He doesn't look the least bit sorry that he wanted to hurt me, does he. Or maybe he does. I can't really tell with that defiant stink-eye starin' at me, daring me to get out of the truck.
~ A gentle reminder: OMT! uses Amazon referral links. When you do your shopping through the Amazon links on this page, you support the blog at no cost to yourself. It's much appreciated!~
It makes me so happy that I made a greeting card.
Outside: