We love a great cake in our house. Hell, let's be completely honest, we simply love c-a-k-e in this house, sometimes the crazier, the better.
But, we're madly, deeply, crazily in love with this chocolate cake. Yep, I'm willing to put this baby up against any other chocolate cake you've fallen in love with. It's that good. And "good" is a puny way to describe such a gloriously magnificent cake of pure joy.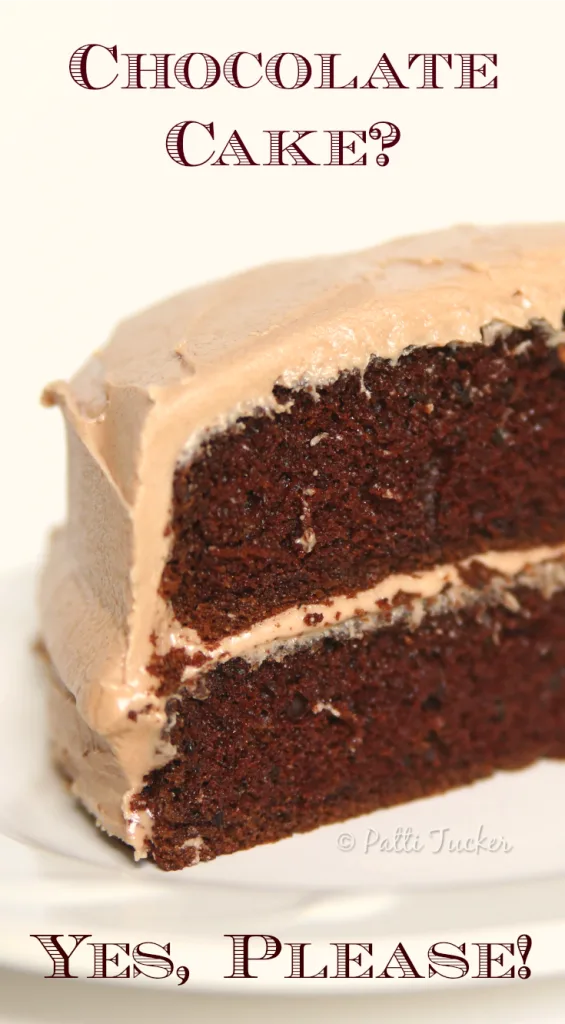 One thing before we get to the cake recipe. It has an unusual ingredient, one that lends to the cake's incredible moistness, one that we keep secret from a family member for fear he'd skeeve all over the joint in disgust, but you have to trust me on this. You trust me, right? RIGHT?!
If you want a taste of nirvana, you do!
The weirdo ingredient is mayonnaise. The full fat variety. The stuff you use on your favorite sandwich. Yep, that stuff.
Most people have a physical reaction when I tell them what's in this cake that makes it so special, so if you need a moment to either shudder or clap your hands in gleeful anticipation, this is your moment. Take it.
All done? Good. Let's get to the recipe.
Best, Yes…BEST, Chocolate Cake You'll Ever Eat
Ingredients
2 cups unsifted all-purpose flour
2/3 cup unsweetened cocoa powder
1 1/4 tsp. baking soda
1/4 tsp. baking powder
4 eggs
1 2/3 cups sugar
1 tsp. vanilla extract
1 cup full-fat mayonnaise
1 1/3 cups water
Instructions
Preheat oven to 350°.
Grease and lightly flour (with cocoa) two 9-inch round cake pans.
In medium bowl, combine flour, cocoa, baking soda and baking powder; set aside.
In large bowl, with electric mixer at high speed, beat eggs, sugar and vanilla until light and fluffy, about 3 minutes.
At low speed, beat in mayonnaise. Mix well.
Add flour mixture in 4 additions, alternatively with water, beginning and ending with flour mixture.
Pour into prepared pans.
Bake 30-35 minutes or until toothpick inserted in centers comes out clean.
Cool 10 minutes in pans, then remove from pans and cool completely.
Frost.
Eat.
Groan from sheer ecstasy.
Notes
Adapted from a Hellman's recipe that I don't have a link for because my notes are that old.
https://ohmrstucker.com/best-yes-best-chocolate-cake-youll-ever-eat/
You can either make this recipe as a frosted layer cake, or simply fill it with your fav filling and then sprinkled with confectioner's sugar, or…
…you can make an Elephant Cake either for someone's birthday or just because you had a hankering for AN ELEPHANT CAKE!
Check it: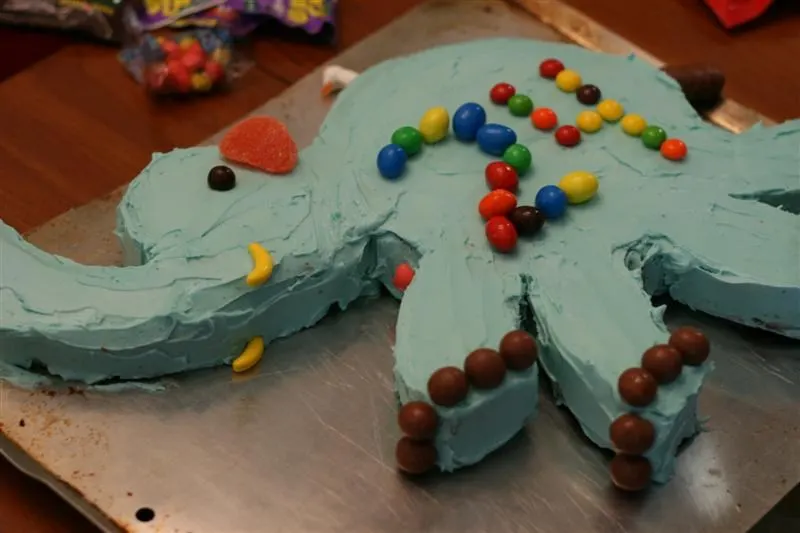 So stinkin' adorable, and for the record, Boy is grown and we are now making these for Sweet E (he's a third generation Elephant Cake eater!), but if G-Daddy or Boy decide their life needs more Elephant cake, then they get one too.
You can click the "elephant cake" link above to get the deets on how it's constructed. The best part about that cake is the creativity and fun kiddos (grown kiddos) have in decorating it. Jsut put bowls of candy on the table and let then at it.
So. What are you waiting for? To the kitchen!
Happy Baking, Y'all!