Some days are too hot to cook inside and those are the days we love making an entire simple meal outside on the grill.
Check it (for recipes, click post links that follow):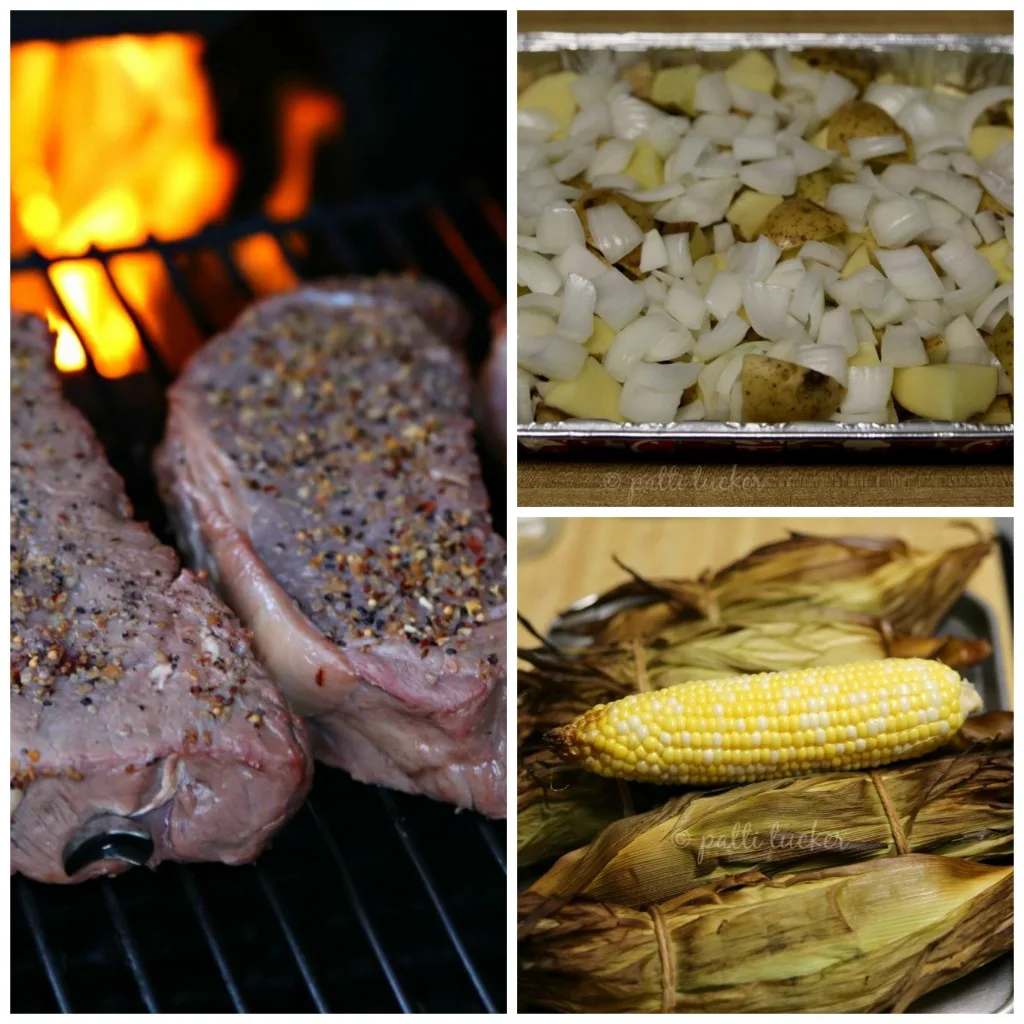 Oh, momma. Anyone else drooling?
~ A gentle reminder: OMT! uses Amazon referral links. When you do your shopping through the Amazon links on this page, you support the blog at no cost to yourself. It's much appreciated!~
You've got your steak, which could very easily be replaced, or supplemented (as we do in our house) with sausage, hamburgers or hotdogs…or all of 'em! And if you're wondering, yep, I use my SteakChamp. It's one of the cooler gadgets I own.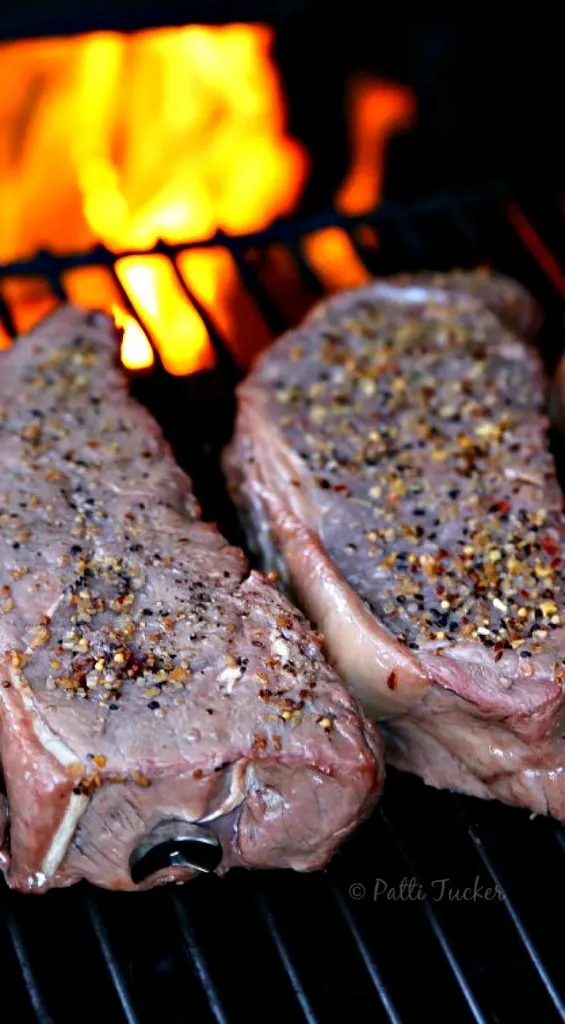 You've got two delicious sides, one being grilled corn on the cob (season in a million different ways!) and the other one potatoes with onions. (We've been known to also chop some squash into the mix. Delish.)
Really, all that's left is a cake or some brownies, or…
(source: AMAZON)
Girl was the happy recipient of this gift last Christmas for a camping trip they took this July. Dessert is always a necessity, y'all.
How much delicious fun is this meal? Not to mention, but I will anyway, the house stays cool in the process!
One more thing. My go-to tool when grilling, is my inexpensive, yet trusty, meat thermometer. If you click into the post, you'll also find a "degree of doneness" chart to determine fully cooked meat temps. Meat safety is no joke. Don't fool around and get a thermometer to keep things healthy.
(source: AMAZON)
What are you waiting for?
Let's grill, my babies!