I love a good hack, kitchen or life, it doesn't matter.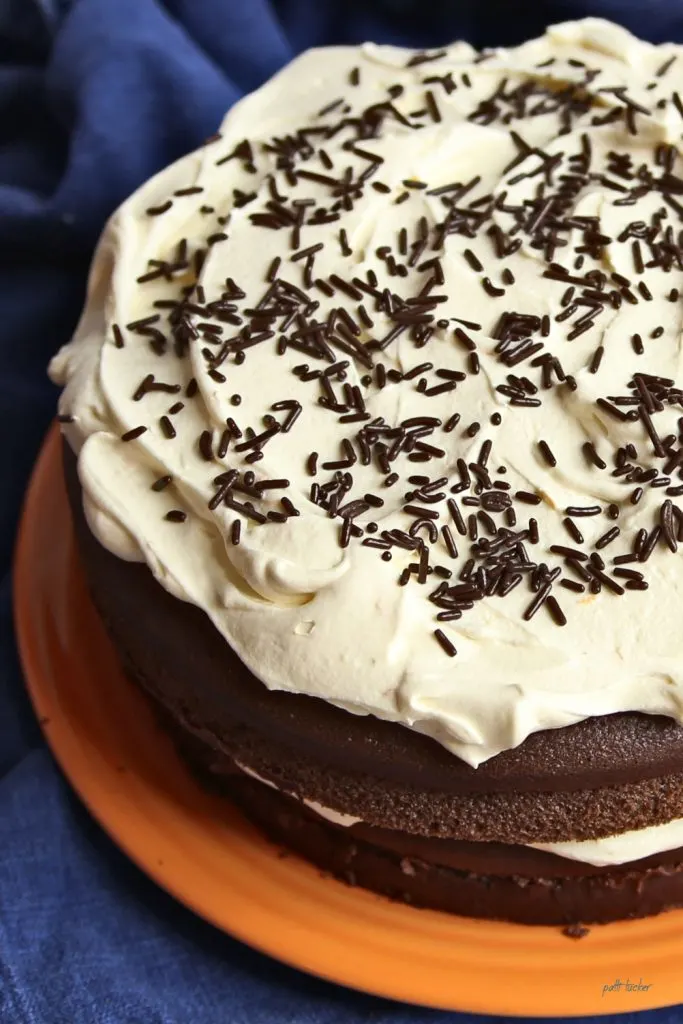 ♫ Hit me with your best hack…fire awaaaaaay! ♫
Apologies to Pat Benatar. Love ya!
The original hack involved a boxed cake mix and added ingredients not included in the box instructions.
A hack that I'm pretty sure I miswrote on a sticky note (and then found in a pile on my desk), yet still came away with a win.
My resulting delicious cake was a happy accident, in spite of my goof. (Huh, I'm in good company. Sir Alexander Fleming, a Scottish researcher, is credited with the discovery of penicillin in 1928. We didn't intent on discovering something AH-mazing, but we did. That's good hacking 101.)
Here's what was originally written down:
Whole milk = H2O
1-2 more eggs ("more" was underlined cause I'm precise like that ~eye-roll~)
water doubled for oil
Okay then.
That's exactly what I did.
And the resulting cake was OHMOMMASOGOOD.
3 outta 3 of my guinea pigs agreed.
When I found the actual hack (silly me), I wanted to try again. No stone left unturned and all…
Where did I goof exactly?
Instead of using water (doubled) for oil, I was supposed to use butter (doubled) for oil.
So, this cake hack was made like this:
Whole milk = H2O (so, to be clear – whole milk was used instead of water, in the same quantity)

1-2 more eggs ("more" was underlined cause I'm precise like that ~eye-roll~)

butter doubled for oil
Sheesh. That's a big difference, right?
SPOILER ALERT:
I'm honestly confused at this point as to what the substitutions should be, but I'm charging on.
If I miss the mark, I'm only out a boxed cake mix and a few other items.
Most delicious experiments, evah!
As I endlessly discussed my options with Garry, cause, gosh darn it, someone has to listen to me ramble on about this stuff, I couldn't decide: cupcakes or an actual cake.
I decided on a fun fall-themed cake.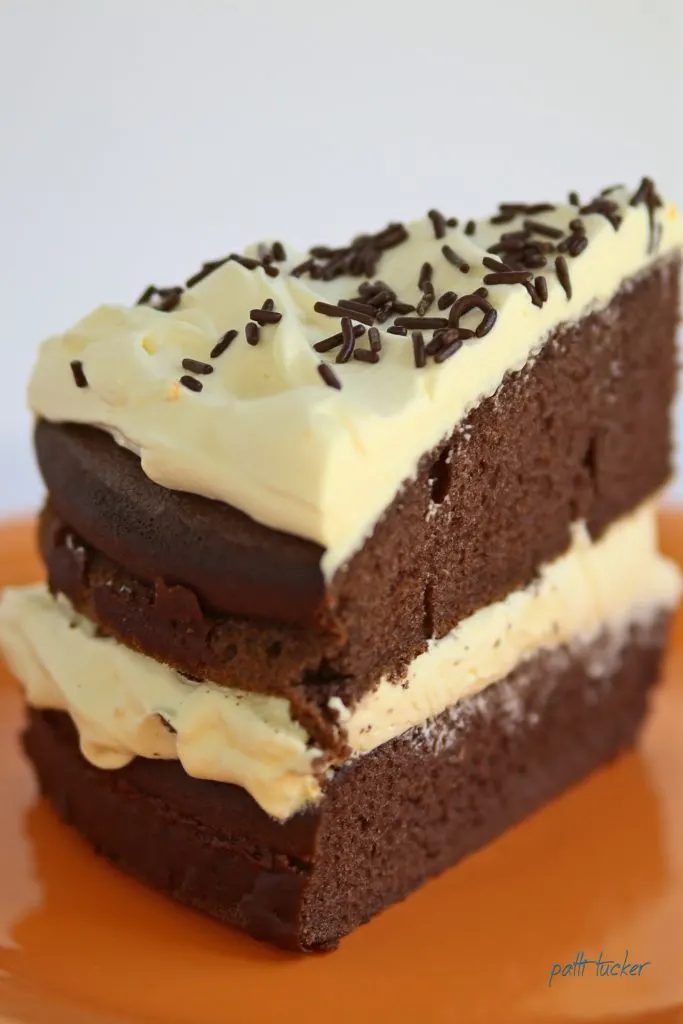 Oh, let's be real:
Fall Schmall. I'll eat this cake any day of the year.
Even twice in one day.
Chocolate cake with an orange-flavored whipped cream filling and topping (I was going for the flavor combo of a Terry's Chocolate Orange Ball – linked below). Fun-themed candy was optional, but NOT optional.
It was so….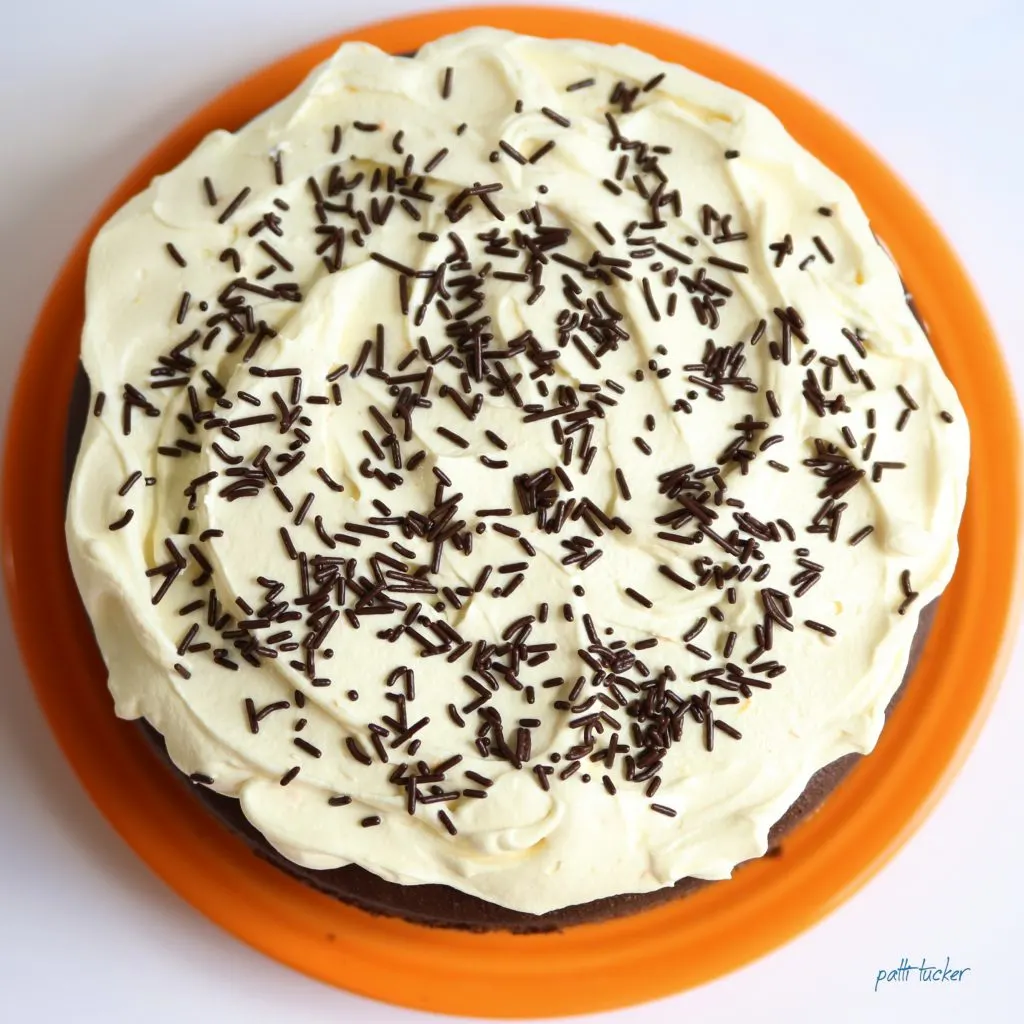 DEEEEEE-LISH-OUS!
To be completely honest, I think I preferred the cake from the 12th.
This one was equally bakery-esque, but personal preference can't be quantified.
I can't explain it, and it even surprised me because I will choose a chocolate cake ever danged time over a white cake.
Life is crazy, yo!
My suggestion to you is to bake both. Eat both. Decide for yourself.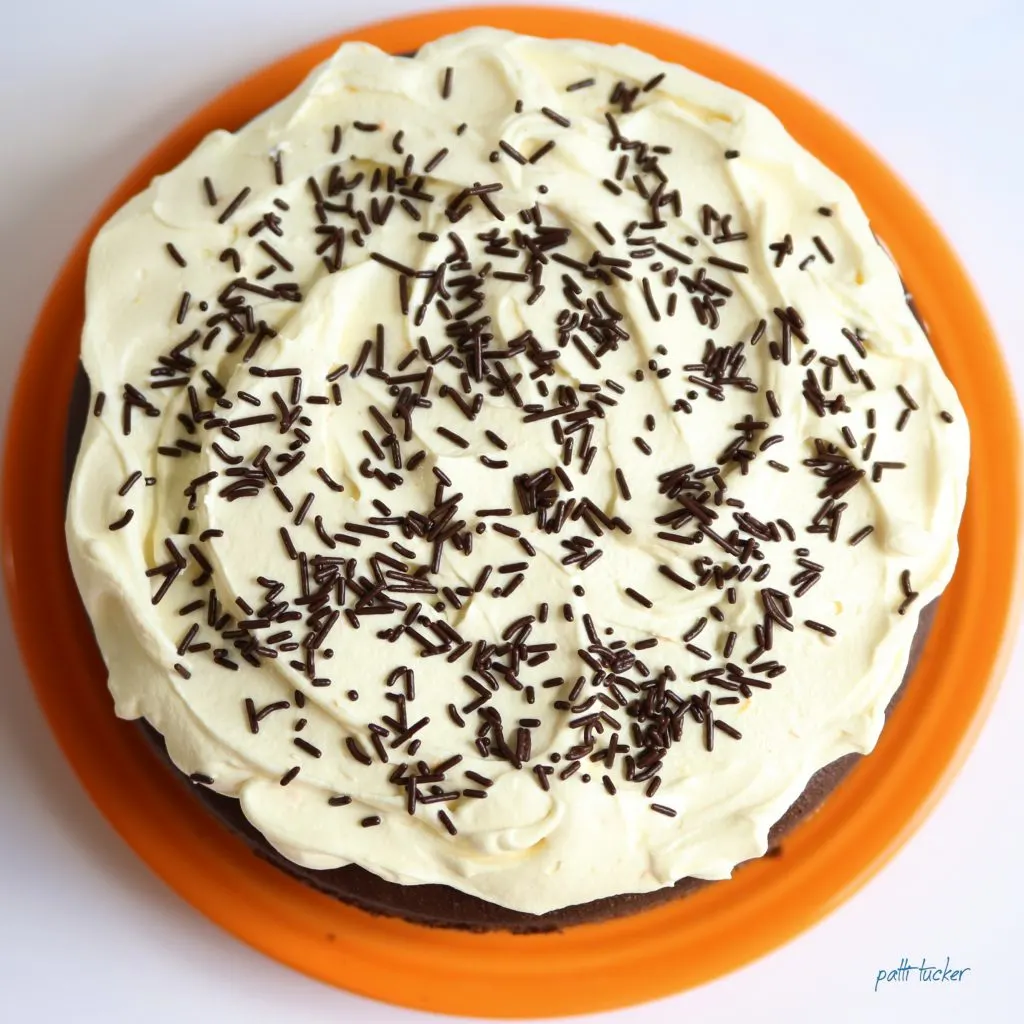 To review:
This Cake Hack Recipe – or – Cake Hack #2:
Ingredients:
1 box cake mix – your choice
Whole milk substituted for water

1-2 more eggs (I used 2 more than the box suggested)

butter doubled as the substitution for oil
Directions:
Mix and bake as directed on box.
Fill with Orange Filling
Enjoy!
~ A gentle reminder: OMT! uses Amazon referral links. When you do your shopping through the Amazon links on this page, you support the blog at no cost to yourself. It's much appreciated!~
Tired of searching for a popular OMT! recipe?
Rest yer weary fingers.
Except to click on the image.
You still have enough strength for that.
COME ON!
YOU CAN DO IT!