I'm a sucker for a great hack – especially – if it involves CAKE!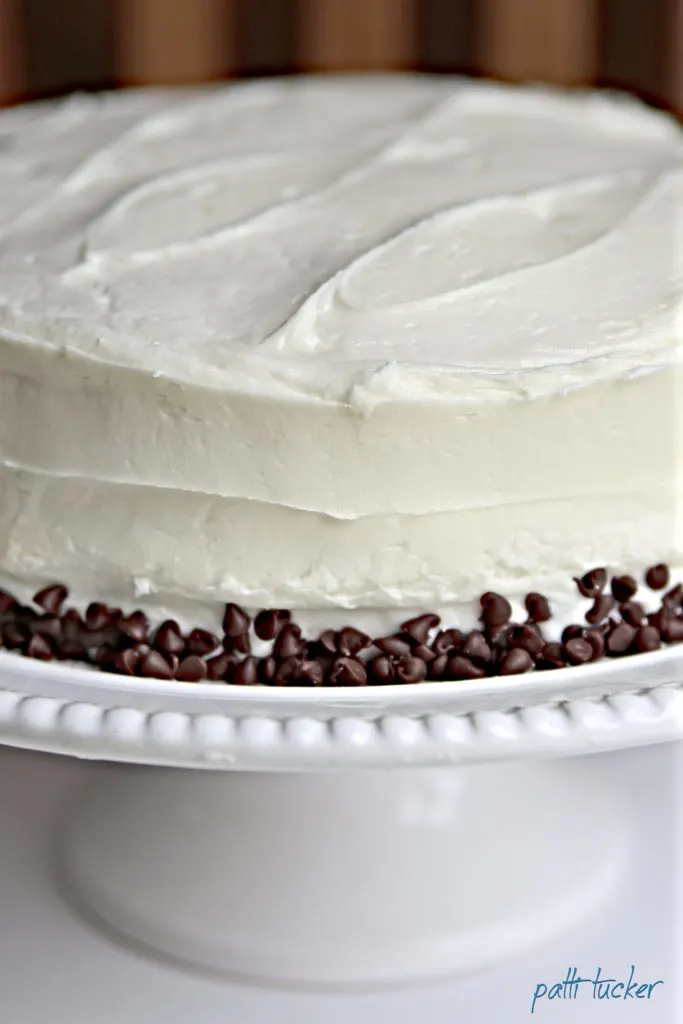 My desk is filled with scraps of paper with hastily written hacking notes, and as I was cleaning off said desk, I found a blue stick-it note that simple had this written on it:
Whole milk = H2O
1-2 more eggs ("more" was underlined cause I'm precise like that ~eye-roll~)
water doubled for oil
Intriguing.
I figured it had to do with a cake mix hack that I'd been wanting to try, so I grabbed the note and headed to the kitchen.
Hack this.
Try that.
I'm always thinking up or reading about hacks I wanna test.
Funny Thing: I think I wrote the hack down wrong (and I have no idea where I saw it originally), but we'll circle back to this thought later.
(POST EDIT: I did write it down wrong!)
Meh – let's try this thang!
I do love me some strong Sandra Lee action in the kitchen.
I grabbed a cake mix (I think any will do), one that stated it was of the "moist" variety.
I pulled the old switcheroo and substituted the ingredients above, using two extra eggs instead of one.
Side Note: My cake box instructed to use three egg whites, so I simply added two extra whole eggs to that.
I substituted whole milk for the water, and then substituted water (doubled) for oil. (it called for 1/2 cup oil and I used 1 cup of water).
Mixed it all together and baked in two 9″ rounds.
It. Was. Delicious.
And very bakeryesque.
My MIL demanded to know where I bought it.
I made it.
My SIL said she could have eaten the entire cake.

Me too, sister…me too.
~nomnom sounds and copious nods of approval~
Ooooooo, I likey.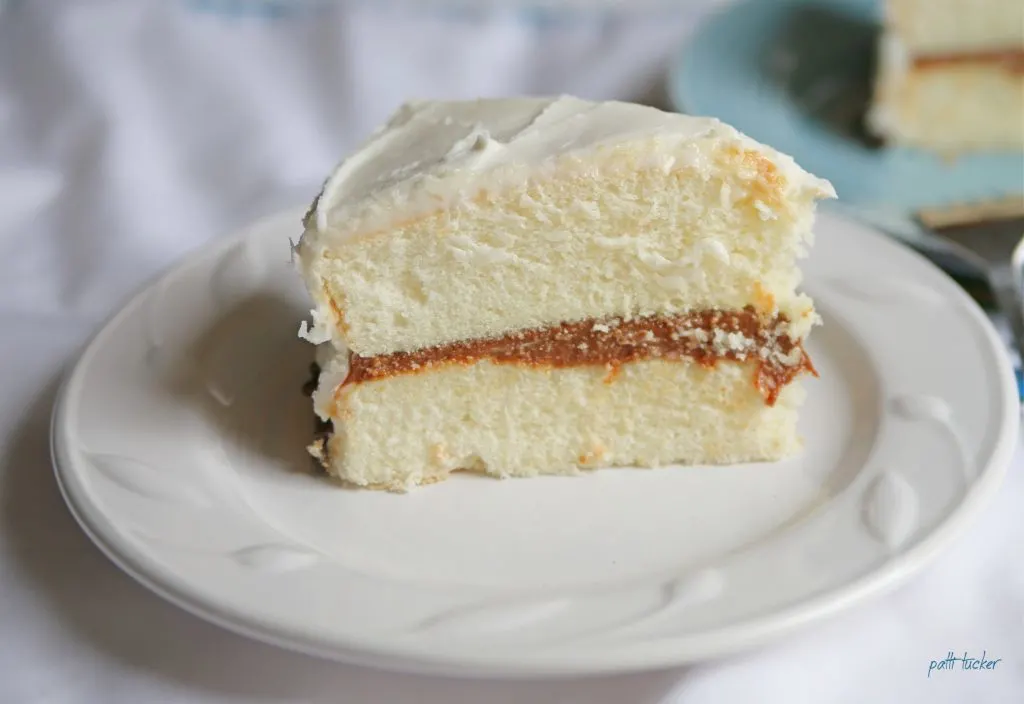 So, here's where I think I screwed up (from the "funny thing" above):
It's possible, maybe, most likely, that I screwed up by replacing the oil with water.
I'm thinking, but can't be sure until I repeat this experiment, that possibly, maybe, most likely, I should have used melted butter to replace the oil (in the same doubled proportions that I substituted water. 1 cup melted butter for 1/2 cup of oil).
If so, if I actually screwed it up, then mine was a happy accident, because, let's review:
It. Was. Delicious.
~ It was a denser cake than the boxed would have been as is, but not too dense that you felt like it belonged in the cornbread category.
~ It wasn't overly sweet. It was perfectly balanced, which made me almost eat all the frosting on my piece (not a big frosting gal).
~ It held up under a heavier filling (CARAMEL!).
~ The crumb was perfection. Not flaky. Not gummy. Perfection.
~ It was as if I bought it from a bakery, then passed it off as my own.
So, even if I should have used butter (should I have? No idea!), using water instead of oil worked just fine.
I will try the boxed mix with butter next, because let's face it, everything tastes better with butter.
As soon as I do, I'll check back in with you to share the results.
SIDE NOTE #2: Did I mention I filled it with caramel?
DID I?!?!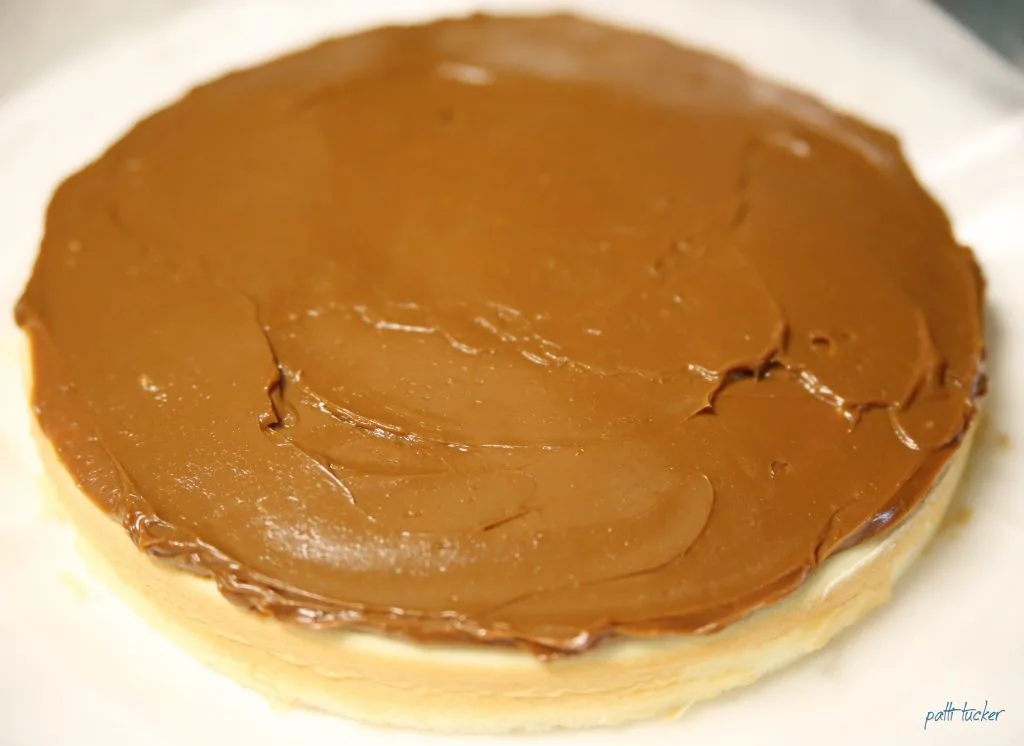 Ohmmmmgeeee!
~ A gentle reminder: OMT! uses Amazon referral links. When you do your shopping through the Amazon links on this page, you support the blog at no cost to yourself. It's much appreciated!~
ONE MORE IMPORTANT THANG:
If you have never ever used this canned caramel, I weep for you.
Life-changing is NOT hyperbole.
Buy it. Bake with it. Try resisting eating it by the spoonfuls straight from the can.
I. Die.
Do yourself a favor. Buy a couple of cans and TELL ME you aren't a changed soul.


Until Next time, my babies – happy hacking!