Do you remember the post featuring the Souper Spoon?
Sweet E LOVES eating with this guy – an OMT Best Buy!
~ A gentle reminder: OMT! uses Amazon referral links. When you do your shopping through the Amazon links on this page, you support the blog at no cost to yourself. It's much appreciated!~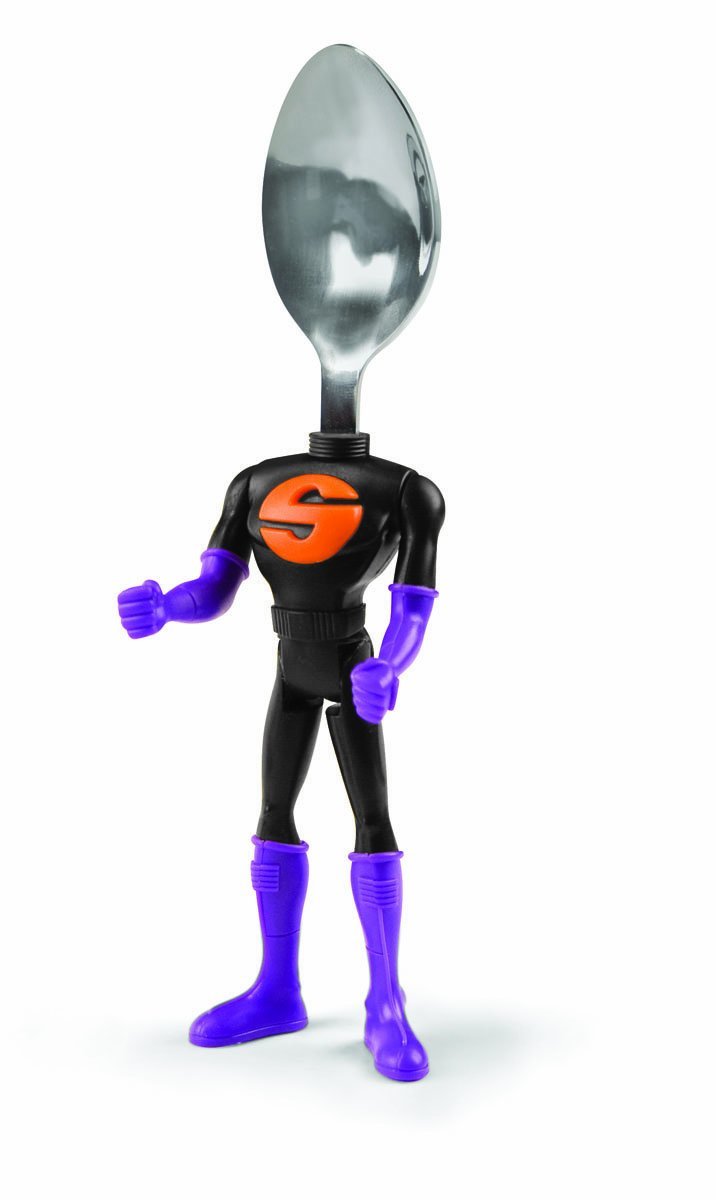 (source: AMAZON)
Product Description:
Fred and Friends. Invite a super hero to your table and any meal becomes mighty fun. Souper has posable arms and legs, just like an action figure, so he can soar through the Spaghetti-Os at warp speed. His bulked up sonic-sealed body and stainless steel head are fully food safe and washable.
Oh, how many bowls of mac and cheese has Souper Spoon seen? SO MANY!
Now, to add to Sweet E's fun, I found these Yum Bots!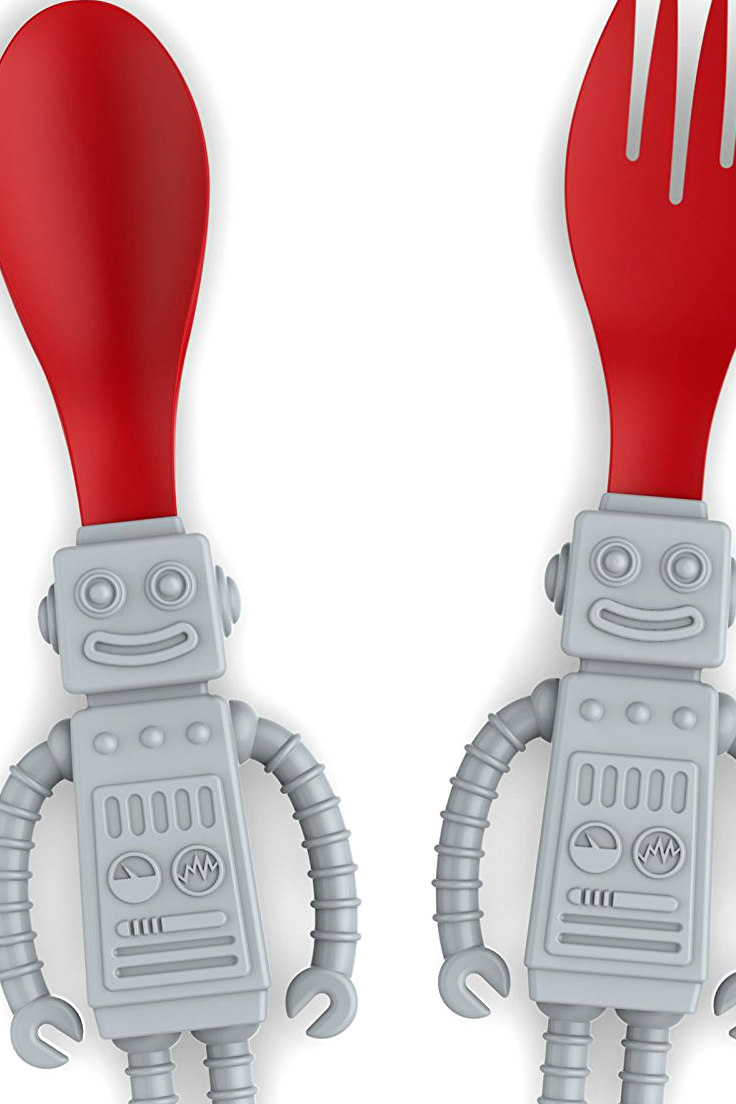 (source: AMAZON)
Product Deets:
~ Take me to your feeder
~ Junior will be snacking on some sci-fi fun with Yum-Bots in his hand
~ Soft, silicone handles are easy to grasp and fun to use
~ Robot utensil set is BPA-free
~ Dishwasher safe
Fun utensils make eating, well, more fun!
Choochie is ALL about having more fun – just ask Sweet E!
Do you have kiddos that want to have more fun while eating? (I know you do!)
Go on.
Grab some Fred and Friends Yum Bot (or Souper Spoon) fun today.
Happy Shopping!