This post is sponsored by The Women Bloggers LLC, owner of Texas Women Bloggers and Megaphone Influence, on behalf of Riceland Foods.
All opinions and recipes (yurm!) are mine. #ProntoPerfectRice
You've got a crowd…they be hungry.
What to do?
WHAT. TO. DO?
How about Slow Cooker Chicken Fajitas over a bed of Riceland Boil-in-Bag Rice?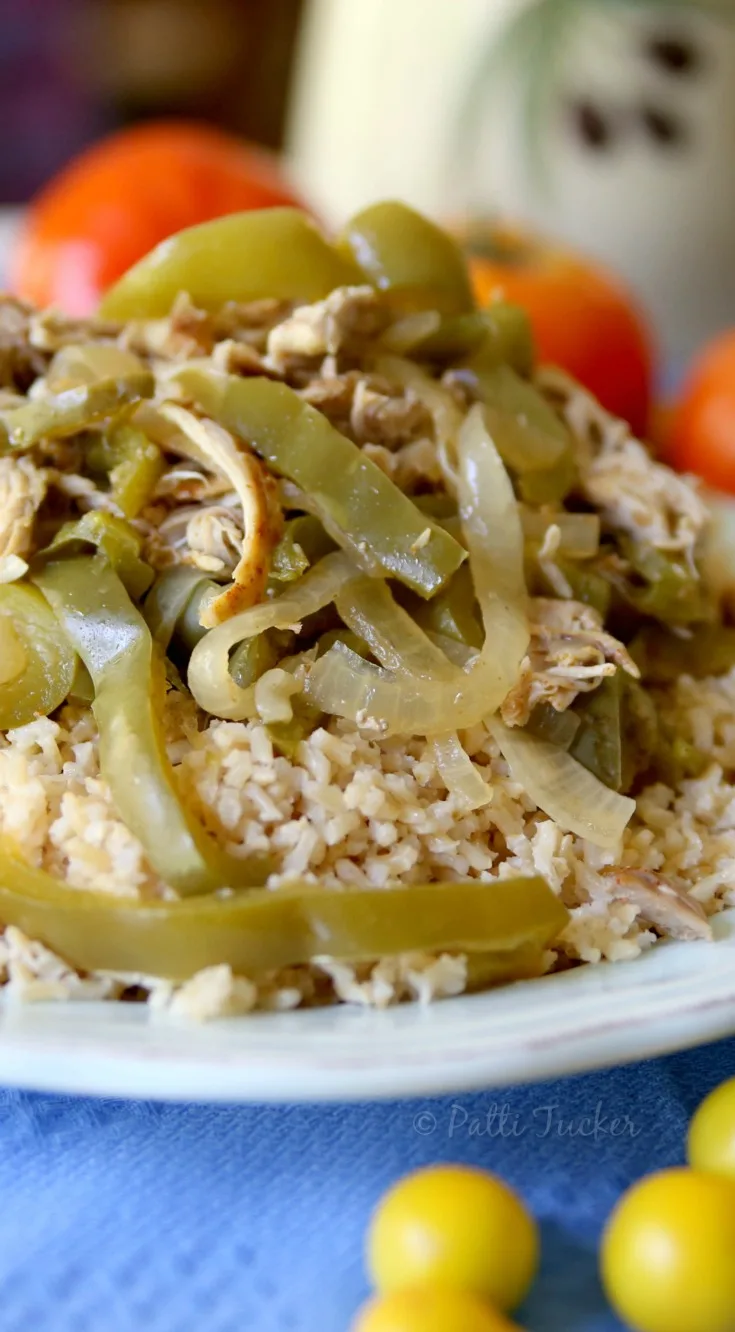 I am a from-scratch meal maker. I rarely use anything from a box, but y'all…Y'ALL!…I love this product.
It is as easy to use as advertised and tasty too!
Since writing this post, I have made the rice again, as have my inlaws, and it's a resounding success. So much so, there is a box in my pantry for when I'm pressed for time.
No lie. Not trying to sell you.
Just fact, Jack! (There's a reason I'm selective in my sponsored posts. The products have to be the real deal, yo!)
You can make the slow cooker portion early in the day, so the only component missing is the rice.
Reheating chicken and veggies and cooking rice can be done in about 15 minutes.
Fast + Delish + Filling = A happy hungry crowd, while your sanity remains intact!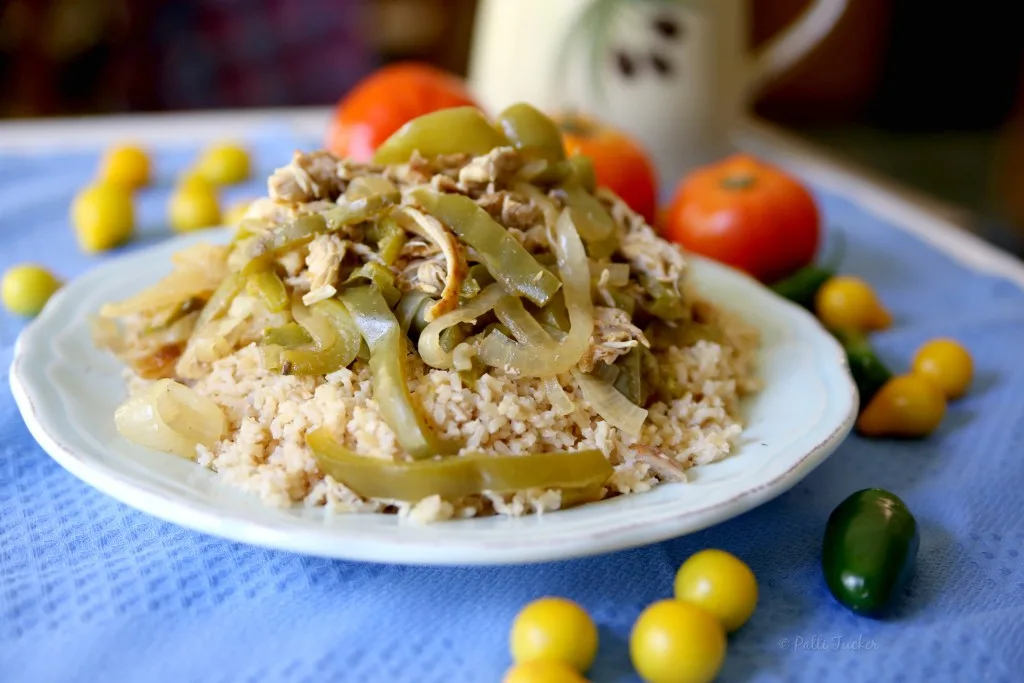 Every season has it's dinner time-crunch, which is exactly why slow-cookers and time-saving food products were invented.
Summer is too danged hot to be futzing in the kitchen for hours.
Fall is filled with back to school activities and being on the go, go, GO!
Winter = HOLIDAY FRENZY.
Spring is synonymous with lighter, healthier, everythings.
Today, is your lucky day: I'm going to show you how easy it is to cook, how to make your hungry crowd happy, in every season, with Riceland Boil-in-Bag (and a slow-cooker).
Remember this deliciousness: Slow Cooker Chicken Fajitas? We're going to make that, but instead of using tortillas and then baking, we're going to put everything on a bed of super easy perfect-every-time rice.
Super easy? Perfect-every-time? NOT POSSIBLE! Possible!
For those of you who have a hard time getting rice just right, this product is for you.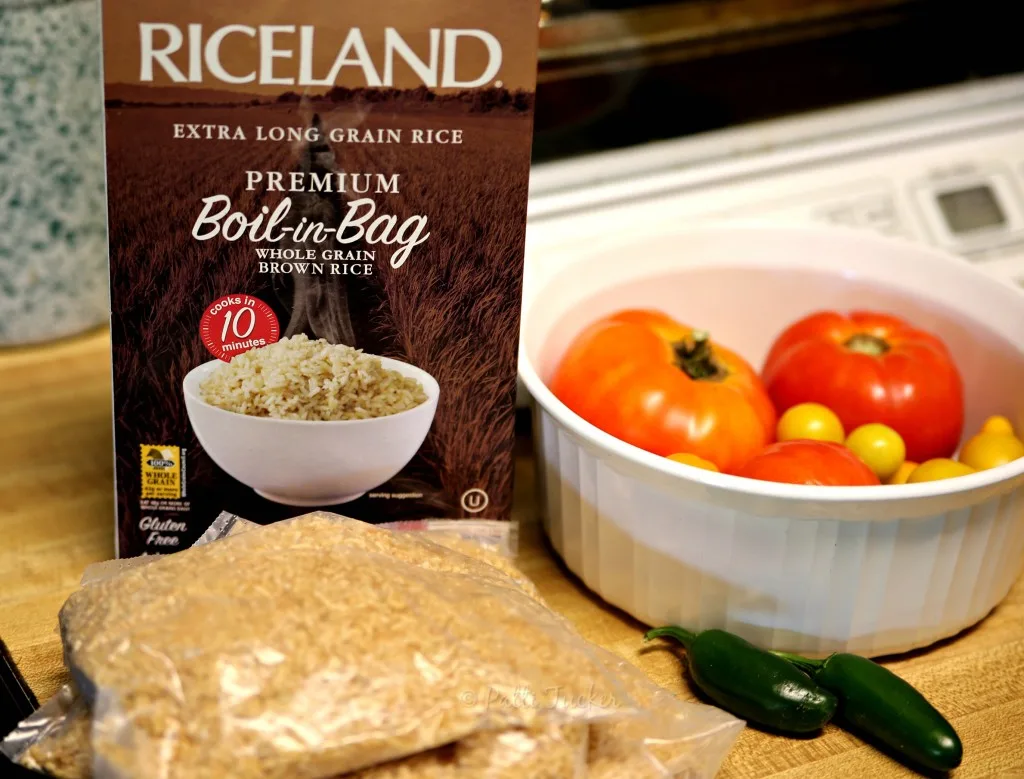 Product Deets:
Enjoy all the goodness of whole grain brown rice in only 10 minutes. No hassle cooking. How? Simply place brown rice-filled pouch in water, bring water to a boil, cook for 10 minutes, remove pouch from water and there you have it. Perfectly cooked whole grain brown rice. Simple to prepare, economical and great tasting.
Features & Benefits
Cooks in 10 minutes
Made from premium long grain brown rice
Cholesterol Free
Sodium Free
Gluten Free
Fat Free
No MSG
Rice kernels stay separate when cooked
Consistent cooking results
Grown by American family farmers in Arkansas and MissouriSizes
14 oz carton (contains 4 bags)
I love that HEB put the new product close to the Riceland rice I already buy.
For my recipe, I used the wholegrain brown rice, but you could substitute with white.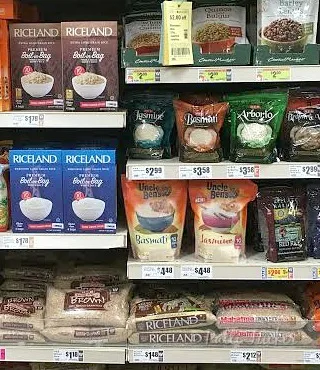 See those instructions up there, under product deets? It was that easy.
No pot-watching, no fiddling with heat, just submerge and boil for 10 minutes. Done. Perfect!
So easy!
Place water in pot, fully submerge bags of rice…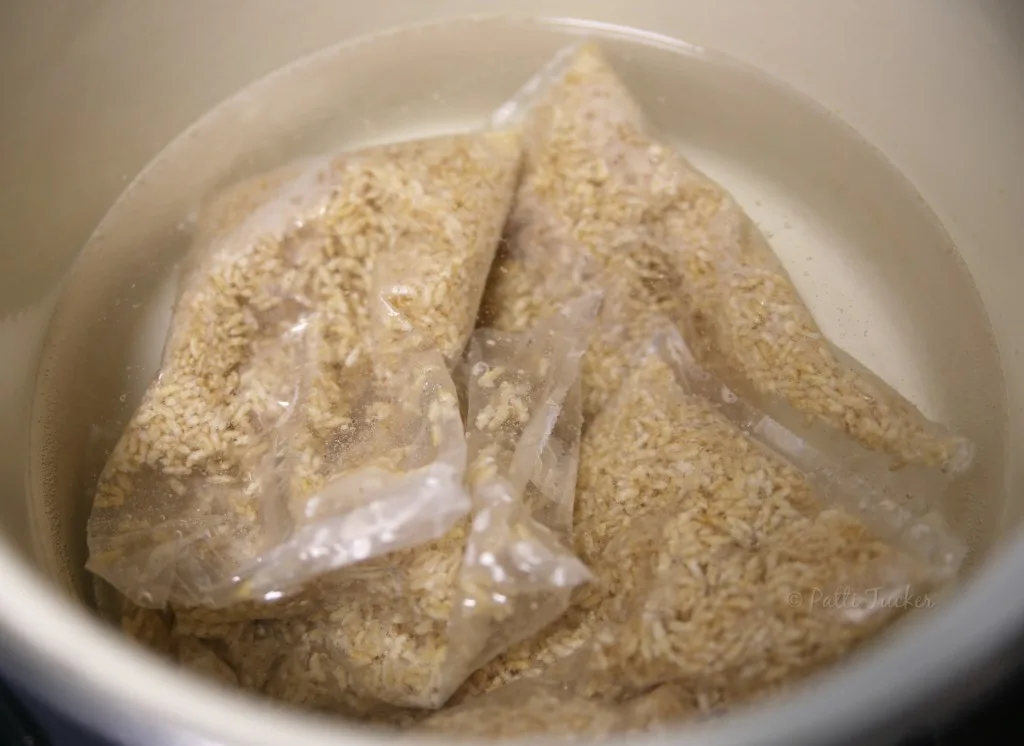 …and boil for 10 minutes.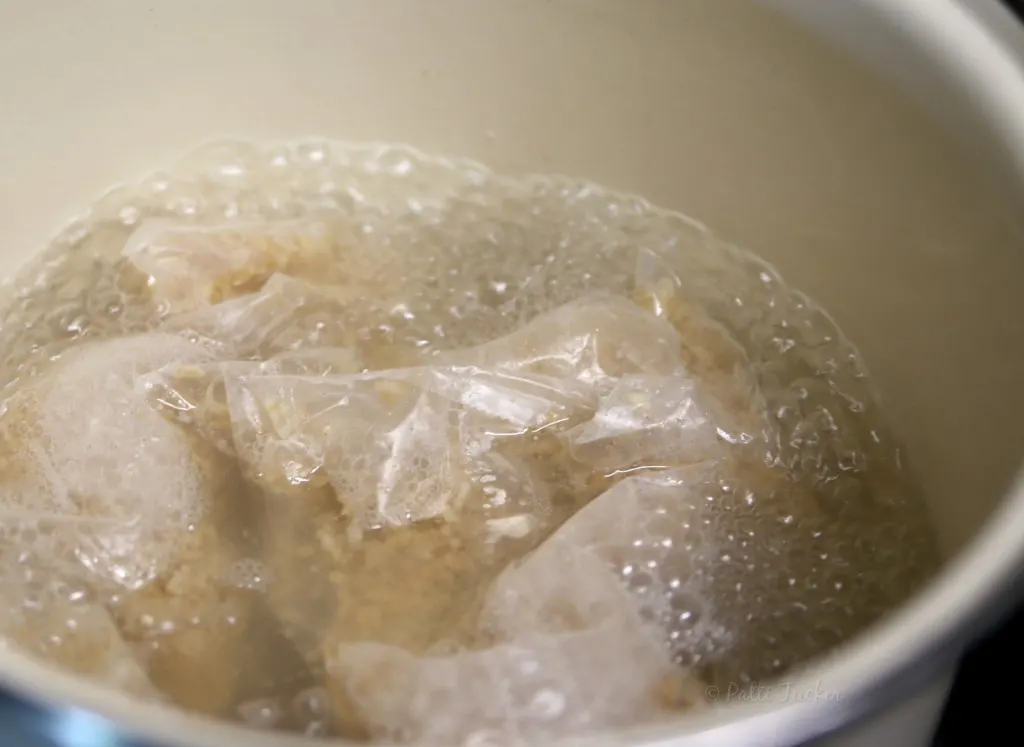 Once the rice is done, open the bag and empty the perfectly cooked rice onto a serving platter.
It was as good as any wholegrain rice I have ever made, without the wait (brown rice can take up to 45 minutes to cook).
When you've got grumbling stomachs, quick is good.
I added freshly ground salt, a bit of homemade roasted garlic butter and a squeeze of half a lime over the mixture.
A quick taste of the fluffy concoction had me mmmming and nodding my head in approval.
Who knew wholegrain brown rice could be so stinkin' easy to make?!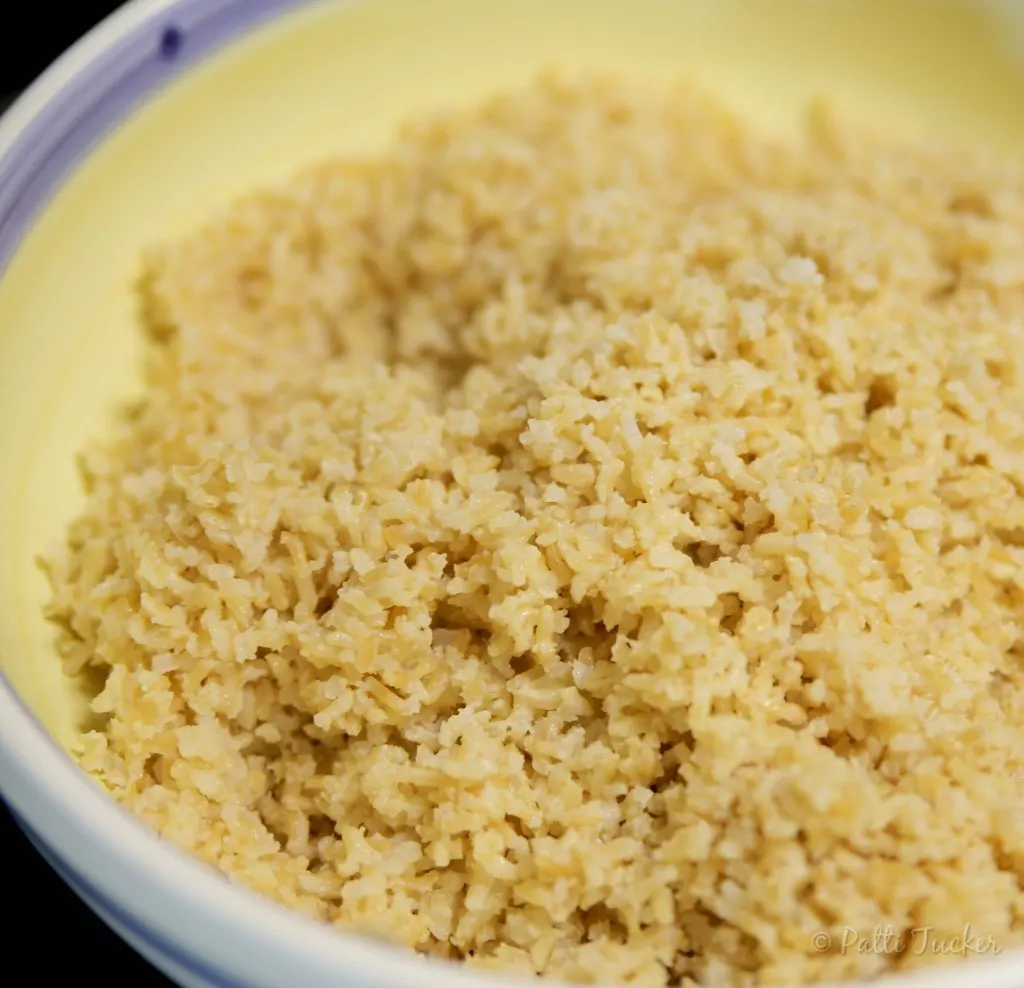 Plate your rice, then spoon the warm chicken fajitas with the onions and peppers from the slow cooker over the rice.
BOOM! Your hungry crowd is appeased!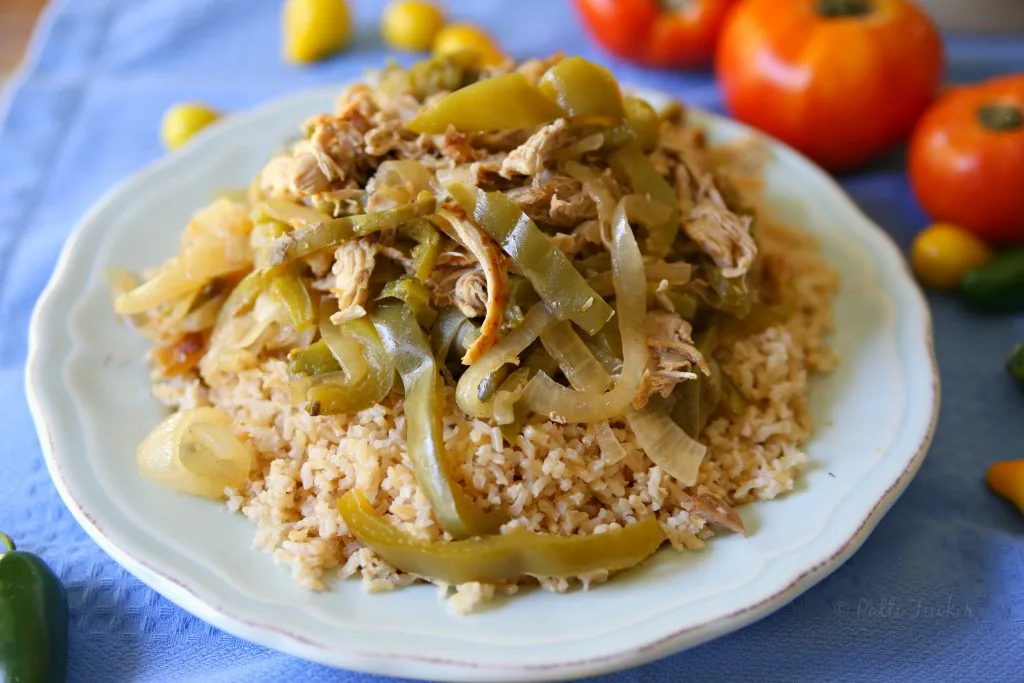 As if this wasn't enough, how about a $25 giveaway? For $25, you could buy all the ingredients for this meal with enough left over for cake, or champagne.
What? I can't be the only one who loves chicken fajitas with champagne.
Live a little!
Happy Feeding Your Hungry Crowd, my babies!