From time to time I like to bring back a recipe that I have already written about because #1: the recipe stands the test of time and #2: you need to experience the eye-rolling goodness you might have missed the first time around.
Today's eye-rolling goodness is Coffee Cake Muffins.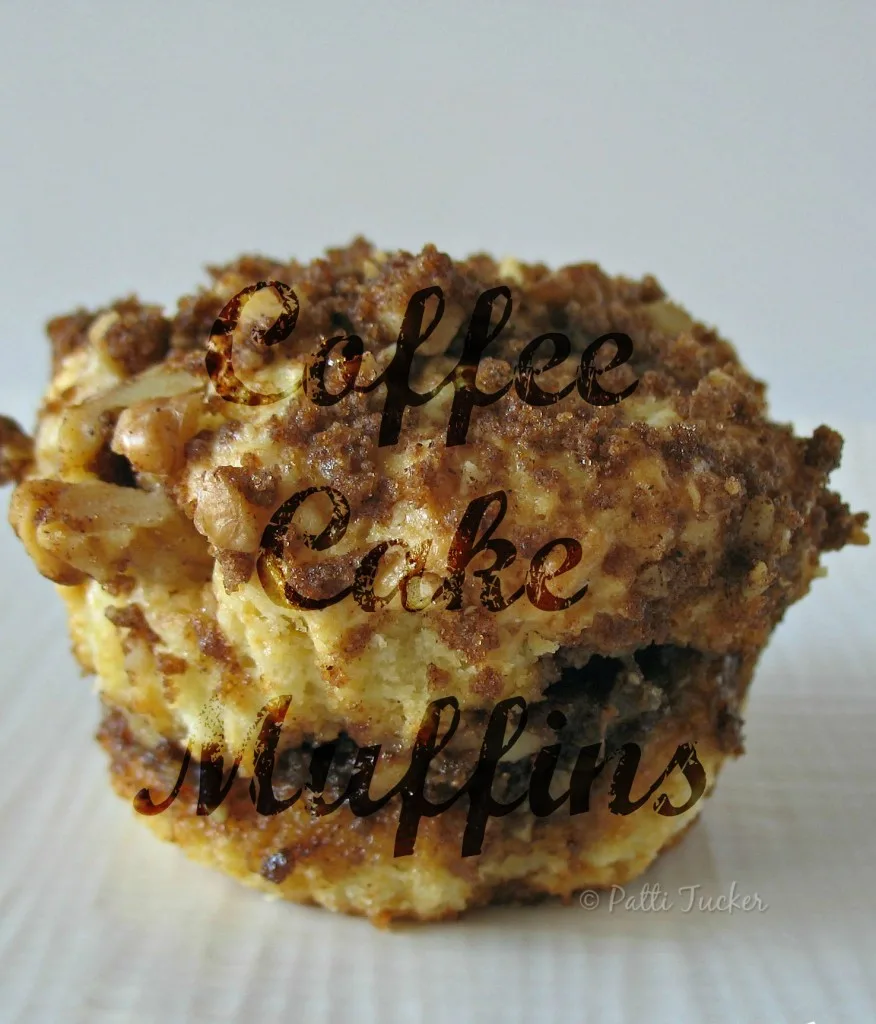 They look amazing, right? Trust me when I tell you that they taste even better than you imagine.
Look at that crumb!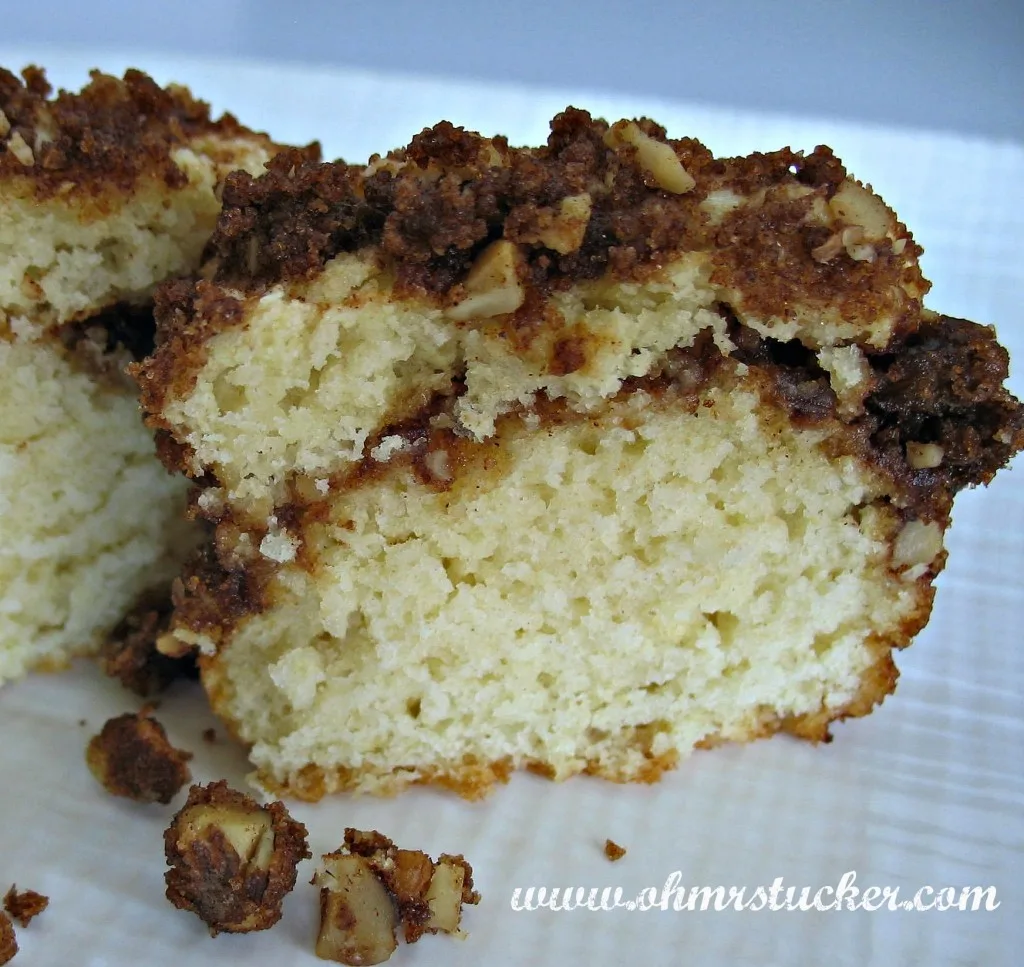 Let's get to the recipe!
Coffee Cake Muffins
Ingredients
1/2 cup brown sugar
1/2 cup chopped nuts
2 tbsp. flour
2 tsp. cinnamon
2 tbsp. melted butter
1 1/2 cups sifted flour
1/2 cup sugar
2 tsp. baking powder
1/2 tsp. salt
1/4 cup shortening
1 egg, beaten
1/2 cup half-and-half
Instructions
Nut Mixture

Combine brown sugar, nuts, flour, cinnamon and melted butter. Set aside.

Muffin Batter

Combine dry ingredients in a bowl.
Cut in shortening.
Combine egg and milk, then add to flour mixture.
Stir just until moistened.
In greased muffin tins, spoon small amount of batter, add a spoonful of nut mixture, add more batter, then top with nut mixture. Once finished, muffin tins should be 2/3rds full.
Bake @ 375° for 20 minutes.
Notes
~ You can substitute milk for half-and-half.
~ Makes 10 large muffins.
~ Best served warm
These make memorable gifts, too. Just be sure to double the batch, because you are going to want a few for yourself!
Happy Baking, Y'all!