Nut Milk Bag
Um, a what what? A nut milk bag?
If you are new to nut milks or to blender celery juice, this is what you need to make the job so much easier:
(Source: AMAZON)
What is a nut milk bag?
It's a porous sturdy bag that allows you to squeeze out the "milk" from nuts that is produced once ground in a blender.
Blendtec Nut Milk and Celery Juice Bag
I bought the Blentec Nut Milk/Celery Juice Bag and loved it from the first time I used it.
It allows you to squeeze every bit of juice out (nuts or celery), while cleaning up in a snap.
How to clean a nut milk:
Typically, before I wash a nut milk bag (after I've squeezed it), I turn the bag inside out, empty the contents (either into a compost pile or trash), and run the bag under a spray faucet. I then squirt a bit of dishwashing soap in in – give it a good run – and rinse once again. Once clean, I place it over a glass to air dry.
So easy!
Blendtec's product description:
Our nut milk celery juice bag is designed for durability and ease of use with high quality 220 mesh. Designed to last, our nut milk celery juice bag is sure to get the job done! Featuring an extra large design that's easy to clean and functional, it fits over the largest Blendtec and Vitamix jars. Make nut milks, vegetable juices, greek yogurt, cold brew coffee and more.
It's a stringless design which I love, but the biggest win for this nut milk bag is the wide-mouth size.
Blendtec has engineered a gem of a nutmilk bag!
Is there such thing as being over-engineered? We don't think so. Made with wider corners and an extra large capacity, the bag easily fits over most blender jars and bowls, making for less spills and a more seamless straining process. Get even more juice or milk from a single blend without running into sizing issues.
Go here to order – or to order one that suits your needs:
Nut milk bag substitute:
Nope, you don't have to buy a bag for your nut milk needs – you can you other products.
I'd love to hear from you if you use cheesecloth, particularly from a cleaning aspect.
Cheesecloth vs nut milk bag:
I haver used cheesecloth for years, but I wanted to put the bag to the test.
I'll never go back to cheesecloth because I found the bag easier to use and easier to clean.
Easier is what I am searching for!
Celery juice recipe in blender: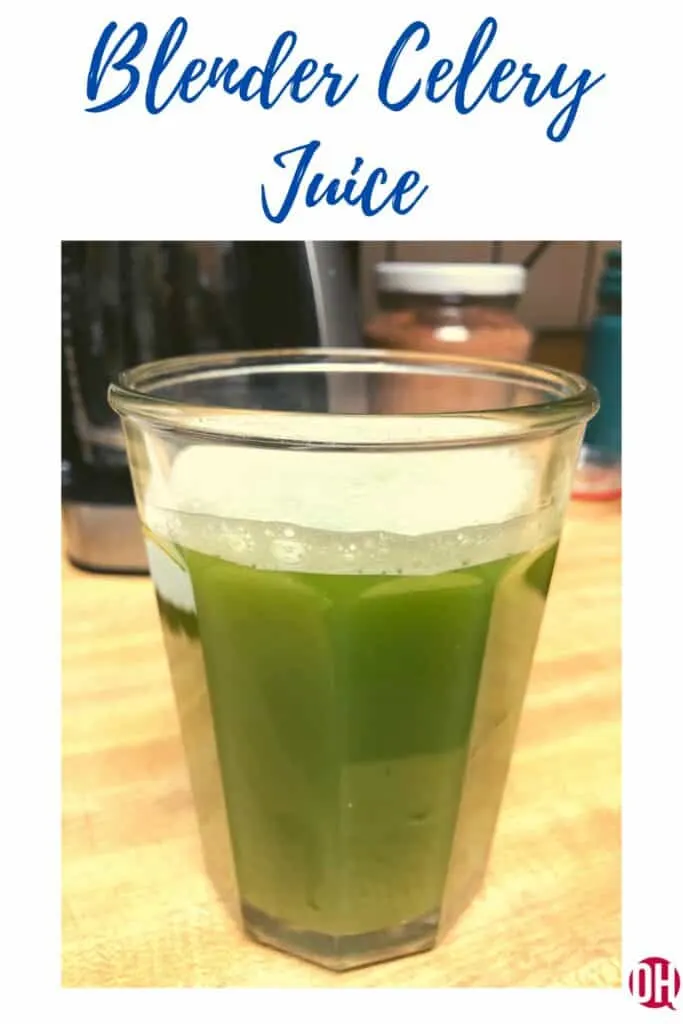 I bought my nut bag with the idea that while I would make a nut milk at some point, I wanted to try blender celery juice first.
Why a blender and not a juicer?
Simple: I don't own a juicer, but I do have a powerful blender!
Keep reading to see how I make celery juice without a juicer.
Spoiler Alert: The blender worked like a charm.
What you need to make celery juice.
a healthy 1/2 head of celery – preferably organic
purified water
a powerful blender or juicer
Himalayan Pink Salt to taste
spices to taste
How to make celery juice with a blender:
Wash a 1/2 head of celery.
Cut off leaves (if you want – I do) and any parts of the stalks that look unhealthy.
Rough chop stalks to fit in blender.
Add enough purified water to get things moving.
Add more water – up to 16 ounces.
Add Himalayan pink salt.
Blend well – no chunks!
Drink!
How to make celery juice taste good.
While celery juice is touted as extremely good for you, it's not the tastiest drink around.
I doctor mine with everything and anything that gives it some pop (with the exception of any added sugar – no!)
fresh squeezed lemon juice
fresh ground pepper
Himalayan pink salt (never table salt – two different ingredients)
turmeric
Ceylon cinnamon
organic ginger
The list is endless based on your preference.
Best time to drink celery juice?
I had read about the amazing benefits of drinking celery juice first thing in the morning and wanted to give it a run.
I was not disappointed.
I felt lighter and energized. I think this is true of eating or drinking anything pure and healthy, though!
Should I (you) drink celery juice?
Individual choice, baby!
I'd offer you should always do a bit of research before starting any health craze (is this a craze?!).
In case you do, here's a printable recipe for your convenience: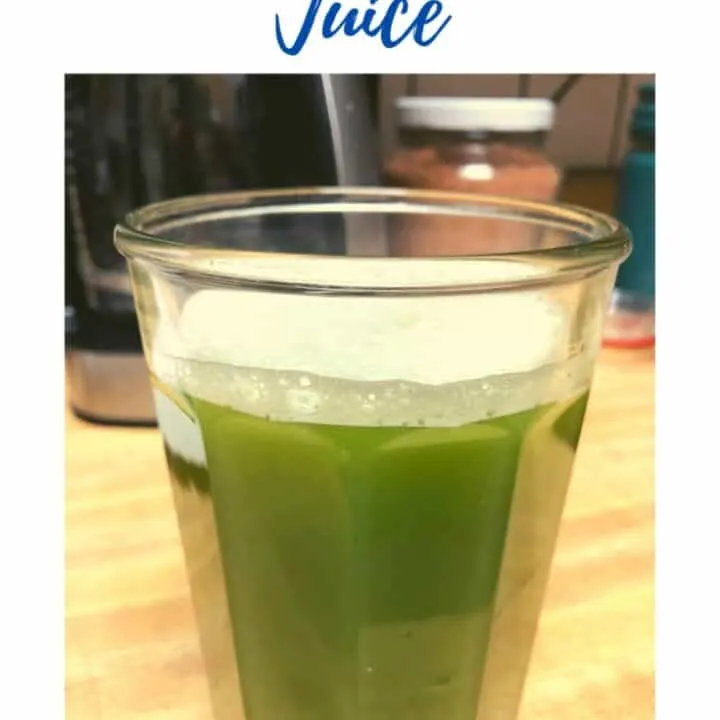 Blender Celery Juice
Additional Time:
1 minute
Celery Juice from a blender!
Ingredients
1/2 head of celery, preferably organic
10 ounces of filtered water
Himalayan salt to taste (optional)
1 lemon, juiced (optional)
Fresh ground pepper (optional)
Turmeric (optional)
Instructions
Chop end off celery head.
Wash celery head thoroughly.
Rough chop to fit in blender
Place celery and 8 ounces of water into blender, then blend at a high speed.
Add more water as necessary and blend until smooth.
Add lemon juice.
Add salt to taste.
Add other optional seasonings to taste.
Notes
You can drink without any additional seasonings - just celery and water. Adding the seasoning helps spice it up!
Recommended Products
As an Amazon Associate and member of other affiliate programs, I earn from qualifying purchases.
Nutrition Information:
Yield:

1
Serving Size:

16 ounces
Amount Per Serving:
Calories:

66
Total Fat:

0.8g
Saturated Fat:

0.2g
Sodium:

378mg
Carbohydrates:

14g
Fiber:

7.6g
Sugar:

6.4g
Protein:

3.2g
How much celery juice should I drink a day?
Again, research!
I started with one cup, a measured eight ounces, and worked up to two cups, a measured 16 ounces.
Some folks to more, some less.
I would use caution and start on the lower end and see how your body responds.
If you liked this post, here are a few more that might interest you!
Adding pink salt to your celery juice gives it a delicious pop AND it's has purported health benefits (I am not a nutritionist, soooo, know I am parroting what I have read on the Internet!)
Some days all the time we have is to make and take. Any one of these thermoses will do the trick!
Some days you just want something sweet and cool. THIS!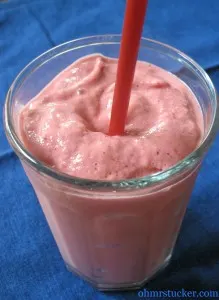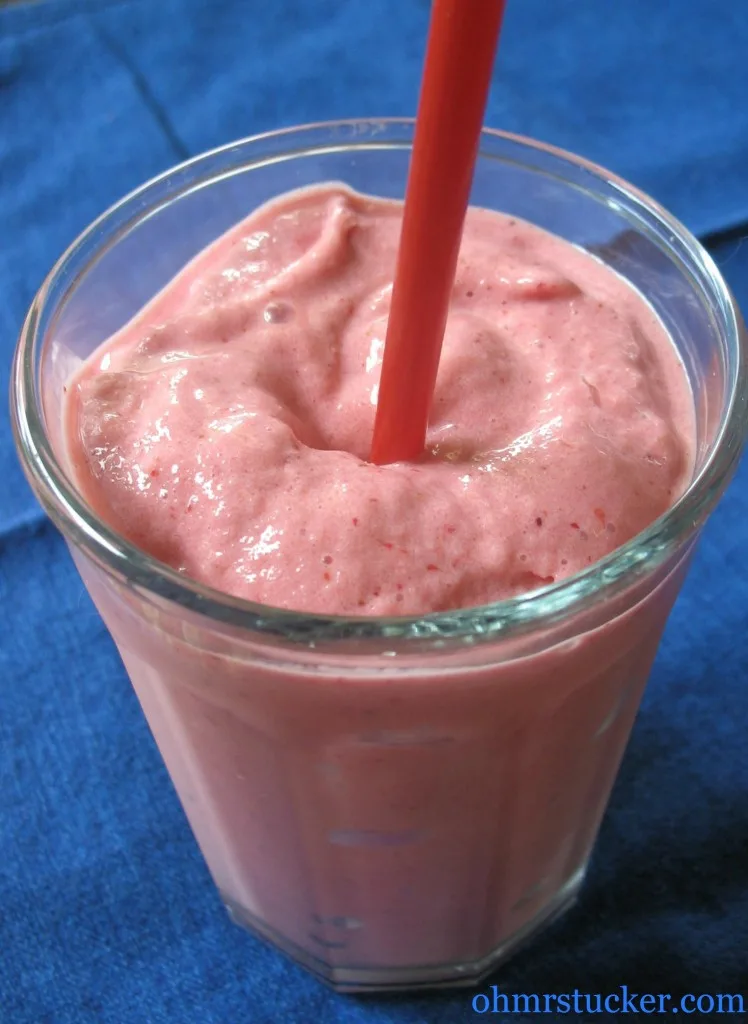 Thank you for reading!
If you have experience with a nut milk bag that you want to share – get thee to the comments!