I have never had luck peeling fresh hard boiled eggs…until now: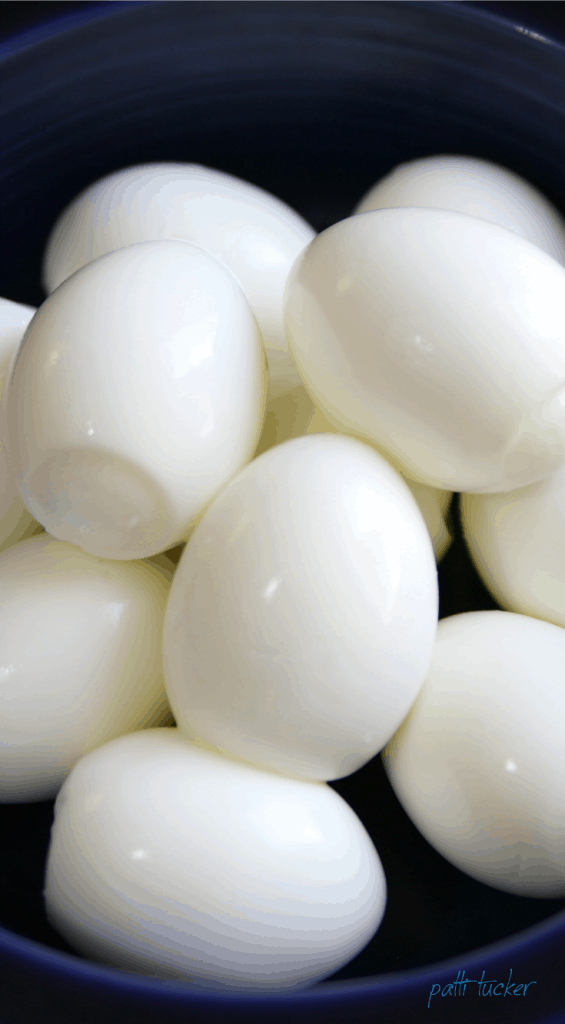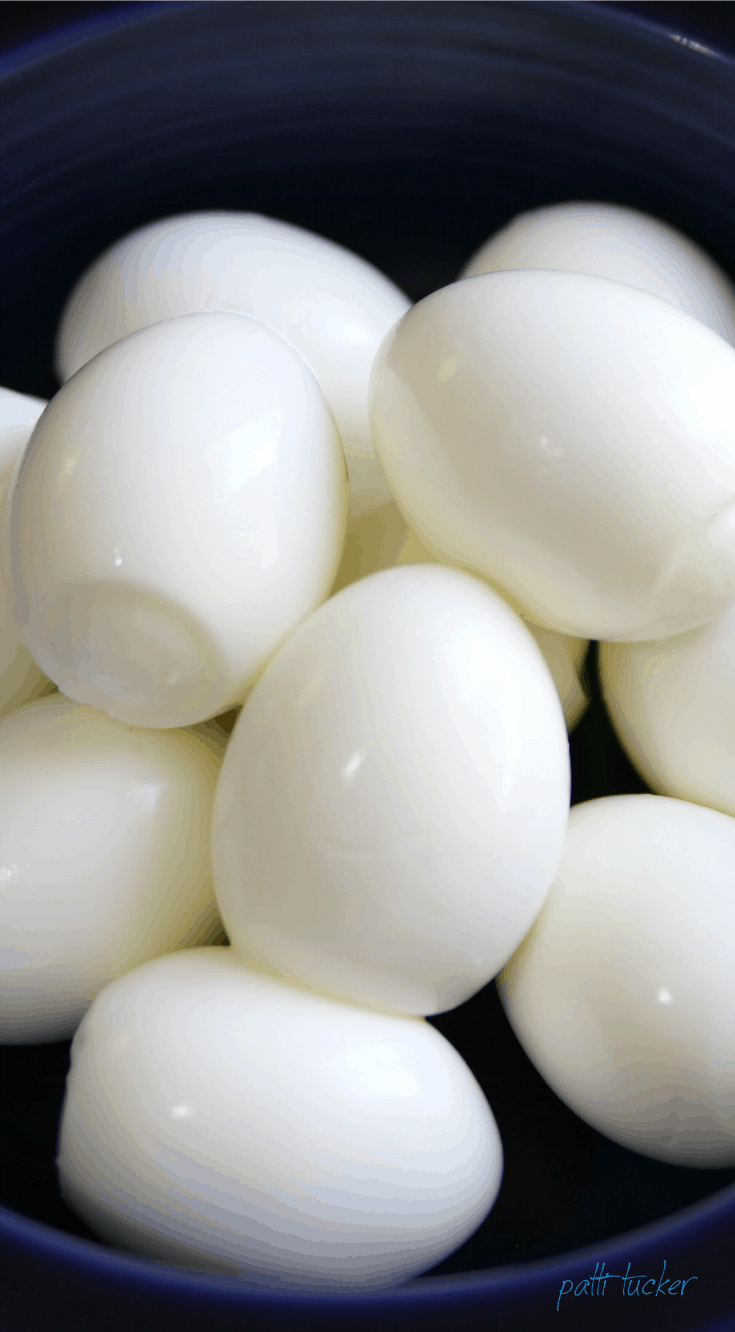 I swear that's EXACTLY how they looked upon peeling!
No matter what super-guaranteed Internet method I've tried before, I've ended up with eggs that look like this: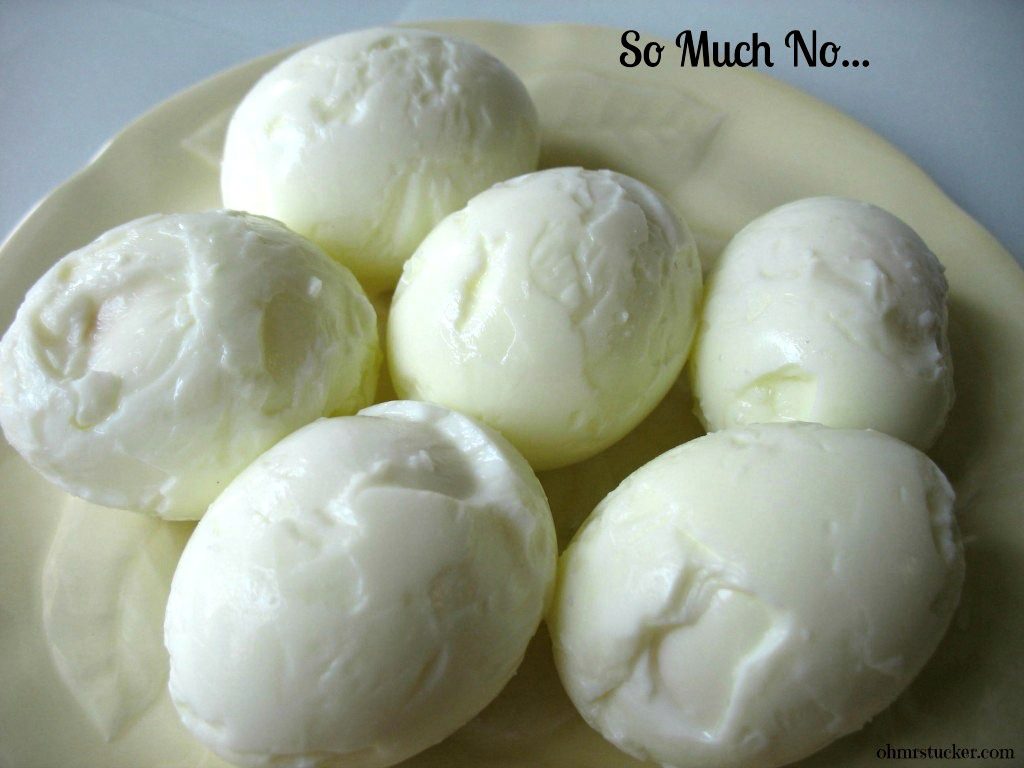 Before you jump upon the word "fresh" in the opening sentence, know that I have bought fresh eggs and have let them age before boiling, as well. They still mocked me as I tried to pull the shell away in a pattern that didn't resemble a scalping.
Enter a method I had never ever heard of and even as I read through the directions on how to get the perfect hard boil, I side-eyed the article. Why? Steam. The method utilizes steam.
WHAT?!
Anyone? Has anyone among you heard of this method?
My friend Kathy, over at the fascinating Chicken Chick site offers the steaming solution, with an easy to understand education on the whys of fresh/older eggs and their willingness to peel.
To the kitchen!
Per Kathy's instructions (with a slight edit on my part):
~ In a covered pot that holds a steamer basket, bring a couple of inches of water to a boil.
~ Once water is boiling, place eggs in steamer basket.
~ Cover pot and steam eggs, at a full boil, for 15 minutes.*
~ Once done, immediately place steamer basket with eggs into a large bowl of ice water.
~ When the eggs are cool, crack and peel those bad boys.
* Kathy's instructions included turning down the boil to a simmer, and then steaming for 15 minutes, but I have found that method doesn't work consistently for me. Keeping the temp high and the water boiling for the full 15 minutes of cook time has never failed to give me perfect eggs.
Seems simple, but did it work?
My results: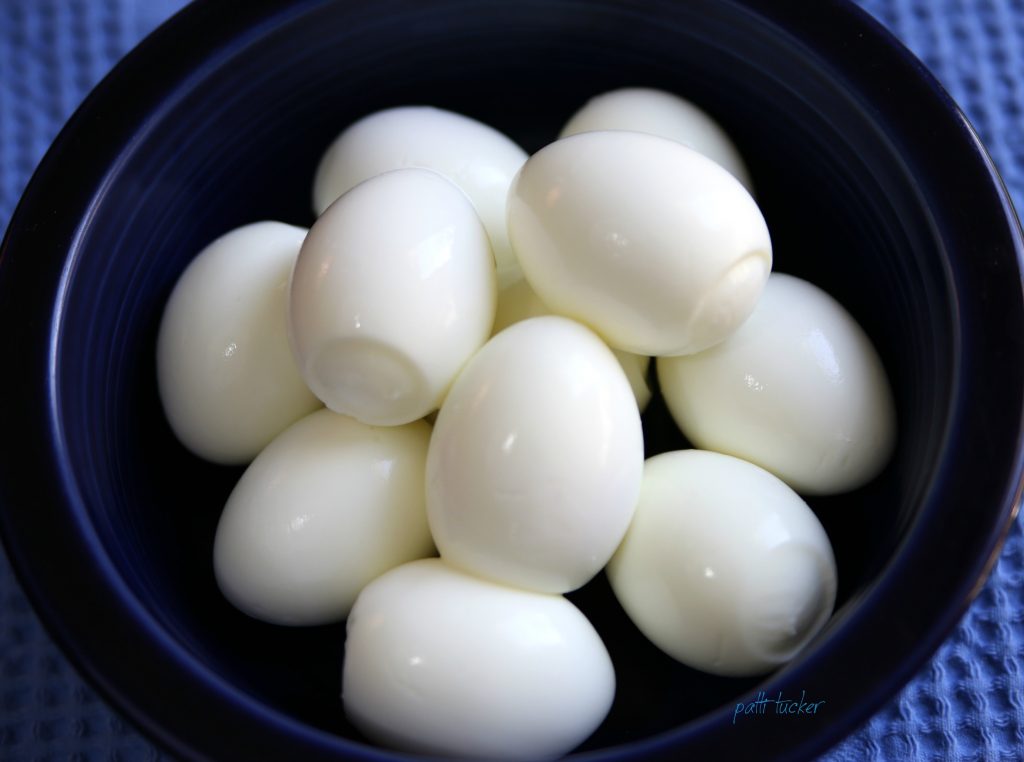 I will forever be grateful to Kathy and one day hope to make her a bowl full of delicious egg salad!
~Please Pin, Tweet, Facebook or otherwise share this post. OMT smooches!~
Please Share on Your Favorite Social Media! ~ OMT thanks you! ~