I live in the South, y'all. We love our pulled pork. Love. It.
I thought about how ridiculously easy it was to make and that maybe you'd like to try it (if you haven't already).
#1) Buy a pork shoulder. During the holiday season, these bad boys are relatively inexpensive. I buy in bulk and freeze for later use.
#2) Place shoulder in crockpot or a dutch oven or roaster that has a cover (today I used an enamel pan w/cover), add 1 can of regular Dr. Pepper (DO IT!) and a 1/2 cup of water if needed to cover bottom of pan. You can throw in some roughly chopped onions if you like, but that's all there is to it.
#3) Cook in the crockpot on low all day (when done, thermometer needs to read: 150°-155°) or in a slow oven set at 225° for 4-6 hours depending on size of shoulder (temp 150°- 155°), although I never ever use time as a way to judge when pork is cooked thoroughly. Always use a meat thermometer. Always.
#4) Oooo and Ahhhh when done: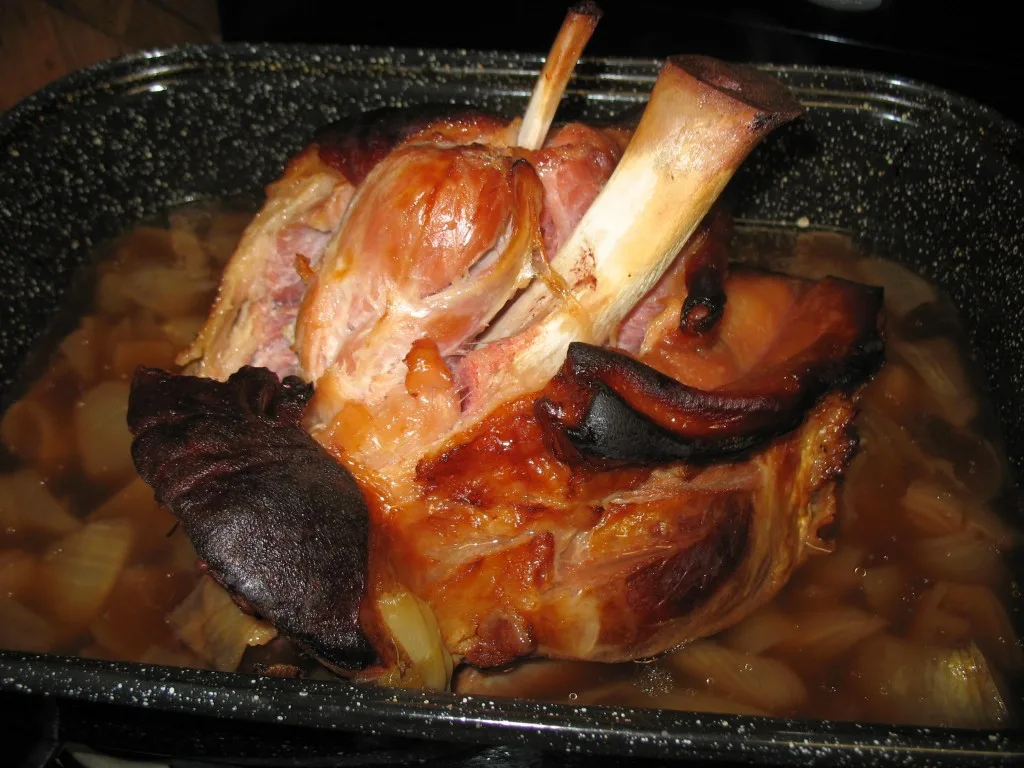 #5) Reduce juices for anjou sauce, if you'd like. We like. Once reduced, I place juices in a tempered container and place in fridge for about an hour for easy defatting. Caveat: can be very salty (like OMT when upset!).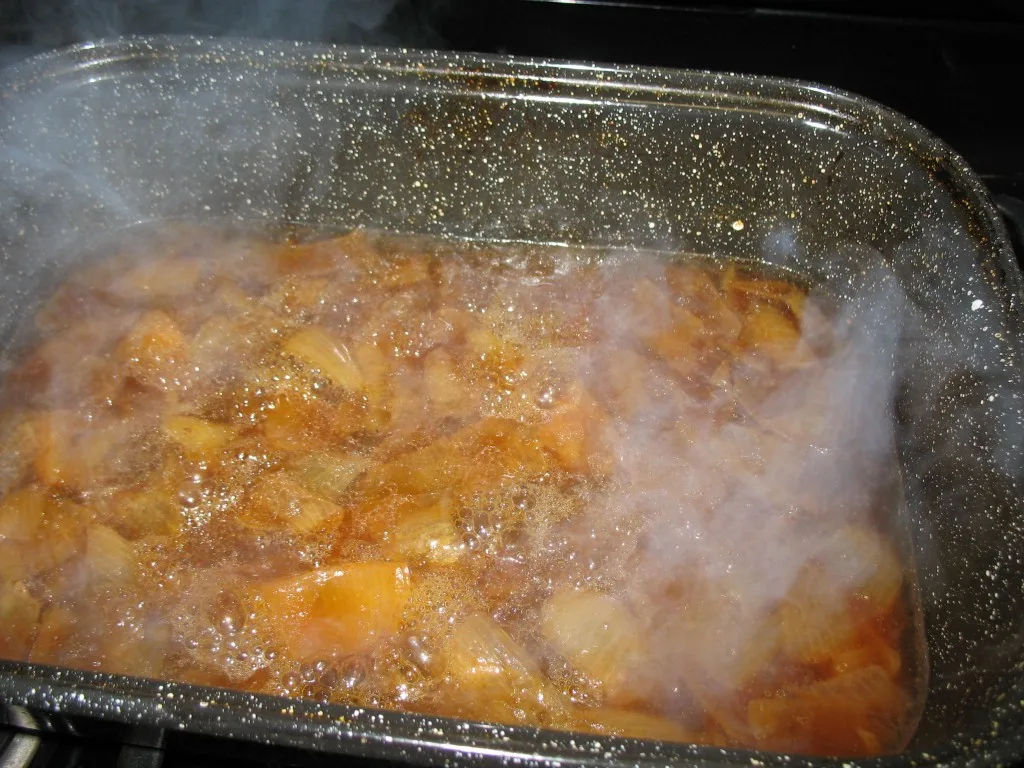 When the pork is sufficiently cooled, pull away from bone and into small easy-to-eat strips. Pour some anjou all over that mess and eat, y'all!
There will also be some pieces that won't easily pull into strips. For those, I toss into a food processor and pulse until Sloppy Joe-esque size. You can either make some sloppies, or do what I do, freeze that portion for another day o'yum.
Kids love this stuff! So easy!
So tell us: have you made pulled pork before?
~ A gentle reminder: OMT! uses Amazon referral links. When you do your shopping through the Amazon links on this page, you support the blog at no cost to yourself. It's much appreciated!~
Need it, want it, gotta have an inexpensive, but work-horse enamel roaster? Click this LINK (I've had mine for over 30 years and it has been one of the best purchases I ever made)