Y'all know how much we like our 'Picy Pretzels, right? They're delicious any time of the year, but I love them most in front of a roaring fire with an adult drank.
To add a bit of nutrition to our by-the-fire snacks, I tinkered with a nut recipe and came up with Savory Roasted Pecans. Yum. Mix these in a bowl with the spicy pretzels and BAM! you have a party!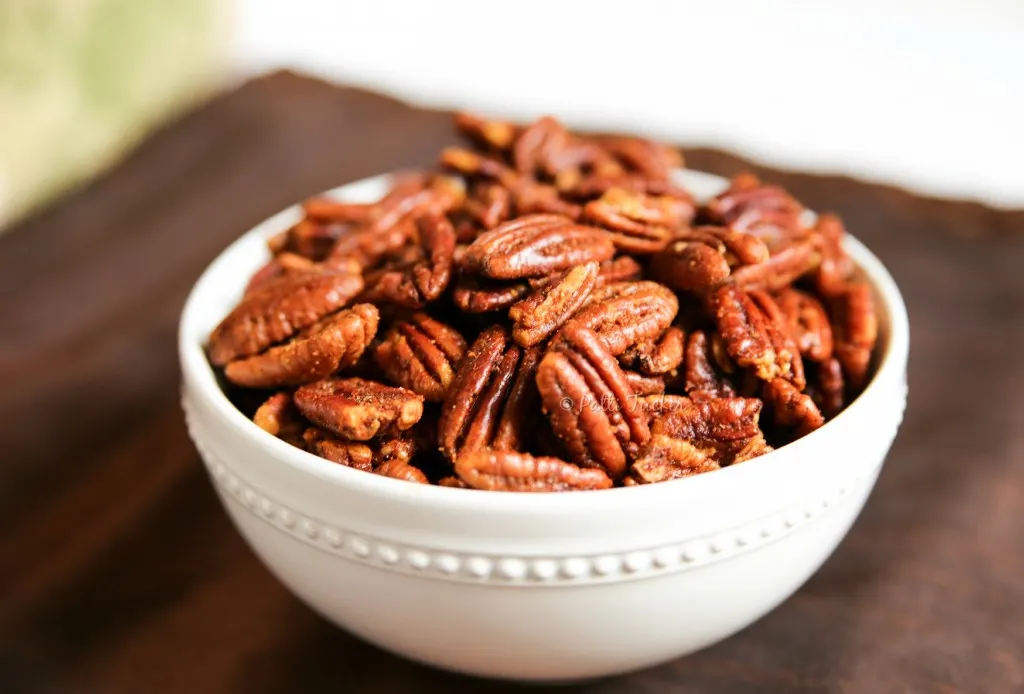 Ingredients
1/3 cup butter, melted
1 tablespoon taco mix
1 tsp garlic powder
1 tsp smoked paprika
1/2 tsp ground pepper
1 tsp salt
1 pound pecan halves
Instructions
Preheat over to 300°.
Melt butter and add all ingredients, except pecan halves. Mix thoroughly.
Add pecans and stir to coat.
Pour nuts onto a jellyroll pan, making sure they are spread out in a single layer.
Bake 30 minutes, stirring every 10 minutes.
Cool completely and store in an airtight container.
https://ohmrstucker.com/savory-roasted-pecans/
Simple and delish! A win-win combo. As an added bonus, these savory pecans make delightful hostess gifts, Christmas gifts, birthday gifts…ah, hell, anything/anytime gifts!
Happy roasting, y'all!