I love this series, don't you? Grandma Drinks! Yeah, she does.
Calling all slushes discerning imbibers…HELLO!
Fine. Pretend not to lurk in the liquor aisle while I discuss this amazing find.
~Deep Eddy Sweet Tea Vodka~
Every Southern heart just swooned.
Take a minute. Breathe. Reread if necessary. Ready? OK, let's break it down: It's vodka that actually tastes like sweet tea.
I popped into our local Costco alkeehol store to grab a bag of ice and a vodka-tasting was in progress. Husband was waiting for me in the truck, my designated driver, so I threw back a sample, slammed the tiny plastic cup on the makeshift bar, then shot up the joint with my pistols.
Fine. There was no throwing back anything, just a dainty sip, and I certainly wasn't carrying my Western shoot-em-up bar pistols that day. But, that itty-bitty taste was all it took; I was hooked.
What a revelation this vodka is. Clean, crisp, delicious, but best of all it's made-in Texas, y'all.
I envision the fire pit roaring on a cold December evening while sipping this vodka (with a splash of lemonade) and dreaming of summer.
Yet, with the good comes the bad. Take a look at the packaging.
~ A gentle reminder: OMT! uses Amazon referral links. When you do your shopping through the Amazon links on this page, you support the blog at no cost to yourself. It's much appreciated!~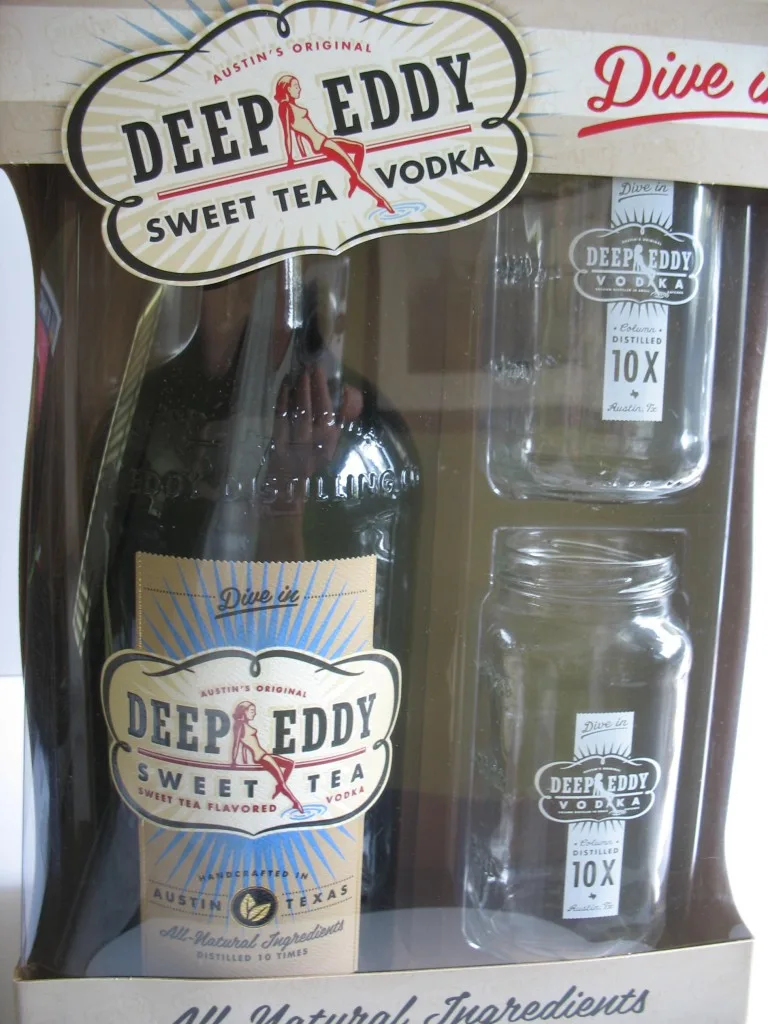 That's right, mason jars.
No, just no.
Or, as my sister would say: WHOO-HOO! Mason jars!
I asked if I could just get the vodka. They said this particular packaging was all they had in stock. ~ugh~ I swear, ever since I openly talked about how I just can't board the mason jar mania train, they're stalking me.
But…you guys are love them, and because I love you (why does love have to hurt?), you can get the Deep Eddy mason jars HERE.
Do you love sweet tea? Do you like vodka? Are you a sucker for thangs made in Texas? Get to your favorite liquor store (come on…we know you have one) and GET SOME!
Then, proceed to amaze your vodka-loving friends. That is if you decide to share.
I totally will.
If you happen to be in the neighborhood, on a cold December day, come around back and join me by the fire pit and we'll toast the coming summer together.