By now you've heard the news: I bought a fancy-pants camera and I need to learn how to use it, outside of auto mode. FREAK OUT! No really. That's what happens in my head on a regular basis these days. I can't count how many deep breathes I've taken in the last few weeks. Each time, I hear The German's voice: Oh, to have your troubles. (apparently, she was waaay ahead of her time and possibly the original "white people problems" meme)
Boy (another photographer in the fam) asked me how it was going and I told him I still hold my camera like a dying kitten. So so gentle.
I need to get over that. Like yesterday.
In the back of my mind I keep thinking about the cost of the equipment and that makes me mindful and cautious, but at some point my camera needs to become a part of me, an extension of me, and that can't happen if I think I'm gonna hurt it. I'm not gonna hurt it! (Right?!)
The only way to do this is to shoot every day (the camera, not my shotgun. although that is fun too). So, shoot I do. And now you get the title of this series and our new insider's joke!
Shoot I Do 101 will be a series of easy lessons for those of us learning our DSLRs. If you have a tip you want to share, zip it to me in an email or post in the comments.
Most of the pics I shoot will be posted in my Tumblr account. Subscribe here if you don't want to miss a shot.
Today, I'll leave a Canon Forum link, only because I have a Canon (and you may too) and am familiar with the forum. If you are shooting with a Nikon (or Olympus, etc) and know of a great forum, please leave us a link. I don't want anyone left out who wants to join the fun.
The biggest thing I'm struggling with in these first new weeks is getting through the instruction manual. IS THIS IN ENGLISH?! There are days that I read for 10-15 minutes, unroll my eyes from the back of my head and try to make sense of it all. I know that I'll learn some through sheer will, some through osmosis and some through experience.
The forum will allow me to learn from the experience of others, as will the advice I receive from those already shooting with DSLRs. Learning to shoot on my old SLR seemed a breeze compared to the technology I need to learn in the digital age.
Lots of folks get these amazing DSLRs and never take it out of auto-mode (and that's OK), but baby, I'm not an auto-mode kinda gal. Just ask Husband. Is there a hard rocky road? I'll take that path every stinkin' time. Got lots to prove, much? Yes, that would be me.
Now you know. When you see a post titled Shoot I Do 101 and you want to learn how to learn that fancy-pants camera of yours, click in. Gonna be some fun here.
Well, maybe not so fun for Husband and Dexter. They're already tired of seeing my camera up to my eye.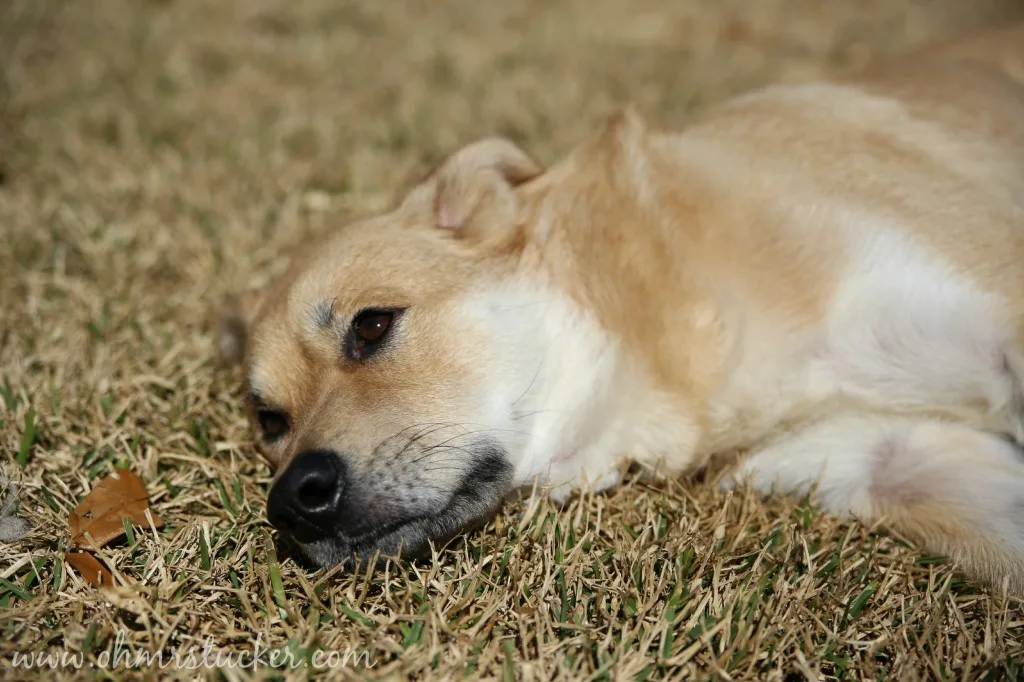 I swear I can hear his weary sigh…