Remember the Perfect Oatmeal Cookies and the recipe I posted for them some time back? No? You missed that post?! ~faint~ (hello, email sign-up)
Here's the LINK for the recipe and a visual refresher: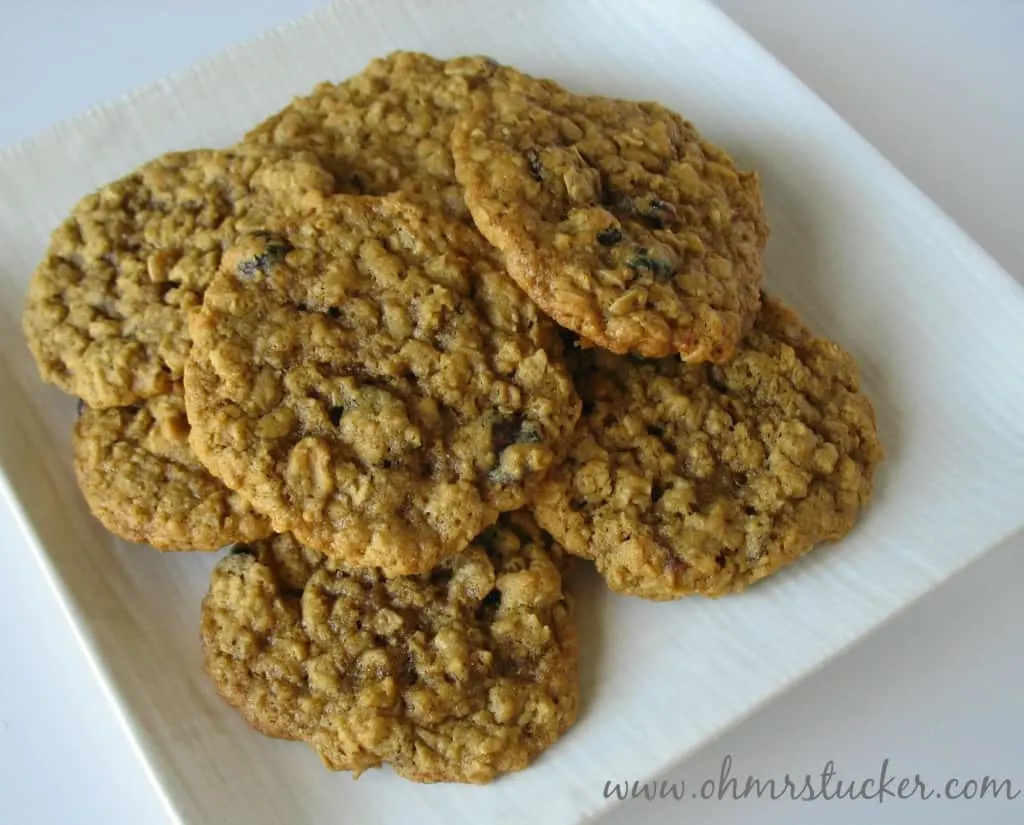 Mmmm, look at those oatmeal cookie badboys. So delicious.
Yes, they are perfect just the way they are, but….
…I went and fiddled with them.
Prepare yourself. No really. Sit down. Center yourself. Try not to lick the screen.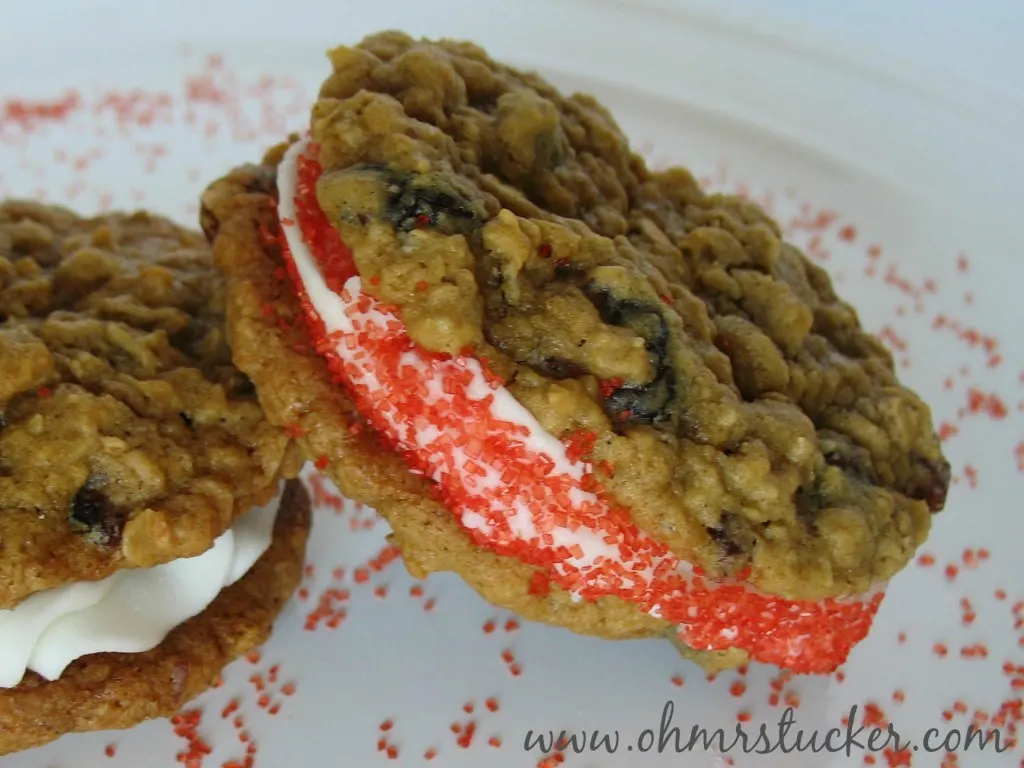 That's right, I filled them. I filled them with delicious vanilla buttercream and then, just for giggles, I grabbed a container of red sprinkles and gave them a good roll.
It got me to thinking that when you're strapped for a dessert with holiday-specific flair, or kiddo's birthday party, but you don't want to go crazy cause you're insanely busy, simply make some cookies, fill 'em to the brim with buttercream and roll them in holiday/birthday-color-coordinated sprinkles.
Or not. As the cookie on the left was just as delicious and fun to eat as the one on the right. Well, maybe not just as fun, but you get the idea.
When Husband saw what I had done with the simple cookies, his eyes lit up. That for me? He's a grown man, people. Not particularly sprinkle-driven. He wanted that cookie.
As he ate it, the sweet song of satisfaction hung in the air: mmmm…mmm…mmmmm. He even licked his finger to catch the errant plate sprinkles. Don't know if I could have gotten a better review.
People will think you spent hours on them (but, you'll know the truth). They'll likely turn up on your most requested list. You'll become the Belle of the Cookie Ball. Your teeth will be whiter, your bank account fatter, and your children will always remember their manners!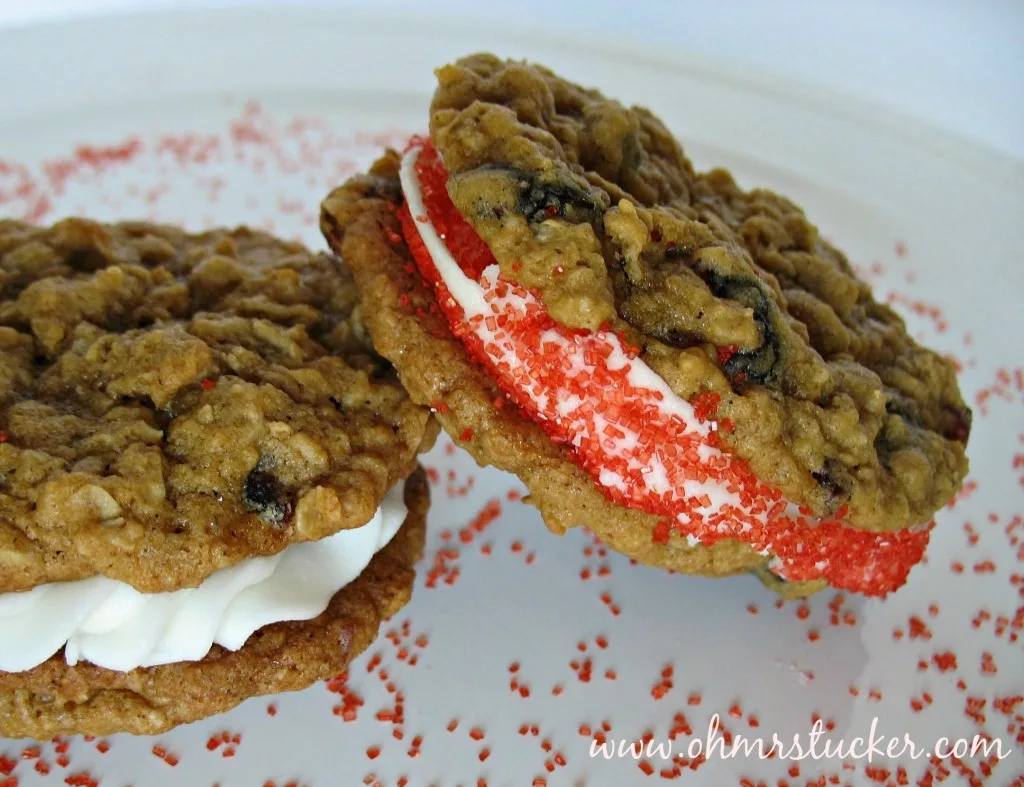 Not really. But, they're really good and fun.
I'm here to make your life easier, my babies.
Happy Baking!