Do you love enchiladas?
RHETORICAL, PEOPLE!
Of course you do!
It's because of your love for enchiladas that you should start making this red sauce, STAT!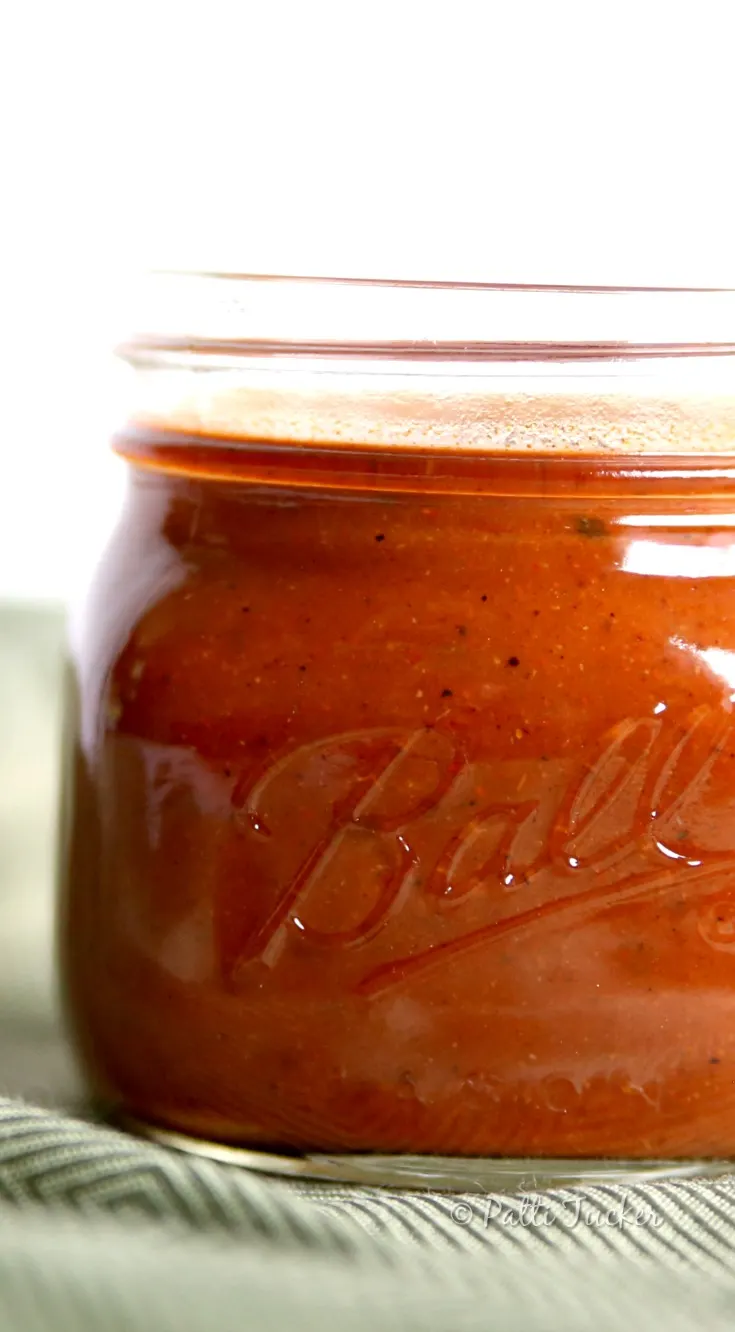 This family favorite will leave you asking, "Why am I buying generic enchilada sauce, when I can make THIS!"
I grew up in a diverse neighborhood, in the sense of typical dinner fare. In our house, you could bank on The German preparing German food. My best friend's mom, while of German descent, made traditional Southern meals and it was there I had my first taste of venison and biscuits. Across the street, our neighbor made Mexican food with recipes from her native land. It was on her garage door step, right outside her kitchen, that I came to appreciate homemade tortillas, hoping I was next in line for a hot buttery dream.
If I'm remembering correctly, we even had a vegetarian on our block, but they also had a monkey, so they were those neighbors we were supposed to stay away from, but come on…a monkey!
My young palate, even in a dusty isolated town, enjoyed all the tastes of our neighborhood, in particular, the taste of Mexican food (I had my first sample of menudo at 9-years-old and loved it.). So, it's no secret that I love enchiladas and tamales.
You know what you need with enchiladas and tamales, right? A good sauce.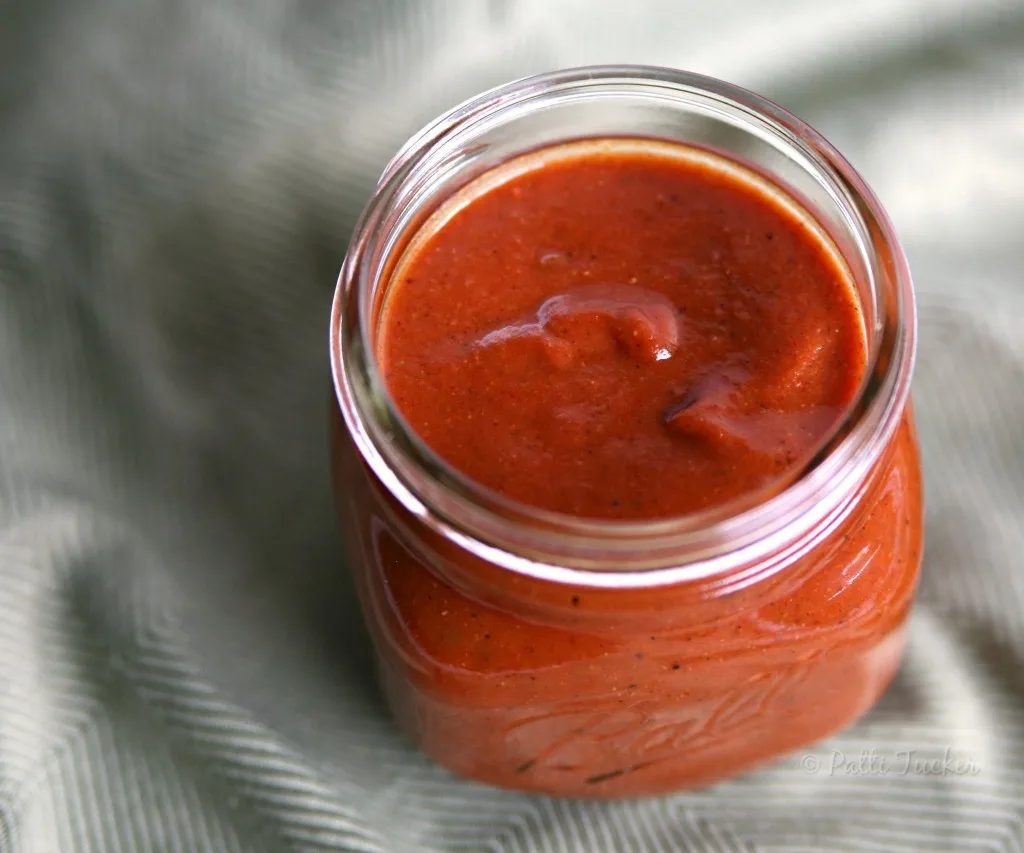 To the recipe!
Red Enchilada Sauce
Ingredients:
3 tbsp vegetable oil
2 tbsp flour
2 1/2 cups chicken broth (if you like your sauce a bit thinner, use 2 3/4 cups broth)
6 ounces tomato paste
3 tbsp chili powder* (not Cayenne powder!)
1 tsp dried oregano
1/2 tsp smoked paprika
1 tsp ground cumin
1/2 tsp garlic powder
1/2 tsp onion powder
1/2 tsp salt
Instructions:
1: Combine all dry spices in a small bowl. Set aside.
2: Heat oil in large saucepan over medium heat for about 30 seconds, then pour in flour and whisk until smooth.
3: Continue to cook until slightly thickened, stirring constantly to prevent scorching.
4: Slowly add, while whisking, half the chicken stock. Whisk until well combined.
5: Add spices. Whisk until well combined.
6: Add the remaining chicken stock and tomato paste, whisking until well combined.
7: Bring to a boil, then reduce heat and simmer for 5-7 minutes.
8: Use immediately or store in a container in fridge until ready to use.
NOTES:
* I ALWAYS double the recipe. You can freeze what you don't use.
* Instead of using the chili powder, I have substituted 3 tbsp taco seasoning and it was delicious!
* If tomato acidity is an issue for you, add 1/2 tsp of sugar to cut the acidity from the tomato paste.
* Add meat to this sauce to pour over tamales. Yurm.
Happy Red Saucing ever'thang, Y'all!