I love me some shortbread…you? Wait. Why am I even asking? Pretty much everyone loves them some shortbread. Y-U-M!
Couple this shortbread with a steaming cup of Good For You Hot Chocolate and the angels may join you in singing HALLELURIAH!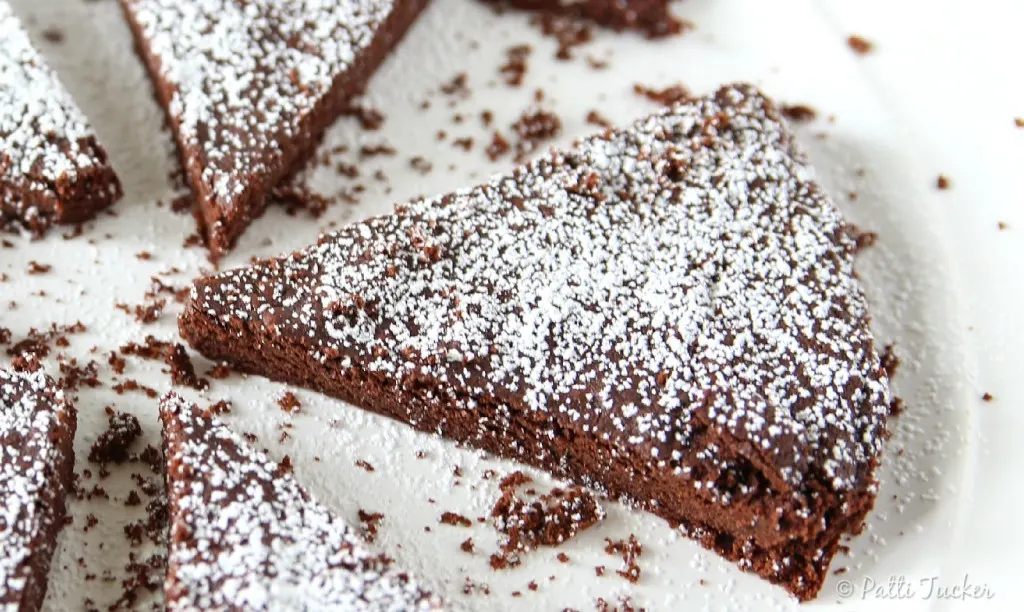 Don't they look divine?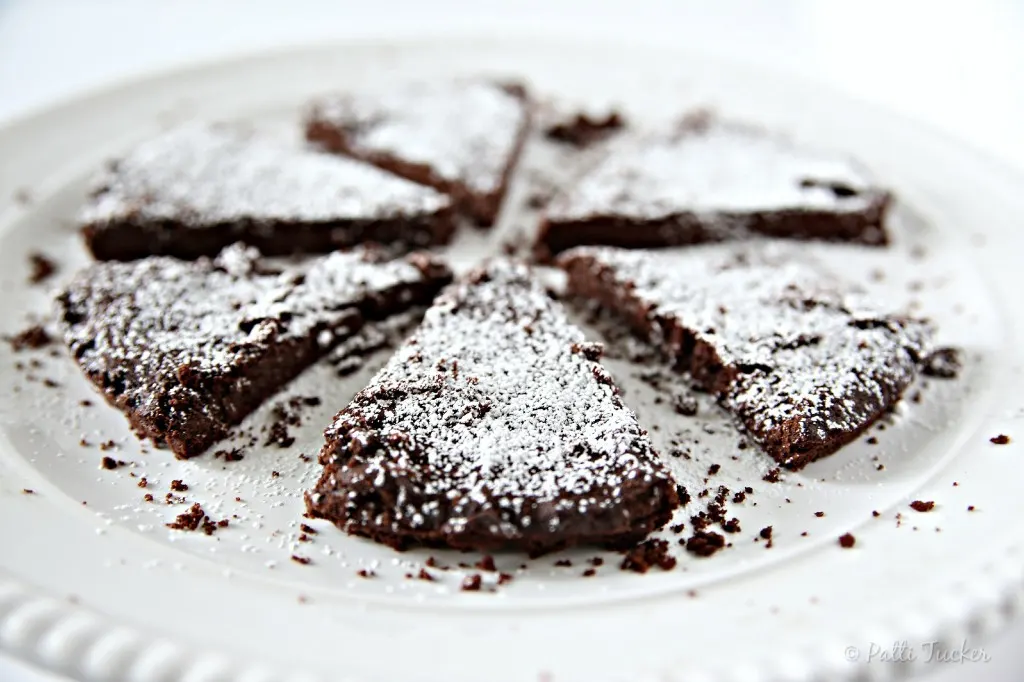 While I was expecting a sturdier shortbread, because when I hear the word shortbread I think of Walker's Shortbread Cookies (to die!), these are most decidedly not sturdy nor overly sweet.
Garry, one of my most devoted taste-testers, hated these. He thought they were going to be sweet. Nope. He thought they were going to be brownie-esque. Nope. He refused to consider them with coffee. Matter-of-fact, he told me if I published this recipe, I should prepare for reader backlash and unsubscribes. BACKLASH! UNSUBSCRIBES! Calm down, man!
In retrospect, for folks like Garry, I think they would be more suited as an accompaniment to ice cream or with a warm bowl of pudding.
I made them as directed, cut them when warm and then let them cool completely before photographing them. Even then they were delicate little slips of their sturdy butter shortbread cousins. Doesn't mean they're not worth making, I'm simply making you aware before you plunge into the dark chocolate end of the pool.
I did a lot of nibbling while taking the pics. I must confess, the wedges made me joyously happy. Or maybe that was the healthy endorphins from the cocoa kicking in!
DARK CHOCOLATE LOVE!
Easy Chocolate Shortbread
Ingredients
1/2 cup plus 3 tbsp flour
1/2 cup unsweetened cocoa powder
pinch of kosher salt
8 tbsp unsalted butter, softened
1/3 cup confectioners' sugar
Instructions
Heat oven to 350°
Whisk together flour, cocoa and salt.
Beat butter until smooth, then add sugar. Mix thoroughly.
Add flour mixture and beat until combined.
Pat dough into an ungreased 8-inch springform pan.(1)
Bake for 20-25 minutes, or until firm.
Remove from oven and let cool for 5 minutes, then cut into wedges.(2)
Let cool completely.
Sprinkle with confectioners' sugar before serving.
Notes
1: Using a springform pan will allow you easy access to shortbread when the time comes to cut into wedges.
2: I used a pizza cutter for ease. When the shortbread is warm, it cuts very easily.
3: The shortbread is not as sturdy as most shortbreads until it is completely cool and even then it is delicate.
4: Best when accompanied with a cup of coffee or tea.
Adapted from Martha Stewart's Mocha Shortbread Wedges
https://ohmrstucker.com/the-dark-chocolate-shortbread-that-may-make-you-unsubscribe/
Because the recipe is heavy on cocoa, I almost called them heart-healthy. KIDDING! Seriously, though…they did make my heart sing and that has to account for some form of health, right?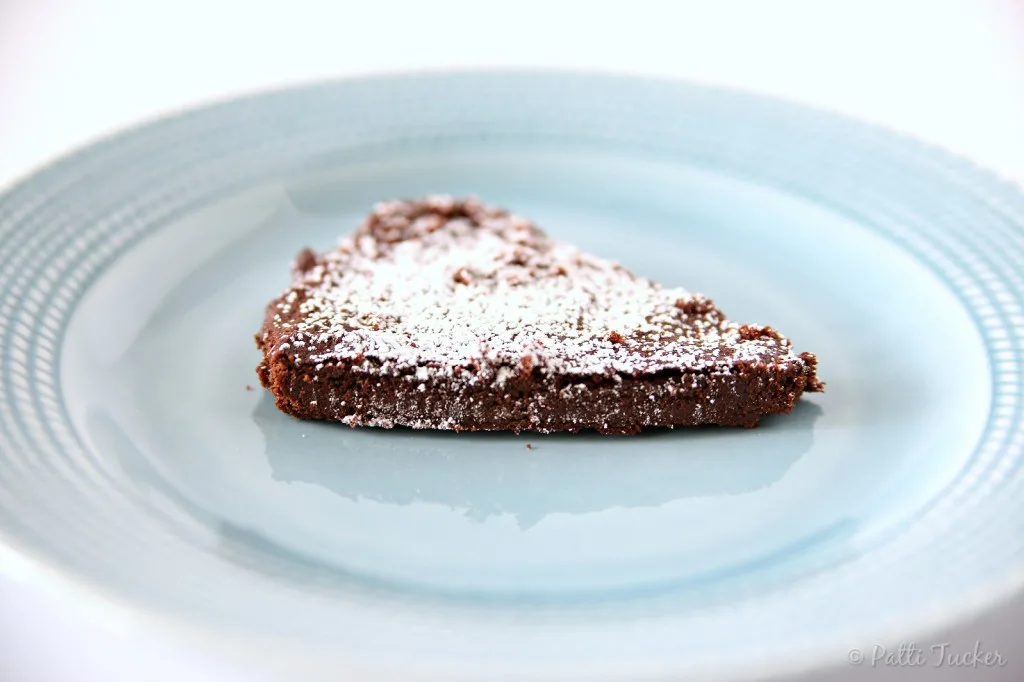 They would make a simple, yet elegant gift (you know someone who would love these, right?). Or…you could stash them in your freezer like I did for a dark chocolate shortbread emergency. Doesn't happen often, but when you need a lift, when you need to commune with the angels, there they are, waiting to ease your troubles. (Take a bite, count to 10 as you wait for the cocoa to fully hit your system and then you can handle anything, baby.)
Happy Baking, Y'all.
If you're interested in having the Top 10 OMT! Recipes in one place (no searching!), click anywhere on the image below ▼