Consider these to-die-for filled chocolate cookies my obligatory Halloween post.
Wait. I almost forgot did this one.
Way back in the day, Boy and I used to make these cookies at Halloween. They were his absolute favs.
Yet, when I sent him a text telling him that I was making them again after a hiatus of a few years, he was all, "Huh?! What cookies?"
Ha! So much for making memories.
Man, if I had known all I had to do was run to the grocery store bakery instead…
Nah. I would've made them regardless.
Enough with the chit-chat.
May I present to you one of the most decadent chocolate cookies you will ever eat…along with a signature OMT! twist: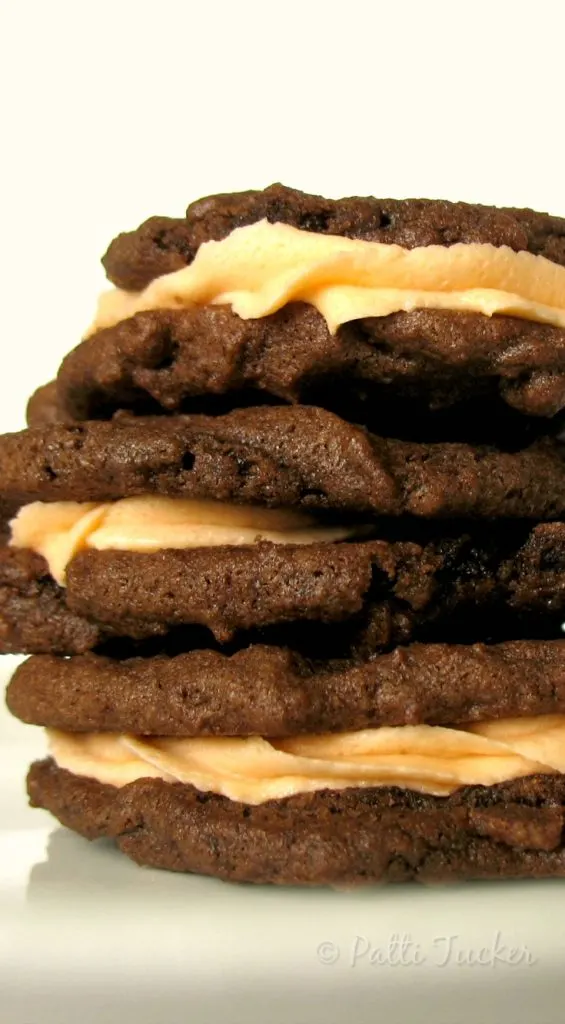 How in the HOLY MOLY hell could he forget these?! Three is the number that Husband had before the afternoon was finished.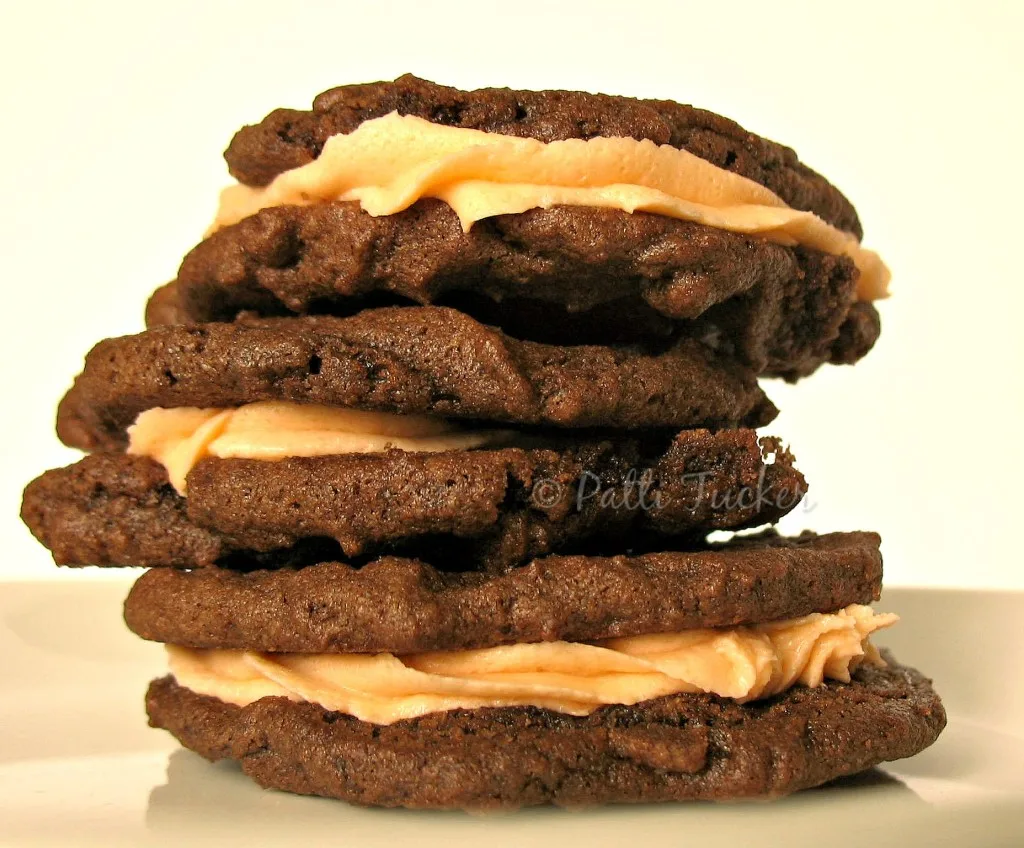 Look at these chewy, not crunchy, melty, chocolatey lovelies.
Two is the number that I had before the afternoon was finished.
That filling.
Oh. Me. Oh. My. Oh.
Just the perfect amount of orange juxtaposed against the dark chocolate.
Oh, mommy.
Nope. Wait. Oh, grandmommy.
This is what I had to pass along to others.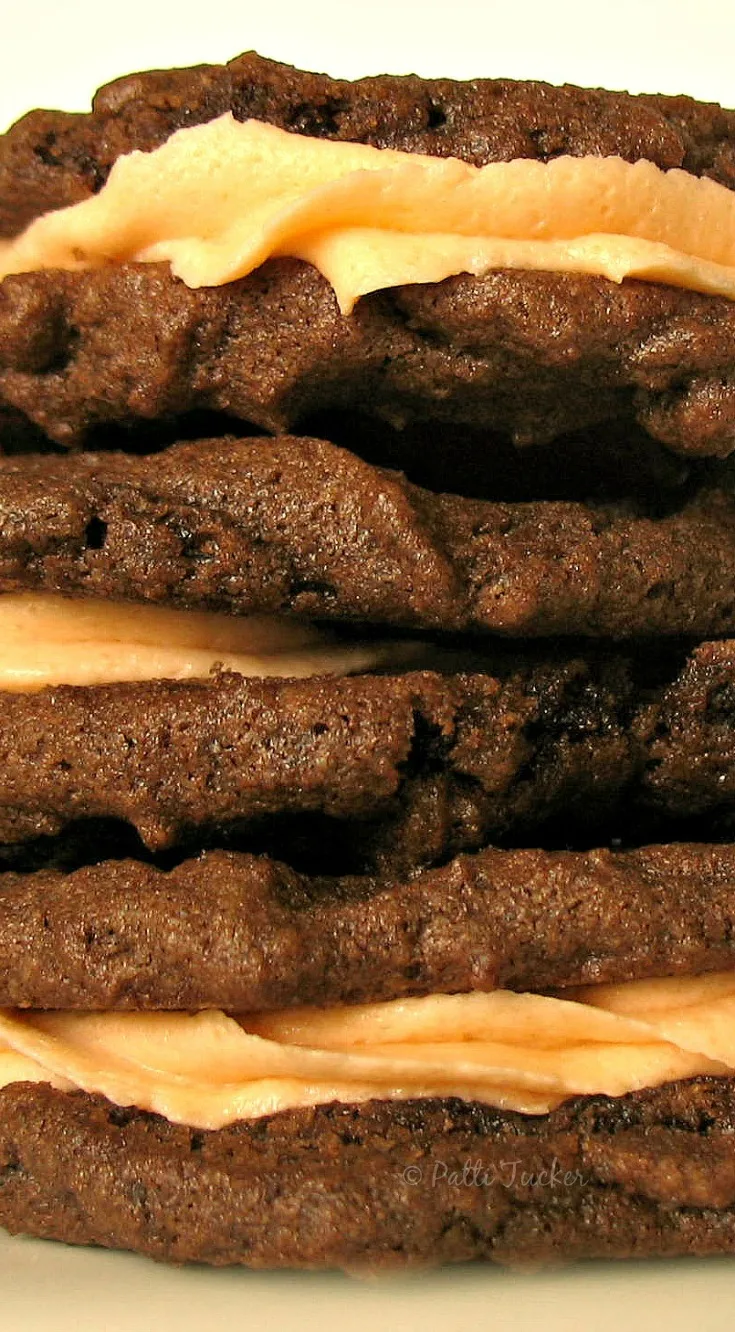 Now you know my secret of how to stay fit while enjoying baked everythings.
I wish you lived here.
I would have shared with you.
It boggles my mind that Boy drew a blank. As Husband was throwing down his second cookie, he mumbled through bites that Boy would remember if he could only taste it again.
That kind of memory never leaves a person.
Want a new tradition your children will forget? Yay!
Filled Chocolate Cookies
Ingredients:
1 1/4 cup of butter, softened
2 cups sugar
2 eggs
2 teaspoons vanilla
2 cups unsifted all-purpose flour
3/4 cup cocoa
1 teaspoon baking soda
1 teaspoon salt
Instructions:
Cream butter and sugar in large mixer bowl.
Add vanilla and eggs; blend well.
Combine by whisking flour, cocoa, baking soda and salt.
Gradually mix into creamed mixture.
Drop by teaspoons onto ungreased cookie sheet, leaving space for cookies to expand.
Bake at 350° 8-9 minutes.
Do not over bake. Cookies will be soft. They will puff during baking and flatten as they cool.
Cool on cookie sheet until set (about one minute), then remove to wire rack and cool completely.
Press cookies together in pairs with Orange Cream Filling.
That takes care of the cookies – now for the filling!
Orange Cream Filling ~with a twist~
Ingredients:
1/4 cup butter, softened
2 1/4 cups confectioners sugar
4 tablespoons cream or half-and-half
4 tablespoons granulated Jello mix, orange flavor (twist!)
Instructions:
Cream butter and sugar. Add Jello mix. Add cream to spreading consistency. Fill cookies.
Could you for get these?
IMPOSSIBLE! (well, okay, it's possible, but not likely!)
Happy baking!