Taking dem cutesy baby pics of your kiddos and grandkiddos can be a frustrating experience, no? YES!
While this may be one of my shortest posts to date, it will be one that helps you learn some mad baby-taking photo skilz, yo. (Yes, I am aware I am the biggest doof when I write this way. Noted.)
Here is the after shot after trying like hell to recreate a daddy-son lookalike pic (Boy on the left, Sweet E on the right):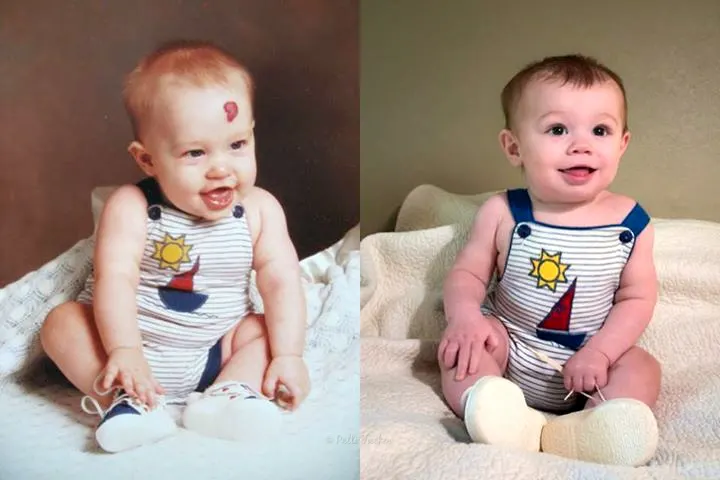 Here are the behind the scenes shenanigans, with Girl, Sweet E and me: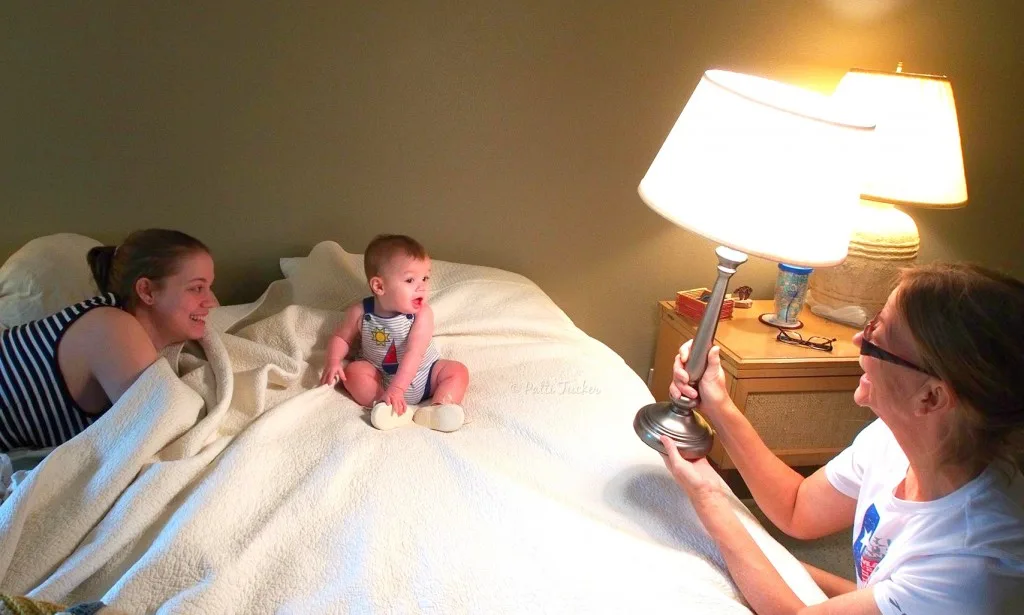 What you don't see is G-Daddy off screen acting the fool trying to get the money shot smile from Sweet E, and Boy maneuvering around the room to take the pics.
When I ran across The Pregnant Chicken's easy How To Do Your Own Baby Photoshoot post, I knew I had to link for y'all. It's a quick reference and one you'll use for years to come. My only addendum to the photoshoot post is to make sure you are close enough to catch baby if your photo surface is a few inches off the ground. Better yet, have an assistant.
Dem squirmy babies be quick!
Personally, I love the upclose shots, but you take what you love!
~ A gentle reminder: OMT! uses Amazon referral links. When you do your shopping through the Amazon links on this page, you support the blog at no cost to yourself. It's much appreciated!~
You can CLICK HERE to see what I use (I didn't have my Canon when this was taken).
Got anything to add? I know you guys are a wealth of experience. Share what works for you!
Happy Baby Photoshoots, y'all!