Drunk Carrots have been a staple on our Thanksgiving table since the very first time I tasted their delicious drunk orangy goodness and fell into a Hallelujah stupor.
The simple recipe includes carrots, butter, brown sugar and whiskey, with the alcohol burning away, leaving behind a rich earthy depth to an otherwise ordinary side dish. How could you say no to that?! HOW?!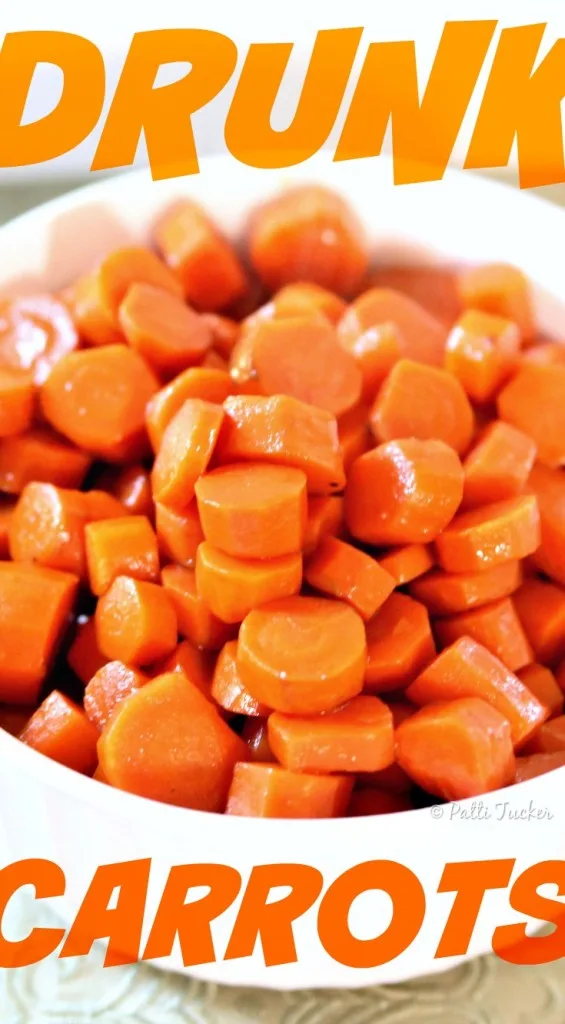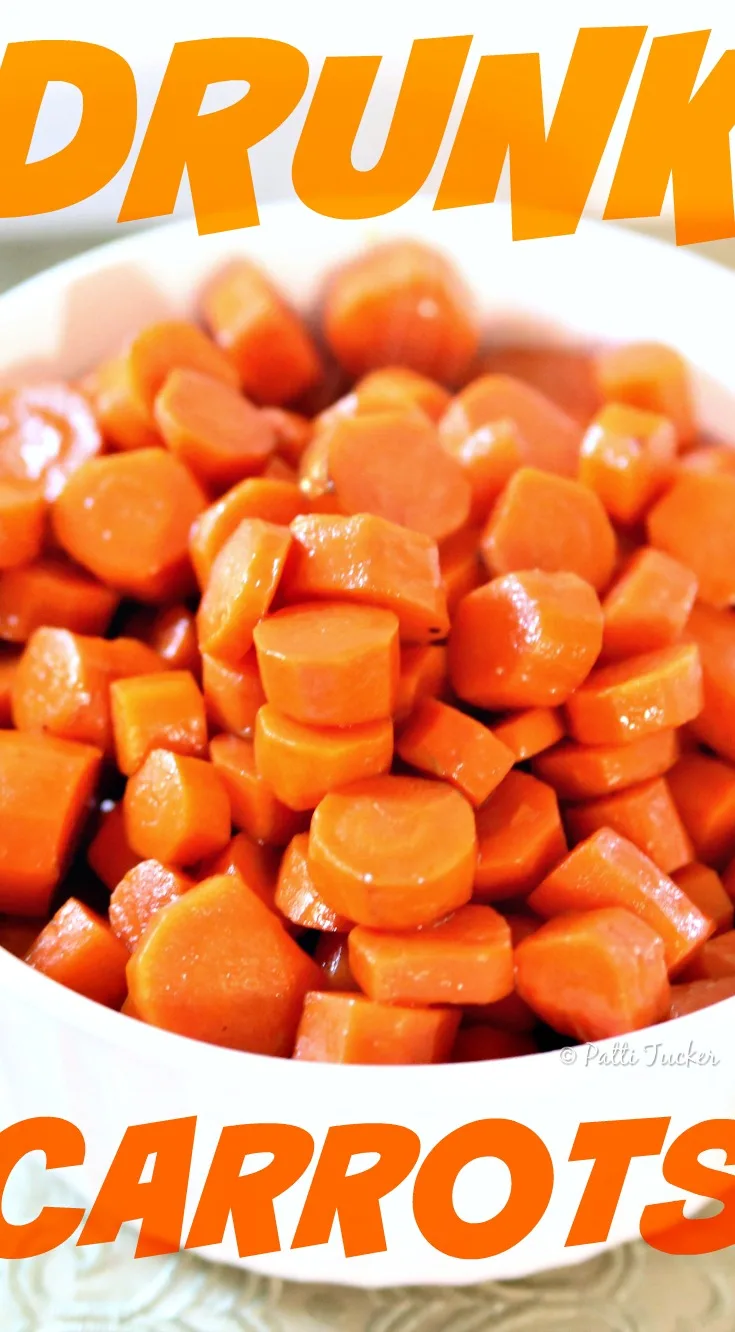 Drunk Carrots
Ingredients:
1 stick Butter, Divided
2 pounds (to 3 Pounds) Carrots, Peeled And Cut Into Thick Circles
1/2 cup Whiskey (I used Maker's Mark 46 for a complex flavoring)
3/4 cups (to 1 Cup) Brown Sugar
1/2 teaspoon (to 1 Teaspoon) Salt
Freshly Ground Pepper, to taste
Instructions:
Melt 1 tablespoon butter in a large skillet over high heat. Add carrots in two batches, cooking for 60-90 seconds each batch. Remove from skillet.
Pour in whiskey and allow to evaporate 30 seconds. Reduce heat to medium, and add remaining butter. When butter melts, sprinkle brown sugar over the top. Stir together, then add carrots to skillet. Cover, and continue cooking for 5 minutes.
Remove lid and add salt and pepper. Continue cooking until carrots are done and glaze is thick, about 5 more minutes.
Pour onto a platter and serve immediately.
Notes:
Source: Pioneer Woman's Whiskey-Glazed Carrots www.pioneerwoman.com
[Tweet "What's Thanksgiving Without a Drunk (Carrot)?!"]
FYI for new cooks or for my Baptist friends: the alcohol evaporates during cooking, leaving behind the sinful flavors. No worries; no one will be actually imbibing. Also, if you don't want a big ol' bottle of whiskey hanging 'round afterwards, just ask your Catholic friends to bring you a small portion from their giant stash for cooking.
We're helpful like that!
Happy cooking, y'all!