Pressed for time?
Want to keep your cool (in the kitchen and everywhere else)?
Need an easy recipe?
Try these slow-cooker fajitas over a bed of rice.
Perfection.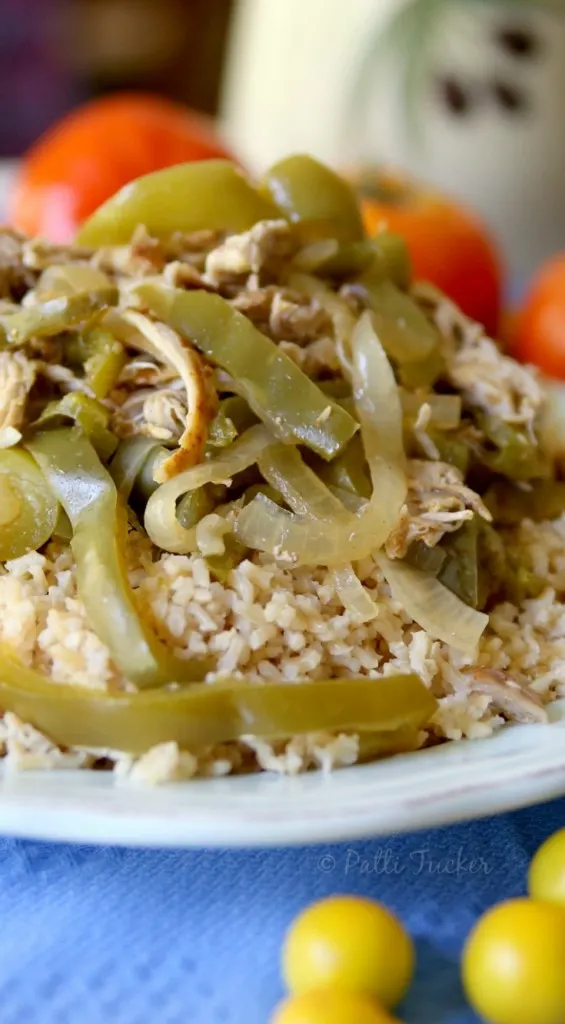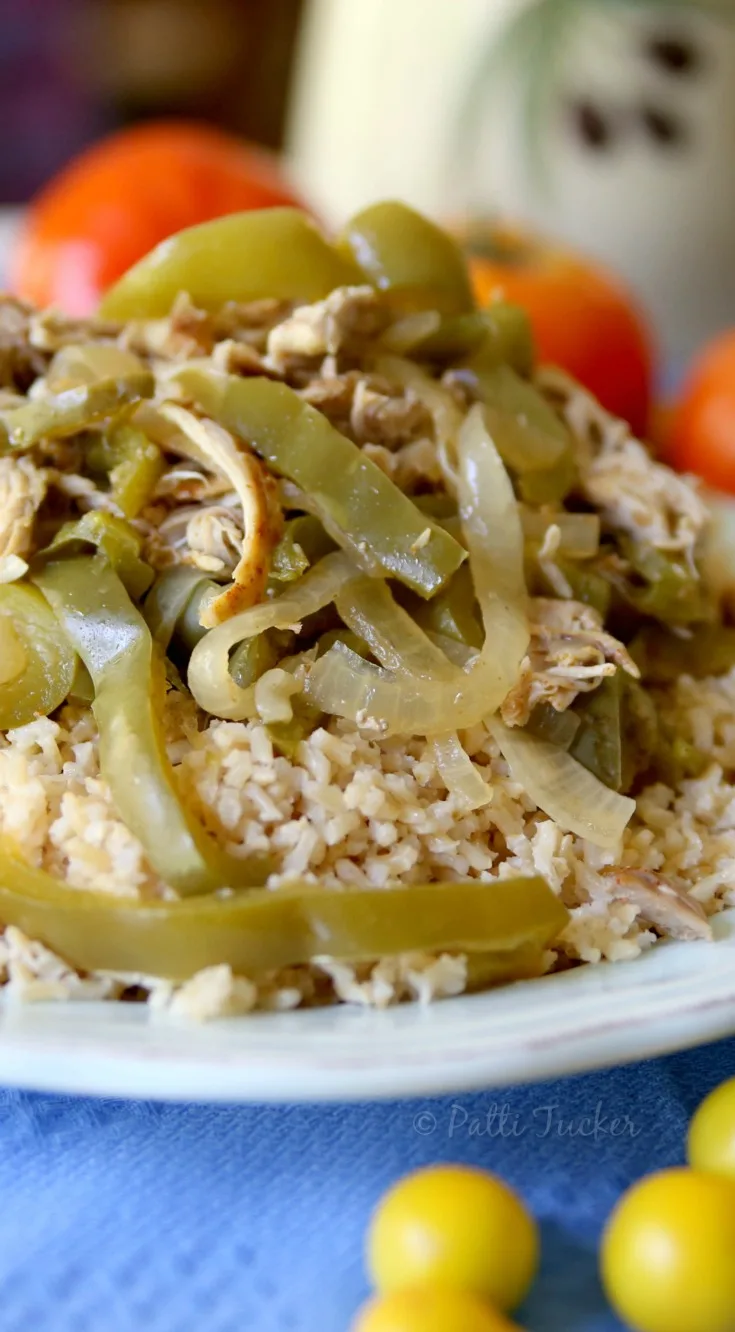 Yum!
I am a from-scratch meal maker. Yet, for this recipe I used a boil-in-the-bag rice (the horror!).
If you're pressed for time, use instant rice, or not- no judgement!
Make the slow cooker chicken portion (< click blue link for fajita recipe) early in the day, or the day before as you let the flavors marry, so the only component missing is the rice.
Reheating the chicken and veggies, while cooking the rice can be done in about 15 minutes.
Every season has it's dinner time-crunch, which is exactly why slow-cookers and time-saving food products were invented.
Summer is too danged hot to be futzing in the kitchen for hours.
Fall is filled with back to school activities and being on the go, go, GO!
Winter = HOLIDAY FRENZY.
Spring is synonymous with lighter, healthier, everythings.
For this recipe, instead of using tortillas, we're going to put everything on a bed of rice. You can opt for tortillas (Oh, Hey, Garry!), but if you're forgoing bread (why?! lol), then this would be an easy and filling option.
I told ya – super easy!
Who doesn't love easy-to-make chicken fajitas?
I used whole grain rice for this recipe, but you do you – use the rice you love.
You could even go fancy and make my Spanish Rice recipe.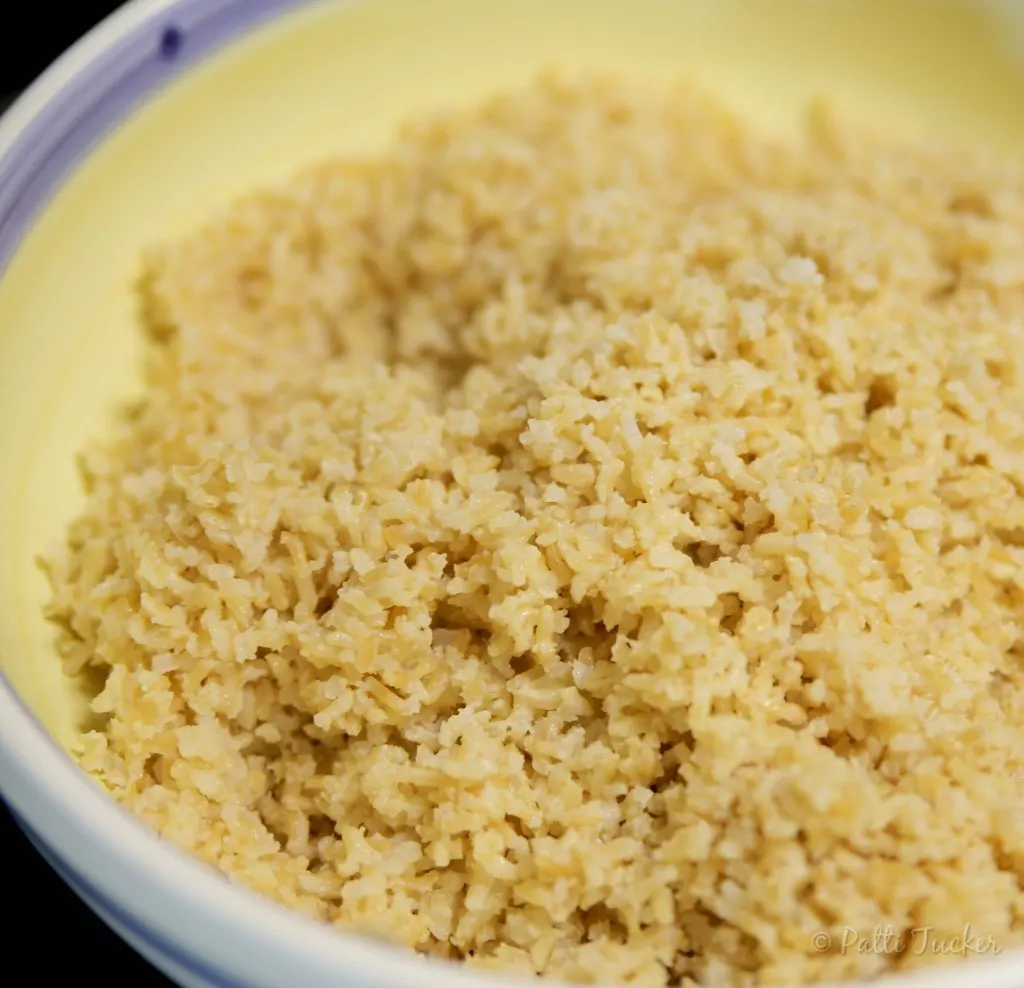 Plate your rice, then spoon the warm chicken fajitas with the onions and peppers over the rice.
BOOM! Easy fajitas!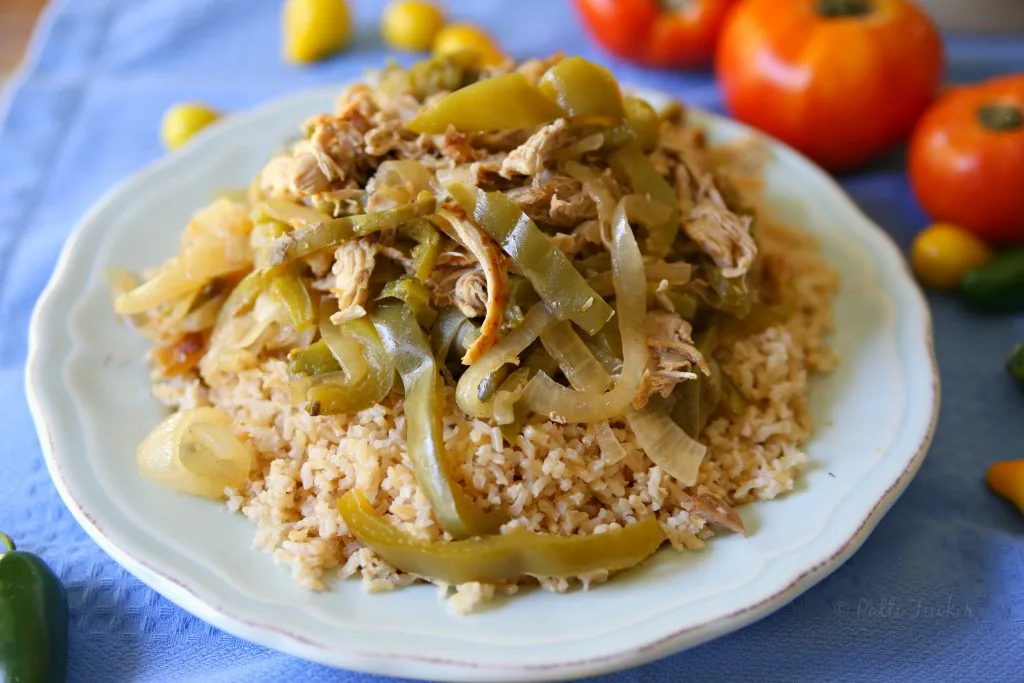 You could easily add a side of coleslaw or guacamole and you'd have the perfect meal. Of course, I'd also like an ice-cold cerveza (preferably of the Shiner family persuasion)!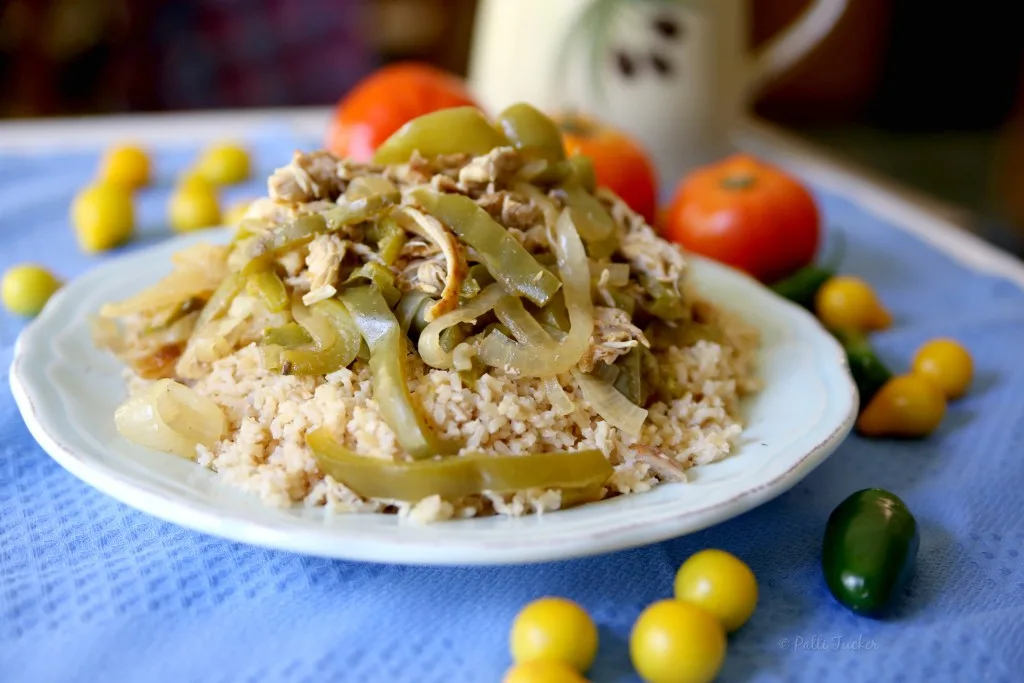 Go. Keep your kitchen cool! Enjoy!
If you're interested in having the Top 10 OMT! Recipes in one place (no searching!), click anywhere on the image below ▼