Little people, aka toddlers and ittie-bitties under five, are so hard to please, aren't they?
One minute they love something, the next minute they hate it.
YES! NOOO! YEEES! NOOOOOO!
It's exhausting.
Mac and cheese is a staple, for sure; one meal almost all of 'em love.
This mac and cheese is Sweet E (a little people himself) approved. It's his most requested dish at Choochie's house!
It's creamy, adjustable for discriminating little people palates (ranges from bland to BAM!), and makes enough to share with the bigger people in their lives.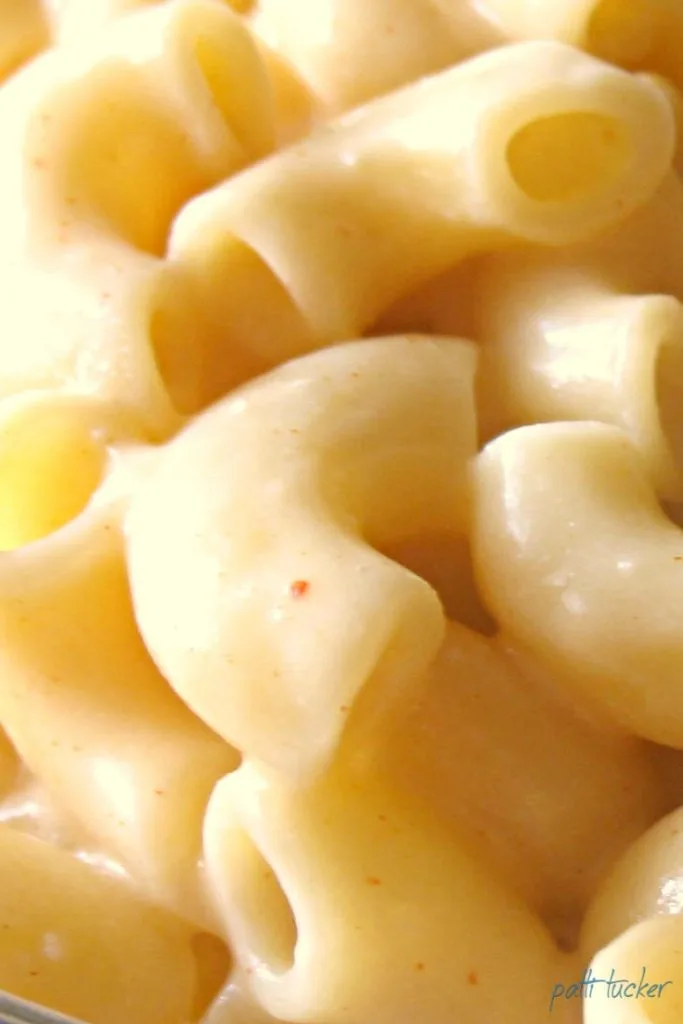 Let's get to it!
OMT! MAC~n~CHEESE
Ingredients:
Pasta:
4 cups cooked macaroni noodles
Cheese Sauce Ingredients:
4 tbsp butter
4 tbsp flour
3 cups milk
1 cup grated Monterrey Jack
1/2 – 1 cup grated mild cheddar (or Velveeta!)
1 tsp salt
1/2 tsp smoked paprika (secret ingredient)
1/2 tsp onion powder
1/2 tsp garlic powder
Instructions:
Pasta:
Boil those badboys until tender, 7-10 minutes, in enough water to cover noodles by two inches, while you're making the cheese sauce.
Drain thoroughly.
Cheese Sauce:
Melt butter in a saucepan over medium heat. Once butter is melted, whisk in the flour and continue to cook over medium heat.
Whisk for 5 minutes until light brown in color. (1)
Gradually whisk in the milk and bring to a boil, then turn heat down to medium low. (2)
Keep whisking until thickened. Watch carefully for burning on bottom of pan. If need be, turn to a lower heat.
Remove from heat and stir in grated cheese until melted. (tip: use the cheese of your little's palate. if they no likey cheddar – don't use it!)
Add seasonings to the cheese sauce.
Pour the cheese sauce over cooked macaroni. Stir to combine. (3)
Notes:
FOR NEWER COOKS:
(1) When making a roux (this is what melted butter and flour combo is called), I cook by nose, meaning I cook it until I can smell a sweet nutty scent. Once you make a roux a couple of times, you'll come to recognize the scent. Usually by the time you can smell it, the color is golden brown indicating it's cooked completely.
(2) When whisking milk into a roux, it helps to have the milk at least room temperature. You can do it with cold milk, but the mixture comes together easier with tepid or warmer milk.
When you start to pour your milk into the roux, start with about a third of the milk, then whisk to combine. Repeat until well combined.
(3) I know you'll be tempted to eat right out of the pan with a giant spoon, but get a bowl. Little eyes are upon you!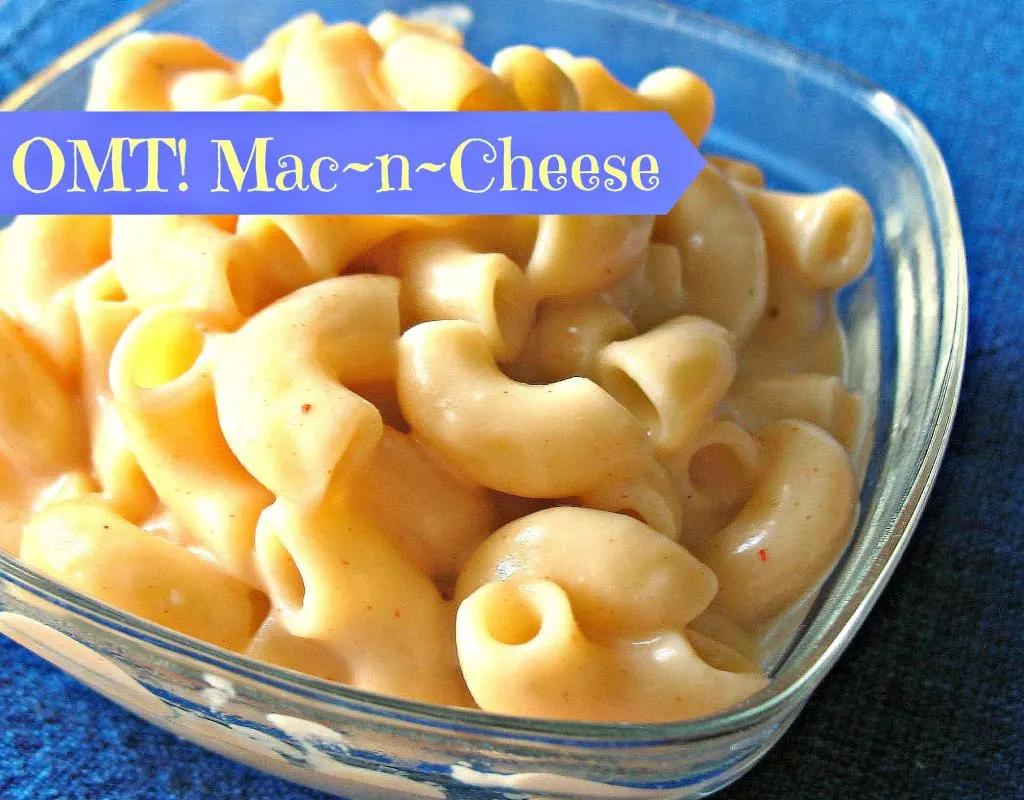 EAT!
The smoked paprika gives the dish a smoky pop of flavor that works well with the cheddar cheese.
The other thing you could do, if you can hold off from eating it at this point, is to throw the entire mixture into a buttered baking dish, top with bread crumbs and pop in a preheated 350° oven long enough to brown the crumbs.
Personally, I'd only do that if this dish was one of many, as in a family dinner. Otherwise I'm eating it pretty quickly after it's mixed.
If you're making this for picky kiddies, omit the seasonings except the tsp of salt and I think you'd be good to go.
Happy cooking!
Share this post with your favorite cooking-for-the-littles cook!