You should know, this broccoli casserole is not haute cuisine.
It's comfort food. Funeral food. Get the kids to eat their veggies food.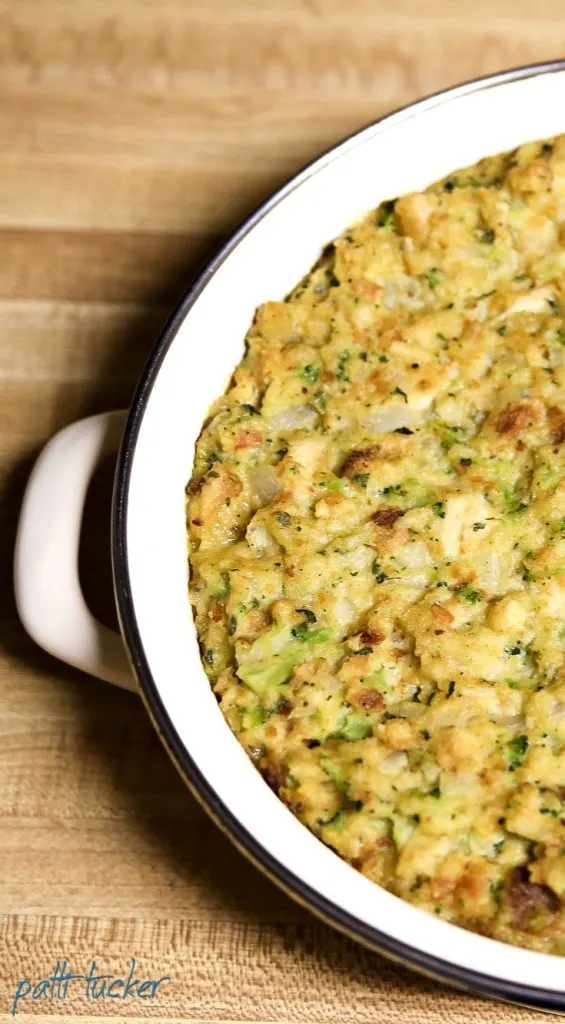 It's pretty delicious, too.
Back Story Of Guilty Pleasure Goodness:
When my grandmother passed, I watched her neighbor, a literal little old lady, walk up to the house with a covered dish in hand, then trip.
The misstep sent her and the broccoli casserole she was carrying, flying.
Luckily for us, she was okay, as was the casserole.
Upon opening the locked lid, while it appeared misshapen and unidentifiable, the tasty contents remained edible.
It was one of the most delicious things I ate in my sorrowful grief and it has always brought me comfort when feeling low.
After I ate more than my fair share of her carby-soothing creation, I asked if she would please give me the recipe.
She happily agreed.
Before I share this recipe, let me say that while I can't bring myself to make this often, because I prefer food closer to it's natural form, I unashamedly tell you that I will scarf the contents of any pan I find this in.
Broccoli Casserole
Ingredients:
1 medium onion, chopped fine
3 tbsp butter, melted
2 6ox boxes of stuffing mix
1 12 oz bag of frozen chopped broccoli
2 cans Cream of Chicken soup (undiluted)
Instructions:
Steam broccoli, cool, then finely chop.
Saute chopped onion in olive oil, then add to broccoli.
Cook stuffing according to direction, then add 2 cans of soup and melted butter.
Add onion and broccoli. Stir well.
Butter 2 1/2 quart casserole pan and pour in mixture.
Bake at 350° for 35 minutes.
Optional: add cooked bite-sized chicken pieces to the mixture before cooking. I have added 10 chicken nuggets, roughly chopped after cooked, to the mixture and it was delish.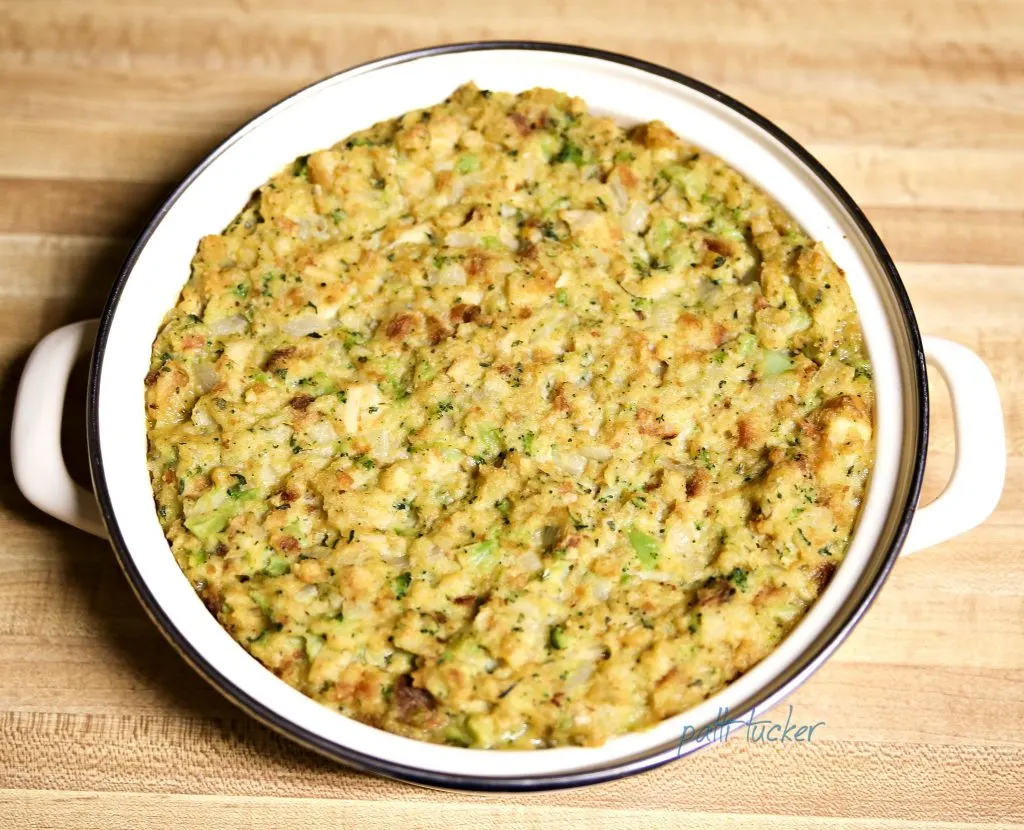 When you need a bit of comfort or when you need to comfort someone else, this should do the trick.