After Boy was born, my sweet M-I-L ceremoniously handed me a folded and well-worn page torn from a women's magazine. When I unfolded it, there was an image of a child's birthday cake in the shape of an elephant. She told me that she had made the elephant cake for Husband almost from the time he was born, until the family -probably out of sheer embarrassment – told her he was too old for such a childlike creation (I seriously think he was in his very late teens or early 20s when this happened. My M-I-L is a sappy-for-all-things-kid-fun momma, just like me).
As I held the delicate page, I knew what was implied in the passing: she was hoping I would continue the delightful tradition with our own son, and I did. To this day, if Boy or Husband requests an Elephant Cake for their birthday, this is what they get (with the correct age, of course):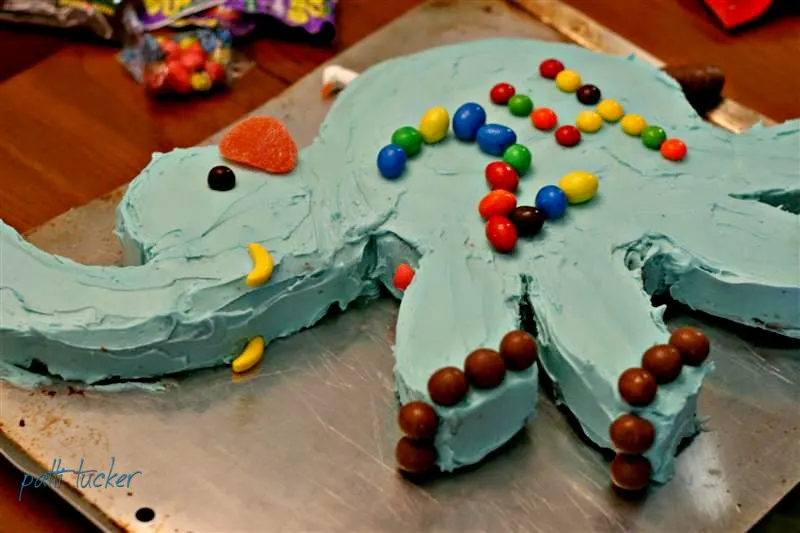 To be completely honest, this cake was the most elegantly decorated of all the Elephant Cake's ever. Once the frosting was in place, Girl and Boy tackled the crafting of this delicious awesomeness.
Ready to delight a kiddo of your own? Let's get to it.
Cake: Any recipe will do as long as you get two 8 or 9-inch cake layers.
Frosting: Any frosting will do (even canned, if you must), as will any color.
Pictorial Instructions (forgive the quality of pics, as these were taken before the idea of putting them in a post)
#1: Bake a two-layer cake, then cool completely. Wrap each layer in freezer wrap and freeze fully to make the cake easier to handle and frost.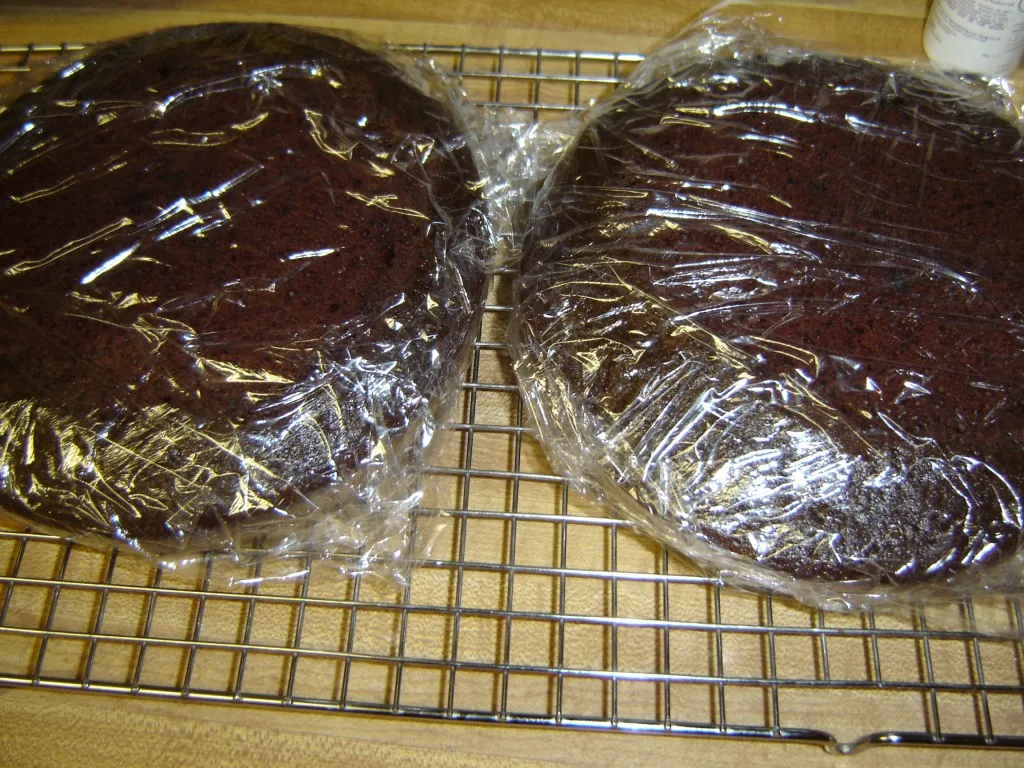 #2: Take one cake layer and cut out an inner circle to serve as the elephant's head. Cut the rest into 5 pieces: 4 equal pieces to be used as legs and one longer piece for trunk.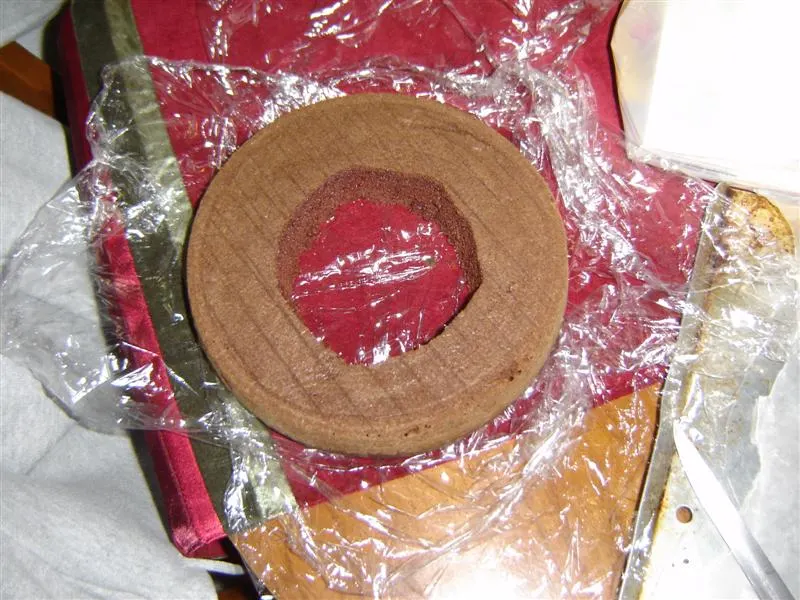 #3: Line a large flat-edged cookie sheet (or where you plan to construct and frost cake) with strips of wax paper and lay down the uncut cake layer and the cut-out piece for the head.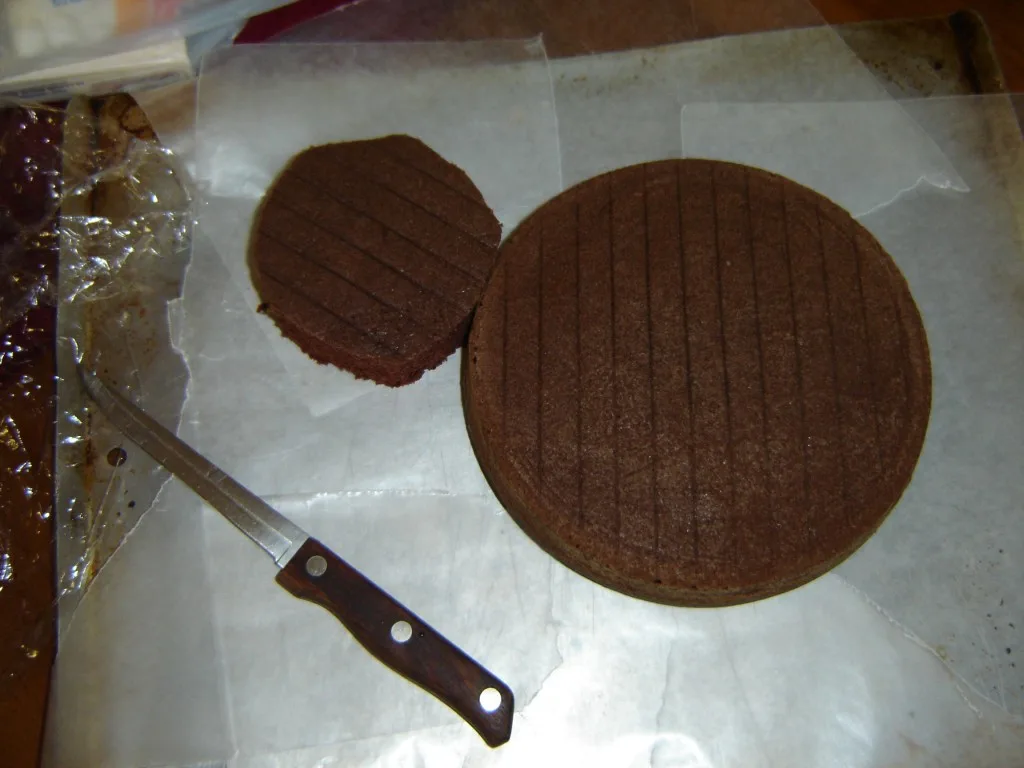 #4: Arrange all the pieces where you'd like to have them. This will serve as a visual for your cake as you frost each piece.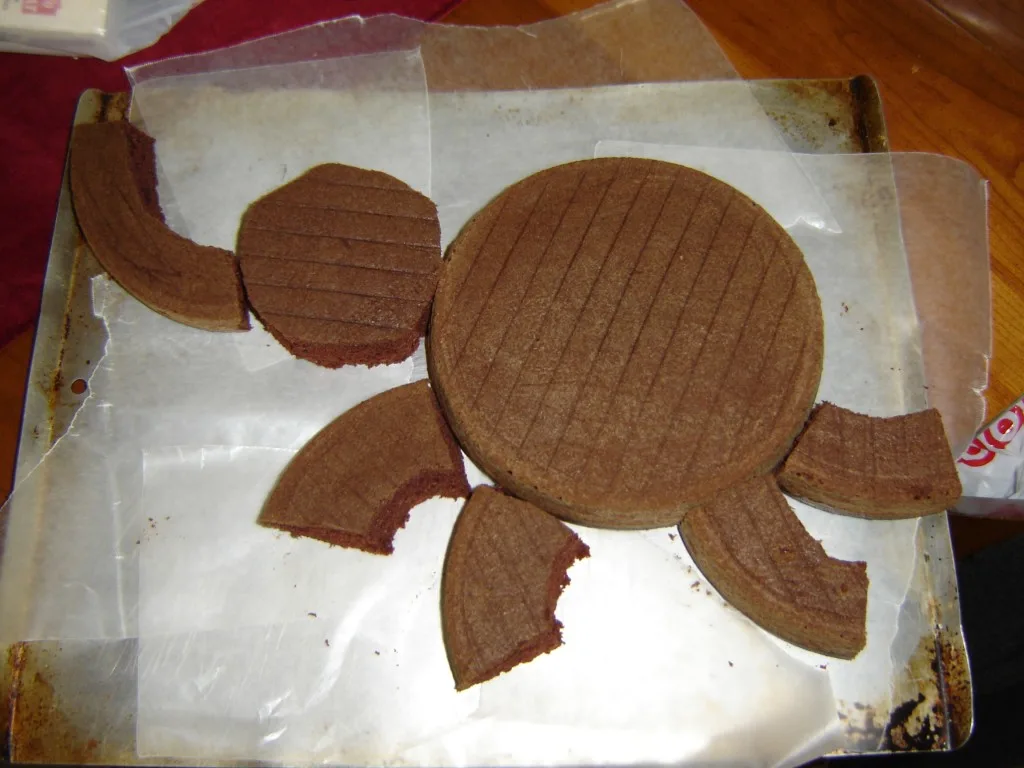 #5: Remove the trunk/leg pieces, remembering where you want them to go, and frost the body with a thin crumb-coat. Frost each leg/trunk, reassembling as each piece gets a light crumb-coat.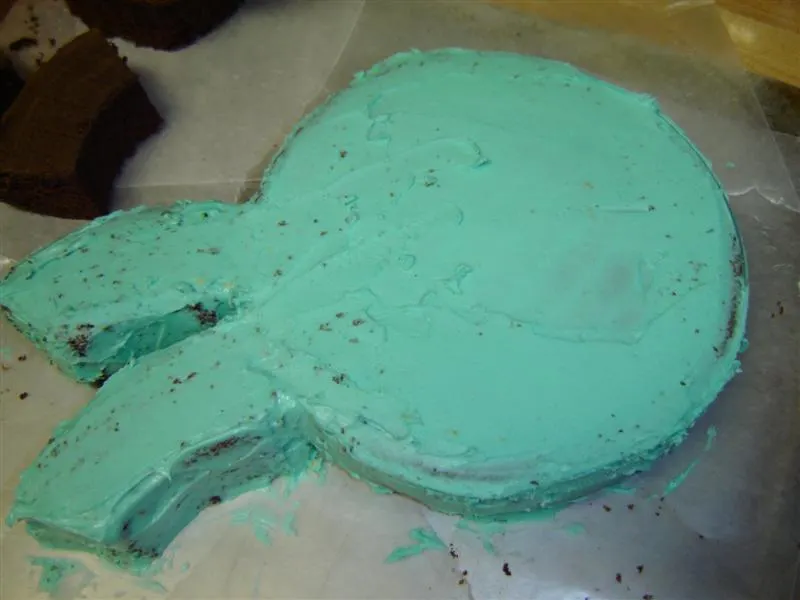 #6: Fill in the gaps between legs and body with frosting, also with trunk. Your crumb-coat is complete. Place in fridge for 10-15 minutes to set the frosting.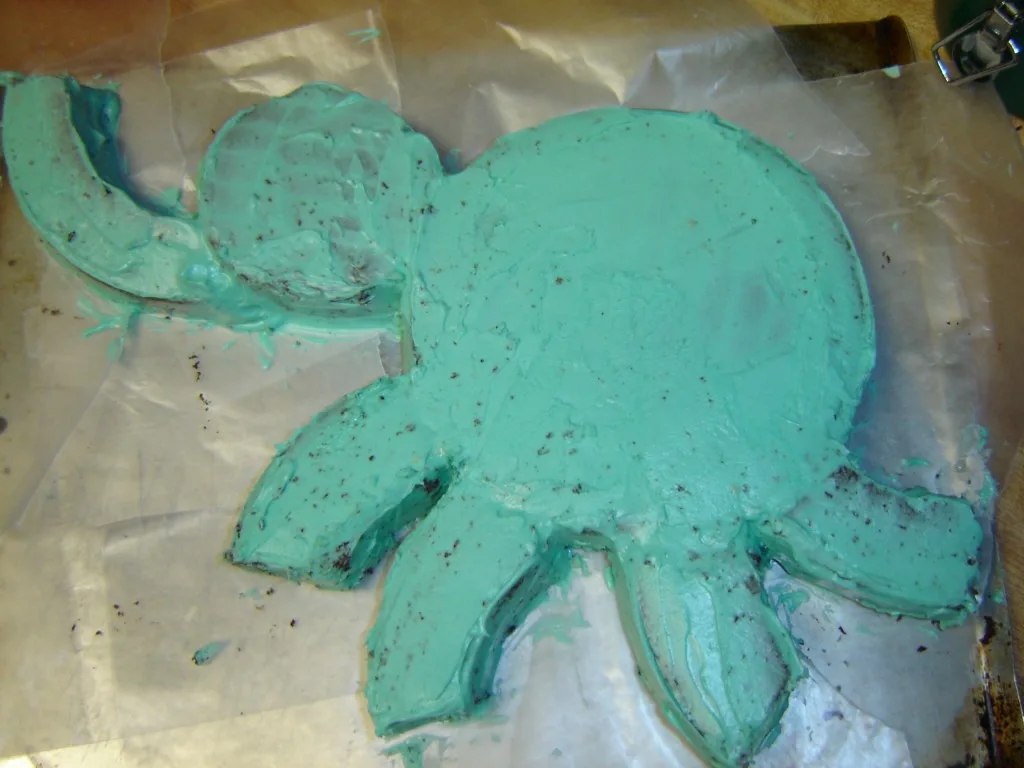 #7: After the cake's crumb-coat is set, apply the final frosting layer to the entire cake. Looky: no crumbs! When you are satisfied with the final frosting, gently pull out the waxed paper from beneath the cake to leave a clean surface around your masterpiece.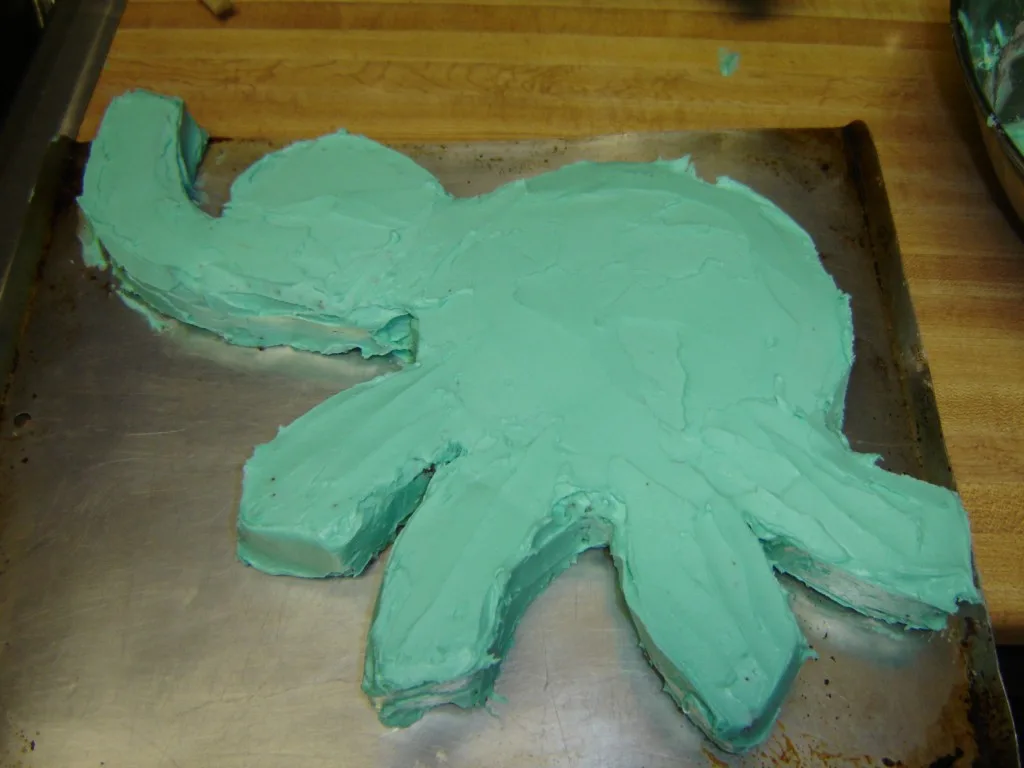 #8: Time to let the kiddos decorate the cake! Make sure you have lots of different shapes and sizes of candies for any elephanty need. FYI: The candy-shopping spree beforehand was always much anticipated and discussed. I think that may have contributed to this cake's popularity in our house, because the birthday boy got first dibs on any leftover candy!
When Boy was an itty-bitty he needed some help in deciding what went where, but at 24, he and Girl had it covered.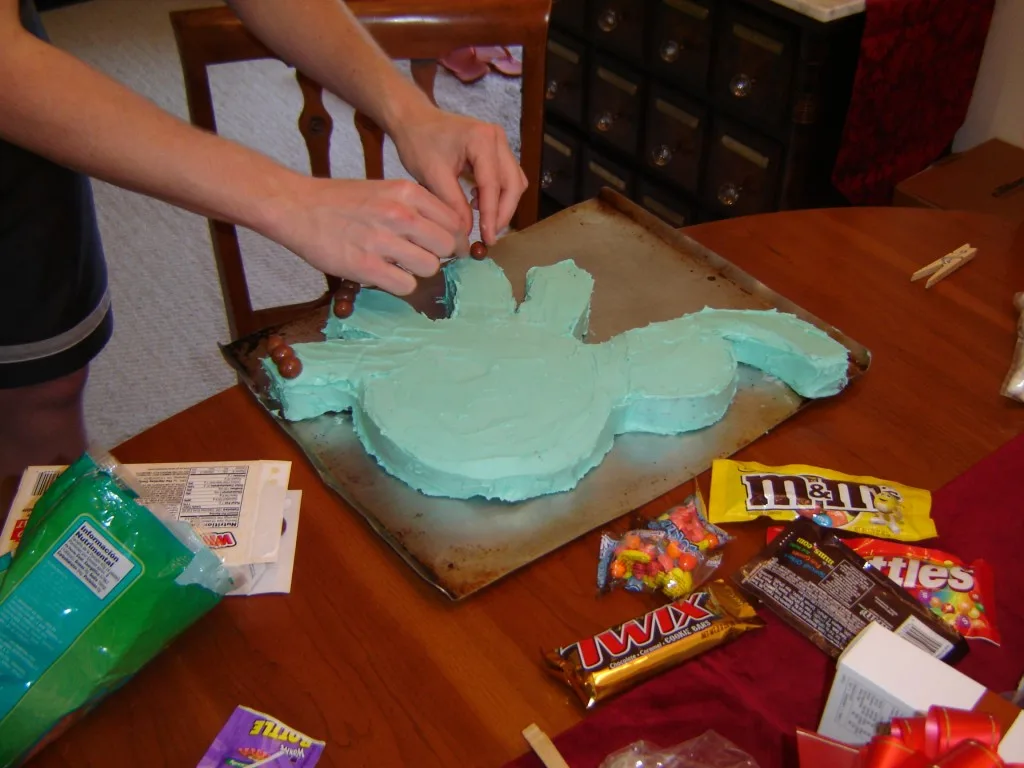 Bonus #8, 9 and 10: Girl fashioning an Elephant Cake first: A tiny bird hitching a ride: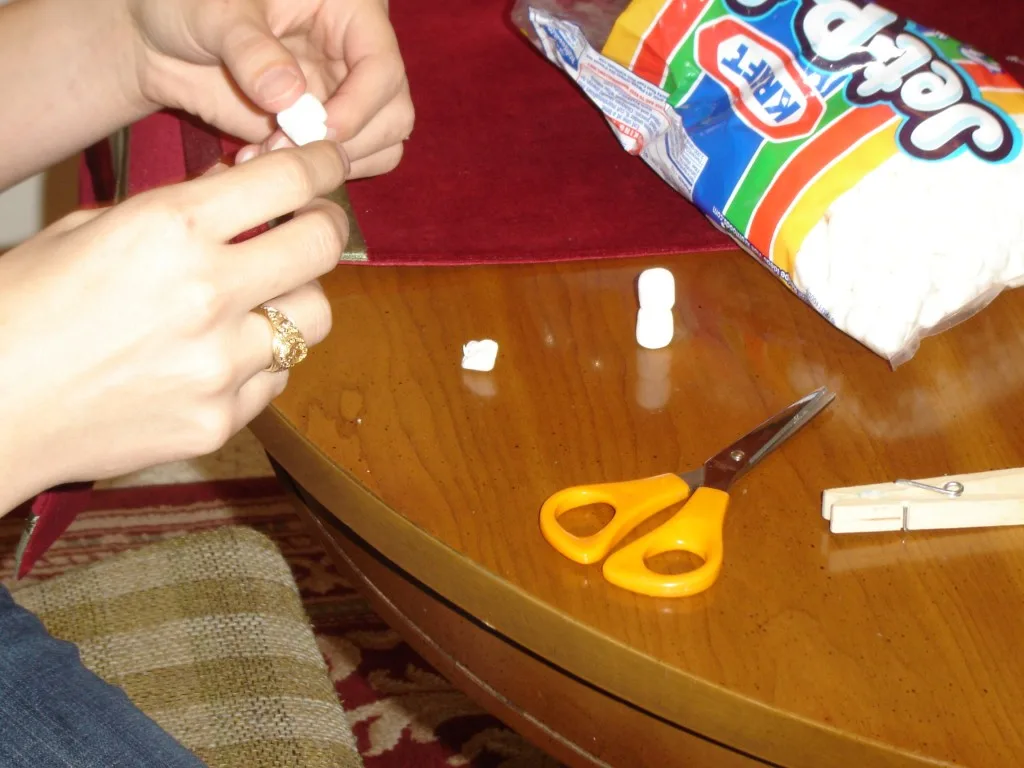 More bird creating (her crafting skillz are waaaay above mine):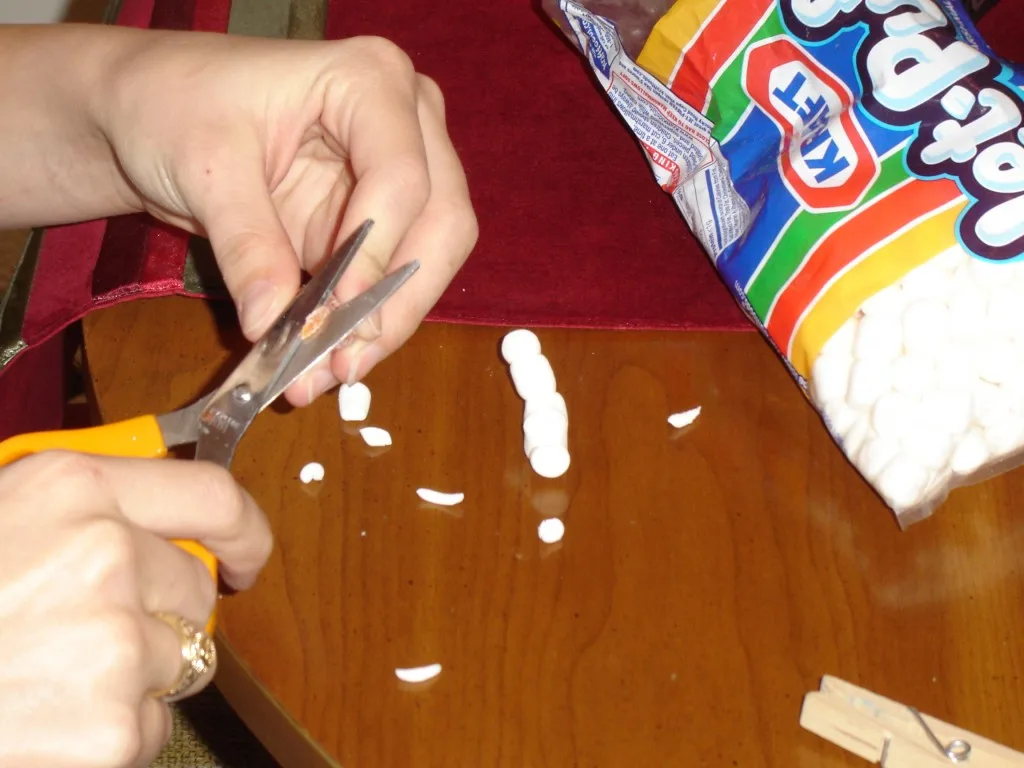 Bird!: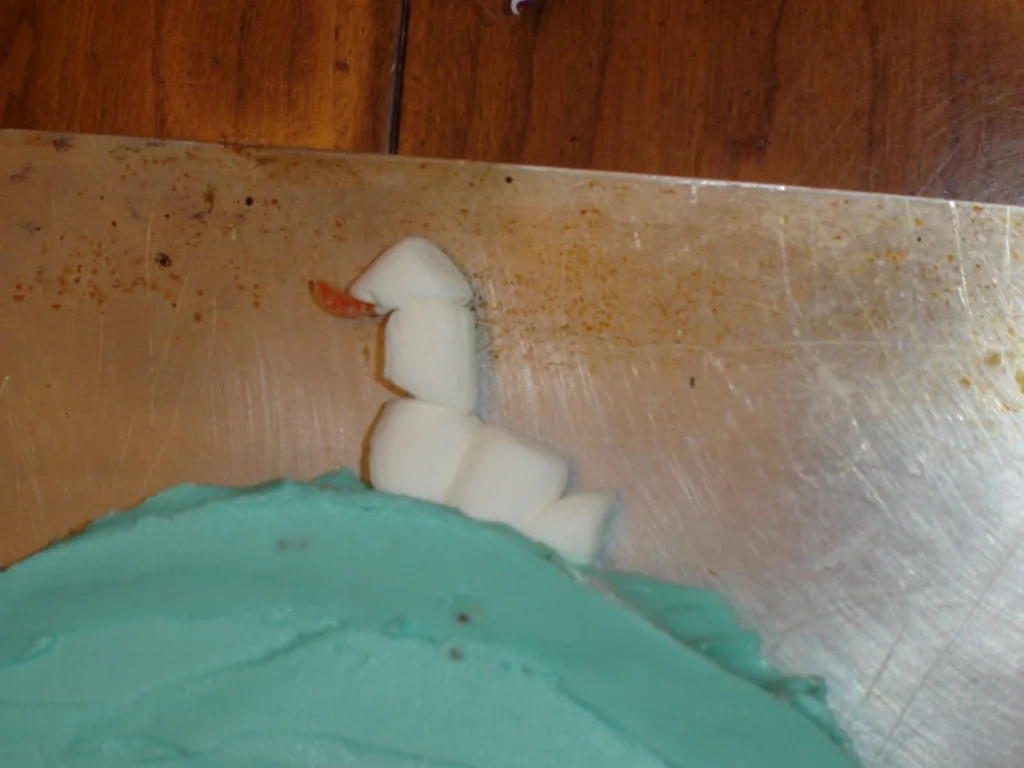 Final product: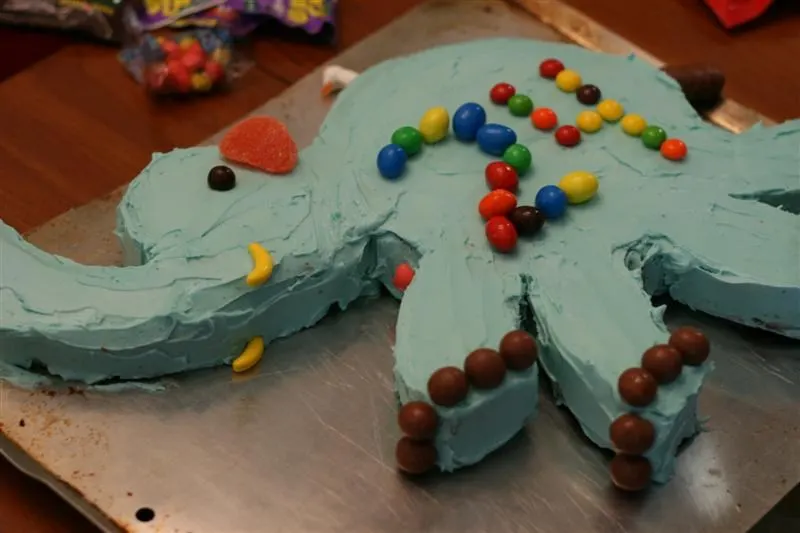 I have so many pictures of so many Elephant Cakes over the years. I'll always be grateful to my M-I-L and her generosity of passing down this wacky and wonderful cake. It's given us years of joy and I can't wait to make one for Sweet E (or…..maybe his folks will!).
Happy Baking!