Mrs. Tucker loves a good muffin, don't you? When I was first married, and a beginning cook/baker, I made these Coffee Cake Muffins for special occasions, like birthdays and Christmas morning. Anyone who was lucky enough to be a recipient, raved.
They've been on my mind, so I decided to find the recipe and make them again, to see if they've stood the test of time.
Oh, momma. They have.
Can you smell the cinnamon goodness: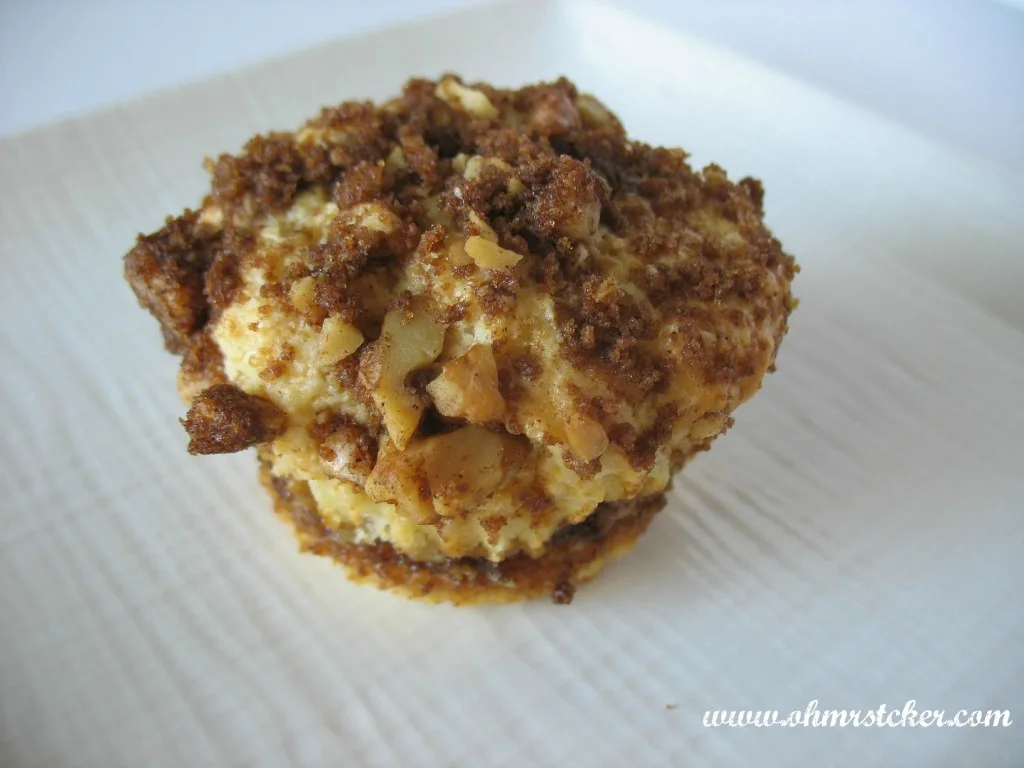 The delicious middle: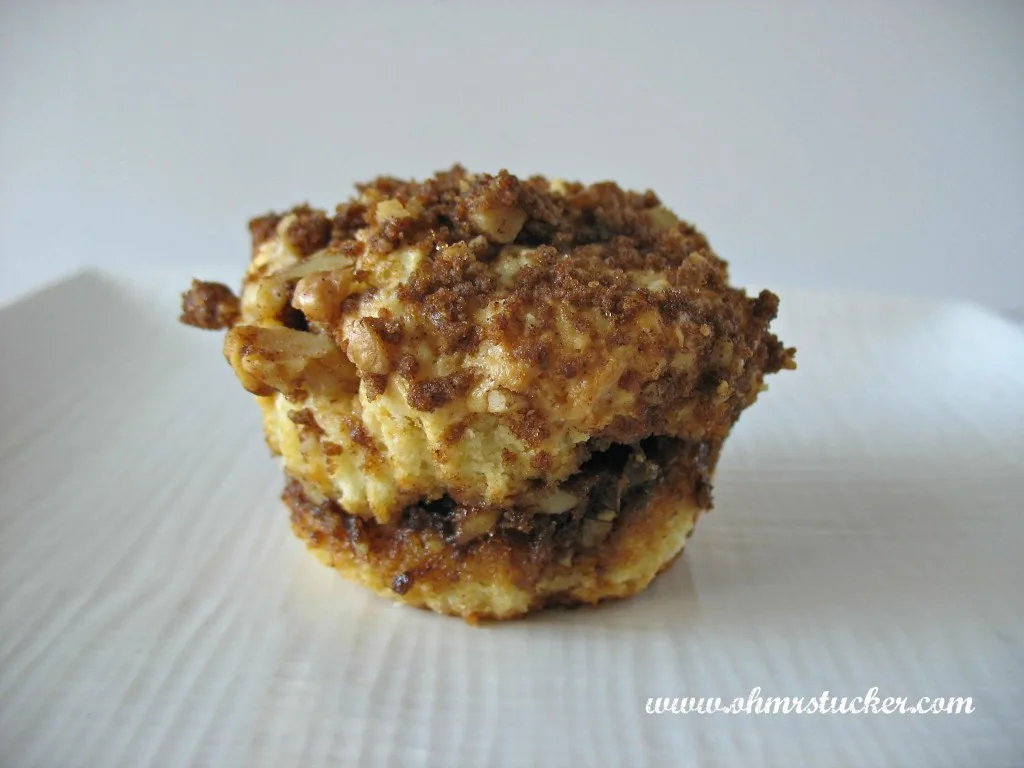 Light and fluffy inside: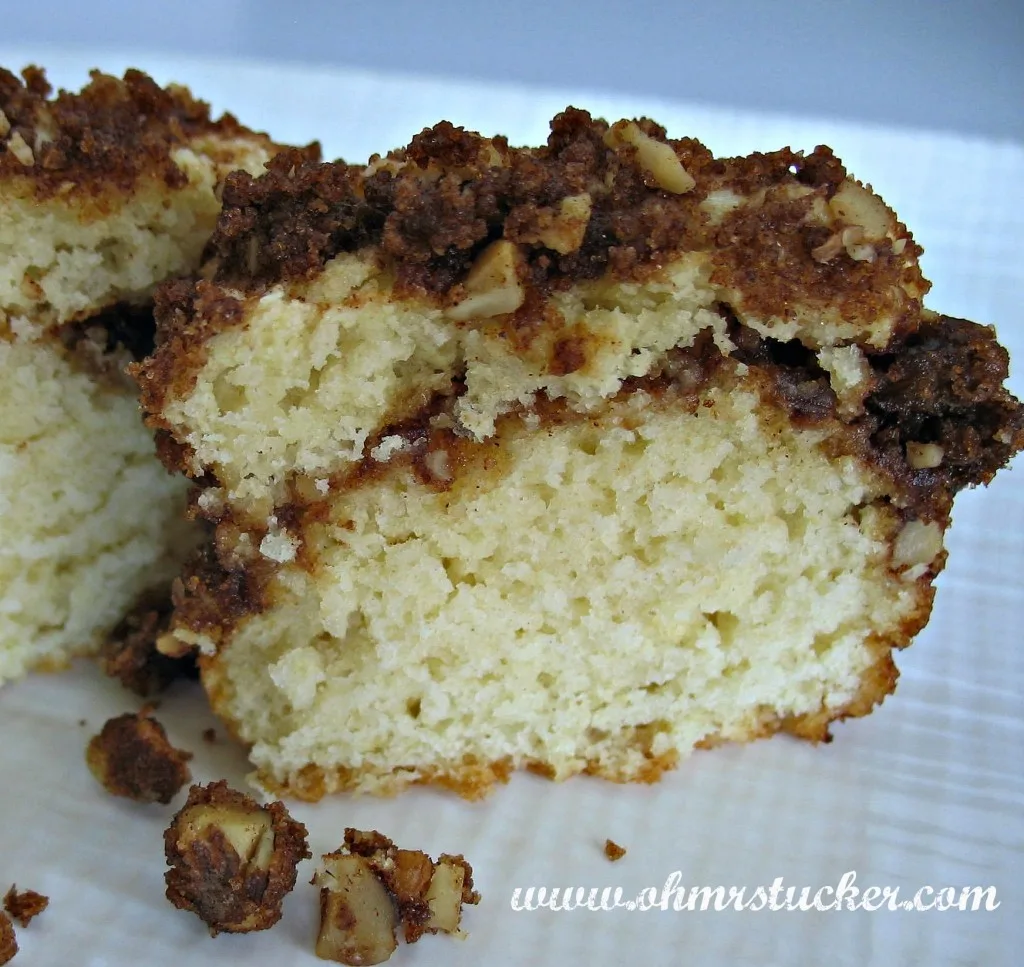 Ingredients
1/2 cup brown sugar
1/2 cup chopped nuts
2 tbsp. flour
2 tsp. cinnamon
2 tbsp. melted butter
1 1/2 cups sifted flour
1/2 cup sugar
2 tsp. baking powder
1/2 tsp. salt
1/4 cup shortening
1 egg, beaten
1/2 cup half-and-half
Instructions
Nut Mixture

Combine brown sugar, nuts, flour, cinnamon and melted butter. Set aside.

Muffin Batter

Combine dry ingredients in a bowl.
Cut in shortening.
Combine egg and milk, then add to flour mixture.
Stir just until moistened.
In greased muffin tins, spoon small amount of batter, add a spoonful of nut mixture, add more batter, then top with nut mixture. Once finished, muffin tins should be 2/3rds full.
Bake @ 375° for 20 minutes.
Notes
~ You can substitute milk for half-and-half.
~ Makes 10 large muffins.
~ Best served warm
https://ohmrstucker.com/coffee-cake-muffins/
Do you know a newbie baker who's not sure of their mad cooking skills yet? Pass these along. Easy to make + taste bonanza = lots of payoff for their baking efforts.
Happy baking!