Muffins with donut glaze seems impossibly decadent, but double-dip those beauties and folks will want to marry you, kids will clean their rooms without nagging and grandkids will think you made them candy for breakfast. Oh, my.
I present Blueberry Muffins, double-dipped with donut glaze.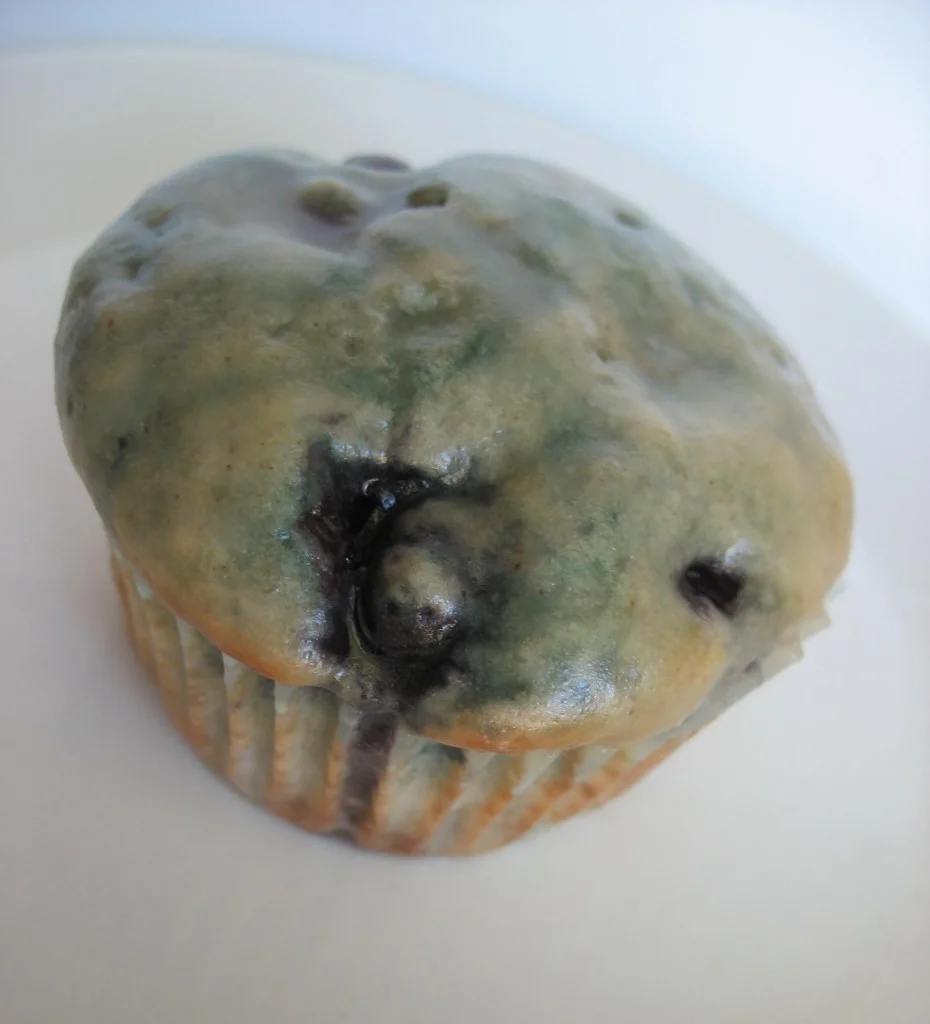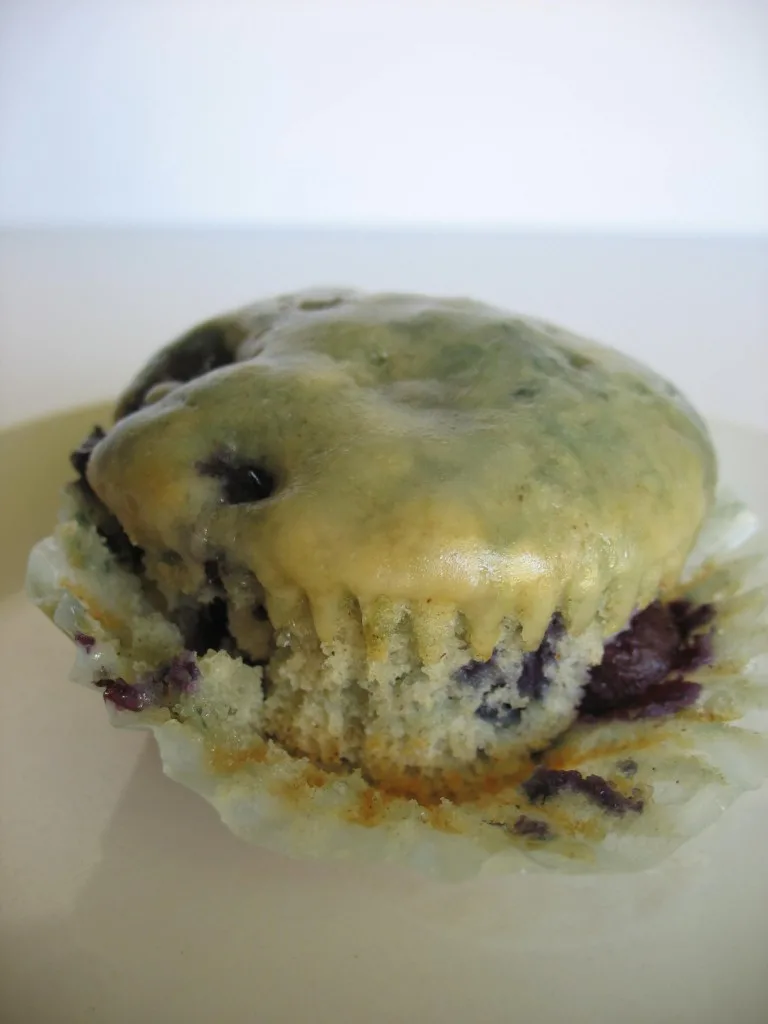 The glaze is thin and subtle, but it packs a flavor punch. I substituted coconut oil for the butter and the fruit flavor-combo was addicting. (I included the original glaze recipe made with butter in the notes of the recipe box should you prefer it, because let's face it, glaze made with buttah is fabulous!)
Blueberry Muffins with Double-D Donut Glaze
Ingredients
2 cups all-purpose flour
1 tbsp. baking powder
½ tsp. salt
1/2-1 tsp. ground Siagon Cinnamon (optional)
2 large eggs
1 cup milk
2/3 cup sugar
6 tbsp. coconut oil or butter
1 tsp. vanilla
1 1/2 cups frozen or fresh blueberries

Glaze

6 tbsp coconut oil
2 cups powdered sugar
2 tsp vanilla
3 tbsp hot water
Instructions
In a large bowl, whisk together the flour, baking powder, salt, and cinnamon (if using). In another bowl, whisk together the eggs, milk or cream, sugar, butter or oil, and vanilla.
Add the dry ingredients to the wet ingredients and mix together with a few light strokes, just until the dry ingredients are moistened. Do not overmix; the batter should not be smooth. Fold in blueberries.
Bake until a toothpick inserted in 1 or 2 of the muffins comes out clean, about 12 to 18 minutes depending on how big the muffins are. Cool for 2 to 3 minutes before removing from the pan.
Glaze
Whisk all ingredients together and dip cooled muffins, completely covering tops. Let glaze set for a few minutes, then dip once more.
Notes
Butter Donut Glaze: 6 tbsp melted and cooled butter, 2 cups powdered sugar, 2 tsp vanilla, and 4 tbsp hot water.
Proceed with instructions above.
https://ohmrstucker.com/blueberry-muffins-with-double-d-donut-glaze/
Happy Baking!