OMT loves her some DIY projects, y'all. Bonus points goes to the projects that anyone can do without the fear of losing a finger!
~ A gentle reminder: OMT! uses Amazon referral links. When you do your shopping through the Amazon links on this page, you support the blog at no cost to yourself. It's much appreciated!~
To date, my favs have been the easy cedar garden bed and the outdoor patio curtains (TAKE THAT CLETUS!), not to mention our DIY outdoor fire pit, where we have enjoyed many an adult beverage after a long week.
DIY, bitches!
Sorry. Got a little carried away.
My latest easy DIY involves the pesky concrete cracks that happen over time on your porches, patios or driveways.
These cracks can be most notable after an extremely cold and wet winter or brutally dry summer. The extreme temps cause the ground to contract and expand. Anything resting on the ground (concrete slabs of any kind), follow suit of movement. Add water to the mix, which can be surprisingly destructive, and you've got you concrete cracks that need attention.
Sure, you can ignore them, at your own peril and the peril of your concrete. Small cracks left unattended can become large fissures that need costly attention.
Attack the cracks while they're small. ATTACK THE CRACK! Or, something like that.
Here's the wonderful product I use on small concrete cracks: Quikrete Concrete Crack Seal
(source: Amazon)
Product Description:
A uniformly blended latex emulsion, specially designed to adhere to all concrete surfaces. Fill cracks in sidewalks, walkways, steps, patios, driveways, etc. No mixing is required, just pour directly from the bottle. Blends in with the natural gray color of concrete. Quart bottle.
The Good
* The product is easy to work with and can be smoothed with fingers into harder to reach cracks.
* While the product is best used on level surfaces, I have used in on a slope and it has stayed put while drying.
* Self-leveling if used on a level surface.
* Dries to a concrete color, so it blends in with existing concrete.
The Not So Good
* May need a second going over if applied in very warm weather. I think this is due to quick drying and over-shinkage (is that even a word?!).
* Not as long lasting as I'd like on some surfaces.
* Nozzle can become clogged, but is easily cleared with a poke from a nail.
I have used several products to fill in small cracks and this product is the best thing I've found so far, other than using mixed concrete itself. Obviously, the ease of use with this product comes into play. Hmmm, mix a bucket of concrete or squirt some Quikrete out of a bottle?
TO THE BOTTLE!
Again, this is for small cracks.
I basically clean out the crack of debris with a small stiff-bristle brush, then pour this into the crack and let dry. I like to smooth the crack with my finger, but you can simply pour and go.
This crack was smoothed with mah busy body finger: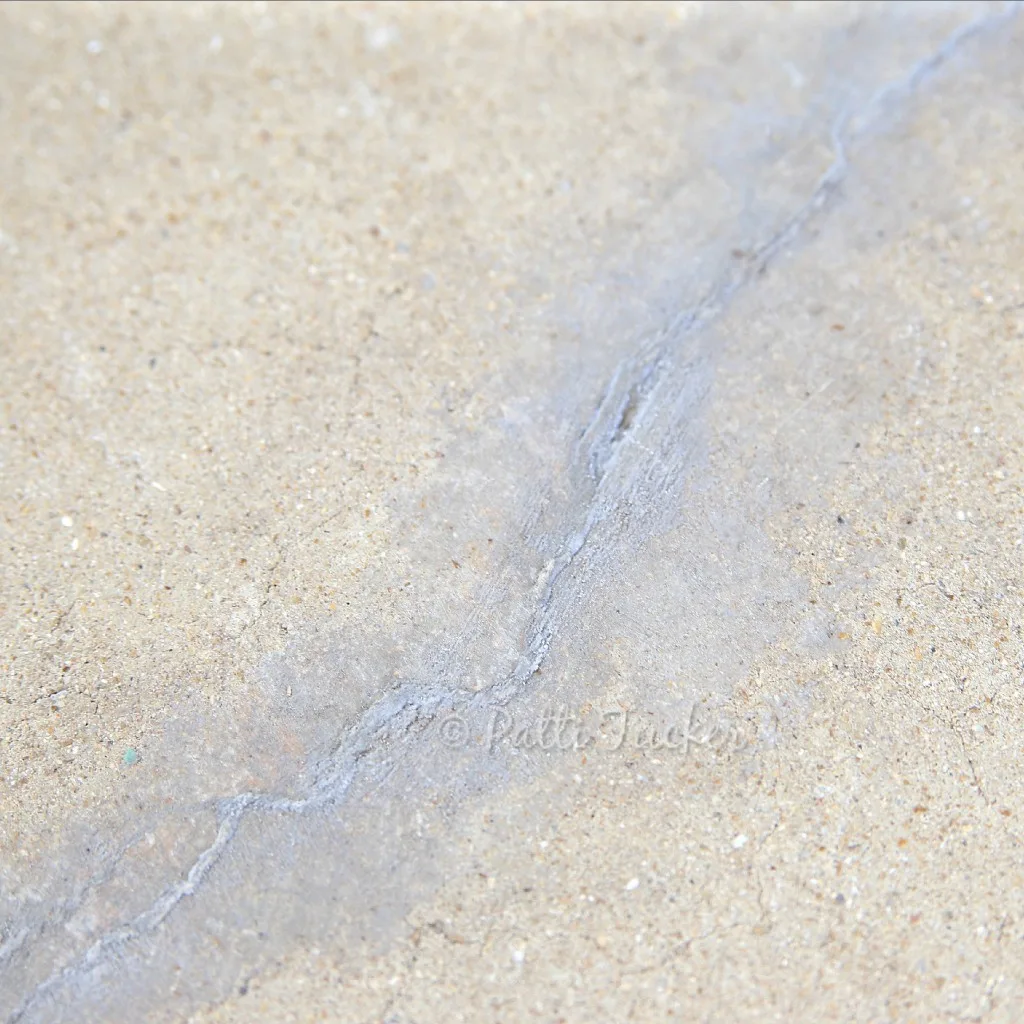 As you can see, some of the filling isn't level. Doesn't bother me at all. The fact that the crack is filled against letting in any water is what I'm after for this one. Mission accomplished.
This crack wasn't smoothed and was actually overfilled, but with the same objective was accomplished: no water can get in and do any damage.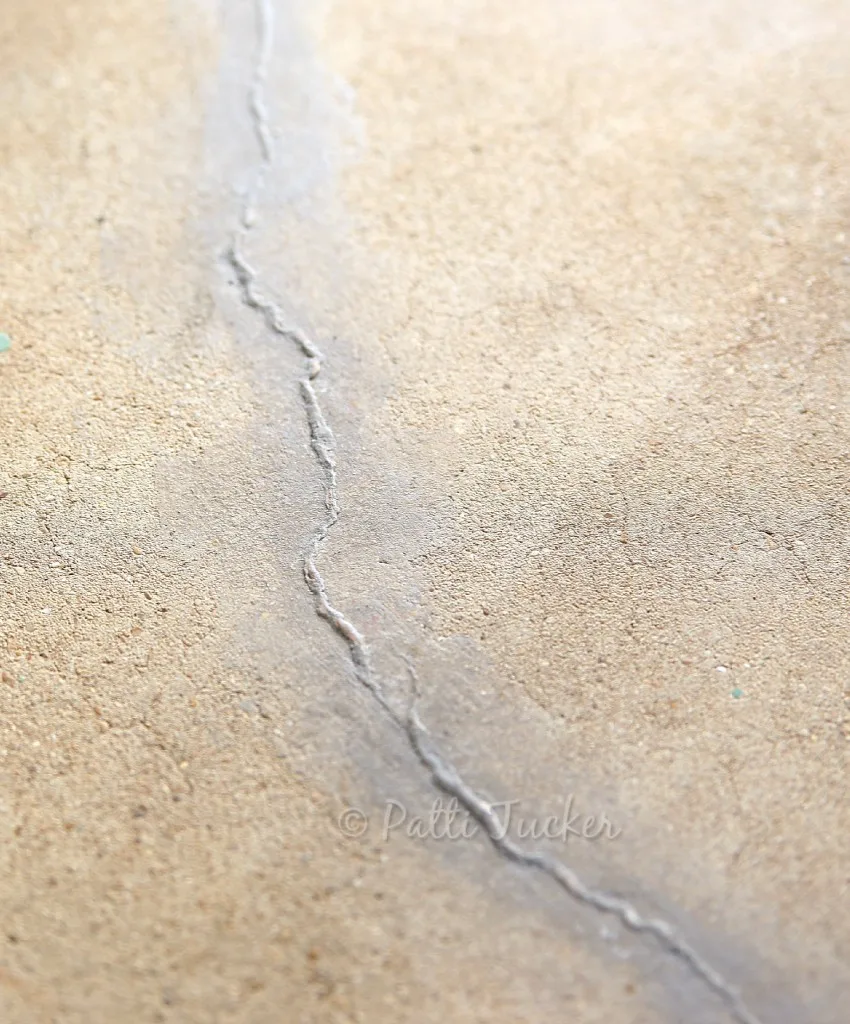 If aesthetics are important to where your crack is located (~snort~) then by all means, take a bit more care in filling said crack.
This product is easy to use and effective. I keep a bottle handy year-round, so small crack projects don't become big crack projects.
Happy DIYing, Y'all!