Have you ever tried riced cauliflower?
Do you know how to rice cauliflower?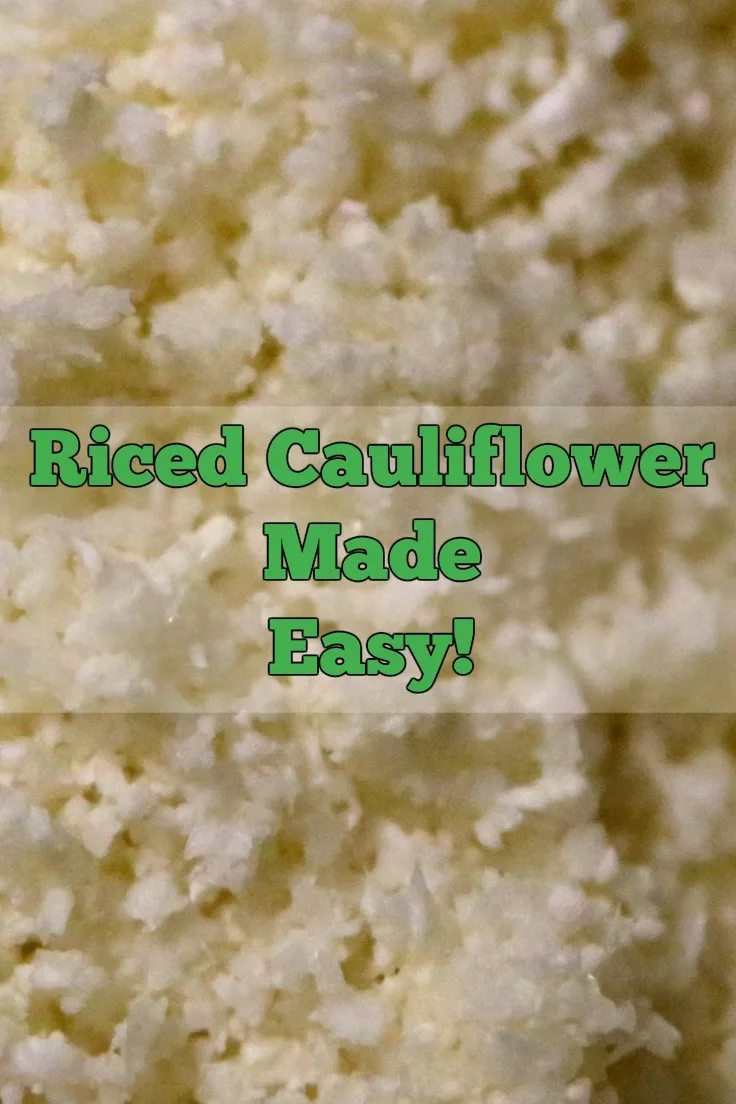 Up until recently, I hadn't, nor knew how.
Of course, I decided to take the plunge and rice me some cauliflower, then come here and jibber-jabber all about it!
Start by buying a firm full head of the white veggie, with no brown or soft yellow spots on the surface.
Wash it (some folks soak it in vinegar water for 15-minutes to make sure all the bugs get the heck out and to wash off any remaining pesticide residue), then cut off florets and place in a food processor, like this: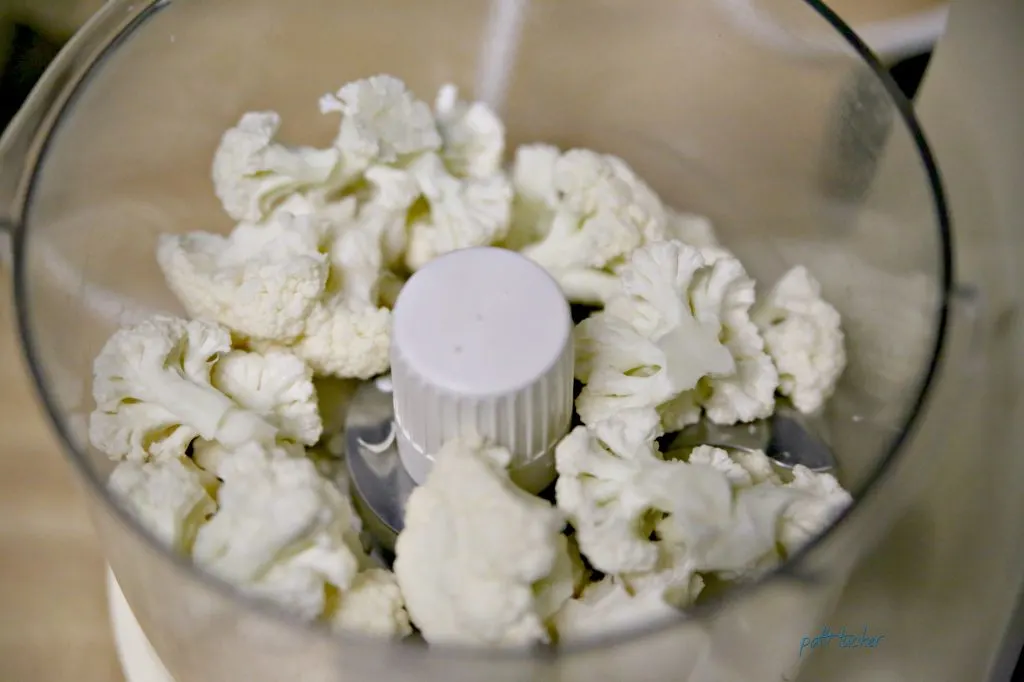 Beautiful veggie, that cauliflower.
The next step is crucial, yet so stinkin' easy: pulse the processor for a few seconds at a time, until the cauliflower resembles rice.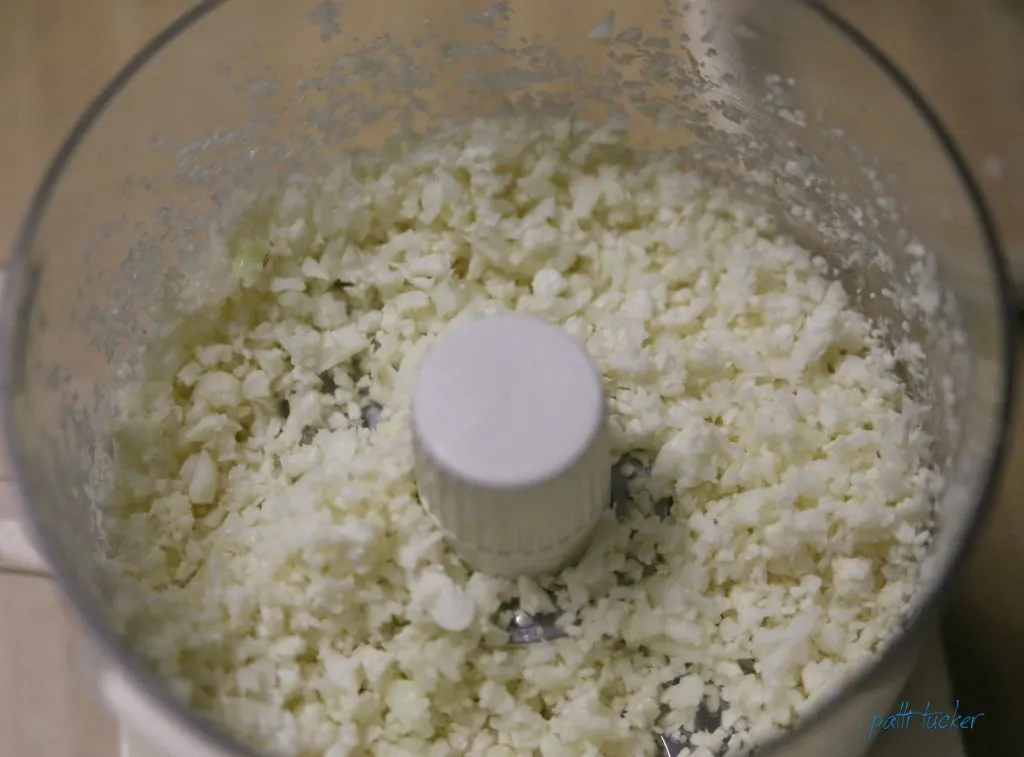 Viola!
Now it's ready for any number of new-fangled recipes using the riced cauliflower as, um, rice!
The best part of ricing cauliflower is that when you use it instead of rice, it's PACKED with nutrients AND tends to take on the taste of the stuff you mix with it.
Cauliflower Nutrition Facts:
Serving Size: 3.5 ounces (100 grams), raw
Calories: 25
Calories from Fat: 1
Total Fat: 0 g
Saturated Fat: 0 g
Trans Fat: 0 g
Cholesterol: 0 mg
Sodium: 30 mg
Total Carbohydrates: 5 g
Dietary Fiber: 3 g
Sugar: 2 g
Protein 2 g
Vitamin A: 0%
Vitamin C: 77%
Calcium: 2%
Iron: 2%
It's a danged power house, y'all! Look at that Vit C! Did you know cauliflower was so high in Vit C?
DID YA?!
Cauliflower also contains important phytonutrients, such as indole-3-carbinol and sulforaphane, that are thought to help prevent prostate, ovarian, and cervical cancers.
Basically, eat your veggies = covering your health bases.
Now that you know how easy it is to rice cauliflower, get thee to Pinterest to find a delish recipe to try using your newly riced veggie.
Happy Ricing!
Please share this post! OMT! thanks ya!