I'm always…ALWAYS!…on the hunt for a new brownie recipe; they are a family favorite.
While flipping through my recipe file, I found an old recipe card that had nothing on it except this brownie recipe. There was no attribution. No historic notes. No chocolate smudges. Nothing. I knew by looking at the recipe that I had never made them before, so I figured now was as good a time as any to try them.
To say they were a HUGE success is downplaying how deliciously fudgy they were and how fast they disappeared.
SUCCESS!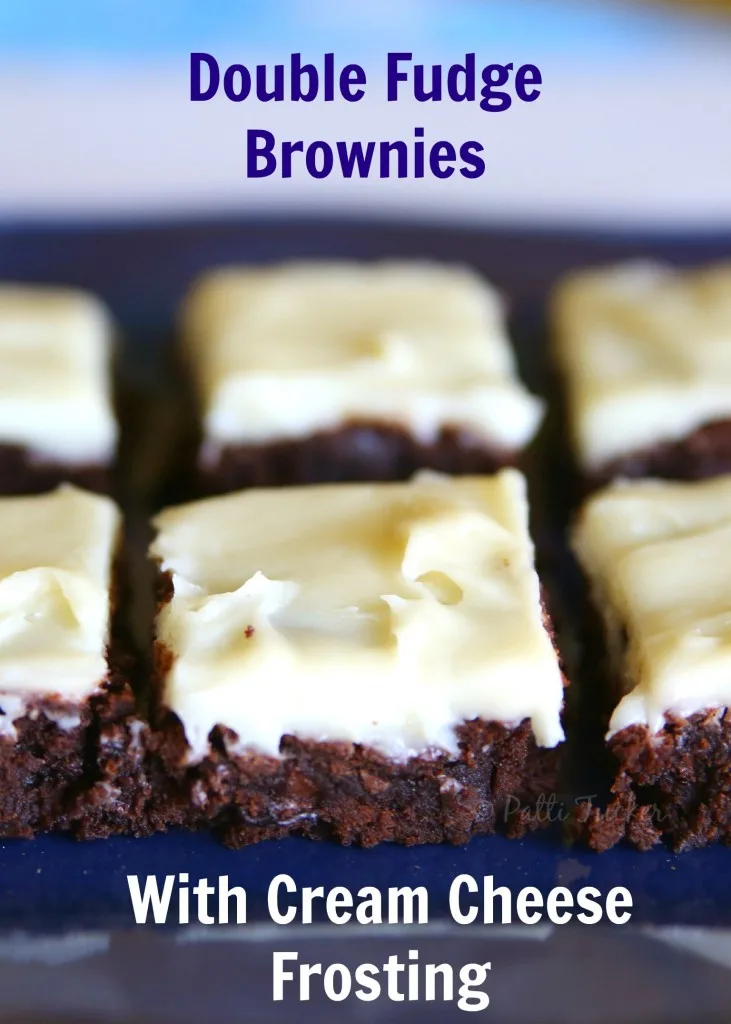 OMT!
The main thing I love about these brownies, other than the addicting moist fudgy texture and taste, is that the recipe is simple. Most really good brownie recipes seem convoluted and a chore to make. Not this one. Simple. Simple. Simple.
DOUBLE FUDGE BROWNIES
INGREDIENTS:
1 cup butter, softened
4 eggs
2 cups sugar
1 cup cocoa
1 cup all-purpose flour
1 1/2 cups chocolate chips
INSTRUCTIONS:
Preheat oven to 325°.
Butter a 13 x 9 pan, then dust with cocoa powder (this dusting is the same as flour, except no white residue on your dark brownies!)
In a large bowl combine sugar, cocoa, flour and chocolate chips. Set aside.
In a large bowl, cream butter.
Add eggs to butter, one at a time, beating well after each addition.
Add sugar/flour contents and beat until smooth (can do this with mixer or by hand).
Spread in pan and bake for 40-50 minutes. (I bake for 35 minutes and then check every 5 minutes until done. Usually take out of over at the 40 minute mark)
Cool completely before spreading frosting.
CREAM CHEESE FROSTING
INGREDIENTS:
1 8-oz package of cream cheese, softened
2 cups confectioner's sugar
1 tsp vanilla
INSTRUCTIONS:
Beat cream cheese until smooth, then add sugar and vanilla. Frost dem brownies!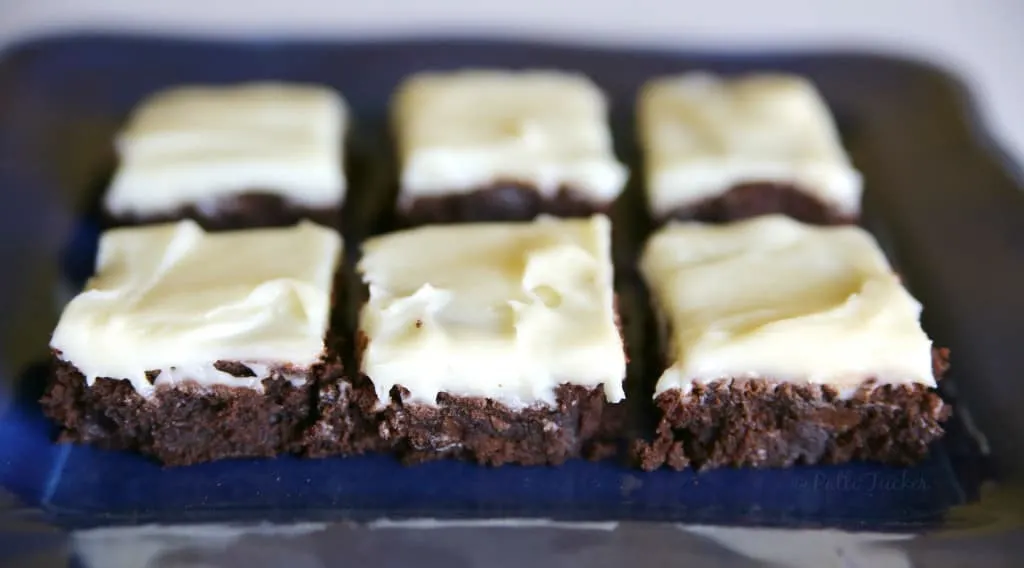 So much deliciousness for such little work!
Happy Baking, y'all!
* If you enjoyed this post, I'd be grateful if you'd help it spread by emailing it to a friend, or sharing it on Pinterest, Facebook, Twitter or any social media you love, 'cause you know, I ain't the boss of you! Thank you!