Remember my first attempt to make tortillas? Mmmm, homemade tortillas. So good.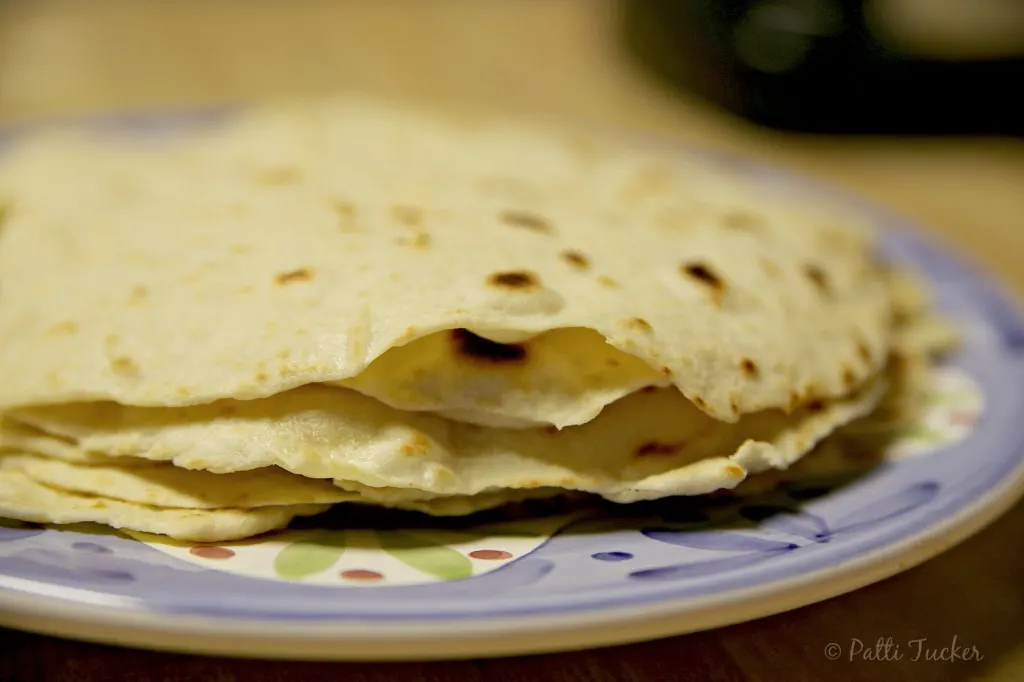 Well, you gotta fill them with something, right? R-I-G-H-T!
How about this deliciousness?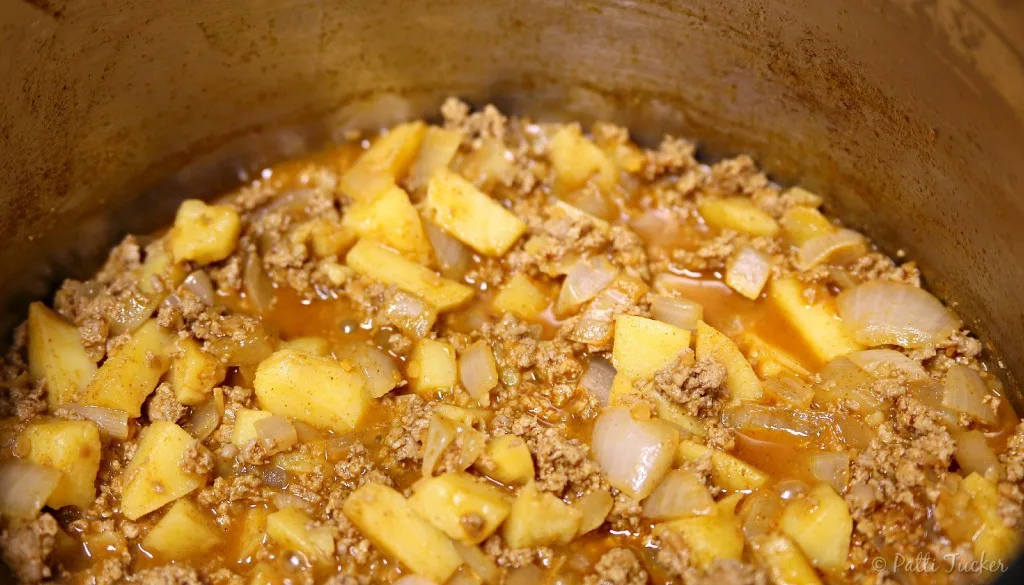 I make this meat and potato filling a few times a month and we use it in everything from stacked tortillas to scrambled eggs. It's addicting!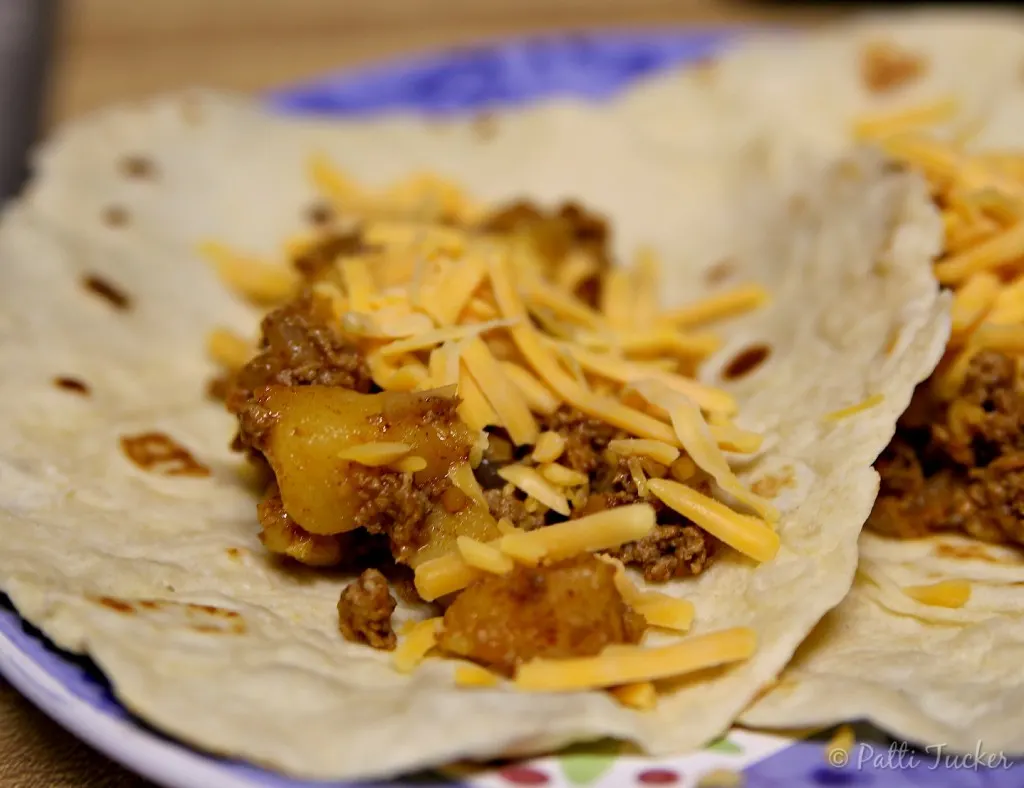 This was my plate. Garry's tortillas included hot sauce and some more hot sauce. They were amazing. Nary a word was spoken throughout dinner, just grunts and noms of approval.
[Tweet "Got Tortillas? Fill 'Em With This."]
OMT's Amazeballs Meat and Potato Filling
Ingredients
1 pound ground meat (I use turkey)
1 chopped sweet Vadalia onion
4 small or 2 medium baked potatoes, cooled, peeled and cut into bite-sized pieces.
1/4 Taco Seasoning
1-1 1/2 cups of water
Instructions
Brown ground turkey.
Mix in onions. Cook until just translucent, about 5 minutes.
Mix together water and taco seasoning. Pour over meat and onions. Stir to combine.
Place potatoes in mixture and stir.
Make sure there is enough liquid to cover all ingredients. If you've come up short, just add a bit more, then stir to combine.
Simmer until liquid is reduced and everything is heated through.
Fill tortillas!
Notes
Typically, I microwave 4 small potatoes, cool enough to place in fridge, then peel and cut, right before I'm ready to make this dish. The cold potatoes are very easy to work with.
Valadlia onions are sweet onions. You can use regular, but don't cry when they're not as awesome as Vadalias.
I buy taco seasoning in the container as opposed to packets. Way more economical. If you're using packets for this recipe, use two.
As far as the taco seasoning goes, the measurements are eyeballed. We like more than less seasoning. You can adjust for your taste.
https://ohmrstucker.com/got-tortillas-fill-em-with-this/
Could it be any easier? Yes, yes it could be, but this is still pretty darn simple.
Now, do as I do when I see a new recipe with the word "amazeballs" in it and get to cookin'.
Your piehole will thank you. Your family will adore you. And the for the evening, you'll be the one that's amazeballs.
OMT has got you covered, mah babies.
Happy Nomming!