A few years back, I found a scribbled recipe for cake-filling. No surprise there, as I lurv cake and everything that fills it.
The paper was a bit worn and as I looked at the ingredients I thought, "Why not?"
I proceeded to whip up a batch of the now FAMOUS cake-filling and the rest is spoon-licking history.
The original recipe called for vanilla pudding, so consequently it was a vanilla-flavored filling.
Brace yerself – as you are well aware, OMT! gets bored with regular recipes and is constantly futzing with them.
Futz, I did.
This is the new, soon to be AS FAMOUS, orange cake-filling.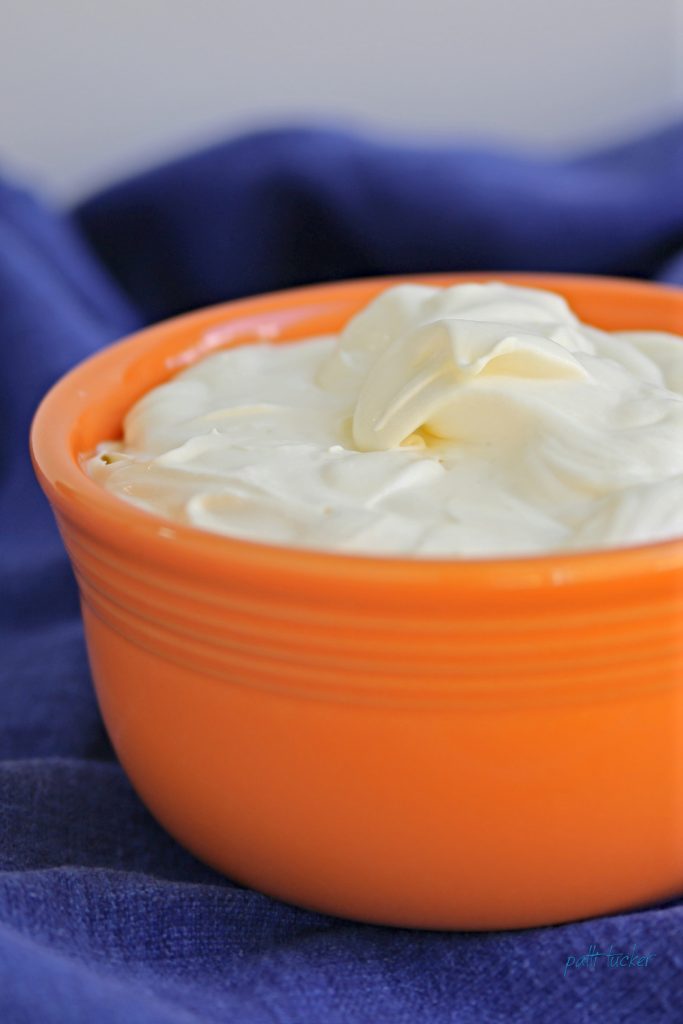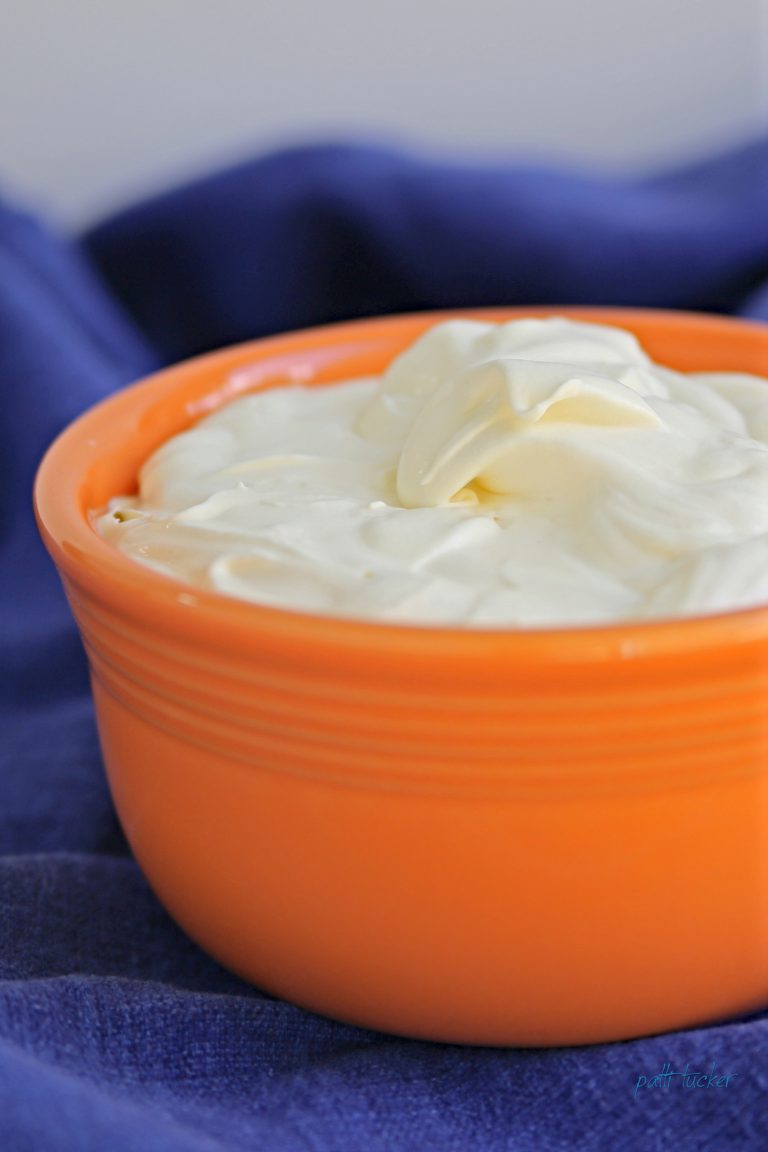 THE RECIPE
Ingredients:
1 large box vanilla instant pudding mix.
1 1/2 – 2 cups Cool Whip or heavy cream
1/4 – 1/2 cup freshly squeezed orange juice
1 tbsp fresh orange zest
Instructions:
* Mix pudding mix with 1 cup milk.
* Place in fridge for about 5 minutes to set.
* Mix in orange juice and zest.
* Fold in Cool Whip or whipped heavy cream (I used 1 1/2 cups Cool Whip – or what equals to one regular-sized tub).
* Makes enough to fill and top a two-layer cake.
Notes:
* You can see my orange juice measurements are from 1/4 – 1/2 of a cup. It's totally up to you how much to use. Add more for a fluffier filling and less for a more dense filling.
* If you can stand it, make the filling a day ahead, then fill cake. This allows the flavors to marry (I now pronounce you…), making your eating experience eye-rolling good.
FYI: I have yet to let the flavors marry. IT'S TOO MUCH TO ASK OF ME!
* Store uneaten cake (BWHAHAHAHAHAH!) in fridge – tightly covered or wrapped. This will also allow flavors to get acquainted.
FAIL Note:
* I did try to flavor with dry jello mix before I hit upon the idea of fresh orange juice. The jello mix is gritty (doesn't dissolve very well) and weighs down the fluffiness of the filling.
As soon as I made the filling with fresh ingredients, and knew it was gold, my brain immediately started to play around with it for more modifications:
* Cut up fruit and add to filling.
* Add mini chocolate chips.
* Use on cupcakes!
* Pancake, waffles and French Toast filling!
* Make and hide in the back of your fridge – for your spoon only!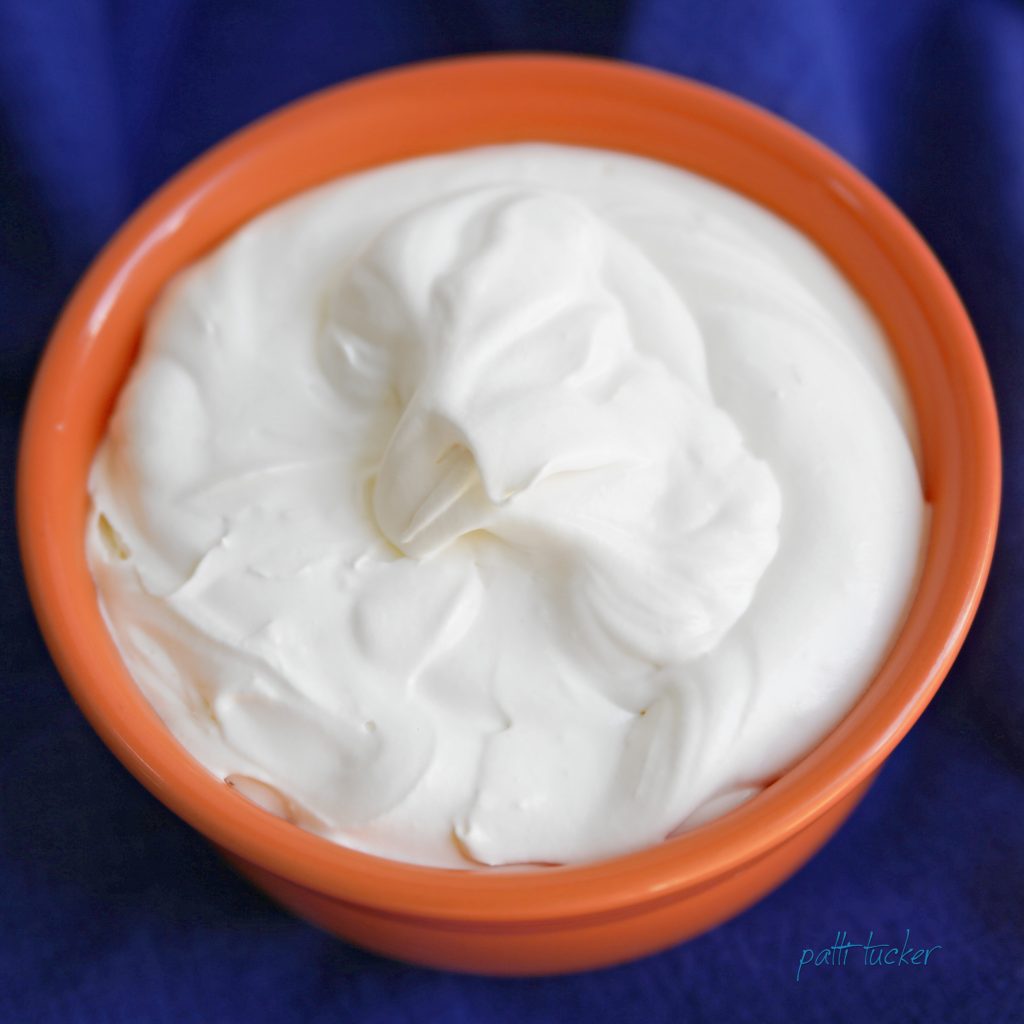 Totally not kidding about hiding it in the back of the fridge. As soon as you taste it, you'll forgive me.
Bonus Notes:
* If you need forgiveness from someone – make them this. Humbly show up, don't say a word, offer them a spoon, offer them a bowl full of filling (don't be greedy and hold some back) and get ready for ALL THE FORGIVENESS!
* When you're done eating the filling straight from the bowl – oh, yes you will – don't forget to wash the dish. Sure, it looks clean from all that licking, but you really should go ahead and wash it.
* Milk. Orange juice. Breakfast. This is essentially breakfast. IS SO.
Your turn.
Get thee to a grocery store and grab these ingredients (may as well get three of everything…just trust me on how often you're going to make this), STAT.
Let me know what you think.
Now, if you'll excuse me, I need to check the back of my fridge.
Happy Mixing, Filling and Hiding, Y'all!