In the dead of winter, I long for Garry's smoked-on-the-grill burgers.
Then spring comes, GLORIOUS SPRING!, but sometimes he's too busy to grill, so I find my cravings go unsatisfied (the humanity!).
What's a gal to do when she's jonesing for a grilled burger?
One saddy sad day, with no burgers in sight, I decided to try making them in the oven – and discovered it's a game-changer.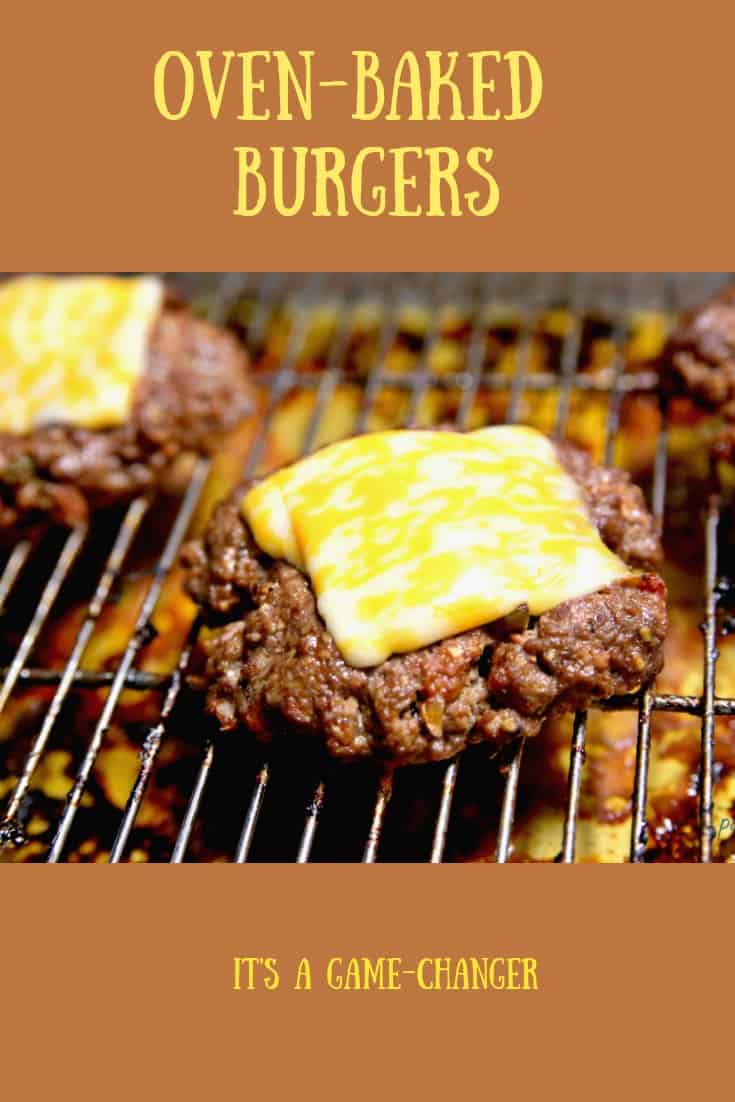 The one caveat of course is they lack that smoky deliciousness you can only find on the grill.
The bonus is these are easy to make with no need to build and stoke a fire.
Win- win!
To start, I used a pan with about 1/2-1″ deep and then placed a cookie sheet on top.
I didn't want the burgers sitting in grease – so this is my makeshift solution: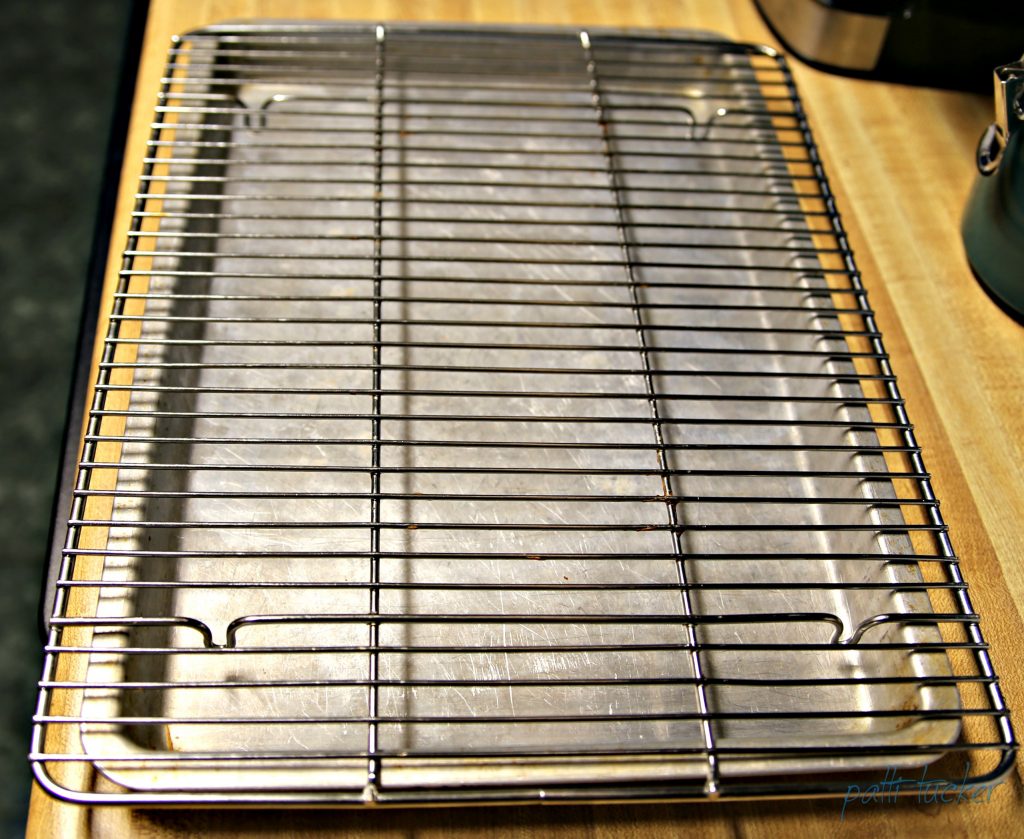 OMT!'s Oven-Baked Burgers
Ingredients:
80/20 hamburger meat – I use this ratio for perfectly juicy burgers. Go any lower on the fat content and your burger run the risk of being dry when cooked.
Seasonings – mine vary from diced onion and jalapenos/salt/pepper/onion or garlic powder. You get it. Use what rocks your world.
Directions:
Preheat oven to 425°.
Place pan in oven to heat while oven is pre-heating. (You can spray with a vegetable spray, if you like. I didn't.)
Place all ingredients in a bowl and lightly mix (don't be an over-mixer, or run the risk of tough burgers!).
Pat into patties. You can go as thick as you want, but the thicker burgers take more time to cook. I went between 1/2- 3/4 inch thick to between 3-4 inches wide. Remember they will cook down and won't be as big as they are raw.
Take heated pan out of oven and place burgers on and replace in oven.
Cook to temperature doneness:
Rare: 120 to 125
Medium Rare: 130 to 135
Medium Well: 150 to 155
Well Done: 160 to 165
IMPORTANT NOTE: The minimal safe internal temperature according to the USDA is 145° for beef.
Count on at least 15-20 minutes of full cook times.
I flipped ours halfway through.
Because ovens vary, and because of various cook times for various doneness requirements and sizes of burgers, you may find it takes a bit longer or shorter until you're ready to eat!
Once burgers reach the internal temp you desire, remove from oven and allow 5-10 minutes of rest time before devouring.
OPTIONS:
~ Once burgers are done, top with cheese and pop into oven for a few more minutes until cheese is melted.
~ To get a more crispy edge, once burgers are done, place under broiler for a few seconds (watch closely) and then top with cheese – or not – dealer's choice!
Look at that thang o'beauty: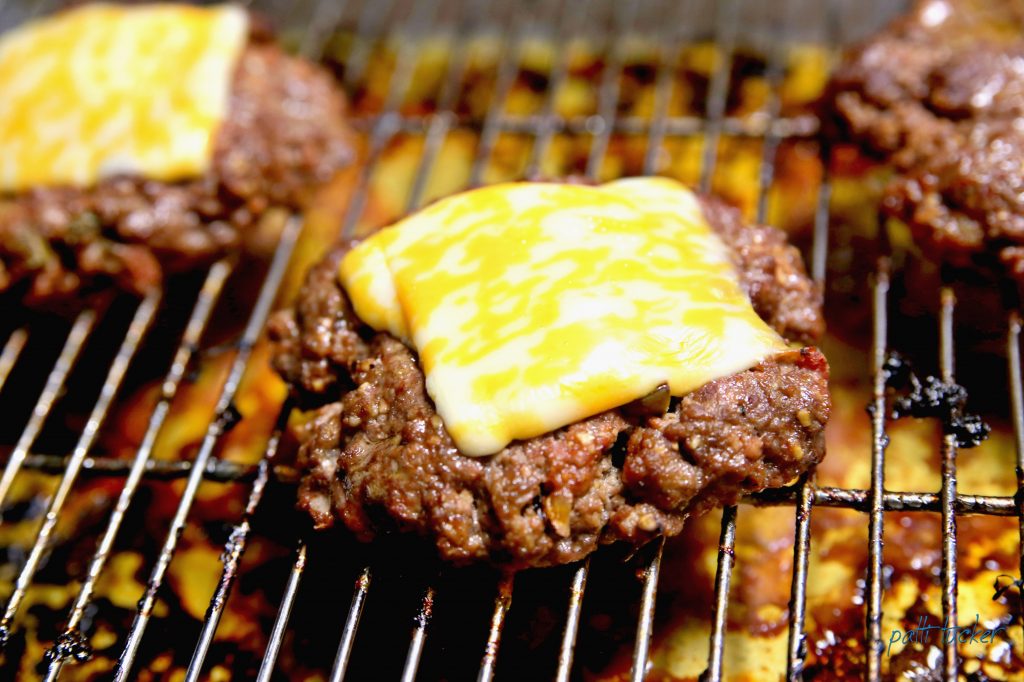 Happy Eating, Y'all!
If you're interested in having the Top 10 OMT! Recipes in one place (no searching!), click anywhere on the image below ▼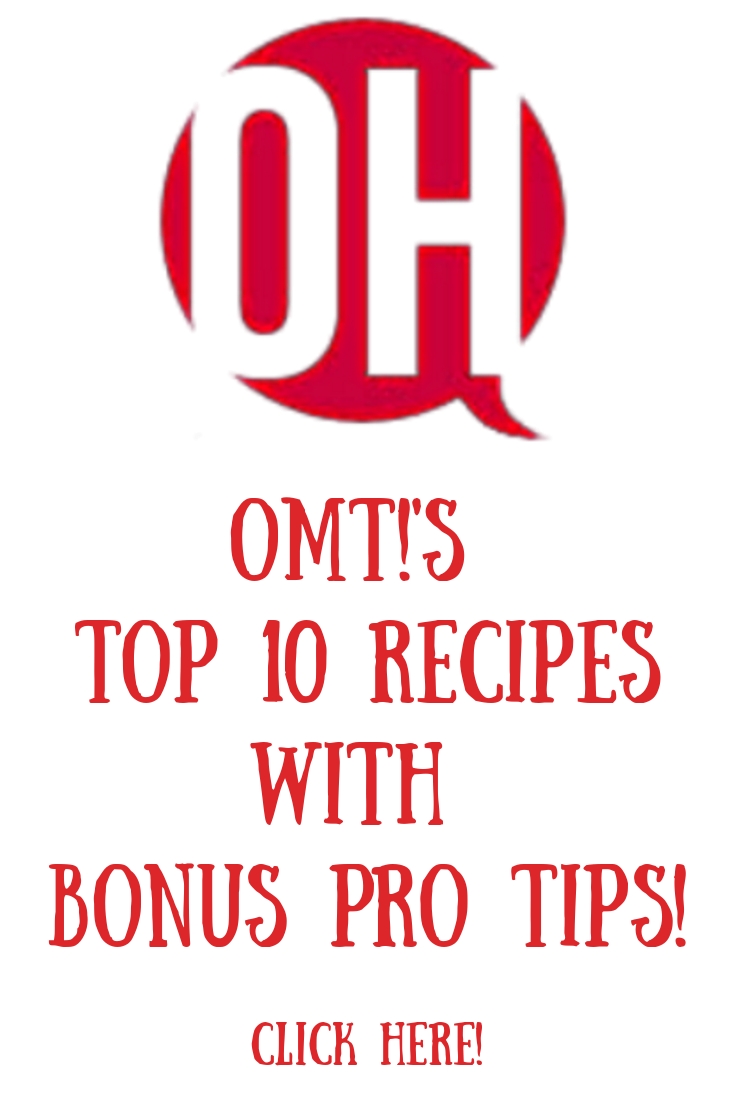 Please Share on Your Favorite Social Media! ~ OMT thanks you! ~