I was born on the Day of the Dead. If you live in or near a Mexican community, you know what I'm talking about. If you don't, then you may have never heard of Dia de Los Muertos.

Day of the Dead, or All Soul's Day in the Catholic community, has been popularized in the last few years with kitschy tchotchkes and some honestly amazing artwork. When folks find out that I was born on Day of the Dead, they like to give me gifts related to that fact.
FUN!
One of my absolute favorite gifts is a Day of the Dead-themed drawing based on a pic a friend took (if you remember, I made a video lamenting my craftiness over that drawing) for my birthday.
Pic: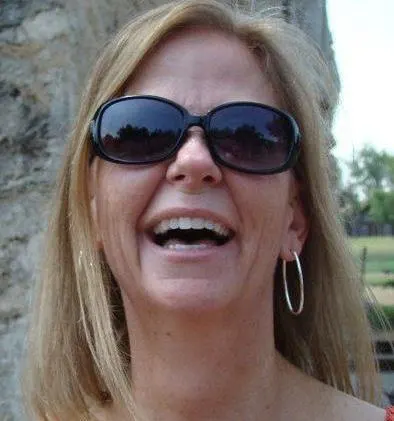 Drawing: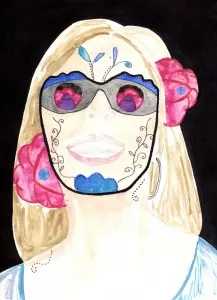 Dang, I have some crafty friends!
My sister gave me this DOTD-themed skull: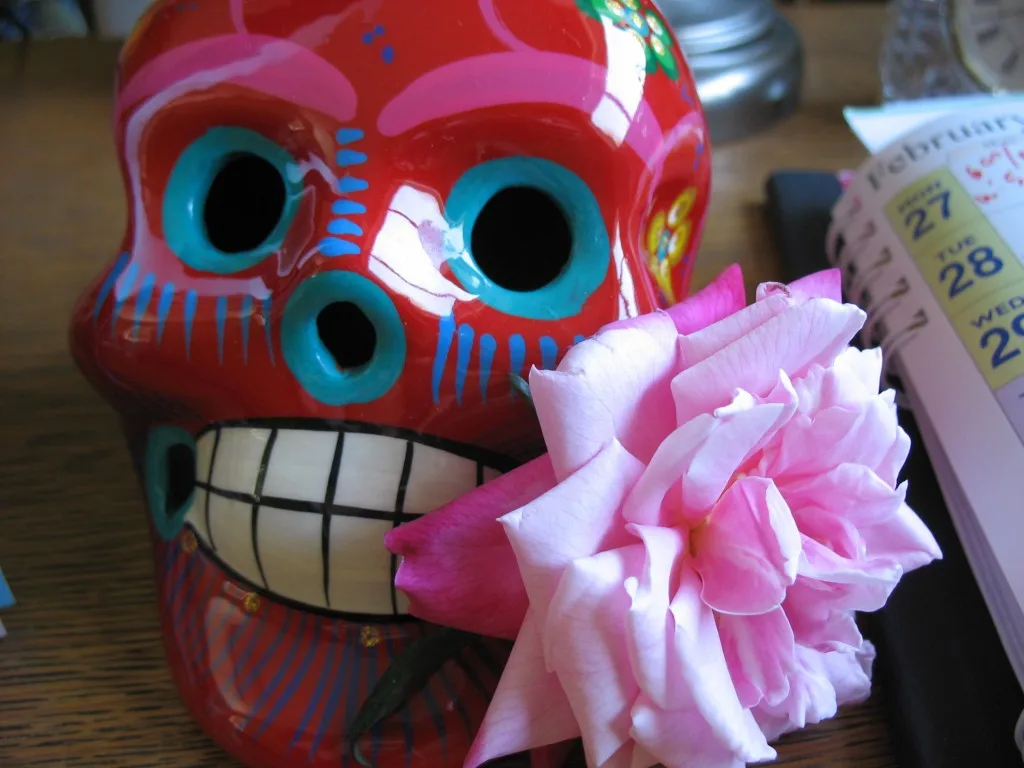 I'm always sticking stuff in the holes: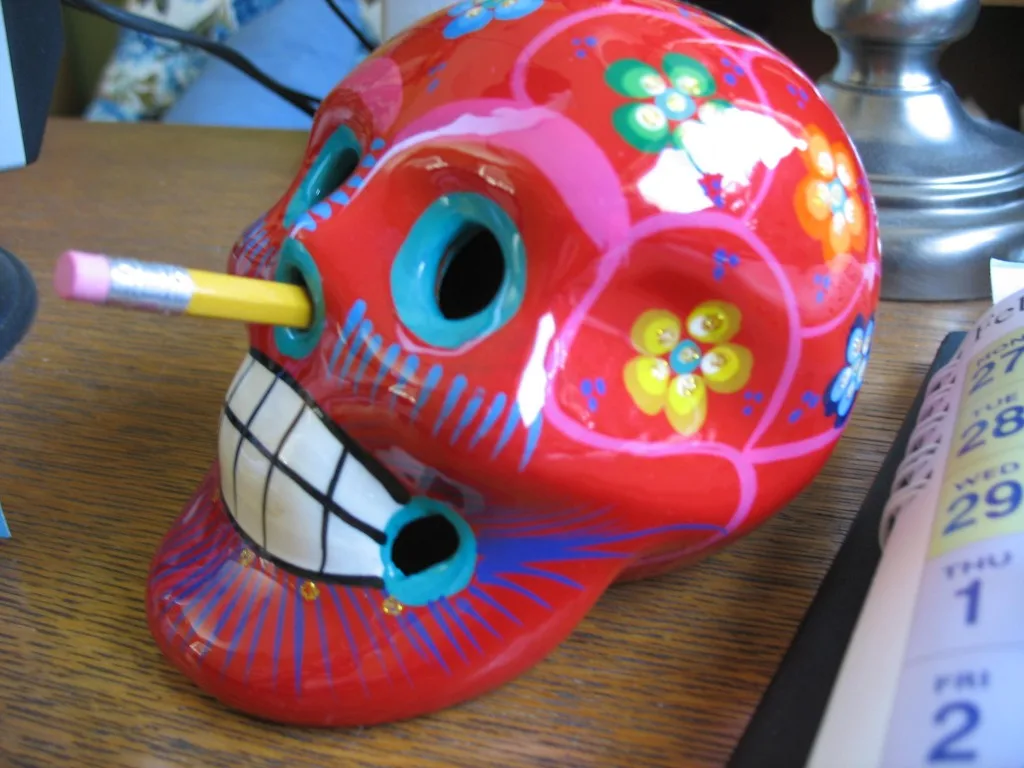 My favorite skull houses pencils on my desk: it's a very important job.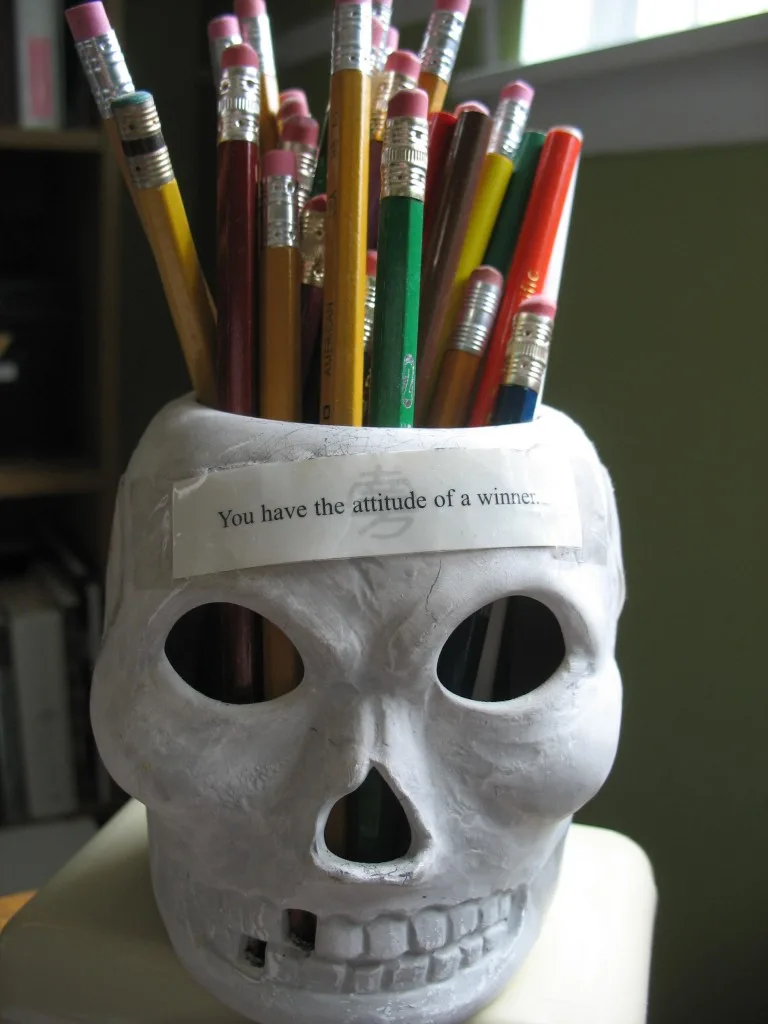 This particular skull is loaded with taped-on Chinese Cookie Fortunes. Whenever I eat Chinese and grab a cookie, the new fortune is taped to the skull. The irony of the ones that mention good health make me the happiest…that is until I got this one.
You have the attitude of a winner.
On a skull.
Although, Husband always tells me, "If you have to explain it…."

And at the end of a hard day, when I think I suck at what I do, when even the umbrelly drinks aren't helping, I can look up from my computer screen, see the skull and laugh at the irony. Oh, Day of the Dead tchotchkes, you slay me!
Sure, I might be tipsy by then, but still, it makes me happy.
Viva Dia de Los Muertos!