Or, as I should have really titled this post: No, I Won't Give Up Coffee During Perimenopause's Death-grip on Me

The news is not good.  The theory that caffeine makes the symptoms of perimenopause and menopause worse is almost universally accepted as fact, Jack. To which I say, PLLLLTTTTTTT!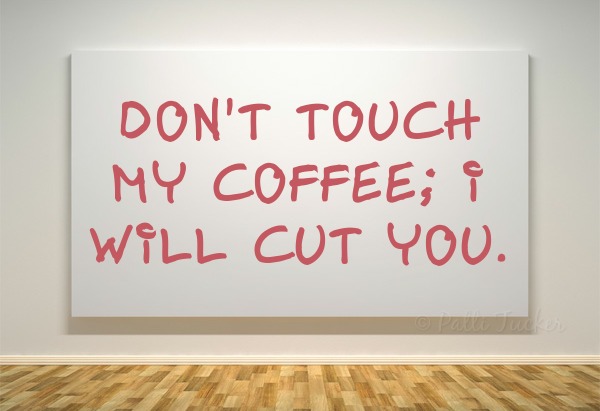 Seriously.  Touch my coffee and I will cut you.
Some would say that simple, yet disturbing statement points to my sheer dependance on caffeine and for that reason alone I should ditch the dark delicious bean.
I reiterate: touch my coffee and…
What We Know:
#1) Consuming larger quantities of caffeine can trigger hot flashes.
#2) Caffeine can effect mood and the inevitable awe-inspiring swings, not to be confused with the awesome swings on a playground.
#3) It can disturb already disturbed sleep.
#4) Some important minerals (calcium, magnesium and iron) that would normally be absorbed by your kidneys, may be excreted instead.
#5)  Homocysteine levels increase, possibly increasing your risk for osteoporosis.
That's the worst you got, Science?!  I ain't scared.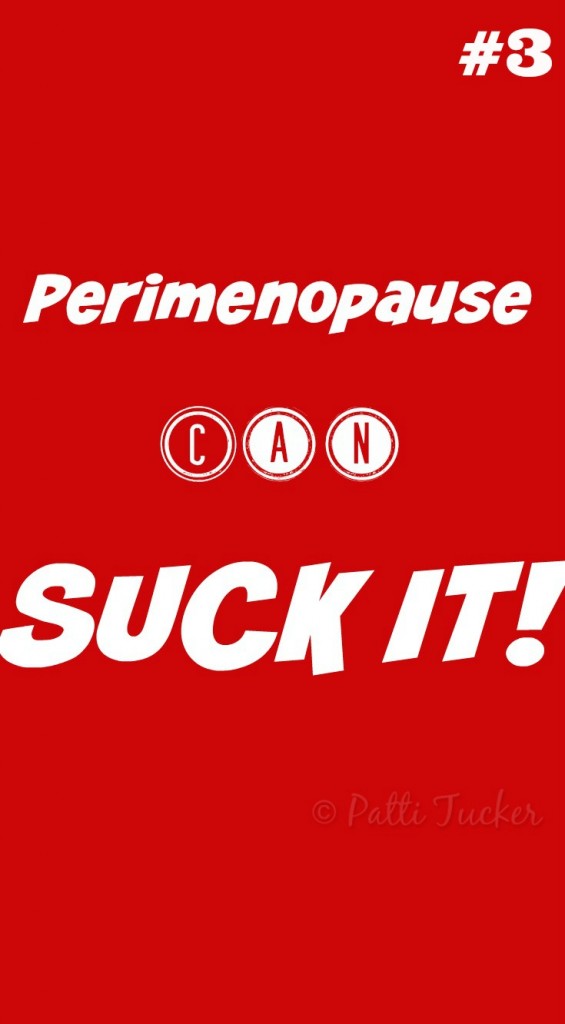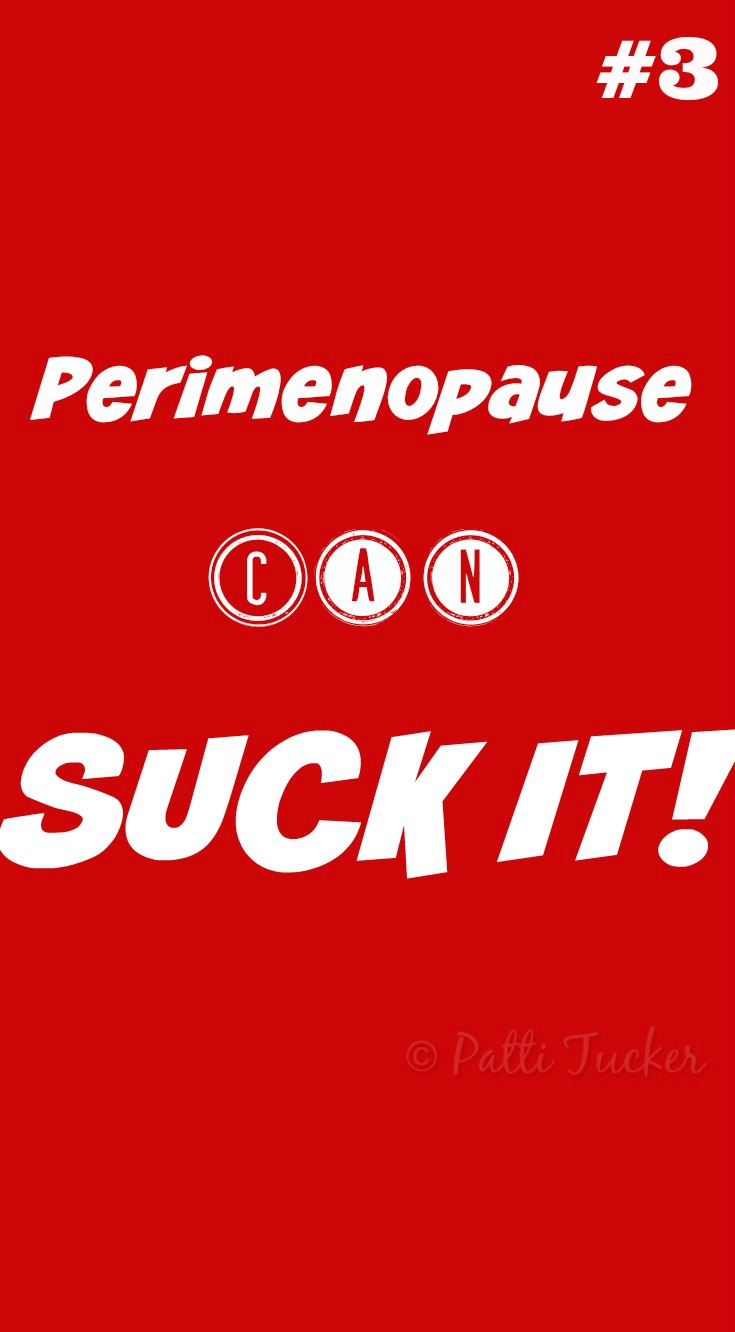 My Counter Points:
#1) Go neekid while drinking my morning joe.
#2) Carry around soccer penalty cards as an early warning system and start throwing them around right as an impending mood swing begins.  No Card Tossing= bluebirds and sunshine, baby.  Yellow = I'm giving you a generous head start…RUN!  Two Yellow which equals a Red = I'm fixin' to tear the joint apart.
#3) One of the reasons I'm a runner is to burn off excess energy and wear myself out, much like running a toddler before nap-time.  No energy/a spent body = mo' sleep.  So far it's working.
#4) So, I'm peeing more minerals out than I would be had I given up caffeine?  The joke's on you kidneys.  I'll just up my mineral uptake through nutrient-rich foods.
#5) I have lifted weights my entire adult life.  I have run my entire adult life.  I gots good bones.
There's not all bad news for caffeine, though. In low doses, caffeine has been shown to enhance athletic performance (at my age I can use all the help I can get).  Coffee also contains antioxidants that are beneficial to heart health and if you keep your intake to 500mg per day or less (I'm pretty sure I fall below this number), you shouldn't get the jitters or shakes brought on by overuse of caffeine.
Of course, this is based on being a healthy woman with no medical issues.
While this post is mostly tongue-in-cheek, the best thing you can do for yourself is to monitor the effects that caffeine has on your changing body to get through this graceless life-altering change the best way you can.
For me and my bod?
Gluggity Glug, baby!
Seriously, don't even play like you're gonna touch it.
* Disclaimer: All information in this series is based on my personal experience and is not intended to take the place of your doctor's advice.
~If you liked this post, please help me spread the SUCK IT love by sharing on your favorite social media. Thank you!~
homocysteineom
homocysteine
homocysteine
homocysteine
homocysteine