CAVEAT: Some material within may not be safe for work, as it contains frank talk about lady's Southern regions.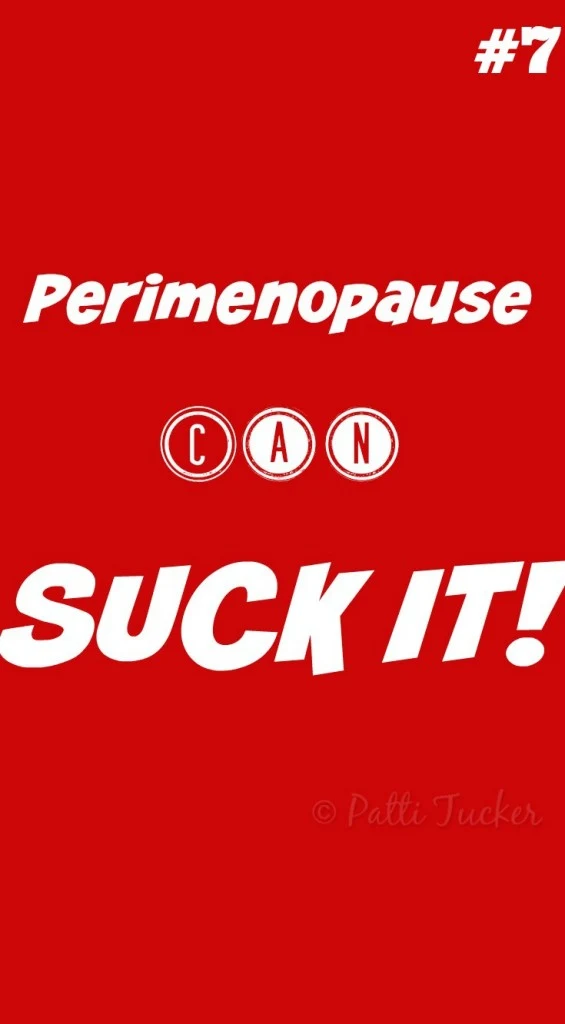 Yep, perimenopause can still suck it. She's hanging around, trying my last nerve some days, but today we're gonna beat her back with Kegels.
You either just groaned, giggled or rolled your eyes. My kinda readers!
What the dealio is a Kegel? (Living in a cave, much?!)
A Kegel is an exercise that can be done anywhere, strengthens the pelvic floor muscles and…wait for it….can enhance orgasms.
SIGN US UP!
I'm sure some of you are wondering where this muscle can be located.
Let's have some fun. In a minute, I want you to excuse yourself for a bathroom break, specifically to pee. When you start urinating, I want you to stop mid-stream. THERE! That's the muscle you want to locate for Kegels.
CAUTION: This muscle should not be exercised while you're actually peeing because it can have a counter-effect, weakening the muscle and possibly lead to urinary tract infections. Do Kegels when not involved in bodily functions. Like now, for instance. I just did one.
Oh, my….
So how many and for how long?
Beginners:
Contract the muscle.
Hold for five seconds.
Release and relax for five seconds.
Go again.
Do this five times total.
Intermediates:
Hold contractions for 10 seconds.
Release and relax for 10 seconds.
Do 10 times total.
Sexual Goddesses:
20 or more Kegels, several times a day.
With any exercise regimen, it may take 4-6 weeks to notice a difference.
Shall we check back here in that amount of time and see who has the smile on their faces and who is all, DANG-IT, I forgot!
[Tweet "Perimenopause Can Suck It #7: The Kegel Edition. Everyone squeeze!"]
The Mayo Clinic weighs in on those who may benefit from Kegels (other than EVERYONE!):
Those who have:
Leak a few drops of urine while sneezing, laughing or coughing
Have a strong, sudden urge to urinate just before losing a large amount of urine (urinary incontinence)
Leak stool (fecal incontinence)
One thing to remember as you do your Kegels is that you shouldn't engage other surrounding muscles, just your pelvic floor muscles. That means your thighs, abs and budunkadunk (rear-end) shouldn't be joining the fun. Also remember to breathe. No holding your breath.
As we venture through perimenopause, it's important to remember to exercise everything that's important to you: body, mind, spirit. This transition is not for the weak, but the weak will make the journey as well. Wouldn't you rather keep what you can as nature takes what it's supposed to?
We already know that sex takes a beating during these years, so let's arm ourselves with a simple, effective, and sexually-enhancing tool that doesn't come in pill form.
Head's-up, whippersnappers. You are well-advised to also employ Kegels as well. Why?
Conditioned muscles will make birth easier, and your perineum will more likely be intact (fewer tears and episiotomies)
Sexual enjoyment is enhanced for both partners
It can prevent prolapses of pelvic organs
It can help prevent leaking urine when you sneeze or cough
One more thing, this one may engage your blush mechanism, but there are also inserts ~faint~ available to help you work out your pelvic muscles. I'm not going to list them here, nor link to them because The German has clutched her pearls enough in the last year. For the more adventuresome, you have some research ahead of you.
Suck on that, perimenopause.
Happy Kegels!
* Disclaimer: All information in this series is based on my personal experience and is not intended to take the place of your doctor's advice.
~If you think you can squeeze it out, please consider sharing on social media. Smooches!~