Pound Cake Cupcakes? YesYesYes. Pound. Cake. Cupcakes. Yo.
Maybe you have seen my Pound Cake Perfection post. The cupcakes are basically from that recipe, with an added glaze…an added lemon glaze.
~faint~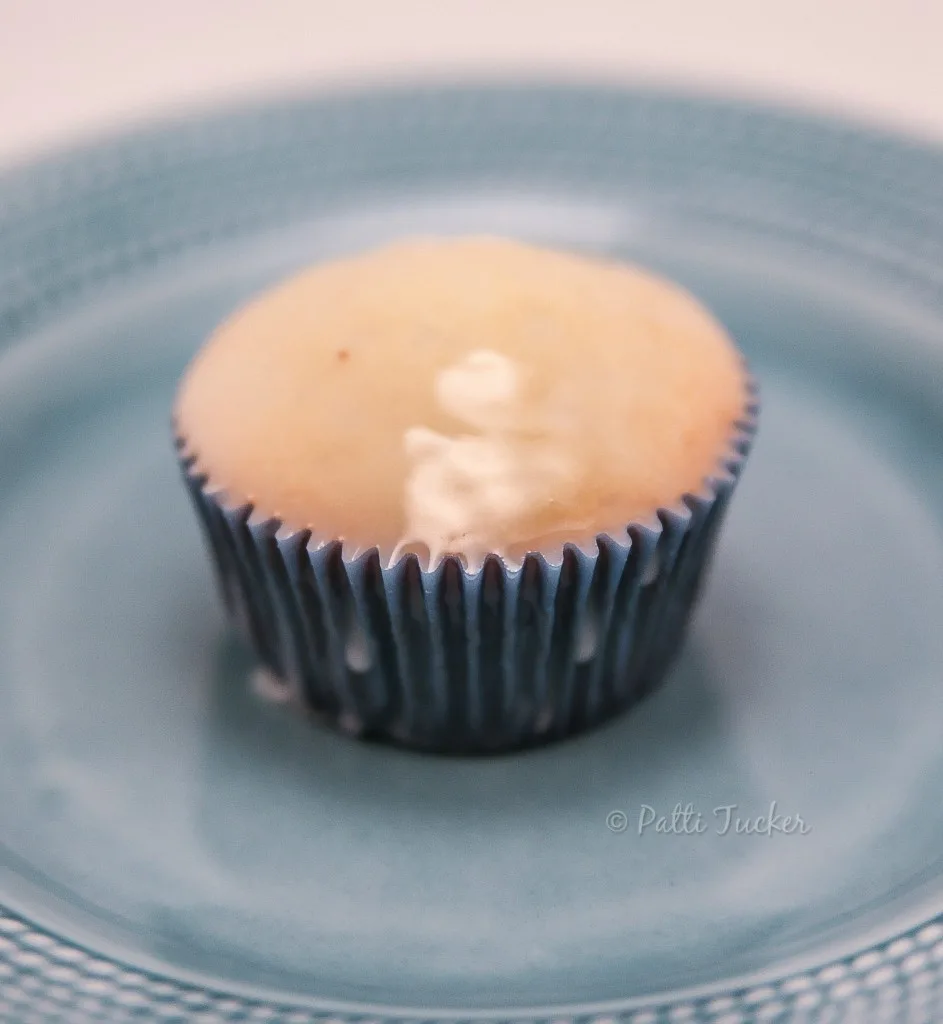 Y'all. Y'all. Y'ALL!!! Even Garry agreed: cupcake perfection.
I love pound cake. I swear I could eat an entire loaf all by myself. Totally not kidding. It's the reason why I rarely make something I love so much: I'm a POUND CAKE PIGGY!
What's a gal to do, especially a pound cake-lovin' gal? Make cupcakes! Specifically, pound cake cupcakes.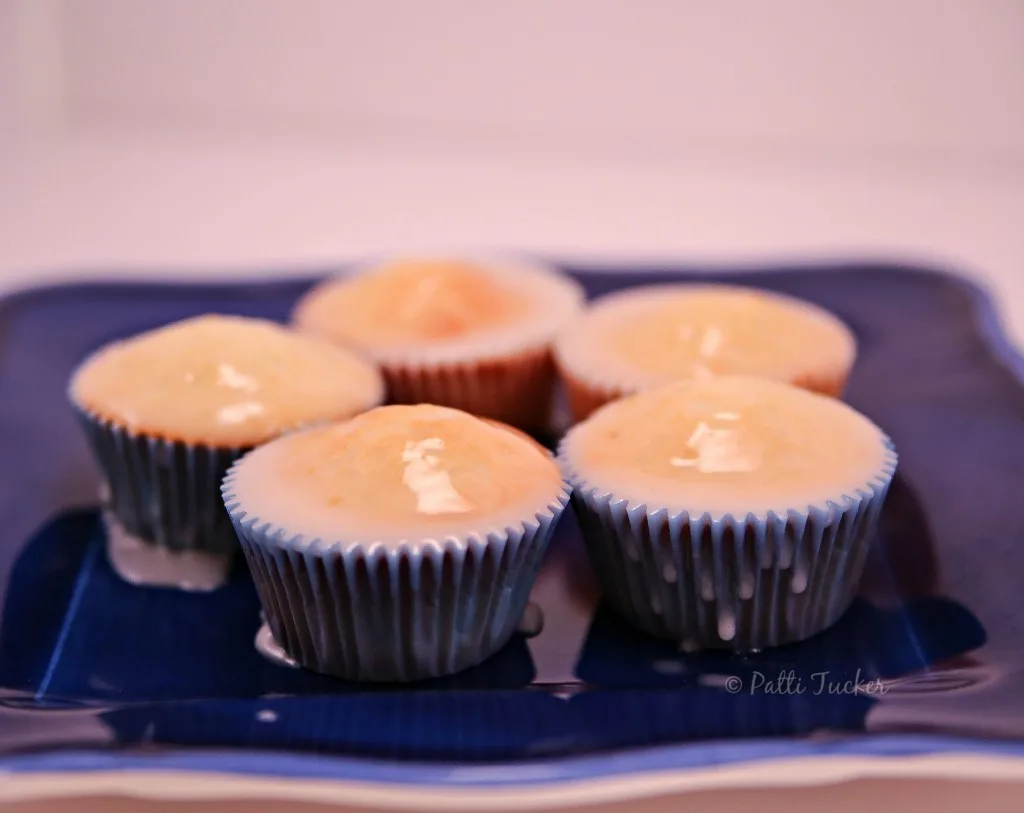 I knew for bloggy purposes I wanted one perfect pound cake loaf to photograph, which left me with extra batter. I thought two things as I looked at the leftover buttery goodness: #1: Get comfy, get a spoon and EAT IT! or #2: I wonder if this recipe would make good cupcakes. I decided on the latter because I wasn't willing to risk salmonella poisoning from the raw egg batter…for once.
I'm glad I did, because the cupcakes were perfect miniature pound cakes. Dense, yet with a perfect moist crumb. I ate two and was completely satisfied. No need to eat all of them. Baby steps, people!
This is the original recipe for the pound cake with the lemon glaze added. You could just as easily split the cupcakes in half, spread with filling and top with whipped cream. So easy. And elegant. And addictive. Don't say I didn't warn ya.
Ingredients
1 cup of butter
2 cups of sugar
2 cups of flour, sifted or whisked
6 large eggs
1/2 tsp salt
1 generous tsp vanilla

Lemon Glaze

1 cup powdered sugar
1-2 tbsp freshly squeezed lemon juice
1tbsp corn syrup
Instructions
Cream butter, sugar and vanilla.
Add eggs one at a time. Beat well after each addition.
Add sifted or whisked flour and salt.
Pour into a greased bundt pan or two loaf pans.
Bake @ 350° for 1 hour or until toothpick comes out clean from the tallest point of cake.
Tent cake if browning too quickly.

Lemon Glaze

Mix sugar, 1 tbsp of lemon and 1 tbsp of corn syrup until smooth. If too thick to dunk cupcakes into, add more lemon juice until desired consistency.
Dunk the tops of completely cooled cupcakes into glaze.
Enjoy!
Notes
The original recipe calls for 5-6 eggs, of which I used all 6 with perfect results. Baker's discretion.
Whisking flour can take the place of sifting. Simply place flour in bowl and whisk. The process of both is to incorporate air, thereby producing a lighter crumb in the cake.
When a recipe calls for an hour of baking, I typically start checking after about 50 minutes, #1 to make sure the cake isn't browning too quickly. If it is I can remedy by placing a "tent" of foil over the top in order to slow the browning process. #2 to make sure I'm not over-baking my cake. 60 minutes in one oven may be 50 in another or 70 in another. Each oven is different. Consider the time given as a guide rather than a hard and fast requirement.
https://ohmrstucker.com/pound-cake-cupcakes/
In case you're not a lemon-loving kinda person, you could go with a chocolate ganache, or a neekid cupcake. The variations are endless and delicious.
Happy Baking, Y'all!