It is well-established that I like cake and have made it my life's mission to eat more of it.
So many cakes, so little time: Cheese. Italian Cream. Sheet. Elephant.
Which brings me to this lovely: Pound Cake Perfection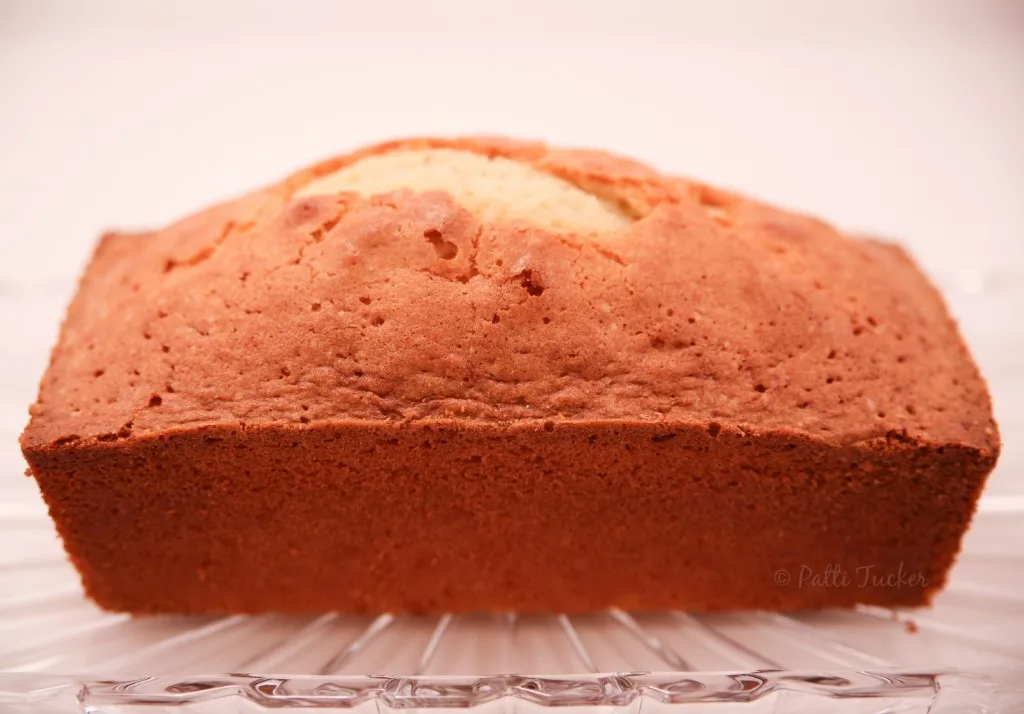 I was rooting through my old recipes, trying to decide what to bake, and I ran across this handwritten beauty. I hadn't tried it yet, so why not?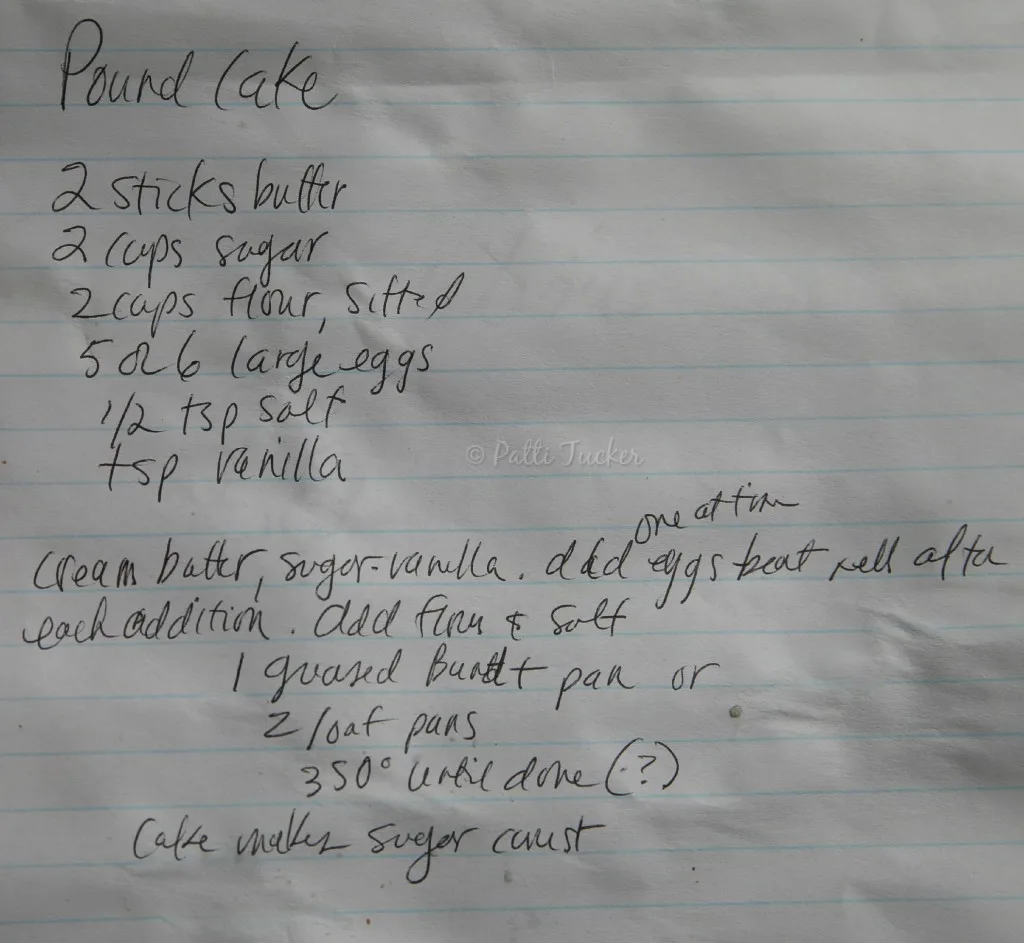 To the kitchen!
Let me tell y'all that it worried me that there was no liquid to add to the buttery goodness, but I proceeded in blind faith. I mixed everything together, placed in pans, put it in the oven and crossed my fingers that wherever this recipe came from, whoever gave this recipe to me, it was complete and not missing a key ingredient.
Ticktock. The hour it baked passed slowly, as I hovered and worried around the oven. I looked through the window at least every 10-15 minutes. Does it look right? Is it rising? Is this working?
I shouldn't have wasted my time on needless anxiety; turns out, I made pound cake perfection.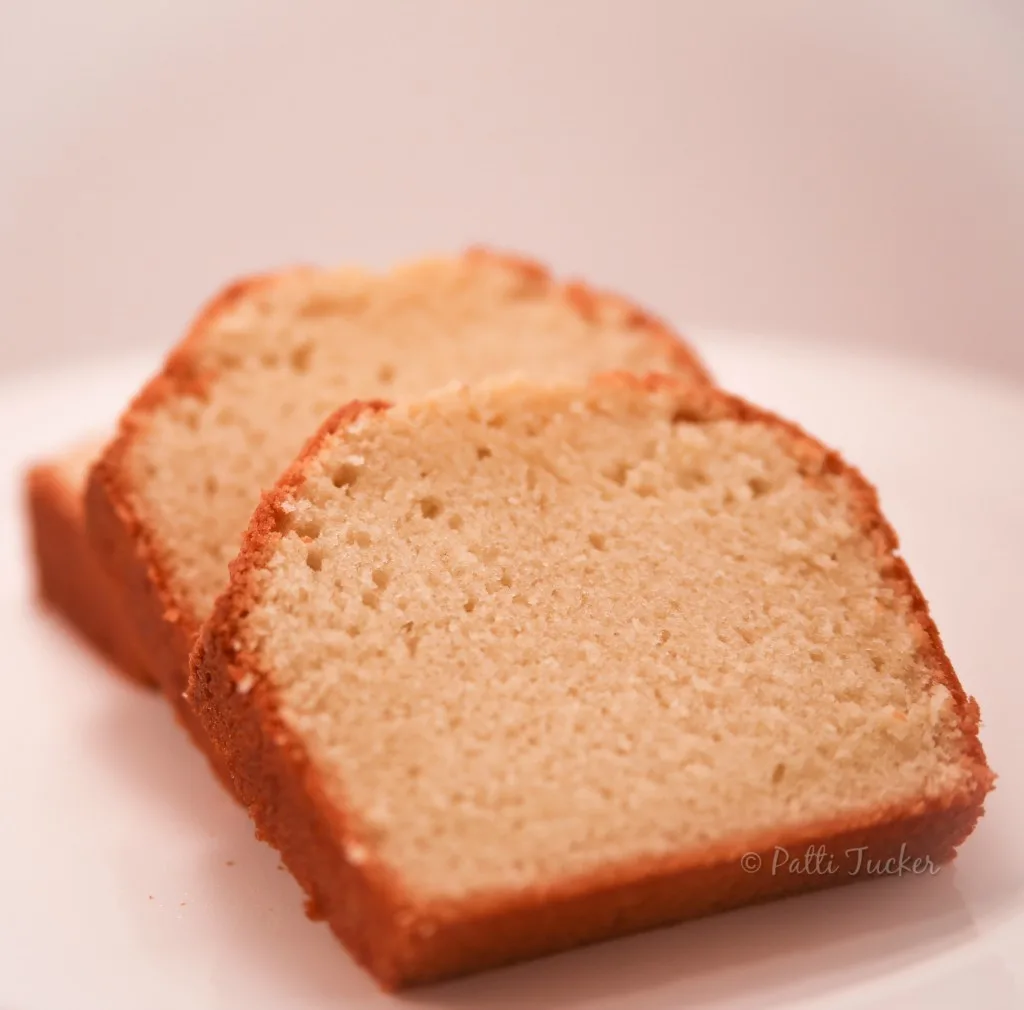 Since I couldn't source, nor give credit to the original recipe, and it's vague in the printed form, here's what I did.
Ingredients
1 cup of butter
2 cups of sugar
2 cups of flour, sifted or whisked
6 large eggs
1/2 tsp salt
1 generous tsp vanilla
Instructions
Cream butter, sugar and vanilla.
Add eggs one at a time. Beat well after each addition.
Add sifted or whisked flour and salt.
Pour into a greased bundt pan or two loaf pans.
Bake @ 350° for 1 hour or until toothpick comes out clean from the tallest point of cake.
Tent cake if browning too quickly.
Notes
The original recipe calls for 5-6 eggs, of which I used all 6 with perfect results. Baker's discretion.
Whisking flour can take the place of sifting. Simply place flour in bowl and whisk. The process of both is to incorporate air, thereby producing a lighter crumb in the cake.
When a recipe calls for an hour of baking, I typically start checking after about 50 minutes, #1 to make sure the cake isn't browning too quickly. If it is I can remedy by placing a "tent" of foil over the top in order to slow the browning process. #2 to make sure I'm not over-baking my cake. 60 minutes in one oven may be 50 in another or 70 in another. Each oven is different. Consider the time given as a guide rather than a hard and fast requirement.
https://ohmrstucker.com/pound-cake-perfection/
As you can see, this recipe is incredibly easy, with only six ingredients, most of which I bet you have on hand…right this very minute (you see where I'm going, right?).
Make this now. Seriously. Stop reading. Stop drooling. Stop everything and go make Pound Cake Perfection.
You won't be sorry.
Happy Baking, Y'all!