The best pear butter you'll ever make?!
Since, I've never made it before, this recipe is the best I've ever made!
I'm gonna bet it will be for you, too.
I'm always on the hunt for delicious and nutritious fun foods for Sweet E.
Apple Butter is one of his all-time favs.
He eats it with peanut butter in a sandwich, as a dip for pancakes or right off of the spoon as, well, apple saucy buttah!
If you've never made it: Go – Make!
PRO TIP: You can freeze apple butter! Pour what you need into a mason jar (< that's what those jars are for!) and pop into the fridge, then pour the remaining into more mason jars, leaving about an inch from the top for expansion, then freeze for later use!
This year, as the pears came into season, I thought I'd shake things up a bit and attempt to make pear butter.
Oh, momma.
It. Is. AH-MAZING.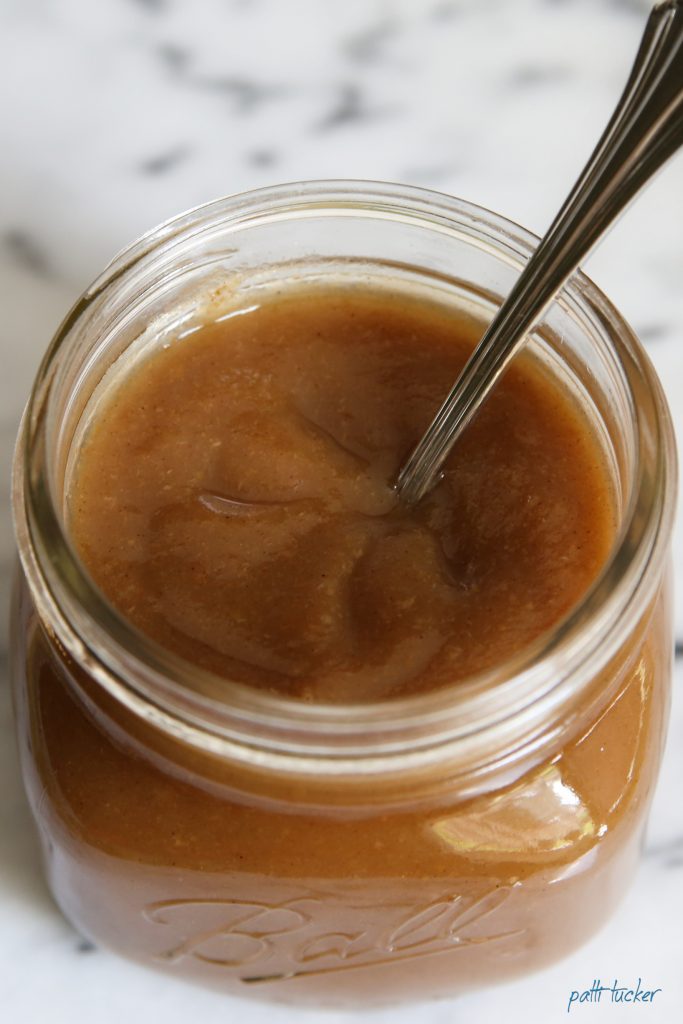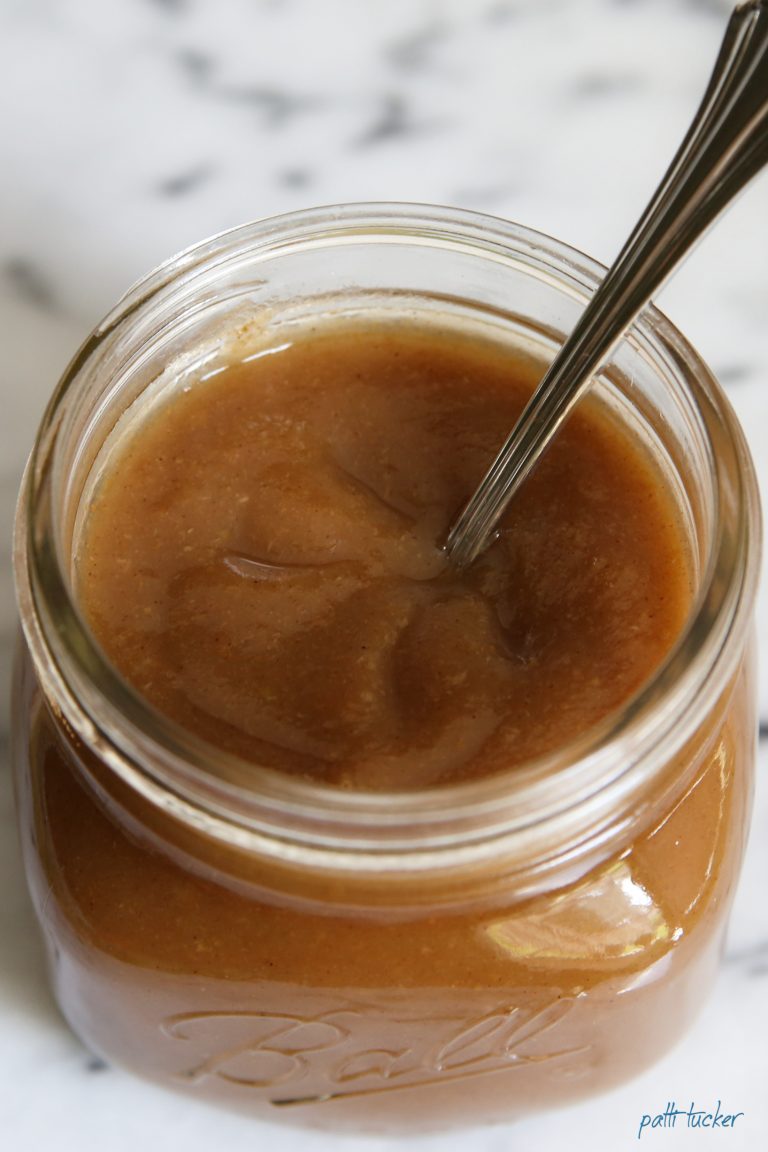 Look at it!
All yummy and waiting patiently to be spread on thangs or eaten right off the spoon!
So simple to make and soon to be a favorite gift to be given (holidays, birthdays, your-hair-looks-perfect days).
Real Talk: When I was taking these shots and rearranging the jar and spoon, I had to stop several times to grab a new spoon, because each time I rearranged, I ate the contents of said spoon.
Irresistible!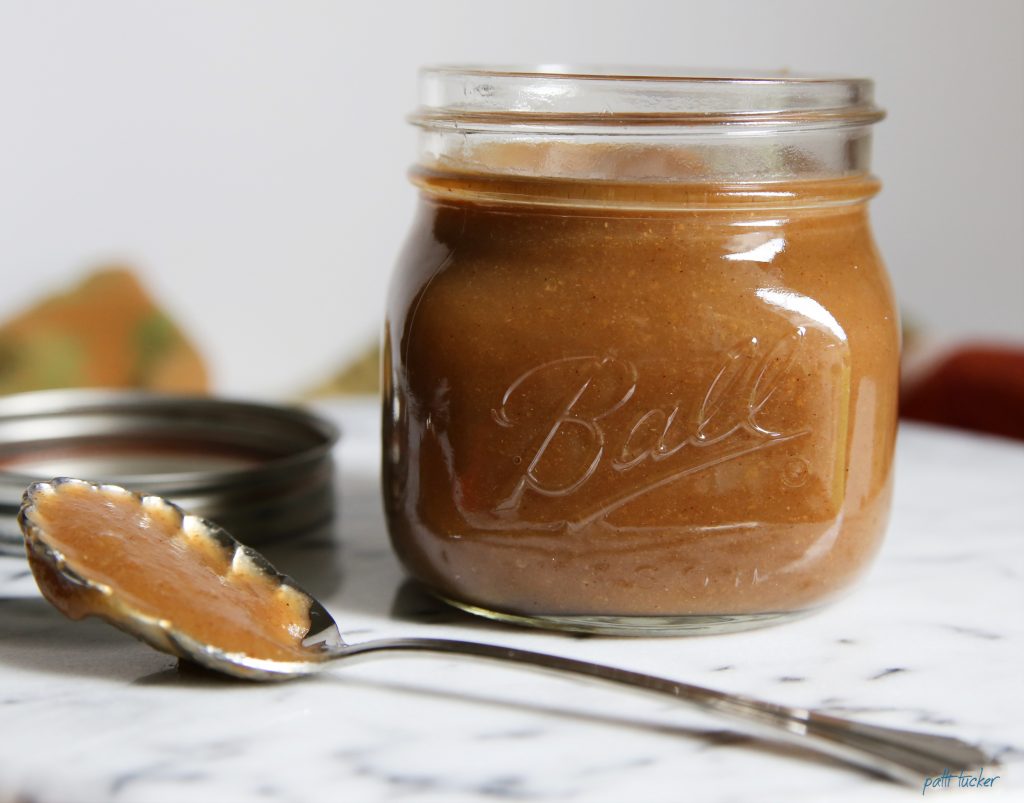 The recipe is so incredibly easy, you'll feel like I'm holding something back.
I assure you, I'm not.
OMT!'S PEAR BUTTER
Ingredients:
10 ripe pears, quartered and cut into large pieces, skin on
1 cup dark brown sugar
2 tsp all spice
1/4 tsp fresh ground nutmeg
1-2 tsp of homemade vanilla (to your liking)
1 tbsp fresh-squeezed lemon juice
Directions:
Place pears, sugar, all spice and nutmeg into slow cooker and mix.
Turn on high and cook for 4 -5 hours, until pear pieces are very soft.
Once cooked, cool enough to mix with immersion blender, or pour into regular blender.
Blend to desired texture.
Add vanilla and lemon juice.
Mix thoroughly.
Pour into jars to store in fridge or freezer.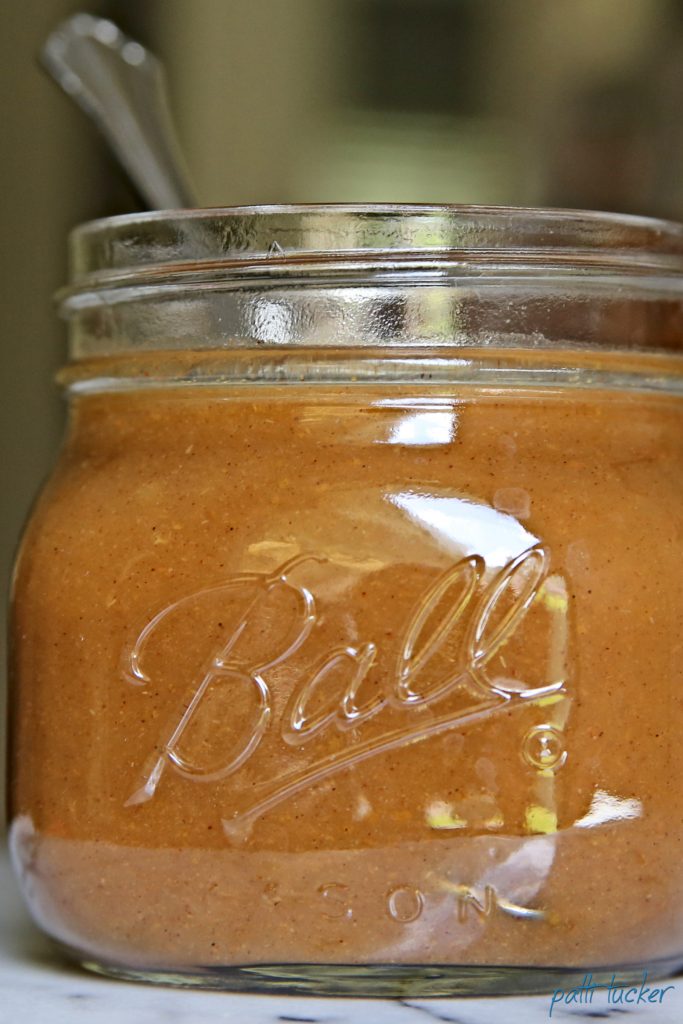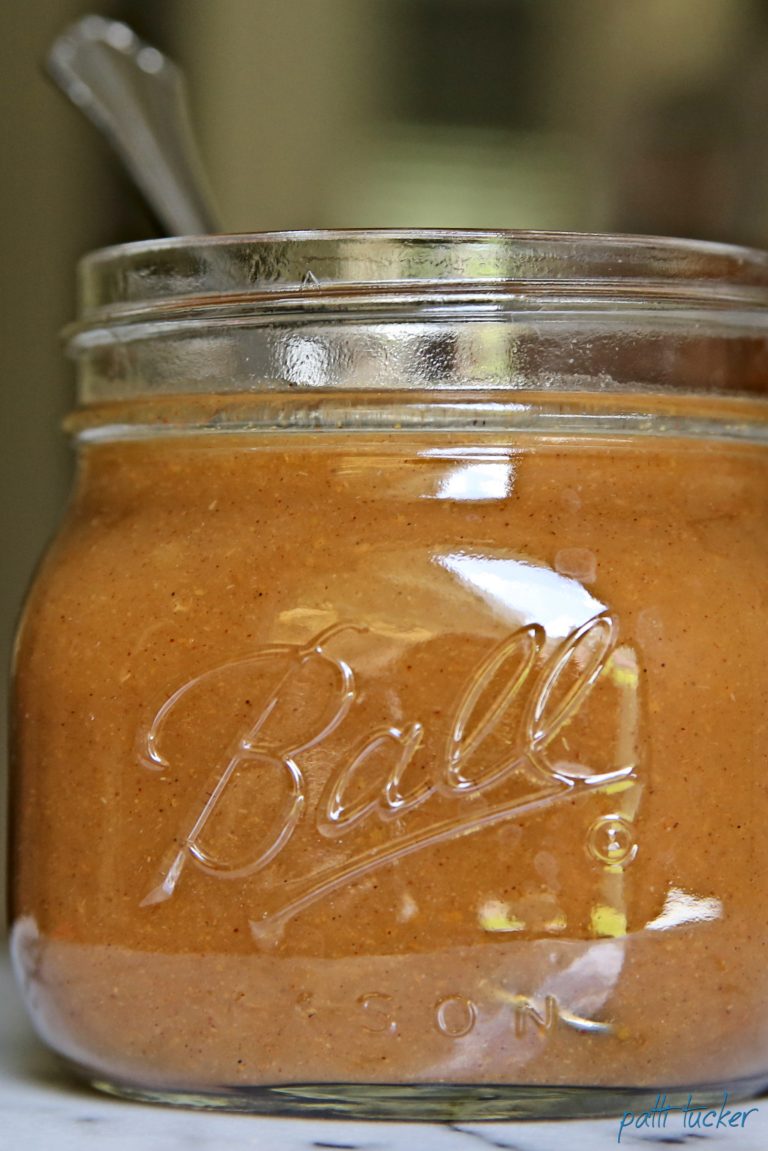 I'll be spreading it atop a circle of brie for the holidays.
I'll be offering it to Sweet E for his approval.
I'll continue to eat it right out of the jar and go through as many spoons as necessary to satisfy my pear-loving sweet tooth.
When my FIL ate his gifted pear butter, he called to say it was delicious and then we reminisced about the pear tree that used to grow in our backyard.
Yep. The is the best pear butter I've ever made!
What will you do with it?
Happy pear buttering, y'all!
~ A gentle reminder: OMT! uses Amazon referral links. When you do your shopping through the Amazon links on this page, you support the blog at no cost to yourself. It's much appreciated!~
Tired of searching for a popular OMT! recipe?
Rest yer weary fingers.
Except to click on the image.
You still have enough strength for that.
COME ON!
YOU CAN DO IT!