I have written about the virtues of vinegar before, but today I have a new trick that can save you some dough, keep you from buying harsh toxic chemicals that claim to work, but so many times don't, and is easy to accomplish the results you're after.
Our main tub has a notoriously slow drain. For years, I used a commercial product to clear the drain, which required taking the drain cover off, heavy duty gloves and a closed bathroom door while working, in order not to kill the cat (who is now deceased, but not due to any chemical poisoning).
I don't use that product any more and the drain stays clear as long as I follow a few easy steps.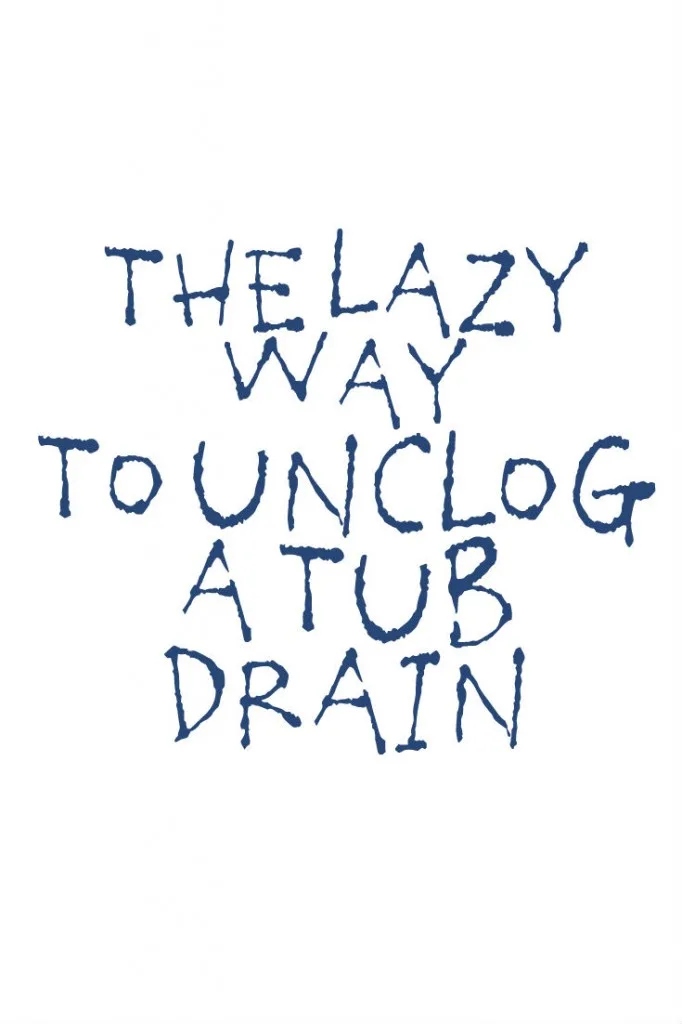 What you'll need:
5%-9% pure vinegar
Baking soda
Time
Tea kettle (or large pasta pot)
Boiling water
Plunger
What you'll do:
Pour about 2-4 cups of pure vinegar down the offending drain.
Let sit for 30 minutes.
Fill a kettle or pot with water and bring to a boil.
Pour about 1 cup of baking soda down drain. You may have to work it through the drain holes with a spoon or your fingers.
Let fizz for a few minutes, then follow with a boiling water chaser (CAVEAT: Do NOT pour boiling water down frozen pipes).
Once the boiling water has drained, open the tub spigot and let the water flow for a minute to see if the tub is draining properly. If not, plunge vigorously.
Repeat all steps above if necessary to get desired draining.
For maintenance: pour 1-2 cups of pure vinegar down the drain once a week and let sit for 30 minutes before flushing with open spigot.
Ta-Da! It's that simple.
[Tweet "The lazy way to unclog a tub drain."]
CAVEAT: I once used this method on the bathroom sink drain, not realizing the pipes were not made of material that could withstand boiling water. Burst that pipe wide open and had a HUGE mess to clean up afterwards. Lesson learned. I believe most tub pipes are made of more heavy duty material. Still, check.
OMT is NOT a plumber; don't nobody have time for making a bigger mess than what you started with.
If you remember the once-a-week maintenance (I make it part of the bathroom cleaning routine), then your drain clogs will be few and far between.
So simple! So easy!
~Make a Choochie happy, and share with your friends on social media. You have friends, right?~