Oh, boy. Wait. I mean: Oh, Boy! As in, I love when Boy points me to a recipe he loves knowing we'll love it too. Sharing is caring, y'all.
We are big fans of Sour Cream Banana Bread in this house.  Big. Fans.  The out-of-this-world deliciousness that is that banana bread is our gold standard of quick breads.  So, when Boy told me this was the best pumpkin bread he's ever had, well, I had to pay attention.  And make some.  You know, to test and see for myself and for you.  It's all part of the things I do for love, y'all.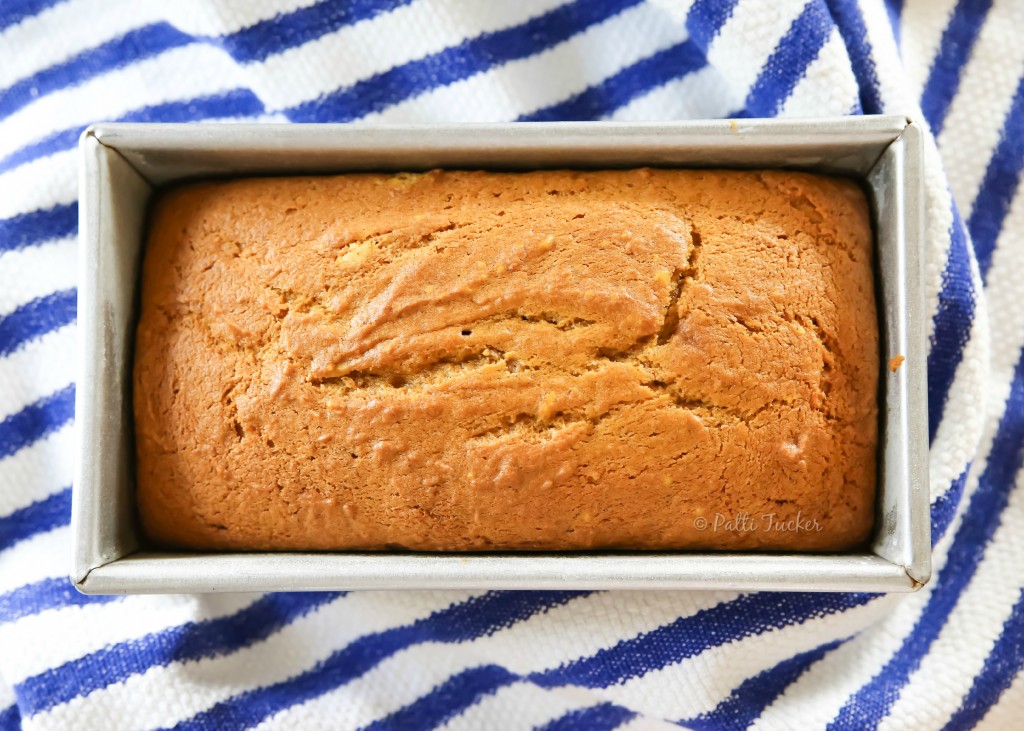 Ingredients
2 cups all-purpose flour, spooned into measuring cup and leveled-off
1/2 teaspoon salt
1/2 teaspoon baking powder
1 teaspoon baking soda
1 teaspoon ground cloves
1 teaspoon cinnamon
1 teaspoon ground nutmeg
2 cups sugar
1-1/2 sticks (3/4 cup) unsalted butter, softened
2 large eggs
1 15-ounce can 100% pure pumpkin
Instructions
Preheat oven to 325 degrees. Lightly grease two 8 ½" x 4 ½" loaf pans.
Combine flour, salt, baking powder, baking soda, and spices in a bowl; use a whisk to mix well and set aside.
In large bowl of an electric mixer, at medium speed, beat butter and sugar until just blended. Add eggs one at a time, beating well after each addition. Continue beating until very light and fluffy, a few minutes. Beat in pumpkin.
At low speed, beat in flour mixture until combined.
Turn batter into prepared pans, dividing evenly, and bake for about 65 – 75 minutes, or until cake tester inserted in center comes out clean. Let loaves cool in pan about 10 minutes, then turn out on wire rack to cool completely.
Fresh out of the oven,the loaves have a deliciously crisp crust. If they last beyond a day, you can toast individual slices to get the same fresh-baked effect.
Notes
https://ohmrstucker.com/the-pumpkin-bread-youll-make-all-year/
Easy recipe, right?  And who doesn't love easy…WHO?!  Man, Jenn from Once Upon a Chef, knows what's what!
While the traditional time of all thangs pumpkin start in October, I thought I'd wait until February to offer this recipe, you know, to give you time to miss that addictive tasted, yet still be in the season o'pumpkin to enjoy it.  Plus after eating all the indulgent Christmas foods, it might be time to boost your system with some pumpkin antioxidants in the form of cake!  (this is why you keep coming back here to OMT!.  I can justify like no one's business!)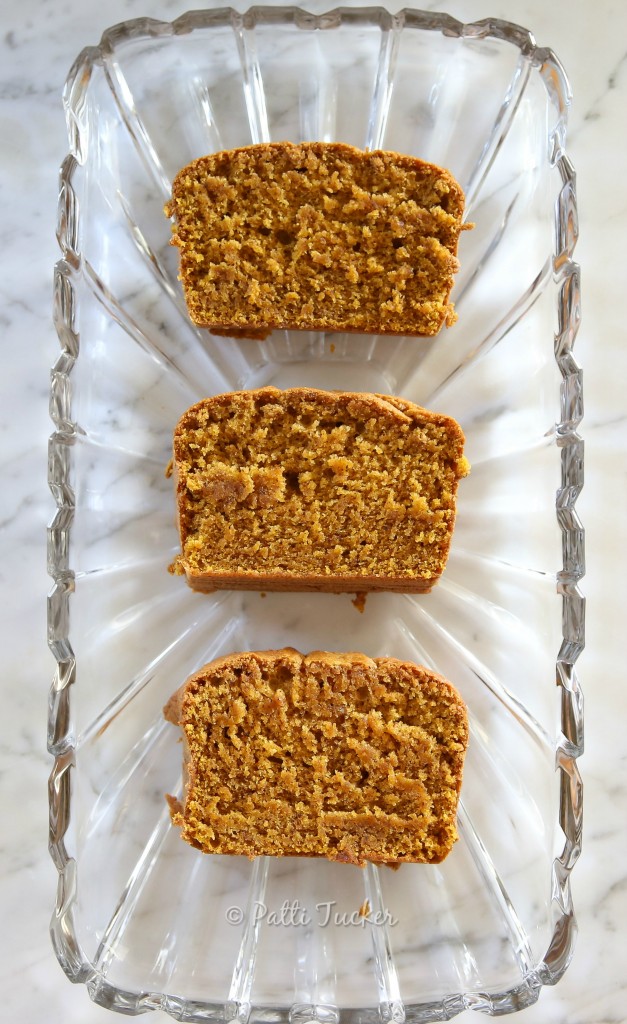 Pumpkin isn't just good for us, it's good for your pups. Here are a couple of off-topic and Oh, my! inducing pumpkin facts:

Did You Know: When dogs are sick, pureed pumpkin is easy on their digestive track and is incredibly helpful to ease both diarrhea and constipation.  The bonus?  Most dogs love pureed pumpkin and will eat it even when they are not feeling well.  I can tell you from personal experience that it has helped more than one of our pups.  Good reason to keep a can in the pantry year-round.
Did You Know: You will most likely love this recipe, but it's best to keep it to yourself and not share with your doggies, as it's seasoned.  Not so good for doggies.
You know what to do now.  Git to the kitchen.  Open a can of pumpkin.  Crack some eggs.  Stir some batter.  You can thank me when you have your first bite slathered with butter.
Happy Baking, Y'all!