Grandma is never short on new finds to sip by the fire. What Grandma drinks, she shares…with you!
Go, Choochie*!
Rojo Dulce is a sweet red table wine found at Specs and World Market (seasonally at WM, starting in September) and sells for $10-ish a bottle.
BAM!
I know some of you just rolled them red wine-lover eyes back into your head, while wrinkling your nose, but hear me out.
#1) Just because a delicious adult beverage is inexpensive, doesn't mean it's awful. I think we all remember the Barefoot Bubbly Review. I'll remind you that I have a few bottles on hand at all times. Yep. That good.
#2) Sometimes you get more than what you pay for. I think we all remember the Vodka with bonus Mason Jars. (the horror!)
Enter Rojo Dulce: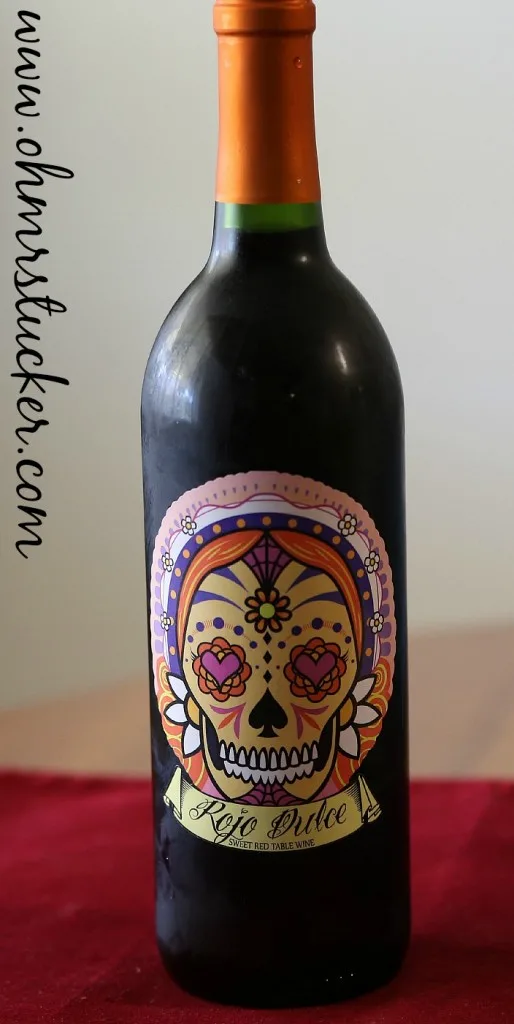 It's not only delicious, it's like the vineyard produced it with my birthday in mind (Dia de Los Muertos, or Day of the Dead). Isn't the packaging fun!
I first had it with friends (actually mostly Boy's friends) during a college football game party. WHAT?! Don't looked so shocked; we are a civilized people, people.
To tell you the truth, I almost declined to taste it because red wines and I have a history of not getting along. Most of them are too dry for my liking and while I want to love them, I end up talking behind their backs and expressing my distaste to anyone who will listen, complete with the wrinkled-up face some of you made earlier.
But this wine changed my mind and my heart. It's red. It's sweet. It's perfect.
Oh, Rojo Dulce, how I love thee.
When you're in need of a fun desserty red, snag you a couple of bottles.
You can thank me by unscrunching your face and enjoying a glass.
Salude!
* My grandmama name for the time being. Yes. I know. Let's hope Sweet E changes it STAT!