Grandma drinks, yo.
It's a fact.
Not in a drunken stupor kinda way, no sir. Grandma drinks responsibly (and talks about herself in third person, which if you wanna worry about something – worry about that) and loves cake.
Mix the two together, well, Choochie is in!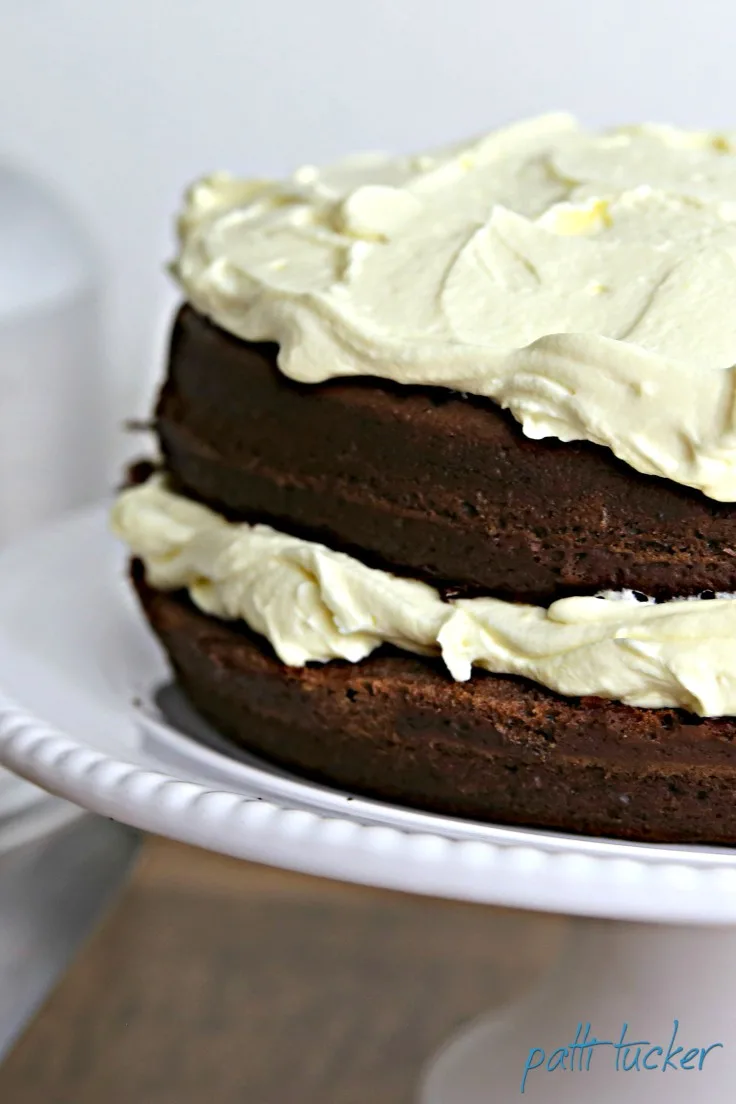 Side Note: follow my Instagram account: What Grandma Drinks. Fun!
To the cake!
OMT!'s CHOCOLATE VODKA CAKE
Ingredients:
CAKE:
1 box yellow or white cake mix
1/4 cup vodka
1/2 cup strong coffee
1 small box instant chocolate pudding mix
4 eggs
3/4 cup water
3/4 cup vegetable oil
1/4 cup melted coconut oil (will not taste coconuty!)
SAUCE:

1/4 cup chocolate sauce
CAKE FILLING:
1 large box vanilla instant pudding mix.
1 1/2 – 2 cups Cool Whip or heavy cream
Directions:
Cake:
Butter and flour (I use cocoa instead) pans. Set aside.
Mix all ingredients and beat for four minutes.
Pour 1/2 mixture into cake pans.
Bake at 350° for 23-30 minutes – or – until inserted toothpick comes out clean (bake time may vary – so keep an eye on the cakes).
Cool for five minutes, then invert pan onto wire rack to take cake out of pan.
Cool before filling and topping.
When completely cooled, drizzle chocolate sauce on and spread to about a 1/2 inch from edge. Let absorb completely.
Filling:
Mix pudding mix as directed, except use only half the milk called for (makes a very thick mixture).
Place in fridge for about 5 minutes to set.
Fold in Cool Whip or whipped heavy cream (I used 1 1/2 cups Cool Whip – one regular-sized tub)
Makes enough to fill and top a two-layer cake.
NOTES:
Variations –
~ You can easily substitute chocolate cake for the white or yellow.
~ Use your fav flavored instant pudding for filling. Go wild!
~ After the cake is baked and cooled, you can poke holes in the top and drizzle coffee-flavored liquor before icing.
~ Recipe adapted from Annette's cake (no link avail)
~~~~~~~~~~~~~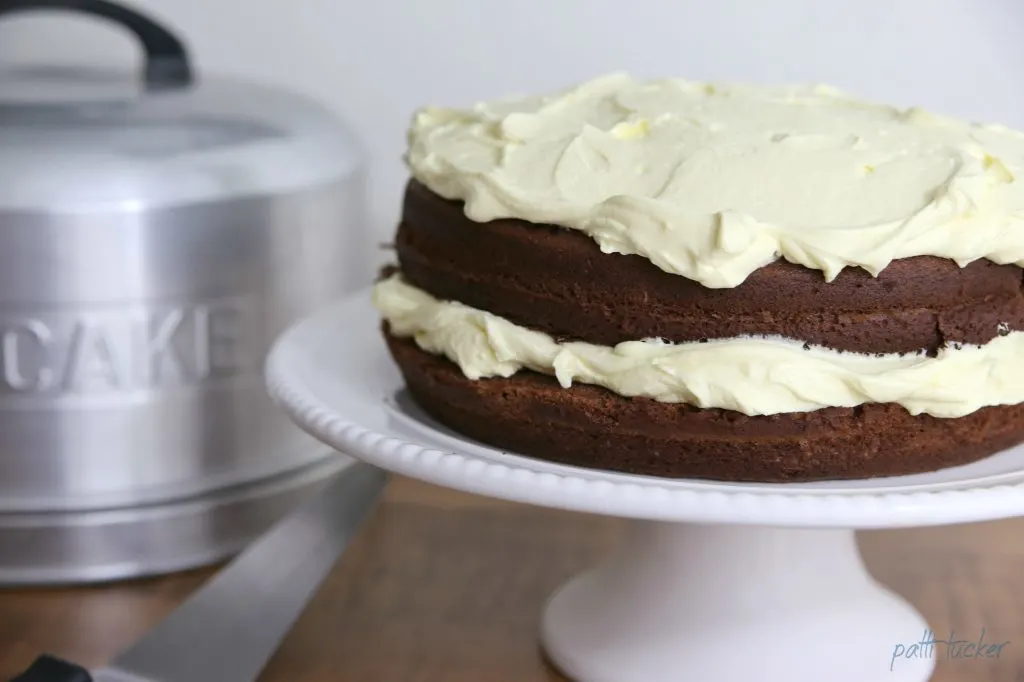 So easy!
The alcohol in the vodka cooks out (this excludes the alcohol drizzle after baking, if you choose that variation), so no worries there if you're serving it to minors.
What do you think?
Too busy to waste time drinking your cocktails when you can eat them instead*?
* Y'all know this is complete silliness, right? OF COURSE, you still need a cocktail 😉
FAMILY REVIEWS:
~ The cake is SOOO moist!
~ That filling!
~ It's a winner – delicious!
Happy Baking, Y'all!