What is Christmas without a delicious Gingerbread Man cookie? Days full of sad, that's what.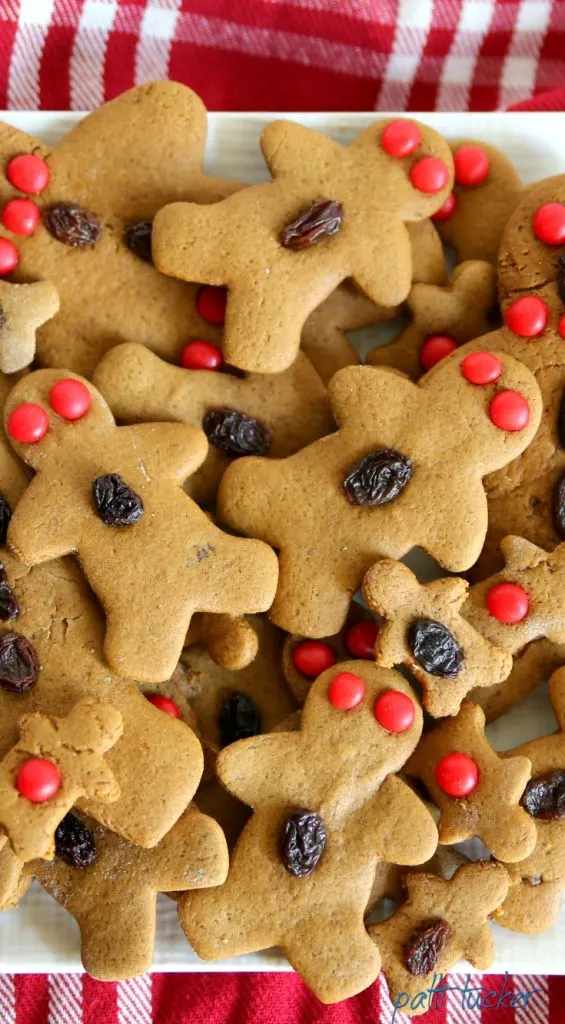 Confession: Until Sue passed away, she was our family's Gingerbread Man supplier. It was only this year that I made them myself.
Here are her delightful cookies: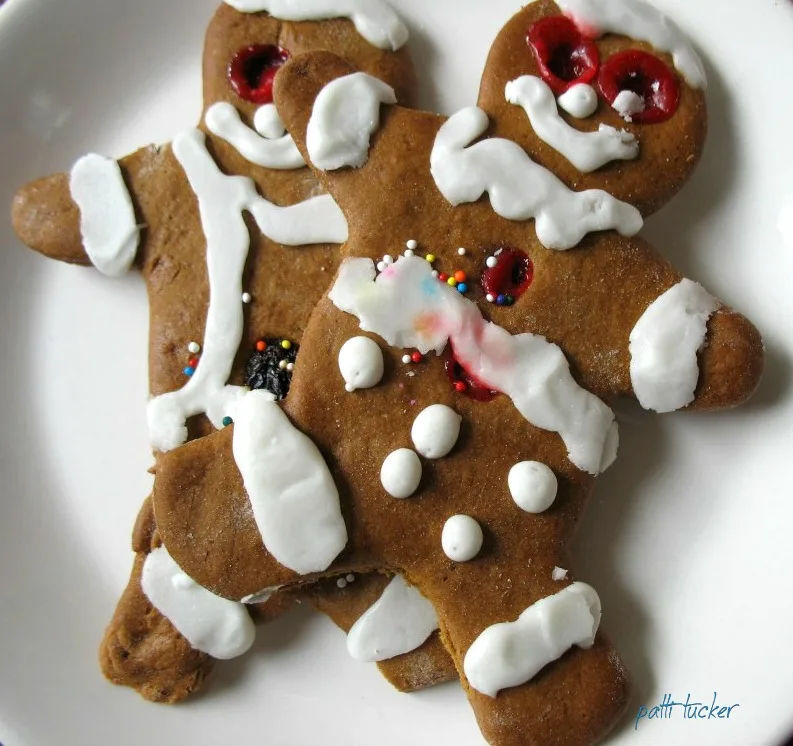 I won't lie, I would hide her cookies the minute they hit our home. I coveted those melted-eye, poorly dressed, crispy men. To think I was now responsible for preserving the Gingerbread Men tradition for the holidays made me happy Sue had introduced it to us so many years ago.
This year, my cookies have been made. They are a bit thicker than Sue's, but delicious all the same. Here's a pic of them before they are decorated (use whatever icing you'd like):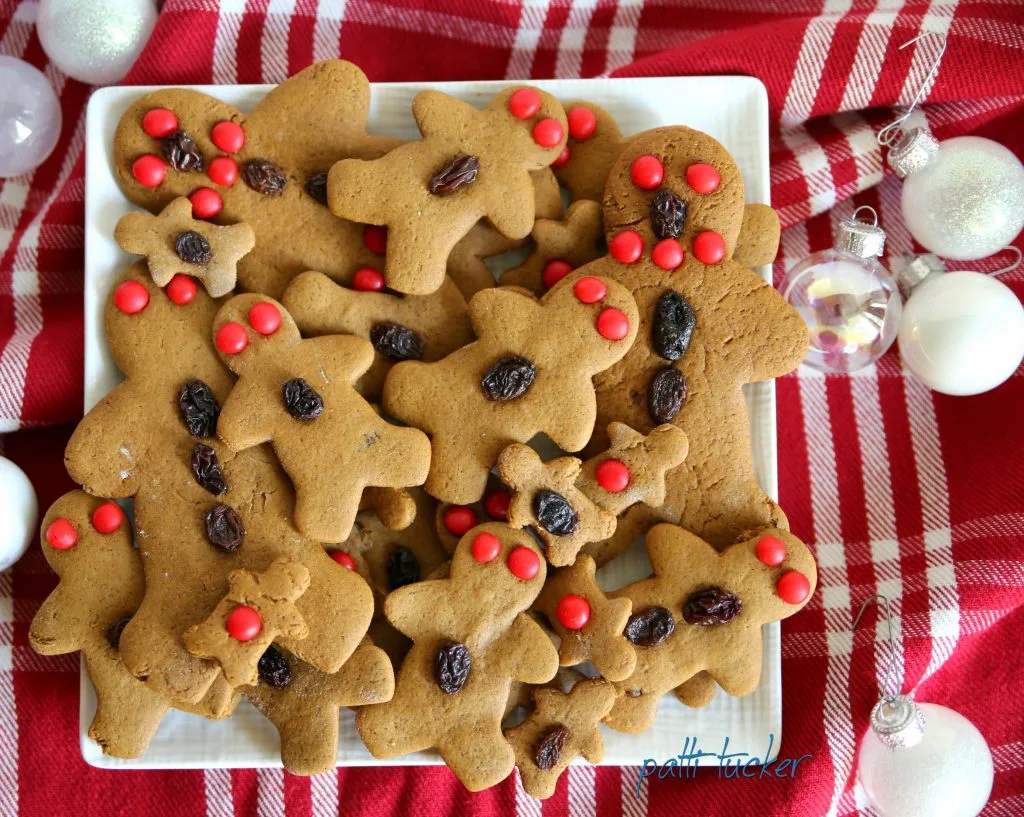 Once Sweet E arrives, we'll break out the icing and sprinkles and get to decorating!
Gingerbread Men Cookies
Ingredients:
1 cup packed brown sugar
1/3 cup shortening
1 1/2 cups dark molasses
2/3 cup cold water
7 cups all-purpose flour
2 teaspoons baking soda
2 teaspoons ground ginger
1 teaspoon ground allspice
1 teaspoon ground cinnamon
1 teaspoon ground cloves
1/2 teaspoon salt
Assorted decorations (Red Hot candy and raisins)
Directions:
1: In large bowl, beat brown sugar, shortening, molasses and water with electric mixer on medium speed, or mix with spoon, until well blended. Stir in remaining ingredients. Cover and refrigerate at least 2 hours.
2: Heat oven to 350°F. Grease cookie sheet lightly with shortening or spray with cooking spray. On floured surface, roll dough 1/4 inch thick. Cut with floured gingerbread cutter or other shaped cutter. On cookie sheet, place cutouts about 2 inches apart.
3: Place candy or raisins before baking.
4: Bake 10 to 12 minutes or until no indentation remains when touched. Immediately remove from cookie sheet to cooling rack. Cool completely, about 30 minutes.
Recipe courtesy of Betty Crocker
Happy Baking (and decorating), y'all!
~Please feel free to Pin, Tweet, Facebook or otherwise share this post. OMT smooches!~