What You Need to Know Before Buying: Cascade or Kirkland Dishwasher Pacs Review
Let's talk about what you need to know before you buy, about getting our dishes clean.
Really clean
Sparkling clean.
Eat with the Queen clean.
(I know, it's weird I referenced the Queen – but she's fancy and most likely wants – EXPECTS! – to eat her cake with a clean fork.)
This post is a review between Kirkland dishwashing pacs (the Costco house brand) and Cascade Platinum dishwasher pacs.
Before we begin, know this is NOT a sponsored post – just my experience with both products.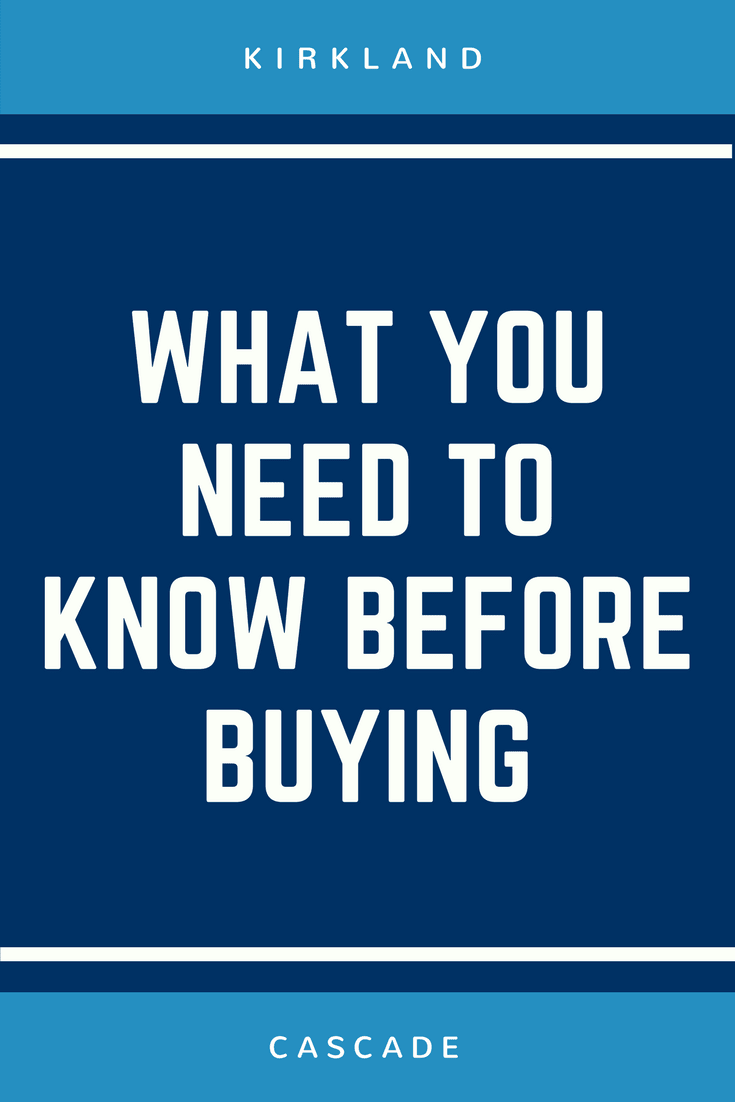 Things to Know:
I LOVE Costco and

Kirkland

, their house brand – I LOVE 'EM!
I will NOT stick with a product that doesn't work, no matter the brand or my love for said brand.
I'm here to offer the truth about my experience – but just my experience.
I'm also all about keeping an open mind. Got something better? TELL ME!
Not sure something better is possible, but tell me!
~ A gentle reminder: OMT! uses Amazon referral links at no cost to you.~
Review One: Cascade Platinum Dishwasher Pods

(source: AMAZON)
Oh, momma!
These tiny fresh scent pacs clean like YOU'D clean.
They work hard and efficiently.
Everything, from the silverware to the glasses to the bowls with hardened schmutz on them, came out squeaky clean and sparkly.
While I was expecting nothing short of a solid cleaning product, Cascade dishwasher detergent exceeded my expectations.
For this experiment to find the best dishwasher pacs, I loaded my dishwasher with the grimiest dishes and everything came out without needed a touch up.
I LOVE this particular Cascade product.
LOVE. IT.
~ No pre-wash needed-Cascade Platinum dishwasher detergent removes burnt-on food without pre-washing.
~ ActionPacs are formulated with the grease-fighting power of Dawn dish soap.
~ Our triple chamber Action Pac is tough enough to finish cleaning even your burnt on messes without pre-washing.
~ Cascade's best dishwashing detergent keeps your silverware and dishwasher sparkling finish.
Cascade Platinum ActionPacs clean burnt-on messes in just one wash, with no prewash needed.
Premium tough-food cleaning powers away burnt-on foods, while built-in rinse-aid action and the grease-fighting power of Dawn make your dishes dazzle.
They're our best clean for sparkling silverware and even your dishwasher.
Plus, Cascade Platinum dishwasher detergent is formulated to help prevent hard-water filming—keeping your machine looking fresh and clean. Simply pop in an ActionPac and reveal a Platinum sparkle.
Does Cascade have the best dishwasher pods?
Was the product description on Amazon sales hyperbole?!
I found all of it to be true, which honestly shocked me.
Cause really, how many products live up to their own hype?
No pre-washing needed = truth.
Dishes came out sparkling clean = truth.
Bonus: the inside of my dishwasher looks cleaner than ever!
I can and do, highly recommend Cascade Platinum action pacs.
Review Two: Kirkland Premium Dishwasher Pacs
As I said above, I love me some Costco.
I live roughly five minutes away from my local warehouse and they know me well!
I walk in: PATTI!
When I first got my membership, I was so happy to find a lower cost dishwasher pac than Cascade, until…
(is that a spoiler alert? me thinks so, my darlings)
(source: Amazon)
~ 115 Dishwasher pacs per pack
~ Lemon citrus scent
~ Grease-fighting power with enzyme action, power of activated bleach
~ Attached the toughest stains
~ Works great on grease, coffee, wine, eggs
~ Contains a rinse aid
~ Sparkling clean, streak-free dishes
~ Incredibly easy to use, no unwrapping and no mess
~ Phosphate Free, Chlorine-Free, Salt-Free and Safe For Septic Systems
Oh, Costco – how I love thee. Truly, deeply, madly.
I WANTED to love the Kirkland dishwasher detergent pods, I did.
~wiping tear from eye~
But, I think for the first time ever, I didn't care for the Costco brand over a national one.
And, I was equally shocked and saddened that they let me down.
After I originally bought, and started using, the Kirkland brand pacs, I thought my dishwasher had seen better days, because thangs just weren't getting clean.
I told Garry it might be time to go shopping for a new appliance.
Yep, I thought it was me, not them.
When the Kirkland brand failed me, I decided to try the Cascade Platinum Pacs.
When I switched brands, I wasn't expecting much. I mean really, how much difference could there be in basically the same type products?
Color me stunned about how clean my dishes came out of the dishwasher.
How clean?
So clean that I would make Garry stop what he was doing and come look – for weeks!
LOOK! SO CLEAN! SO SHINY!
God bless that man for humoring me!
So…Wait – WHAT?
Yep, it wasn't me – it was them.
It pains me to say this, because the Kirkland brand and Costco are at the top of my list for most products, they are my beloved go-to for savings and superior products, but I wasn't saving money buying the less expensive Kirkland dishwasher pacs.
They just didn't get the job done for me.
Towards the end of my acceptance that I should try another product, I was using two pacs for one cycle and it still didn't get them as clean as one pac of Cascade.
Nothing says NOT WORKING! like having to use twice the amount to get the job done.
Cascade dishwasher pac ingredients:
If you are interested, you can zip over to the Cascade page to see a full list of their ingredients.
Scroll down that page a bit until you come to the "smartlable" button. Click on it and it will take you to an informational page listing ingredients, safety, usage, handling, etc.
The best dishwashing soap? Cascade – Nothing Cleans Better!
Yep, they nailed it with their slogan.
At least for this review between Kirkland and Cascade.
Hands down, Cascade won this battle in our house.
What about you?
Anything you'd like to add? A favorite brand I (we) could pit against Cascade?
Whatever you are using, even if it's Kirkland dishwashing pacs, I hope your dishes are serving the Queen worthy.
Happy clean dishes, y'all!
Original post: April 13, 2018 ~ Updated post: June 30, 2022
If you enjoyed this info-packed post, check these out:
What I've Learned About Blueberries: Wild vs Cultivated
Seriously, I had no idea there was a difference. AND, until I discovered wild blueberries, I swore I hated blueberries.
While I hate that this is one of OMT's most popular posts, I am also incredibly grateful to offer options, to have learned something tough and to share for anyone struggling.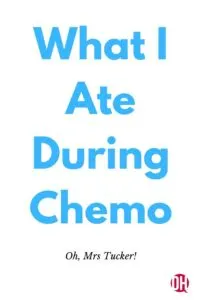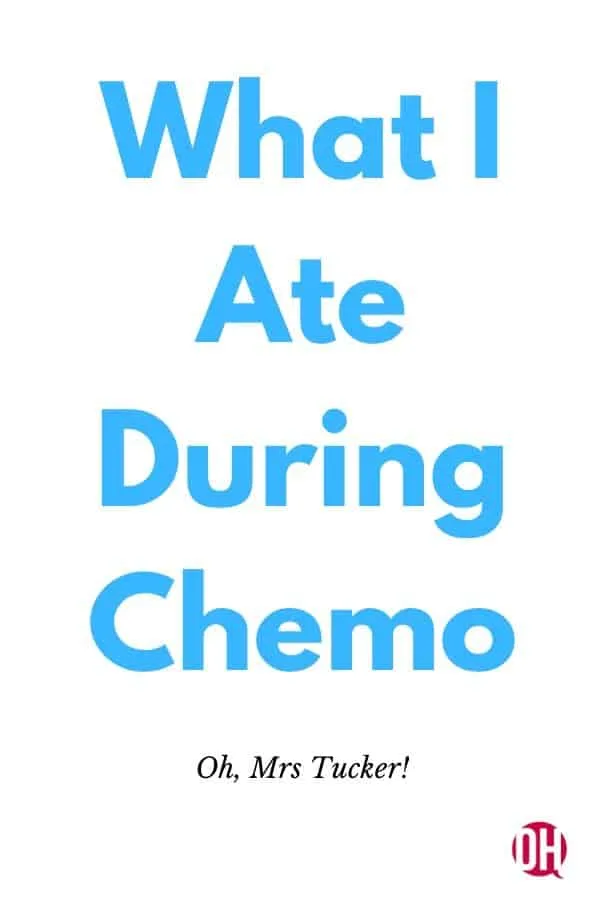 Super Soaker Life Hack: How to Kill Wasps Naturally
I saved the best for last! Since learning this non-toxic method of ridding the outside of our eaves from wasps, we've shared it and used it every year since.
Plus, SUPER SOAKER! lol
Thank you for indulging my silliness!
And thank you for reading: What You Need to Know Before Buying: Cascade or Kirkland Dishwasher Pacs Review
Let me know what you think (about any of it)!