My favorite cookies are…oh, who am I kidding? I love them all. I love cookies! Yet, if I was forced to pick one, it would probably be these oatmeal cookies with dried apricots.
There is something about the juxtaposition of hearty oats and zingy apricots that make it hard to stop after a few bites. Oh, momma! So addictive. Doesn't hurt that this recipe makes a truly perfect oatmeal cookie, with or without any fun added.
I usually double the batch and after eating a few, hot from the oven, I pack the rest up and store in the freezer to be enjoyed at a later date. Otherwise, I'd be deep in a sugar coma, as I have little self-control when it comes to cookies.
Look at those delicious chunks of sunshine!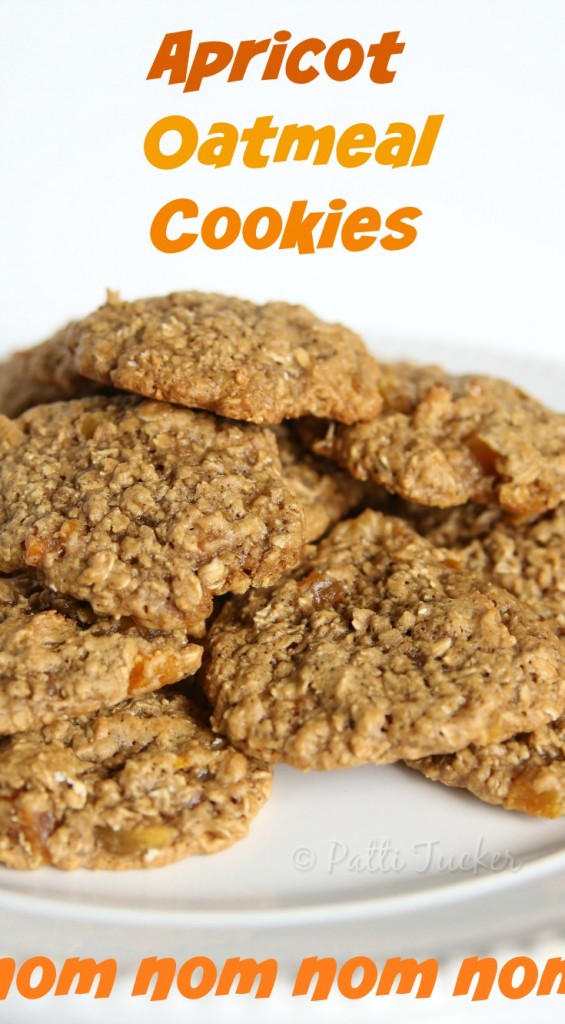 Perfect Oatmeal Cookies with Apricots

Yield: 3 1/2 dozen 3-inch cookies
Ingredients:
1 3/4 cups all-purpose flour
3/4 teaspoon baking soda
3/4 teaspoon baking powder
1/2 teaspoon salt
1/2 teaspoon Siagon cinnamon
1/2 teaspoon freshly ground nutmeg
1/2 lb butter, softened
1 1/2 cups brown sugar (light or dark)
1/4 cup sugar
2 large eggs
2 1/2 teaspoons vanilla
1 1/2 cup dried apricots
3 1/2 cups old-fashioned rolled whole oats
Instructions:
Preheat oven to 350°F.
Whisk together thoroughly flour, baking soda, baking powder, salt, cinnamon, and nutmeg.
Beat butter, brown sugar, sugar, eggs, and vanilla.
Combine flour mixture into butter mixture until well blended.
Stir in dried apricots and oats.
Drop by spoonfuls, about 3 inches apart, onto cookie sheet lined with parchment paper. (1)
Bake at 350°F for 6-9 minutes. (2)
Remove cookie sheet and let stand for a minute or two until cookies are slightly firm, before transferring cookies to wire racks to cool.
Notes:
1) If you've never used parchment paper, DO NOT BE AFRAID!
Go get some and use it, my babies. It is wonderful.
Clean up consists of wadding up the paper and tossing! The best part though, is that the cookies bake more uniformly when you use parchment paper.
Get some; bake like a boss!
2) Purists will tell you one sheet of cookies in the oven at a time.
BOOO!
OMT! is a busy gal, and I bet you are too.
I always throw caution to the wind and bake two giant sheets at a time. This means that cookies may need the full 9 minutes.
Keep an eye on the first sheets you throw in and bake accordingly.
BONUS NOTE! Of course you can use regular cinnamon and nutmeg, but these two particular ingredients, as written, are the secrets to these cookies being perfect…step outside your comfort zone and try it!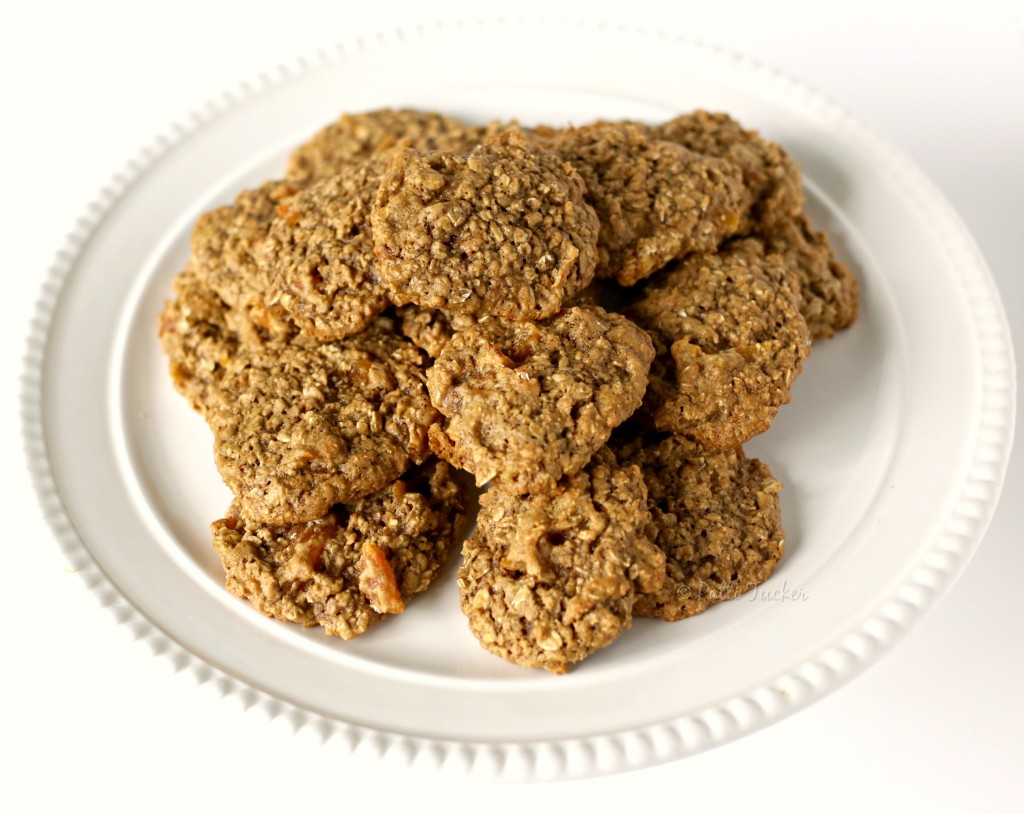 Happy Baking, my babies!
~ A gentle reminder: OMT! uses Amazon referral links. When you do your shopping through the Amazon links on this page, you support the blog at no cost to yourself. It's much appreciated!~
~If you enjoyed the wholesome fruity goodness that is this post, please consider sharing on social media. Smooches!~
Please Share on Your Favorite Social Media! ~ OMT thanks you! ~