If you haven't visited my facebook site in a couple of days, you might not know, but I've been diagnosed with breast cancer. No specifics yet, as we're only four days out from diagnosis.
There is some anxiety about the unknown, but mostly a driven determination that we'll emerge on the other side, survivors.
The face of breast cancer, now includes this one: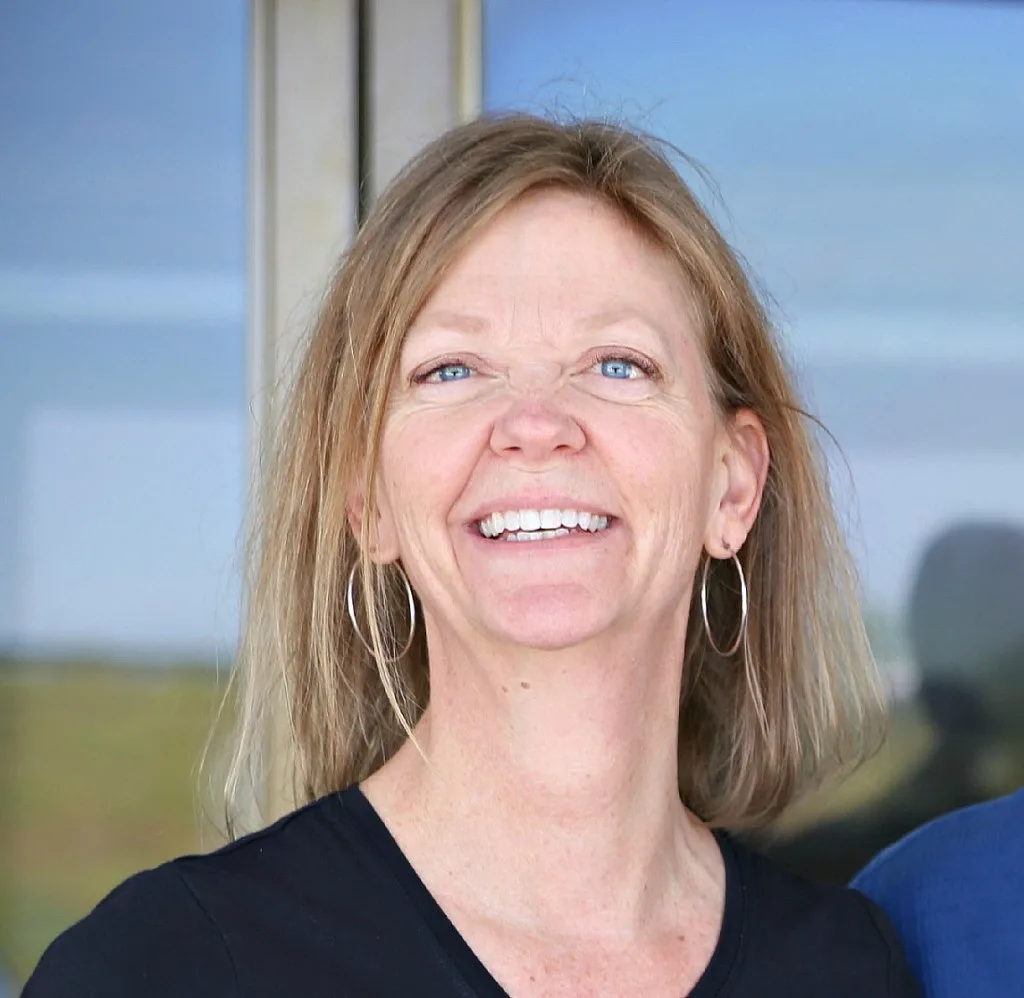 I thought about keeping this within my circle of loved ones and not opening up the topic to the Internet, then decided against that because it felt right to share in the hope that someone somewhere will find hope and calm in the story offered.
I'll start with this: I'm a great caregiver. If you're sick, if you're hospitalized, I'm the gal you want on your side.
Me:
…and now, I'm the gal being hollered for.
It's a hard moment when you realize that you can't be someone's champion, but that you're counting on others to be yours. I'm eager to accept the help, the wisdom, the knowledge I don't have, yet it's a role to which I am unaccustomed.
LET ME HELP! LET ME FIGHT! LET ME POUND AND RAIL! LET ME RALLY THE DOCS AND NURSES! There's a role I know. There's a role I excel in.
This new side of the coin is unfamiliar to me and makes me uncomfortable in the simple fact that my very diagnosis is making folks sad, ergo, I'm the cause of sadness.
I hate it.
But what can I do, other than move through it with as much grace, faith and ass-kicking strength as I can manage? Nothing other than that, so that's what I will do; that's my new role. I'll leave the care-giving to others (~snort~ even I didn't believe that!)
Four Days In: What I've Learned
* Those who love you, will looooove you. We have been the recipients of more love and kindness in these four short days than I could have imagined. We have been added to prayer lists near and far, and have strangers lifting us for the very best outcome possible. We have been messaged and called and encouraged. We have had love packages show up in person and through the mail (biggest surprise ever). We have been shown we matter and are loved beyond measure. We have been cared for while we cried and ranted and stood facing the fear bearing in. So many have offered their love. This, LOVE, is the greatest of all.
* I'm learning where I have failed those in need. As the love tsunami continues for us, I see where I have failed others. It's a hard lesson when faced with the kindness of so many. If I have failed you in any way, take heart that I am learning this lesson well. I will never forget this.
* You don't know any more than I do, in some areas, so don't pretend you do. Please keep any theories about my life habits that you think are killing me or brought on my cancer…unless you can show me the solid research. Even then, the help of this sort can wait. Give a gal a hot minute to come to terms with her new reality, won't ya?
* If you'd like to avoid saying the wrong thing: THIS. Even I have inserted my foot in my mouth when trying to offer comfort, so don't feel alone. #dumpout #comfortin
* Do not message someone, whom you don't know, with unsolicited advice before running your ideas by someone within their inner circle. It also helps not to discuss intimate concerns with complete strangers. GET THEE TO AN OUTER RING! #dumpout (see previous bullet point)
* There is no need to ask if you can bring me a donut. The answer is always yes.
* Do not say it's "only" breast cancer. But if you must, say it online, so there's no chance I will punch you in the throat.
* Irreverent jokes about breast cancer make me supremely happy. My running line, if I ask my family for something and they hesitate: But…I have breast cancer. ~sad eyes~
* Do not judge the joke. I'm no fool; I know this is deadly serious business. I know I may be fighting for my life. I know folks die from breast cancer every day. I know. In no way am I making small of the fight, nor diminishing those who have died or will from this disease. I'm simply, for my own mental health, trying to lighten the horror of the what-ifs, not only for me, but for those worried sick around me.
* I have a cancer lock-box. The day I heard my diagnosis, hours after really, I had an appointment with my inlaws to learn about pre-planning their funerals. (can't make the funny up, y'all) I had already been crying buckets and trying to catch my breath for a few hours, yet decided to keep the appointment. I dried my eyes. Put the cancer in the lock-box. Took a shower. Got dressed. Made the two hour meeting without telling my inlaws the news (that would happen the next day). Drove home, crying all over again. The next day they were astounded that I had been able to be "me" at the meeting.
It wasn't "me." It was the grace of God in me. No way am I that strong. Sure, sure, I have badass running through my veins, but you have to believe me that it was not of me that I did what I did that day.
LOCK-BOX!
* It is not fine. It is not okay. Garry says nothing about this is fine nor okay, and he's right. Garry wants us to say instead: We'll survive this. We'll beat this. We'll get to the other side.
Of course, baby. Anything for that dear sweet man.
Look at this crazy list. So many things. In four short days.
I suspect another series will be coming out of my diagnosis. Why not share the wealth of information I'm about to learn? Yet, most of my writing about my journey will happen on my other site: www.pattitucker.com Bookmark it (i'm working on getting a subscription list) or just pop in. Or not. I'm not the boss of you.
Thank y'all for your prayers. Please consider continuing to remember me and my family in them. I'm so grateful for your love and concern. ~smooches~
Onward.