Those of you who joined this site in the beginning days will recall that I had my worries about being a Grandmama, Nana, Nonnie, Mimi…Choochie! Just over two years have passed since those pre-Sweet E butterflies and, baby, I'm all in.
You can read about all that I've learned HERE, HERE and HERE.
I've taken to being a grandmother like a pat of butter takes to a warm biscuit: I'm filling in the delicious spaces with my melty, sunshiney yellow, gleaming, lovely, yet slightly salty heart.
Look at this face: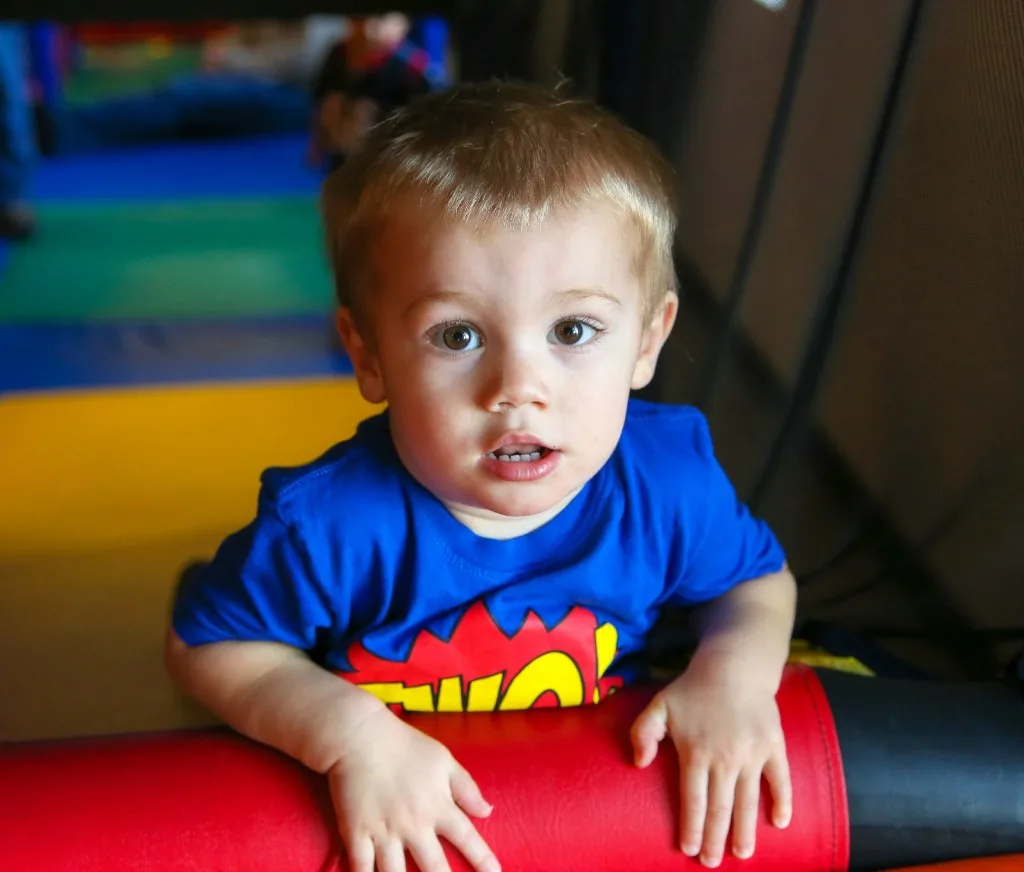 Love. I could end this post with the word love and those who know grandparent love would nod in understanding at what my heart now knows about this extraordinary emotion. Those who have yet to learn this particular love, it's unlike any you have previously known, would simply ask for more words while trying to understand a grandparent's heart.
So it's been two years. TWO!
[Tweet "What I've Learned: Two Years Later"]
What I've Learned
* Each new skill, each new word, each new fact learned by Sweet E is seeing the world anew for me. You never get used to a small person's eyes blaze with astonishment for the first time as they come across the new-to-them of this vast world. While I know of the things he is now learning, I have never seen them through his eyes, thereby making the old new again.
* Just as I did with Boy, I revel in each stage E enters. I love them all. Sweet blobby baby? Squishie cuddly love! One and starting to explore the world? Hang on baby, you're in for some fun! Two and the terribles? HUZZAH! You're finding your voice!
* The absolute surprise and complete pride that Boy and Girl have for each of E's accomplishments is like watching a rerun of our life when Boy was E's age. There is a knowing on our end of parenting that wasn't present when we first started and it's delightful to be a witness to them parenting our grandchild with the same captivation we felt. Circle of life, baby.
Boy having some birthday fun with E: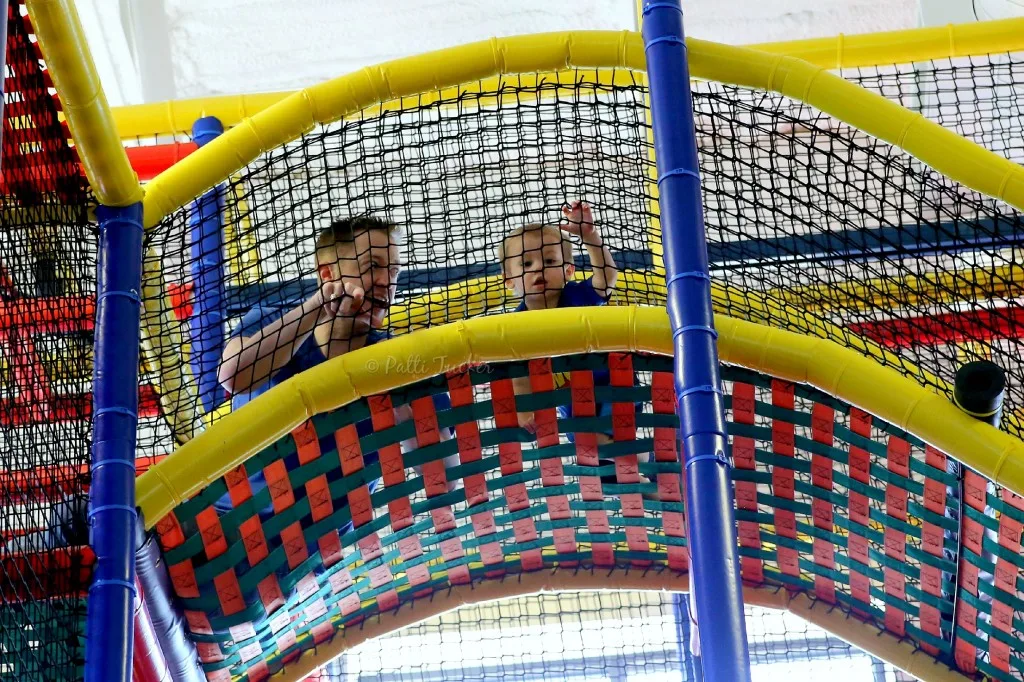 * I want a face-to-skype-or-facetime interaction every stinkin' day. I know this is unreasonable. I know it's demanding. I know it's inconvenient. Still, it's what my heart wants. By the way, I don't get this dream of a want, but it's on my mind every day. How did our parents do the long distance grandparenting?
* It's gut-wrenching to be away from Sweet E. I understand that you may think I'm engaging in hyperbole by using the word gut-wrenching, but I'm not. Just as I missed Boy when he flew the coop, I miss E. That face. Those tiny little hands. That smile. Oy.
* I agonized over the fact that everyone was referring to me as "Choochie" (Choo-Chee not Koo-Chee) for my grandmama name. I'm a serious person for goodness sake! ~snort~ Not really, but sometimes. How in the world would E ever be able to say Choochie?! Most likely he wouldn't, so I'd be left with a hybrid of a possible more horrible nature. Turns out that the day Sweet E came running across a room to me, yelling, "MY CHOOCHIE!" I fell in love with the name.
* E can call me anything he wants, as long as he calls me.
* He used to say "G-Daddy" when referring to Garry, but has since shortened it to G, and very very recently "The Daddy." Obviously, Garry is way more gangsta than I. Total surprise.
* I love to send packages or little surprises in the mail. I started the tradition when Boy went to college and never stopped. The idea that Boy or Boy and Girl would have a little surprise delivered to brighten their day made me happy and kept us connected. Folks used to tell me that I'd stop eventually. Yeah, not so much. My package sending proclivities have progressed from Boy, then to Boy & Girl and now to E. I don't know that I'll ever stop.
* While everyone and their neighbor knows I get itchy just thinking about going in to a Hobby Lobby, if that's where the sidewalk chalk is for E, I'm going in. That's love, baby.
Each year, hell, each day is better than the last and I'll never take for granted that I'm someone's Choochie. It's a blessing beyond anything I could have imagined and so much more fun that I could have ever believed.
Here's to another year of loving and laughing and seeing the world anew again.
I'm a lucky gal, y'all.